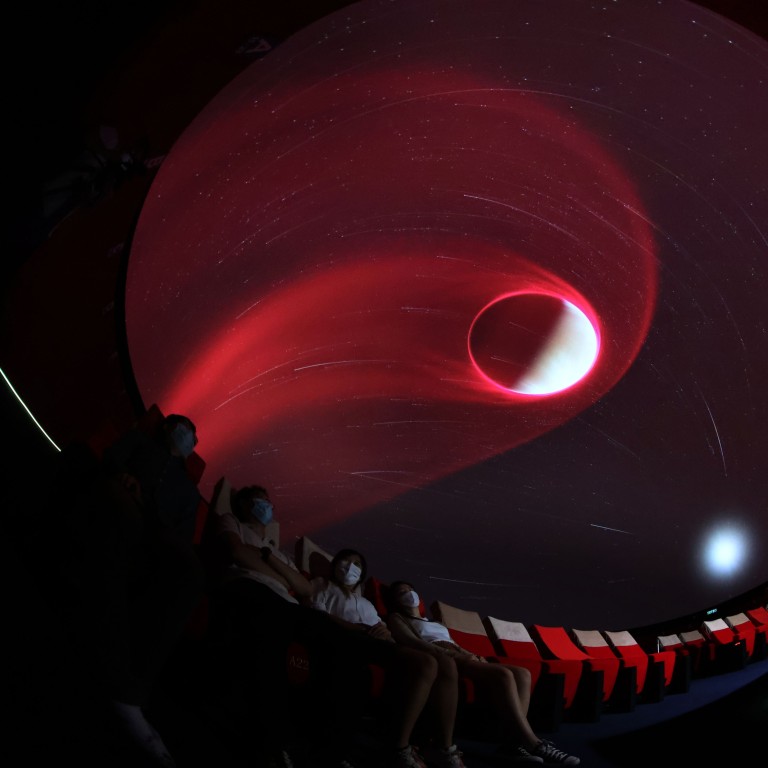 Hong Kong Space Museum to reopen dome theatre after hi-tech upgrade
The new screen uses panels that appear seamless and offer better colour and definition
The HK$30 million facelift, which took about a year to complete, also brings improved audio and projection systems
The Hong Kong Space Museum will reopen its hemispherical theatre on July 1 after carrying out the most extensive renovations on the facility in the history of the Tsim Sha Tsui attraction.
The dome screen has been refitted with new panels that appear seamless to the viewer and display better colour reproduction at a higher resolution, which allows for a greater immersive experience, according to curator Lawrence Lee Wai-kwan.
"We expect a lot of people to come watch shows this summer," Lee said on Tuesday.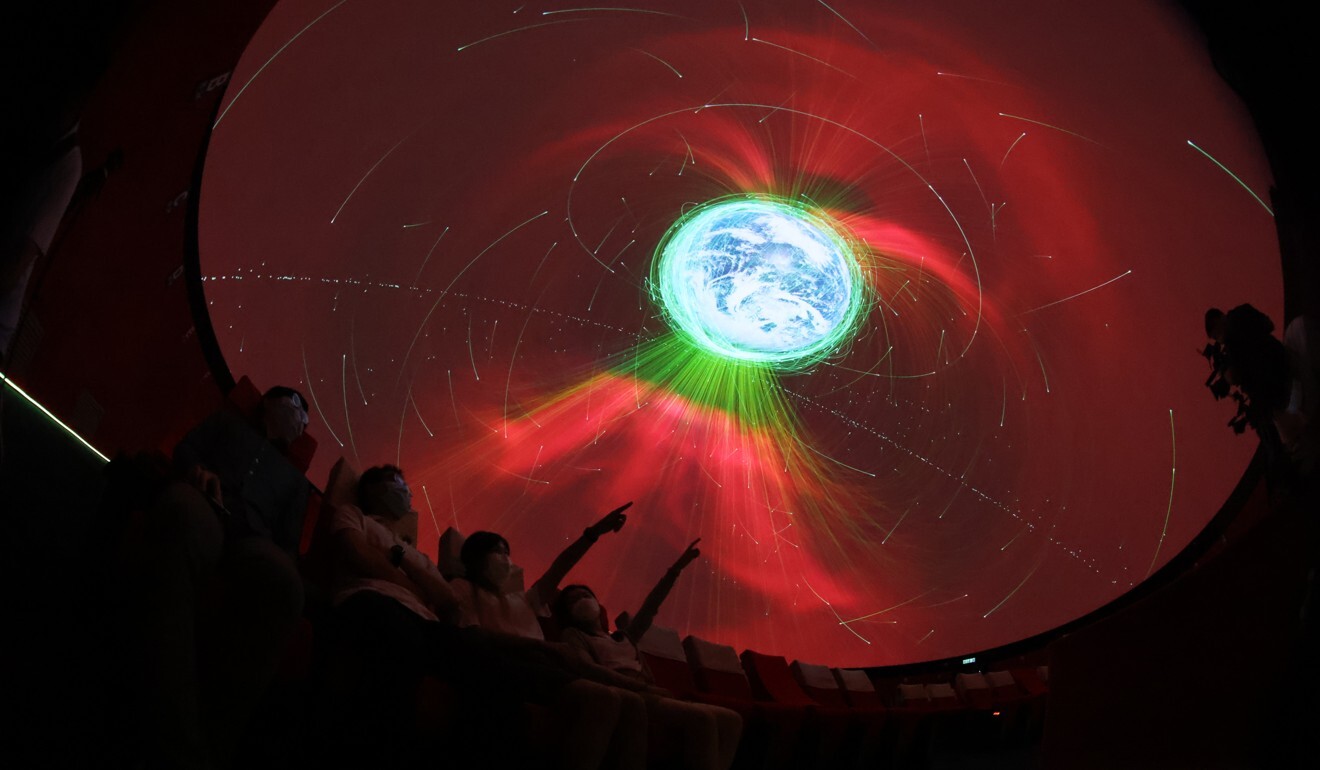 The HK$30 million (US$3.86 million) facelift, which took about a year to complete, also brought an upgrade to the audio and projection systems.
Visitors can bring their own headphones to plug into seat armrests, where a touch screen offers the voice-over in four languages. The planetarium's own wireless headphones will also be available.
The new dome screen consists of 428 aluminium panels each less than 1mm thick and arranged in such a way that the surface appears seamless. To show off the capabilities of the screen the museum has chosen three new shows – Worlds Beyond Earth, Ancient Caves and Secrets of the Universe, which will be presented in 3D.
Museum staff recommend sitting in the back row to ensure the best experience of the screen stretching 23 metres (75 feet), while 3D shows feel more realistic when viewed in the front rows.
The Space Theatre is open every day except Tuesdays and tickets remain HK$24 (US$3) for front seats and HK$32 for other ones, with half price available for students and the elderly. Visitors can also purchase tickets to visit the museum's main exhibition hall.
Due to the Covid-19 pandemic, seating capacity will be capped at 75 per cent and visitors must wear face masks.
"We hope this upgrade can provide residents with the best experience," Lee said. "I want them to enjoy the show, have fun and say, 'Wow, it is worth it'."
This article appeared in the South China Morning Post print edition as: Out of this world