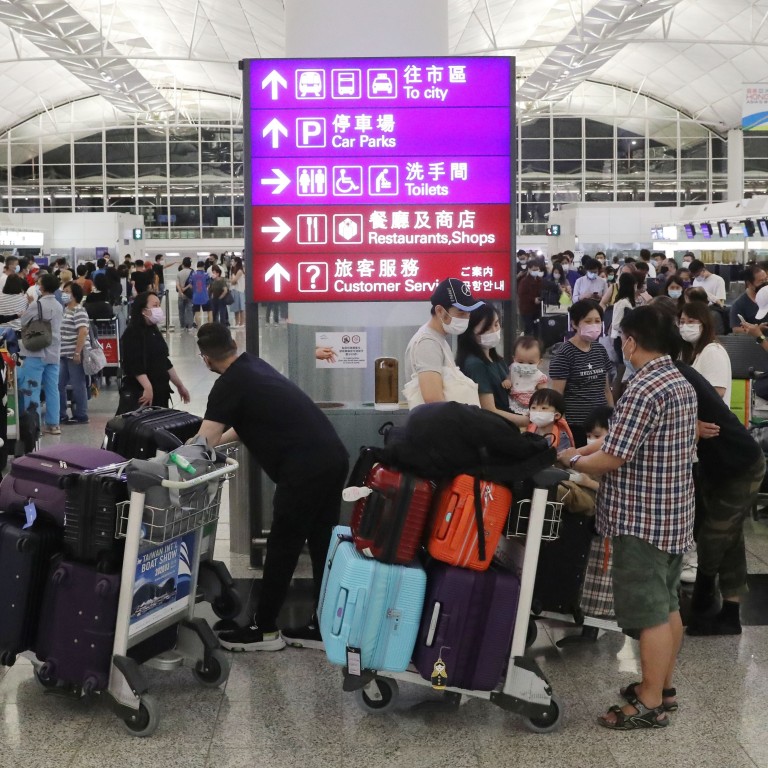 Hong Kong experiences 'alarming' population drop, but government says not all 90,000 leaving city because of national security law
Number of people in city now estimated to be 7.39 million, a 1.2 per cent drop in a year
Social administration expert Professor Paul Yip says officials should try and address the concerns of those going elsewhere
Nearly 90,000 residents have left Hong Kong amid a wave of emigration in the year after the
national security law
was imposed, leading to a significant 1.2 per cent drop in the city's population.
The decline to 7.39 million people is the biggest since the local population saw the first signs of a decreasing trend in the middle of 2020, by 0.3 per cent year on year.
Before that there had always been steady growth since mid-2003, with an increase rate ranging from 0.2 to 1.1 per cent leading to a population of 7.5 million by the middle of last year.
A government spokesman said the number of residents leaving Hong Kong was "conceptually different" from emigration, as some might be going for work or study.
He also blamed the population decline partly on stringent border controls and quarantine measures amid the
coronavirus pandemic
, which had resulted in a low influx of people.
But Paul Yip Siu-fai, chair professor in social work and social administration at the University of Hong Kong, called the trend "alarming", and said part of the decline was because of a sharp increase in net migration, on top of a low birth rate.
"Of course many people could be leaving Hong Kong to work and study, every year there are people doing so. But what is the reason that this year saw such an increase [from 20,900 to 89,200], the government needs to find out," said Yip, adding authorities should also look into how emigration would affect the city's long-term population changes.
"Some people are worried about changes in freedom of speech, as well as the city's education system, while the [red lines] are unclear. Amid fears, if they had a choice, they might choose to emigrate. The government should try to address their concerns."
Yip, a former member of the government's steering committee on population policy, also expected the city to experience a continuous drop in overall population over the coming one to two years, mainly attributing that to high net migration.
But he said he believed the number of people emigrating could become steadier after that. The government should also consider more incentives in trying to boost the city's birth rate, such as providing housing priorities for couples with newborns.
Separately, the latest annual report from the Mandatory Provident Fund Schemes Authority showed the total amount of early fund withdrawals on the grounds of permanent departure from Hong Kong last year reached a record HK$6.6 billion (US$850 million), a 27 per cent jump from the previous financial year.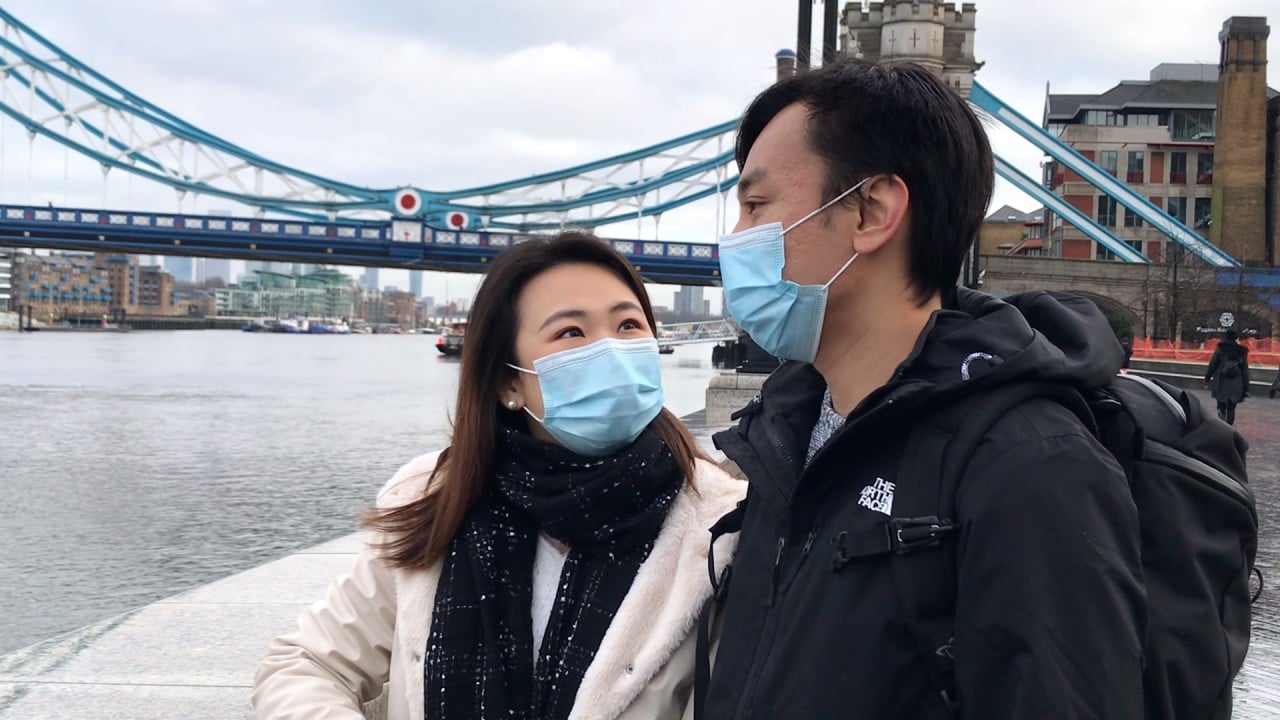 06:15
BN(O) passport holders flee Hong Kong for new life in the UK, fearing Beijing's tightening control
BN(O) passport holders flee Hong Kong for new life in the UK, fearing Beijing's tightening control
Over the period, there was a net outflow of about 89,200 Hong Kong residents, outnumbering the arrival of 13,900 one-way permit holders from mainland China.
There were about 38,500 newborns and 50,400 deaths in the city between the middle of last year and this year, according to the latest data.
Between the period of mid-2019 and mid-last year, the net migration figures of city residents was 20,900, while the inflow of one-way permit holders from the mainland was 22,100 – a year-on-year drop of 37 per cent.
"The inflow of people into Hong Kong, including one-way permit holders, domestic helpers and those coming to work or study in Hong Kong under various admission schemes has remained at a low level [amid the pandemic]," the government spokesman said.
He added that net migration included Hong Kong residents leaving for various purposes, such as work and study, which was "conceptually different from immigration and emigration".
"Being an international city, Hong Kong's population has always been mobile," he said. "During the past 10 years, net outflows of Hong Kong residents other than one-way permit holders were recorded for most of the years."
The spokesman, meanwhile, did not touch on the recent trend of Hongkongers considering emigrating after the sweeping security law took effect on June 30 last year, banning acts of subversion, secession, terrorism and collusion with foreign forces.
In a report last September, the Census and Statistics Department's projections showed the city's population was expected to drop to about 7.35 million within 50 years, with nearly 40 per cent of those being elderly people, reflecting an ageing society.
Additional reporting by Danny Mok
This article appeared in the South China Morning Post print edition as: City records 1.2pc drop in population as emigration rises