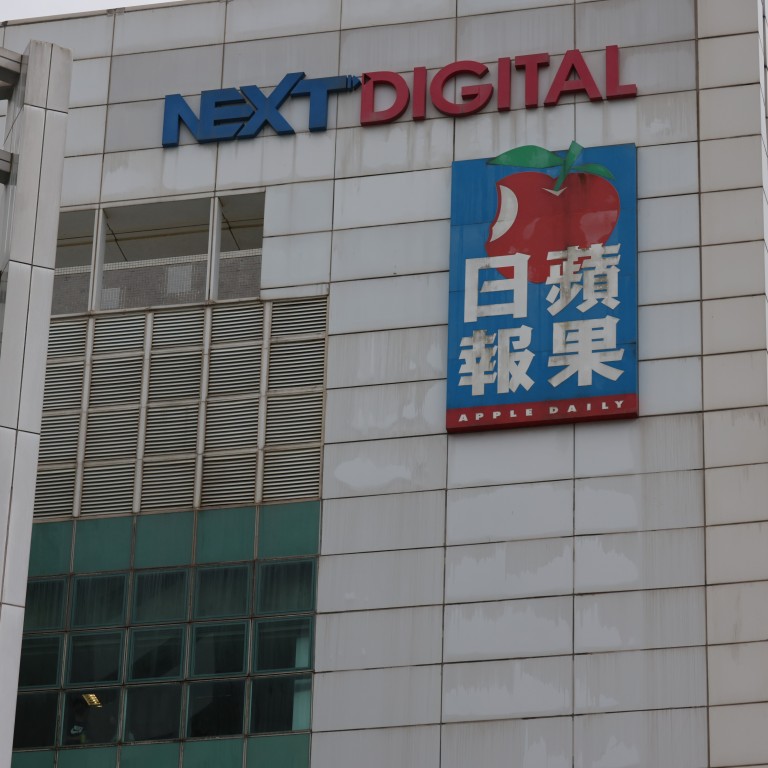 National security law: remaining Next Digital directors quit, call for company's liquidation to 'protect shareholders, staff and creditors'
Chairman Ip Yut-kin and three independent non-executive directors resign from media group founded by jailed tycoon Jimmy Lai
They say best interests of shareholders, creditors, employees and other stakeholders are served by orderly liquidation
The remaining directors of
Next Digital
, founded by jailed media tycoon
Jimmy Lai
Chee-ying, have tendered their resignations and called for the company's liquidation to pay former staff and creditors after a crackdown by authorities made it impossible to continue operating.
In a notice filed with Hong Kong Exchanges and Clearing, board chairman Ip Yut-kin announced that all directors of Next Digital, parent company of the defunct Apple Daily newspaper, would resign with effect from 11.59pm on Sunday.
The four remaining board members said they came to the decision "to best protect shareholders, creditors, employees and former employees".
"We observe that the events affecting the company and its people following the invocation of the national security law occurred despite there having been no trials and no convictions," they said in a statement attached to the stock market notice.
"Under this new law, a company can be forced into liquidation without the involvement of the courts.
"We have concluded that the best interests of shareholders, creditors, employees and other stakeholders will be served by an orderly liquidation, which we hope will result in liquidators being allowed by the Hong Kong government to authorise payments that directors were banned from approving, including for creditors and for former staff.
"We also hope that liquidators will be able to conclude value-creating transactions that would generate funds to benefit creditors."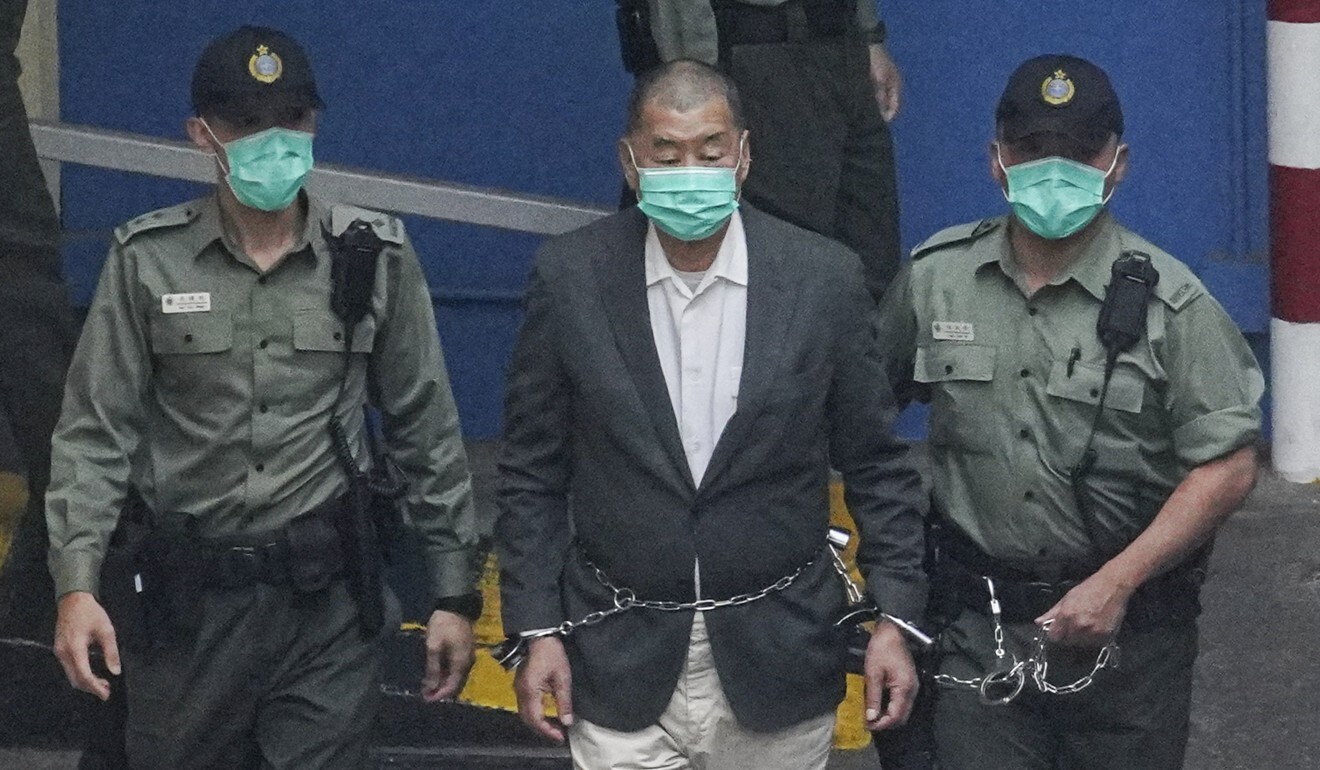 Next Digital still operates a Taiwanese digital-only version of Apple Daily and it has reported that several parties have expressed an interest in acquiring the business.
Ip quit as a non-executive director and chairman of the company, while Louis Gordon Crovitz, Mark Lambert Clifford and Elic Lam Chung-yan resigned as independent non-executive directors.
The announcement came days after the stock exchange warned the company could be delisted if trading of its shares – halted since June 17 – could not resume by mid-December next year.
The company on Sunday evening said share trading would remain suspended until further notice.
The directors' statement said the company had since last year been targeted by the authorities under the Beijing-imposed security law, which bans acts of secession, subversion, terrorism, and collusion with foreign forces.
Lai is facing multiple charges related to the national security law and is currently in jail serving sentences for convictions related to his role in various illegal protests in 2019.
In May, the authorities cited the national security law to freeze Lai's bank accounts and stop him from exercising his voting rights in the company, in which he has a 71 per cent share.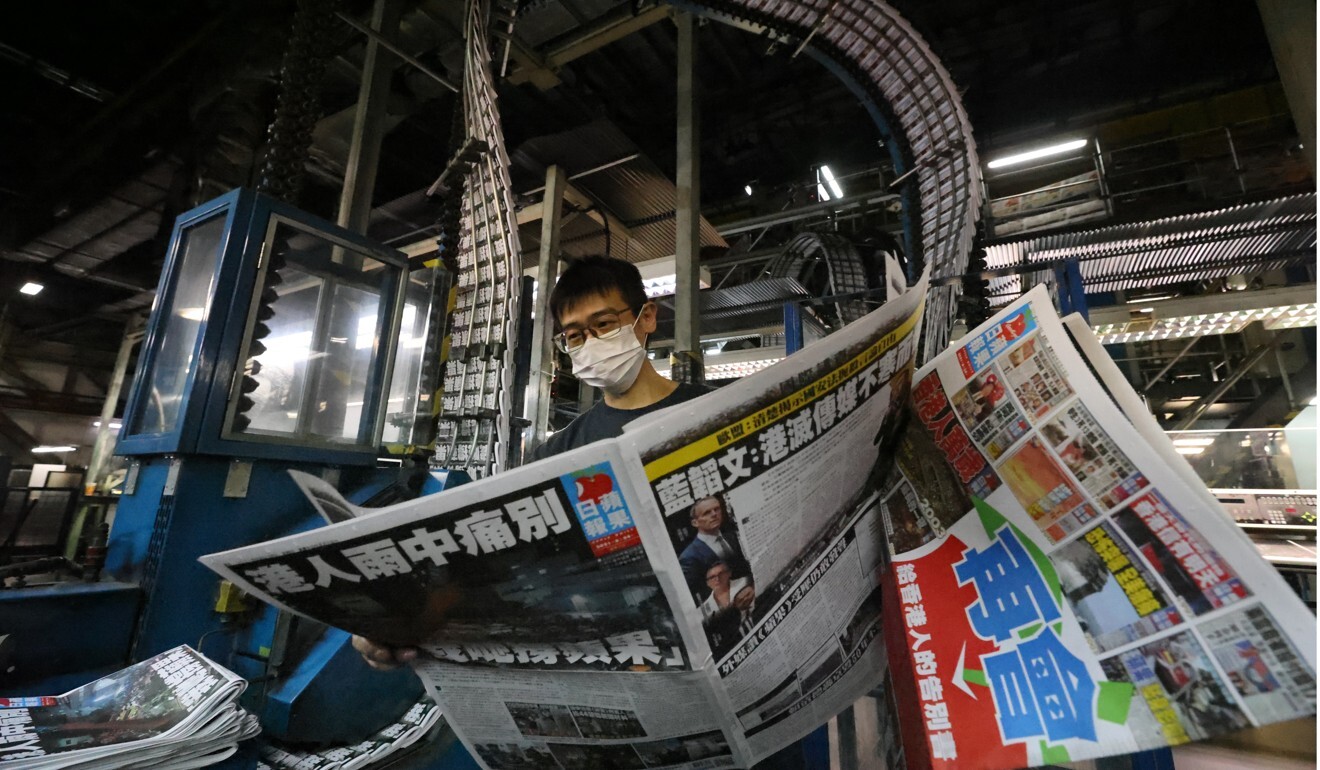 Police in June also arrested several senior Apple Daily executives, some of whom have been charged with conspiracy to collude with foreign forces over a series of articles allegedly calling for sanctions on Chinese officials.
The secretary for security cited the law to freeze HK$18 million worth of the company's assets. Days later, the board decided to shut down Apple Daily, which printed its last edition on June 24.
In Sunday's statement, the board remained defiant and said: "The Hong Kong government has never indicated which articles published by Apple Daily allegedly violated the national security law.
"This uncertainty created a climate of fear, resulting in many resignations among the remaining staff at the company in Hong Kong, including those responsible for the regulatory compliance duties of a publicly traded company."
In July, Financial Secretary Paul Chan Mo-po appointed veteran accountant Clement Chan Kam-wing as a
special inspector
to investigate alleged malpractices related to
Next Digital
.
Last month, the company also offered to vacate its headquarters in Tseung Kwan O Industrial Estate, amid allegations it had improperly
sublet some space
.