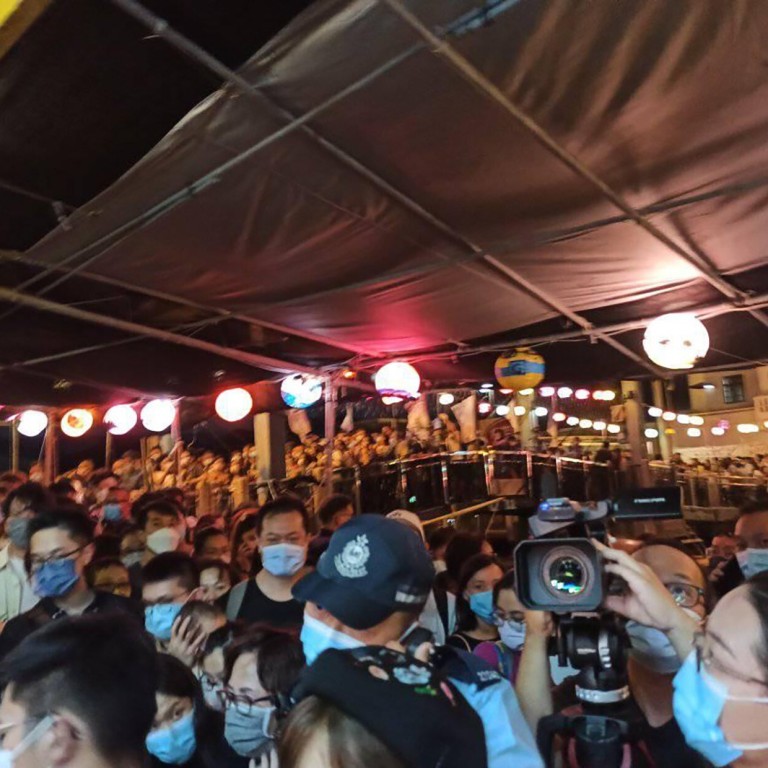 Mid-Autumn Festival: lantern lighting at iconic Hong Kong fishing village cancelled for 4 days after visitors make life unbearable for locals
Organisers of annual event in Tai O to will not hold illuminations on four days over the next 10
2,500 handcrafted lanterns will be left dark on Tuesday and Wednesday this week, and on September 27 and 28
The lighting of 2,500 handcrafted lanterns for the
Mid-Autumn Festival
at an iconic Hong Kong fishing village has been cancelled on certain days after thousands of visitors brought the place to standstill.
On Sunday, organisers of the Tai O Water Village Lantern Festival said they had decided to suspend the illumination on four days over the next 10 – from 6.30pm to 9.30pm on Tuesday and Wednesday, and on September 27 and 28.
"There will be no lights on the Mid-Autumn Festival and the day after, so there is some space for those who need to go back to Tai O to spend the festival and reunite with their families," organisers Tai O Fei Mao Li said on Facebook.
"We also want residents of Tai O to rest after working on weekends, so the lights are temporarily suspended [on 27 and 28 September]."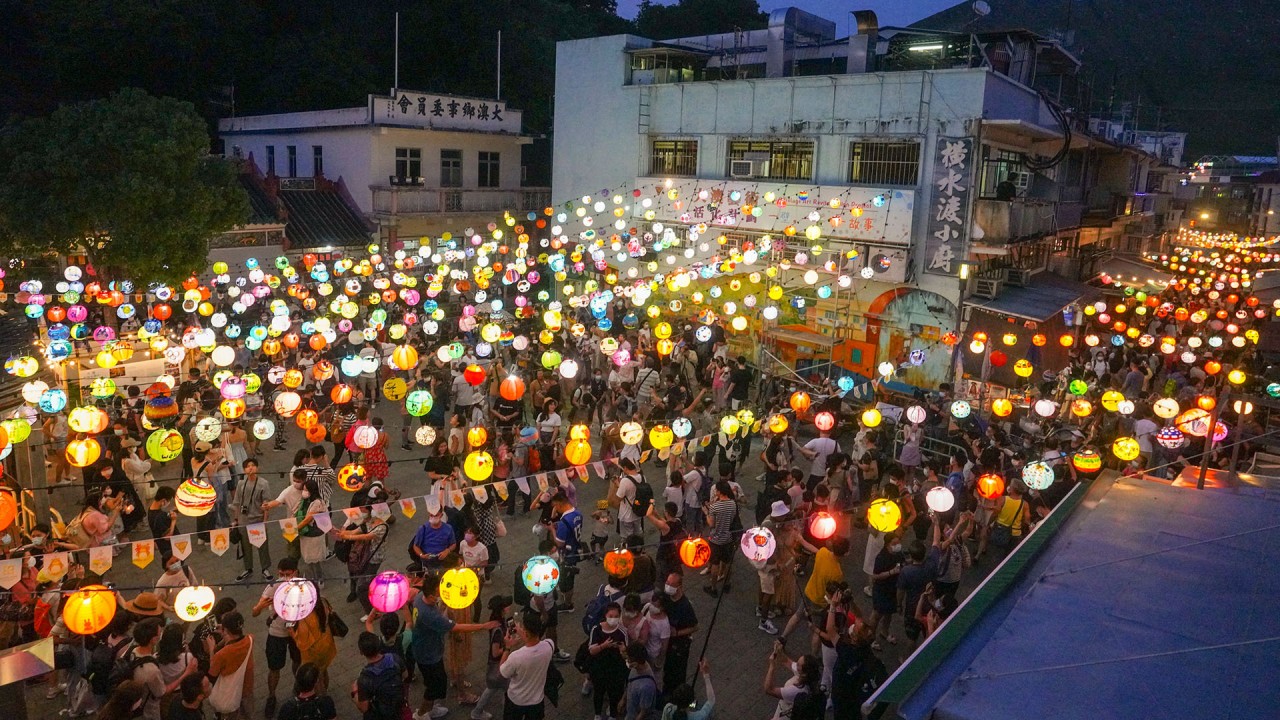 03:01
Lanterns light up Hong Kong's iconic Tai O village in celebration of Mid-Autumn Festival
Lanterns light up Hong Kong's iconic Tai O village in celebration of Mid-Autumn Festival
Although the festival will run until the end of the month, it will be under reduced hours, while lanterns on the village's two main bridges will not be lit.
Although local small businesses welcomed the steady stream of customers the festival brings, residents said the overcrowding had become unbearable, and severely jeopardised their way of life.
One Saturday evening, police had to control crowds in the village to stop visitors entering Tai O Market Street.
Long queues were seen at bus stations across Lantau Island, where the village is located, with visitors saying they had queued for hours.
One message on a Tai O community group Facebook page called the situation "too dangerous".
"The crowds on Sun Ki Bridge were too huge since it's such a popular selfie spot. Even the villagers couldn't cross!" they wrote.
Another said relatives would not "dare come back to visit" during the festival because of the crowds.
One woman said she still wanted to go visit her grandfather and enjoy the festival and traditional atmosphere, but was worried about the severe traffic jams.
"It is my last Mid-Autumn Festival in Hong Kong since I am migrating in a few months," she wrote. "I really wish I could go back to spend time with my grandfather and uncles. But even the taxis cannot be sure they can go there due to the traffic."
This article appeared in the South China Morning Post print edition as: Tai O lantern lighting cut back due to overcrowding