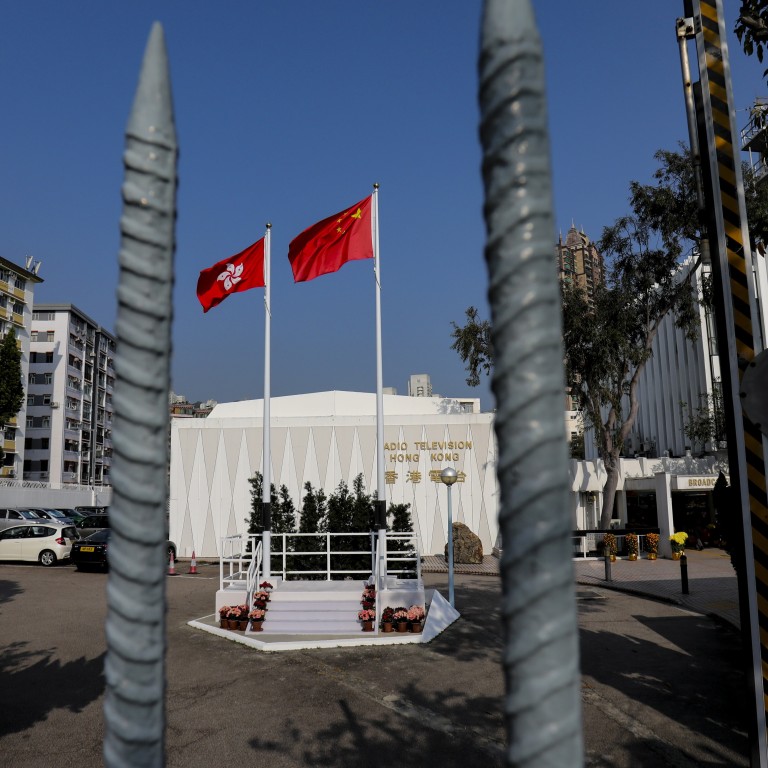 Hong Kong journalists at public broadcaster RTHK told they must uphold 'constitutional order' in new set of editorial guidelines
New directives require staff to follow clear boundaries and obligations on safeguarding national security, cultivating national identity
Analyst says guidelines set out 'red lines' and are designed to 're-educate staff about the identity of RTHK as a government unit'
Hong Kong's public broadcaster has laid down its editorial direction for staff, setting strict boundaries and obligations for safeguarding
national security
and cultivating national identity, while also promising to uphold journalistic independence.
RTHK issued a detailed set of guidelines on Wednesday requiring staff to uphold "the constitutional order" of the city and China's sovereignty, following allegations of "biased" news coverage stemming from the anti-government
protests
of 2019 that have sparked wars of words with officials and cancellations or revamps of several programmes.
The 105-page, wide-ranging document gave prominence to the national security law that Beijing imposed on the city last year, reminding RTHK producers and journalists to "implement" the directions given by the government in safeguarding security. They were also urged to be cautious in contacts with foreign governments and bodies as well as political or "illegal" organisations.
Failure to comply with the new set of guidelines would lead to disciplinary action, the broadcaster's management warned, without spelling out what that meant.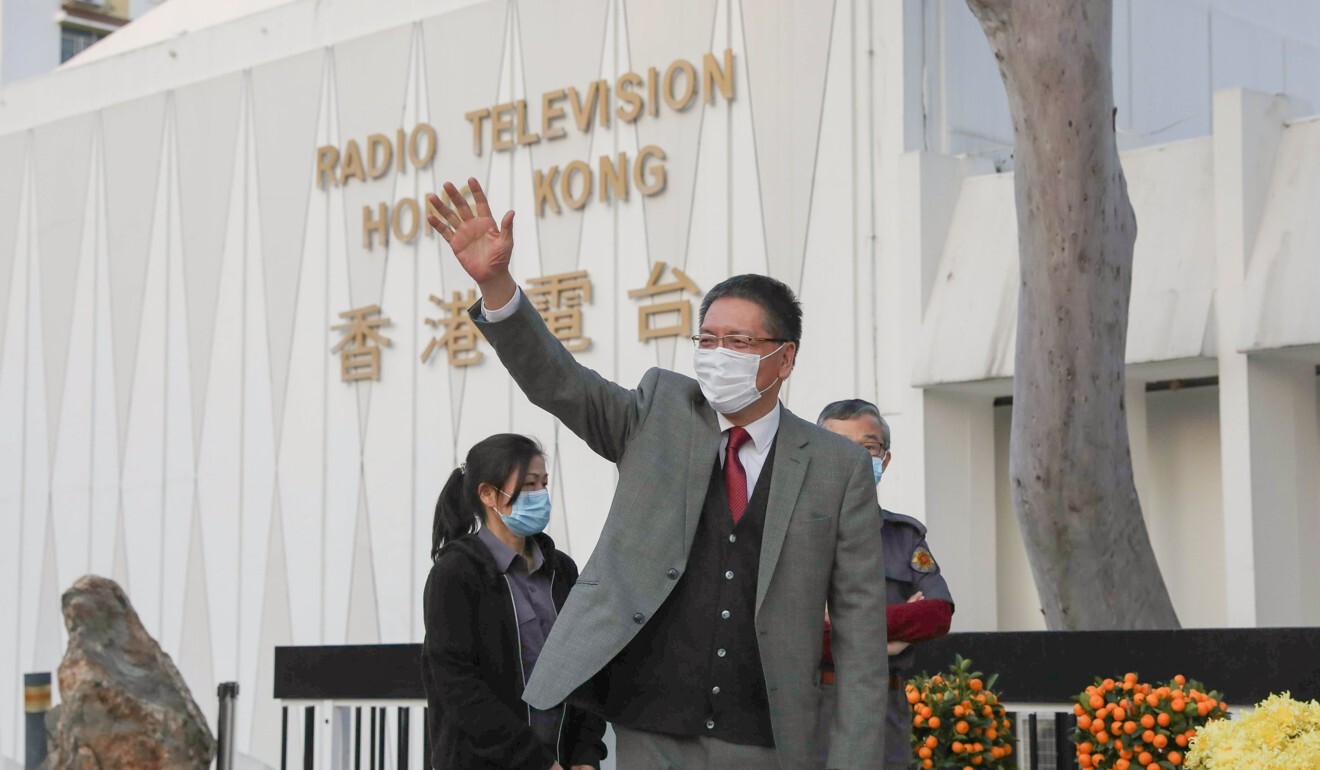 Analysts who saw the document said it was setting out red lines for staff and marked a reassertion by authorities that the station was a government unit, while critics argued the move would force more self-censorship among employees.
The landmark guidelines came after a rocky year at RTHK, which faced intense pressure and scrutiny by the government and its supporters following accusations of siding with protesters during and after the
civil unrest
two years ago.
Earlier in February, it was put on notice in a damning government report demanding an overhaul of management, editorial operations and work culture, as Leung Ka-wing, the veteran journalist in charge for the past 5½ years, agreed to step down early.
Leung was replaced by Patrick Li Pak-chuen, a career bureaucrat with no prior media experience, who has since axed several signature current affairs programmes, such as City Forum, with many accusing the broadcaster of curbing press freedom and engaging in censorship.
In May, RTHK began removing clips more than a year old from its YouTube channel and Facebook page, meaning it only allowed public access to archived footage from the past 12 months.
The Editorial Policies and Processes of RTHK document said the broadcaster must "identify itself with national interests" when it came to mainland affairs and Taiwan. Programme makers, it said, should stick to the "One-China policy" and never use terms such as "diplomatic relations", which imply the self-ruled island is a sovereign state.
They should also be mindful of the country's stance and policies on defence and foreign relations – and not to undermine them when producing programmes, it added.
The handbook underscored RTHK's obligations to safeguard national security, saying the broadcaster should not only "effectively prevent and suppress" any act or activity endangering it, but also "support or implement" government directives and "assist in promotion and public communication" in advancing the cause.
"Under no circumstances should our programmes provide a platform to encourage, incite, promote, glorify, endorse or sympathise with any act or activity endangering national security or otherwise contain any contents which are contrary to the interests of national security," the guidelines read.
"Programmes produced or broadcast by RTHK must not contain contents which … provoke or deepen hatred, discrimination or hostility towards the central people's government or [the city government], different classes, occupations, groups, races and members of the public, arouse others' antipathy or cause offence."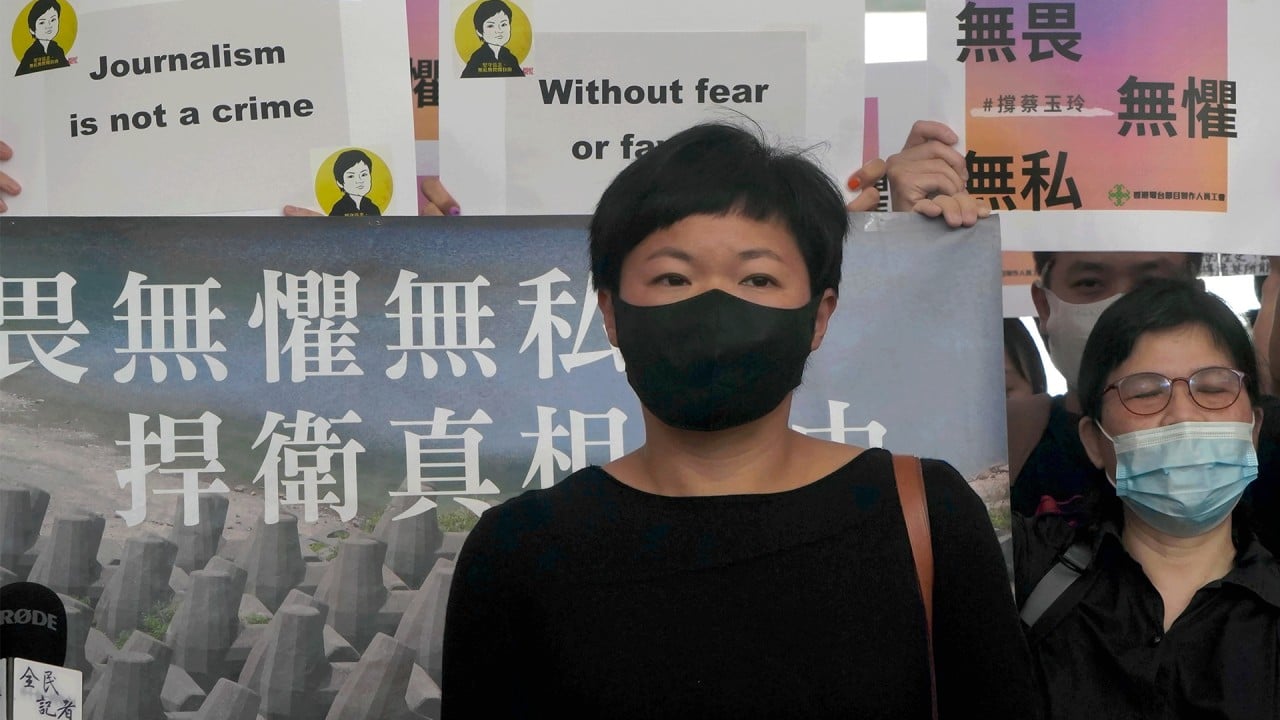 01:59
RTHK journalist convicted over public records search for Yuen Long mob attack documentary
RTHK journalist convicted over public records search for Yuen Long mob attack documentary
Similarly, on covering demonstrations, journalists were urged not to sympathise, justify or glamorise criminal acts, be cautious in reporting on fugitives, suspects and convicted figures and ensure news coverage in the run-up to a protest would not be seen as "promoting the event".
Producers should "always watch out for biases in media narratives due to geopolitical reasons", it added.
The set of guidelines also highlighted national interest as an "essential part of public interest", meaning RTHK was tasked with helping to build and advance a sense of national identity and culture in Hong Kong society.
The document also suggested programmes explaining the benefits of mass vaccinations served the same degree of public interest as those that criticised social policy. It identified "being excessively negative" as one of the key main faults in the current media scene.
Separately, RTHK management also set out no-go zones for its journalists, warning them that they should avoid any contact with foreign governments or institutions, as well as political or "illegal" organisations that might reasonably be suspected of conflicting with their official duties.
The document stressed that the broadcaster's news and current affairs programmes were "no equivalent of op-ed articles and editorials in the paper media".
It added: "RTHK's audience should not be able to tell the personal views of the front- and back-end team of our programmes."
Grace Leung Lai-kuen, lecturer of Chinese University's journalism school, said the document laid out the broadcaster's red lines for staff, but also highlighted a lack of trust between management and journalists.
"It is also to re-educate staff about the identity of RTHK, which is a government unit and more important than being a media organisation," she said.
Ma Fung-kwok, a lawmaker representing sports, performing arts, culture and publication, said RTHK had constitutional responsibilities to uphold given its status as a government unit.
"It is media plus, which means it is not only a media organisation, but also a government unit," he said.
Hong Kong Journalists Association chairman Ronson Chan Ron-sing said the red lines drawn up effectively forced self-censorship on staff.
The Hong Kong News Executives' Association added it respected the decision of individual media organisations to map out editorial guidelines, stressing that news reporting must be professional, impartial and factual. It said the government and society should respect free press and free flow of information.
The Post has contacted RTHK Programme Staff Union for comment.
This article appeared in the South China Morning Post print edition as: RTHK editorial guidelines set out strict national security boundaries