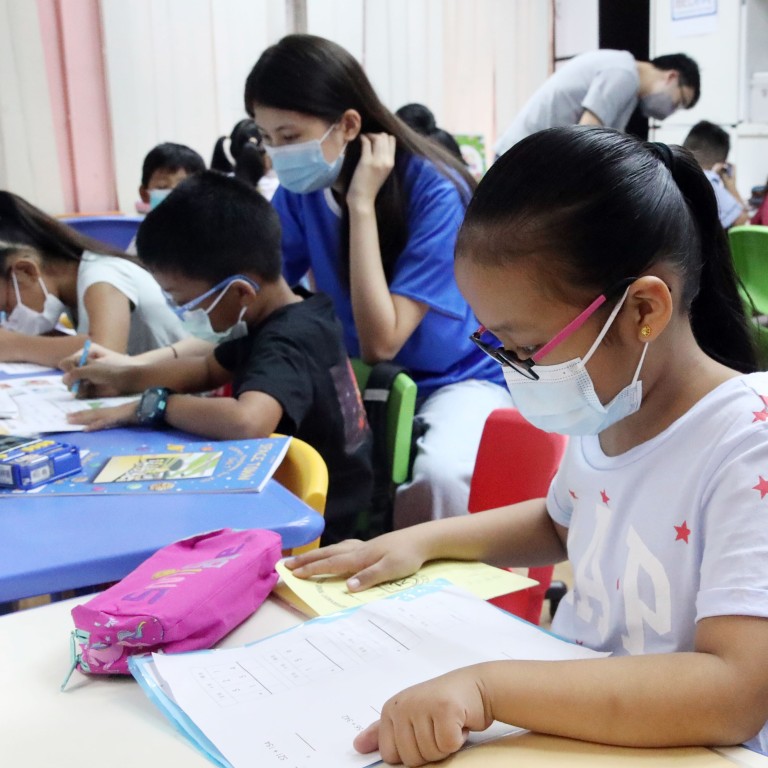 New kindergarten will immerse Hong Kong kids from ethnic minority groups in Chinese language, with help from Operation Santa Claus
The person behind the new school is Manoj Dhar, who has been running Chinese-language tutoring centres for years
'If they are constantly speaking and listening to Cantonese, then the kids will pick it up,' he says of the kindergarten
After operating an education centre for underprivileged children from ethnic minority communities for more than six years, Manoj Dhar realised that after-school tutoring alone was not enough to improve pupils' proficiency in Chinese.
The issue, he decided, would need to be addressed at its root, and with that in mind he set out to establish a full-service kindergarten that introduces the mainstream Chinese language curriculum to a largely non-Chinese student body drawn from needy families.
Of the more than 180 students the kindergarten expects to recruit each year, 70 to 80 per cent will come from ethnic minority communities. The rest will come from Chinese families – the better to foster a sense of inclusivity and mutual learning between pupils from different backgrounds.
The 6,000 sq ft campus will be located in Yau Tsim Mong district, and is projected to open in March of 2022.
The kindergarten will be funded by the American investment bank Morgan Stanley through
Operation Santa Claus
, a fundraising initiative organised by the
South China Morning Post
and public broadcaster RTHK since 1988.
Dhar, who founded the first Integrated Brilliant Education tutoring centre in 2015 with his wife, said non-Chinese children should be given the opportunity to pick up the local language at an early age.
"We are trying to create an inclusive environment," he said. "So when a four- or five-year-old Sri Lankan, Nepali, Indian or Pakistani kid is having a sandwich with a Chinese kid … they don't care where each other comes from, so they will learn from each other."
Integrated Brilliant Education, a registered charity, has long sought to improve its pupils' Chinese language skills. The first centre opened in Jordan in 2015, and with the support from Operation Santa Claus, a second one was established in Sham Shui Po two years later.
The centres now provide academic support to up to 250 children from underprivileged ethnic minority families every day.
The primary and secondary school students who come to the centres work on their homework and brush up on their Chinese every day after school for two to three hours, with guidance from registered teachers and university students.
At the time of a 2016 population by-census, some 263,600 non-ethnically Chinese people lived in Hong Kong, making up 3.6 per cent of the population. That figure does not take into account the city's hundreds of thousands of foreign domestic workers.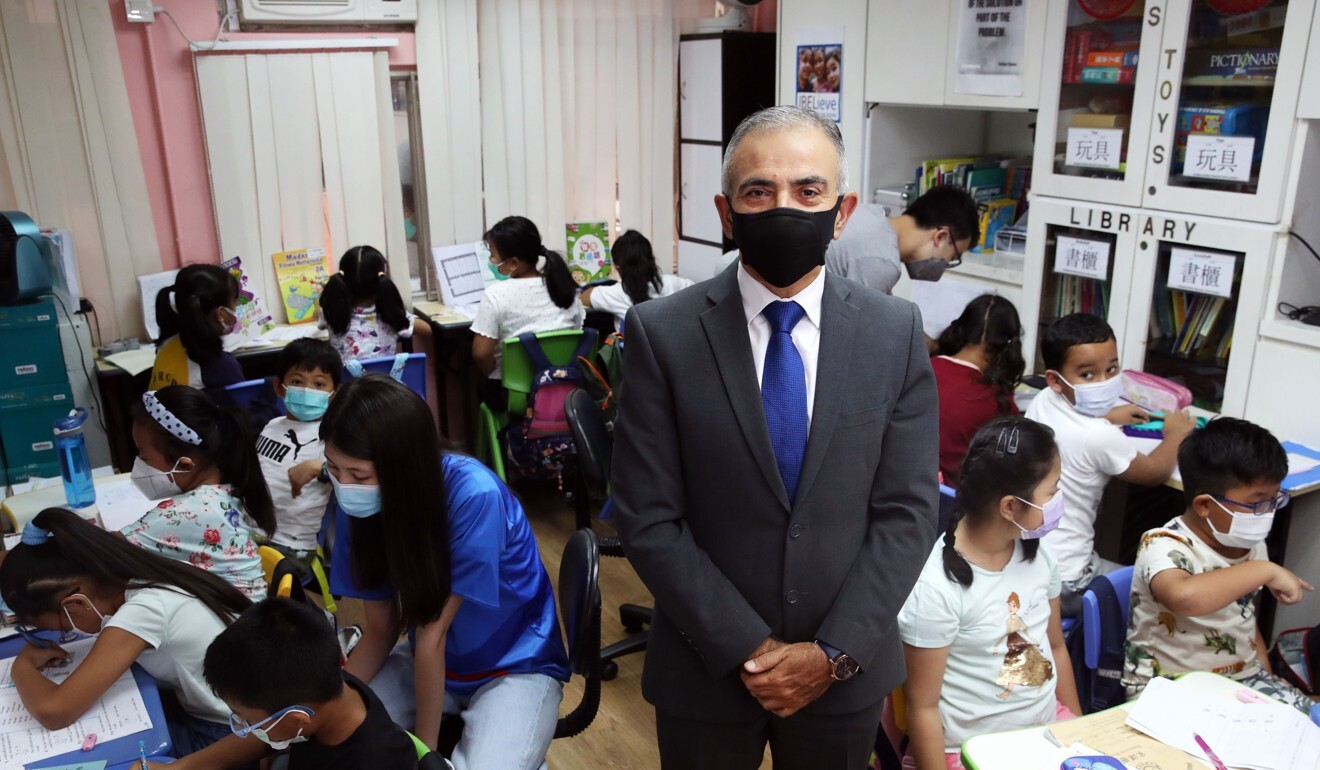 Roughly two-thirds of the people living in Hong Kong aged five to 14 can read Chinese, as can half of those aged 15 to 24.
Since 2014, the Education Bureau has implemented a "Chinese Language Curriculum Second Language Learning Framework" to support ethnic minority pupils' linguistic studies.
But Dhar said many still struggled to learn the language because they lacked the opportunity to use it, hence the idea for the kindergarten.
"If they are constantly speaking and listening to Cantonese [at the school], then the kids will pick it up," he said.
"You have to get comfortable speaking with a Chinese person, making friends with them, understanding what they are saying, how they are saying it and how to approach them."
Higher proficiency in Chinese, Dhar said, would benefit the communities the children come from, as well as Hong Kong society as a whole.
"If the children become genuinely bilingual, in Cantonese and English, it allows you to get into a good primary school, secondary school and eventually you get into a university … At least you are inspired, motivated and encouraged," he said.
"You need to keep them in the education system so that they become skilled. They can become not just construction workers. They can become lead project managers, or civil engineers, or lawyers, or doctors … You want them to feel good about Hong Kong and say, 'This is my home.'"