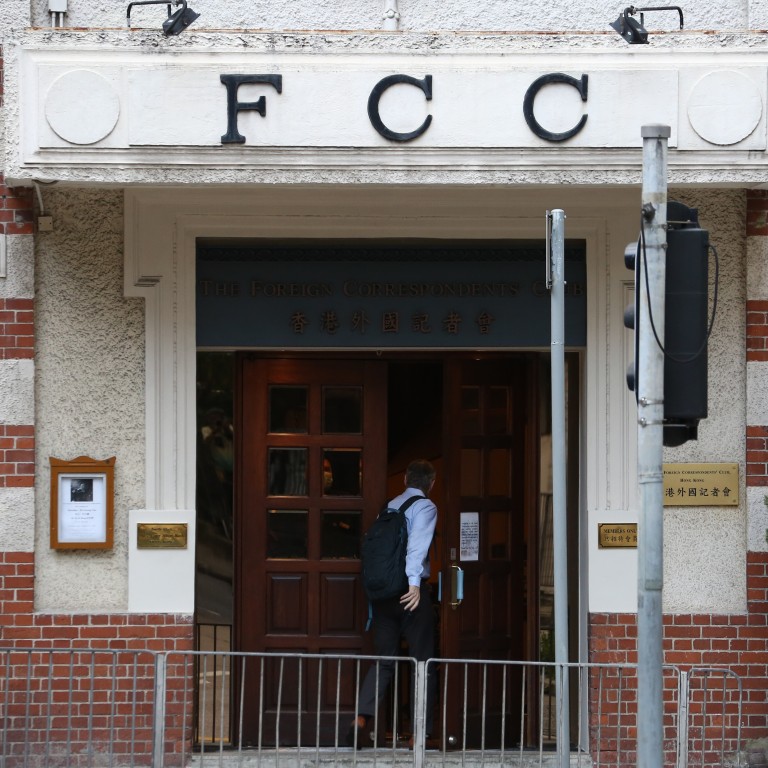 Beijing accuses Hong Kong's Foreign Correspondents' Club of 'sowing discord' over state of press freedom
The accusations followed an FCC survey in which most respondents said the media environment had 'changed for the worse' since the imposition of the national security law
The results prompted Beijing to accuse the club of 'walking away from its professional ethics' and 'smearing' Hong Kong's press freedom
Beijing has accused the Foreign Correspondents' Club (FCC) in Hong Kong of abandoning its professional ethics and "sowing discord" over the state of
press freedom
in the city.
The condemnation on Friday from the Hong Kong office of China's foreign ministry was triggered by an FCC survey of 99 journalists in which 83 said the working environment for the media had "changed for the worse" since Beijing imposed the
national security law
in June last year.
More than 90 per cent of respondents also indicated concern about a looming law against "fake news" which the government wants to introduce to combat doxxing, hate speech and misinformation amid the
coronavirus pandemic
, and after the
social unrest of 2019
.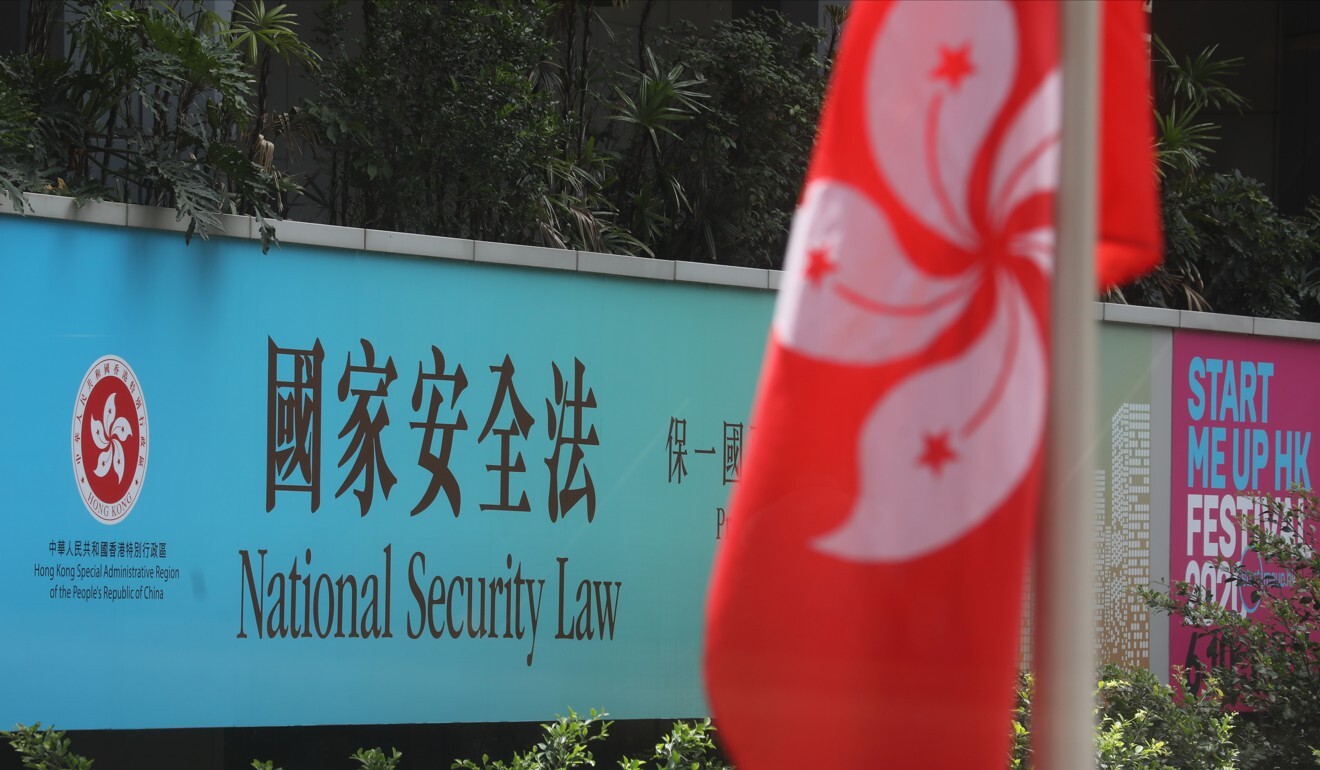 "We urge the FCC to stop sowing discord and refrain from interfering with the law-based governance of [the Hong Kong administration] and [the city's] rule of law in the name of press freedom," the office of the foreign ministry's commissioner said in a strongly worded statement.
"The FCC has walked away from its professional ethics. Its misleading report, based on just a few responses, is neither representative nor credible. Its smearing of Hong Kong's press freedom and playing-up of the chilling effect are interference in Hong Kong affairs."
FCC president Keith Richburg said the club would not be responding to the ministry's statement, which it had reposted on its website.
The FCC survey found that more than four-fifths of respondents had noted the challenges of finding willing sources to be quoted for news stories since the security law was enacted, with even relatively neutral topics deemed too political by interviewees.
One FCC member was quoted in the survey as saying that previously sources had been more open to speak on any topic within reason, while publications had no real concerns about what they could publish, or on protecting people who did speak to them.
"Now, many people are reluctant or refuse to talk on sensitive subjects, and our organisation, especially after the raids on Apple Daily , is much more cautious about data security and the ability to protect sources," the member said.
The tabloid-style Apple Daily newspaper saw its publisher and several executives and newsroom figures arrested on security law charges, and was ultimately forced to fold earlier this year.
Fifty-six per cent of survey respondents said that they practised some self-censorship or avoided reporting on what might be considered sensitive stories.
Another member added that he believed some topics, such as independence in Hong Kong, would need to be carefully considered before being covered in detail.
"These results clearly show that assurances that Hong Kong still enjoys press freedom, guaranteed under the Basic Law, are not enough," Richburg had said of the survey before Beijing's rebuke.
"More steps need to be taken to restore confidence among journalists and to make sure Hong Kong maintains its decades-long reputation as a welcoming place for the international media."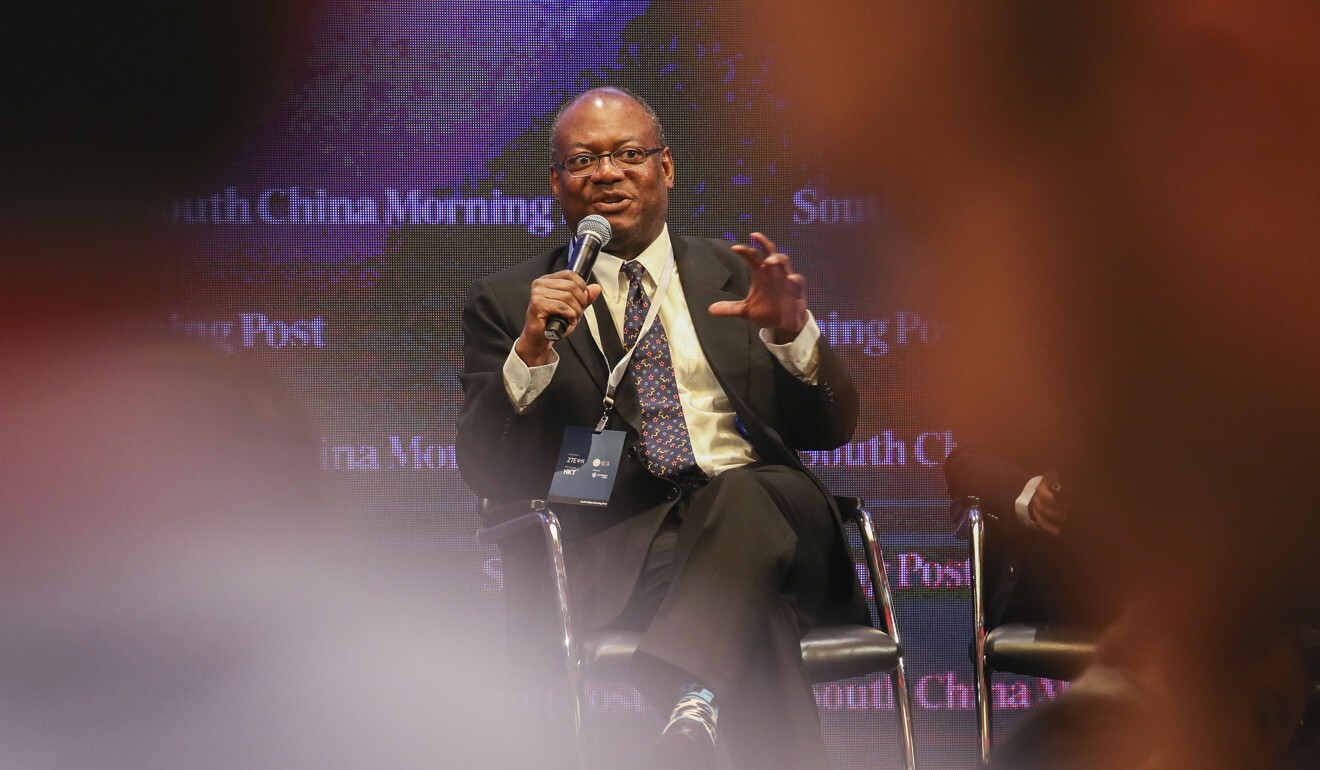 The foreign ministry office, however, said the survey's findings had "attacked the national security law", and countered that the legislation had protected the country, restored social stability and given people a greater sense of safety.
"Thanks to the law, Hong Kong could refocus on fighting Covid-19, revitalising economy and improving people's livelihood," it said.
The FCC had also urged the government to reconsider its planned fake news law following the survey, which revealed almost universal concern over the legislation.
The government, it said, should "heed the concerns of our members and take action to restore confidence among working journalists in the city".
Chief Executive
Carrie Lam Cheng Yuet-ngor
, however, has said the fake news law is necessary, and noted in the summer that it was still being studied.
Other government officials, including Secretary for Security Chris Tang Ping-keung, have also expressed their support for the legislation.
In April, for instance, Tang
accused
Apple Daily
of "inciting hatred" when it published a photograph of a young girl pointing a toy gun at her classmate during the city's first National Security Education Day, juxtaposed with an image from 2019 showing a controversial police operation when officers stormed an MTR train compartment in pursuit of protesters.
During the
anti-government protests
two years ago, the opposition bloc and the pro-Beijing camp accused each other of using half-truths, carefully edited videos and selective reporting to sway followers on social media.
At the start of the coronavirus outbreak last year, Hong Kong was gripped by rumours of impending shortages of essentials, which sparked panic buying – a situation also seen in other countries.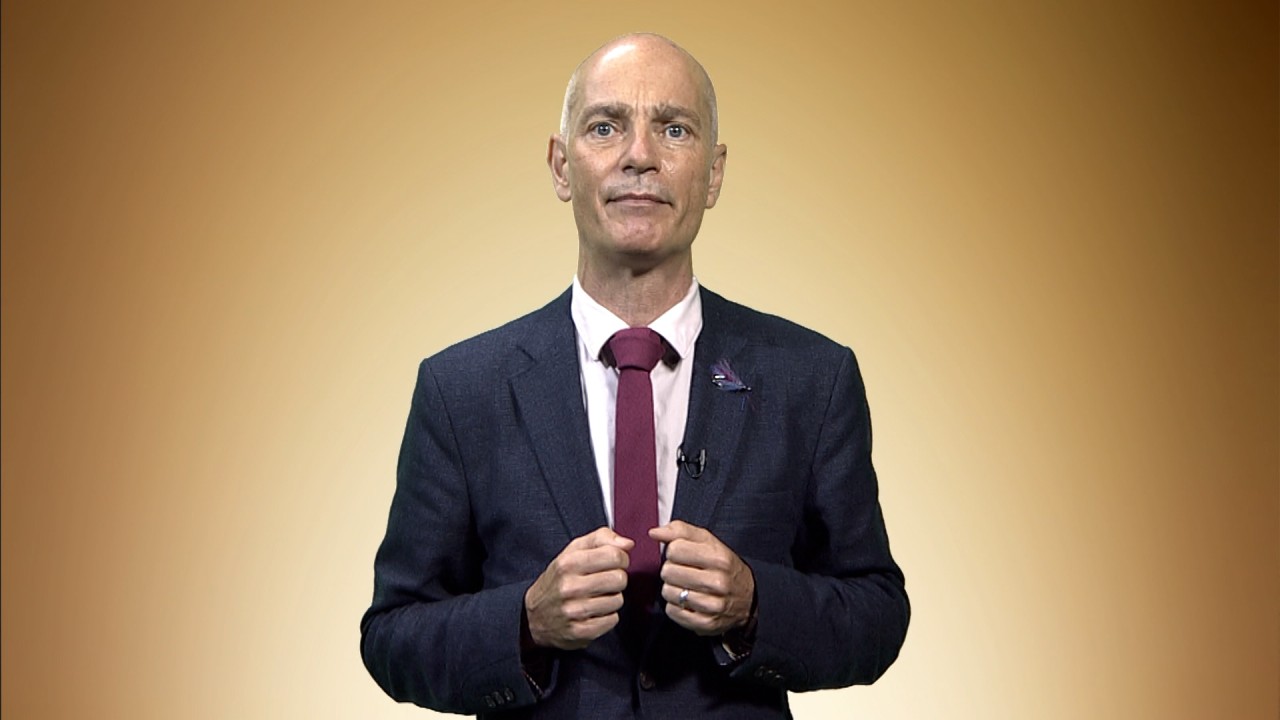 04:36
Hong Kong press freedom is at centre of 'one country, two systems'
Hong Kong press freedom is at centre of 'one country, two systems'
Journalists in Hong Kong, meanwhile, have also recently faced challenges when using government information for news reporting purposes. This month, the government
tightened access
to two databases – the Land Registry and the Companies Registry – prompting warnings that the move would undermine press freedom.
Earlier this year, RTHK freelance producer Bao Choy Yuk-ling was
convicted of providing false statements
and fined HK$6,000 (US$771) for citing "other traffic and transport related matters" when accessing a government vehicle ownership database as part of her research for a documentary on a 2019 mob attack at Yuen Long MTR station. News reporting was not an available option in the field where users stated their purpose for accessing the database.
Richburg said the FCC would continue to conduct similar surveys on a regular basis to gauge sentiment among members.
This article appeared in the South China Morning Post print edition as: FCC ACCUSED OF 'SOWING DISCORD' ON media rights