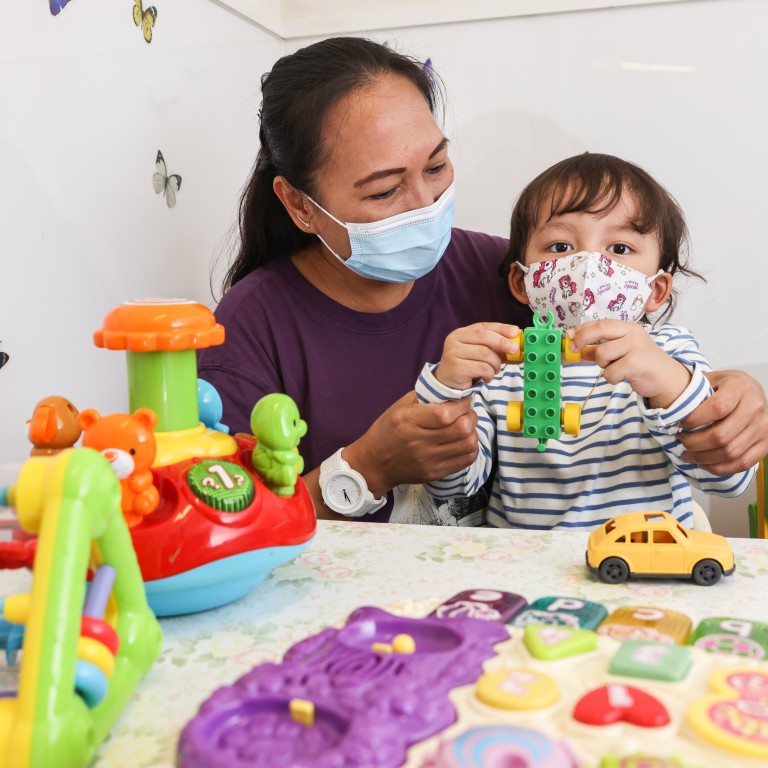 Hong Kong's PathFinders offering domestic helper mums Brighter Futures with help from Operation Santa Claus
The charity, which offers support ranging from case management to shelter services, will next year expand services for hundreds of women and children
Financed by the South China Morning Post and RTHK's Operation Santa Claus, the project will include postnatal depression support, early learning opportunities
With her two-year-old son George sitting on her lap, a former Indonesian domestic helper, who asked to be identified as Seli, recalled how puzzled and afraid she was during her pregnancy in 2019.
Her work visa long expired and wholly dependent financially on the child's father – a relationship that would end in the months after George's birth – Seli's future was deeply uncertain.
"I was thinking about what will happen to my child later on, the delivery and how I was going to take care of him," Seli said.
The 43-year-old came from Indonesia to Hong Kong in 2007 to work as a domestic helper, only to have her contract terminated without notice when her employer left the city in 2011.
Instead of returning to Indonesia, she lived in the bureaucratic shadows, staying at one friend's place after another. A relationship with a Briton who would later return home followed, leaving her with a child now to consider as well.
In her third trimester, not knowing where to turn, friends directed her to PathFinders, a charity that has supported migrant domestic workers and their children since 2007, offering one-on-one case management as well as a community centre, shelter services and a crisis hotline.
To become eligible for the charity's help, Seli first faced the daunting prospect of turning herself in to the Immigration Department.
Since then, she has been issued a recognisance paper, which allows her to remain free from detention while it is determined if she can stay. It does not, however, grant her legal status in the city or any rights.
While the document grants her no legal status or rights in the city, it means she can now receive financial aid from the International Social Service, an NGO that works together with the Hong Kong government.
Describing PathFinders as her "guardian angel", Seli said the group educated her on issues such as childcare and parenting.
"Many things changed for the better," she said. "I was in a very dark place, and when I came [to Pathfinders] it became very bright, like there was a light at the end of the tunnel."
That light will next year be extended to another 420 children and 400 mothers as part of the group's Bright Futures project, which is being financed by Operation Santa Claus – a fundraising campaign jointly run by the South China Morning Post and public broadcaster RTHK since 1988.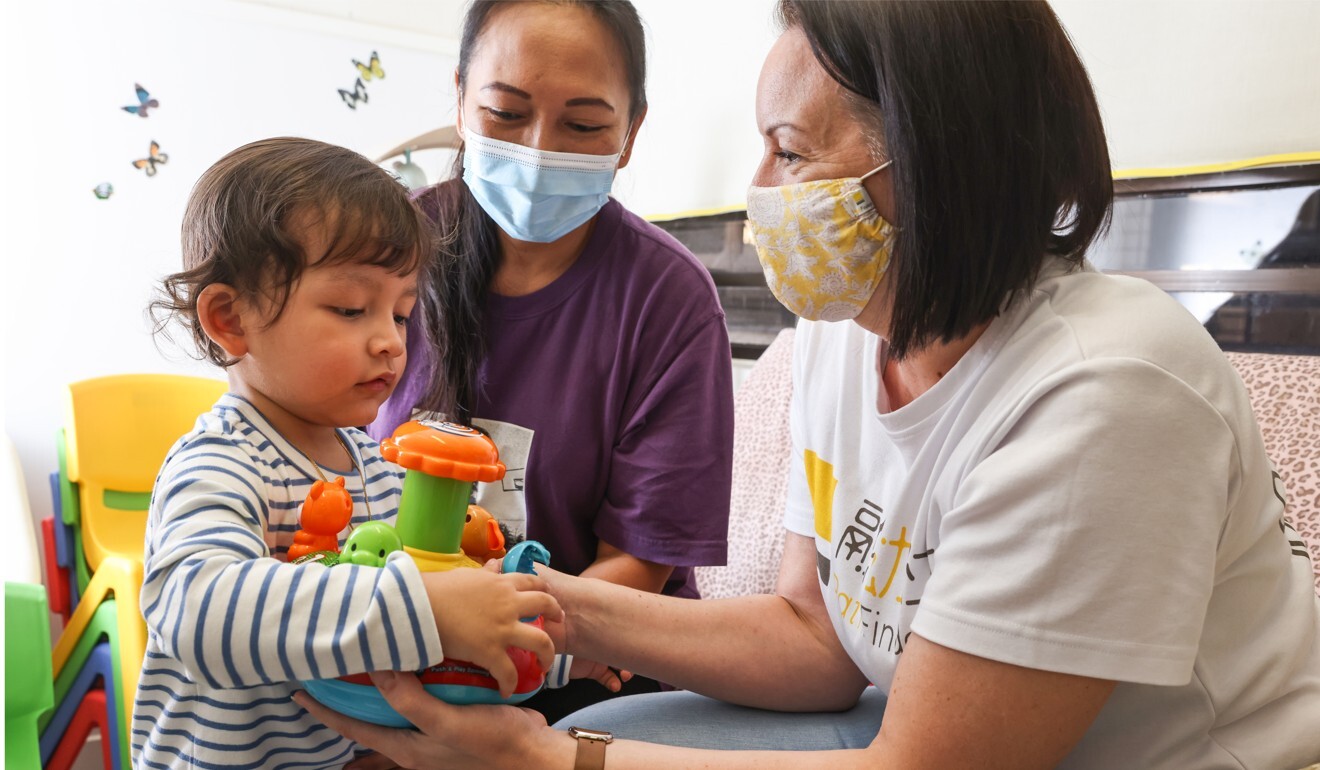 PathFinders CEO Catherine Gurtin said 80 per cent of Hong Kong's about 370,000 domestic helpers were women of childbearing age, many of whom came from countries that lacked education on reproductive health.
An unplanned pregnancy can often mean being too scared to either go home or tell their employers, according to Gurtin. And if they lose their jobs due to a pregnancy, they are effectively homeless.
"They'll only have two weeks to find alternative employment to be able to [legally] stay in Hong Kong … which is impossible, because they are pregnant," she said.
"If they are overstaying, they are not going to access public services, like documentation [for their children]."
Hong Kong law currently requires domestic workers to live at the home of their employers, a reality that has been unsuccessfully challenged in court.
Even after PathFinders had intervened, Gurtin said they often witnessed mothers and children fall back into crisis. To prevent that, the Bright Futures project will provide an array of services including postnatal depression support, early learning opportunities, vaccinations and mediation between workers and their families.
"The objective of this project is to ensure the child a safe and loving home, that they have access to central services and supplies … meet health and development milestones, and that their mums are empowered to have long-term plans," she added, noting some later return to their home countries with their children.