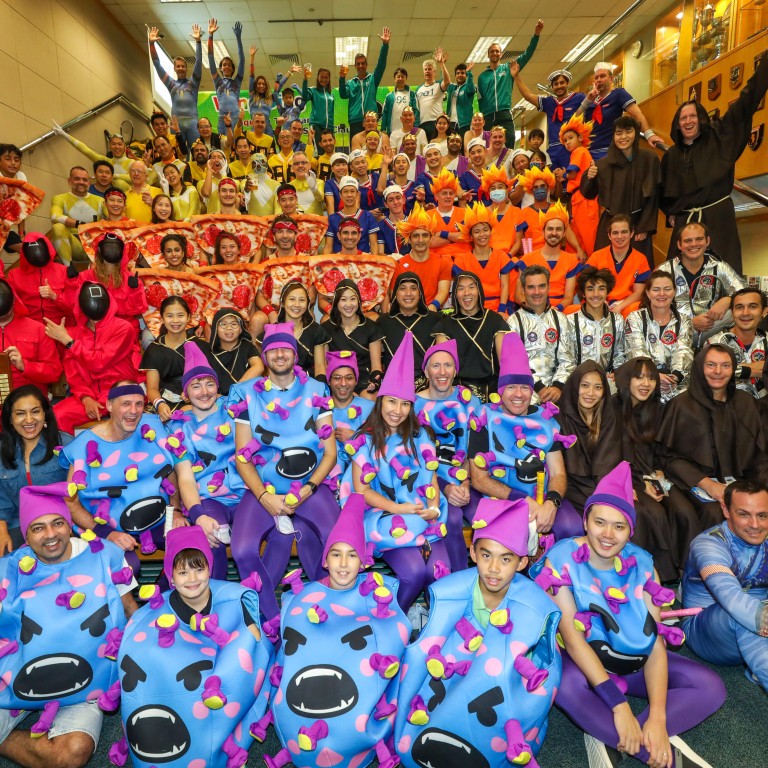 Lighthearted Hong Kong squash tournament raises serious money for Operation Santa Claus
The annual Wing Ding Charity Tournament sees players dressed as everything from pizza slices to coronavirus cells square off in a chaotic format
This year's 'madness' raised HK$398,110 for Operation Santa Claus, an annual fundraising drive co-organised by the Post and RTHK
Pizza slices, supersized coronavirus cells and Goku from Dragon Ball Z – complete with the flaming wig – were just a few of the unlikely players going head to head in a Hong Kong squash tournament earlier this month to raise money for a worthy cause.
The 2021 annual Wing Ding Charity Tournament, held on November 20 at the Hong Kong Football Club in Happy Valley, saw 13 teams comprising 169 costumed players, one of them just eight years old, swinging their rackets in support of
Operation Santa Claus
(OSC) – a yearly fundraising initiative co-organised by the
South China Morning Post
and public broadcaster RTHK since 1988.
The squash tournament brought in a total of HK$398,110 (US$51,000) from participation fees, individual fundraising efforts, a silent auction and the sale of tickets to a lucky draw.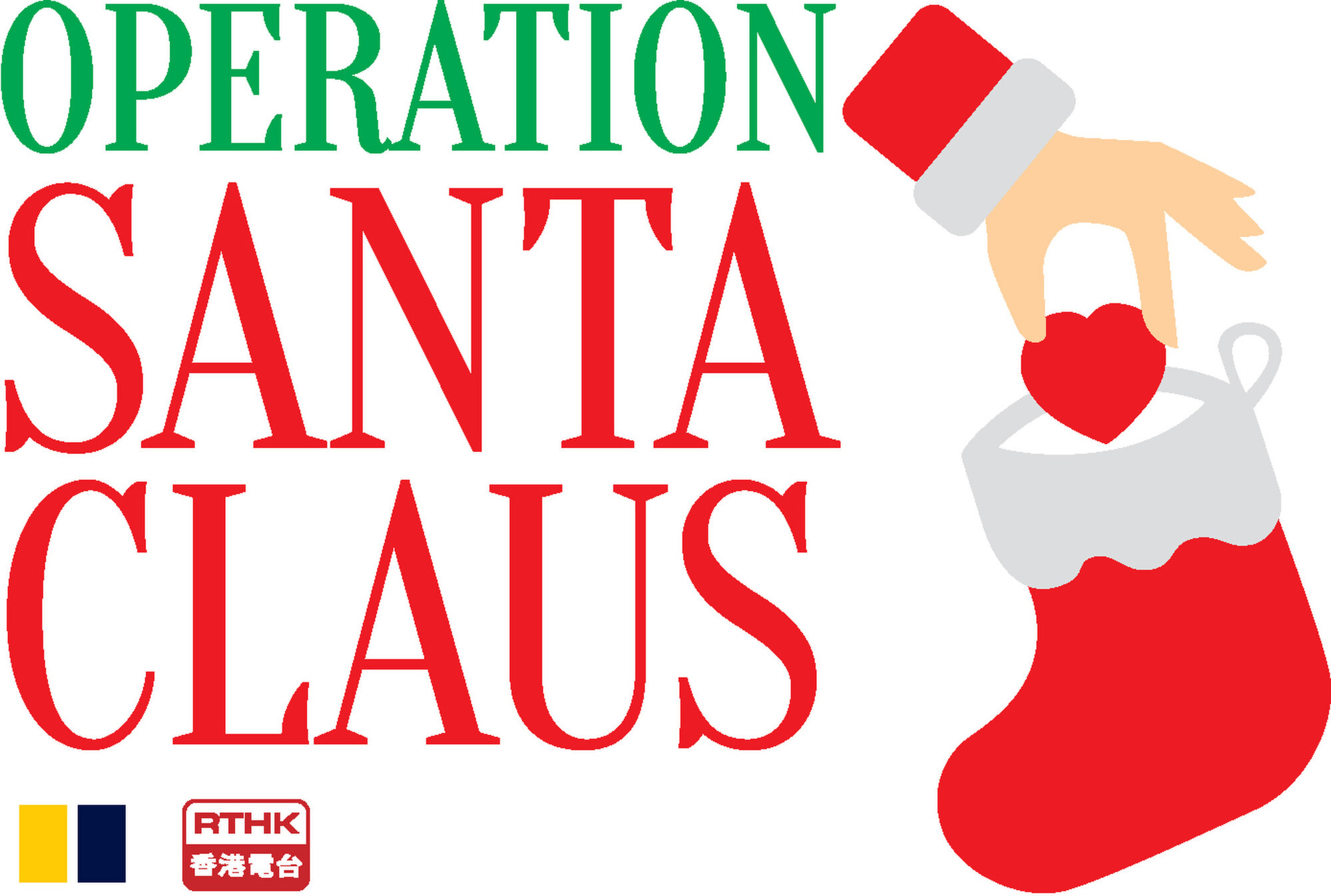 Stephen Gollop, chairman of the Wing Ding Charity Committee, attributed the success to the support of the players and the participation of seven corporate sponsors, including HKEX and the law firms Latham & Watkins and Hill Dickinson.
"Despite Covid-19 and the riots in the previous years, we kept this going. Fortunately we're back to the full madness this year, and we can keep running around like idiots," Gollop joked while kitted out in a fuchsia jumpsuit from the hit Korean drama Squid Game. "This thing doesn't breathe properly, and it's a bit too tight."
By "madness", Gollop was referring to participants' practice of dressing up in outrageous outfits and scoring as fast as possible in three-minute games of squash. Players must repeat this 13 times, dashing between seven courts.
In a bizarre twist, games can even begin without all players present. Indeed, closing the door to stall one's opponent is a common tactic, said tournament co-founder Phil Head.
Head was especially excited to be representing two teams – meaning two different goofy get-ups, a monk robe and a tight blue bodysuit resembling the characters in the 2009 blockbuster Avatar – following last year's pandemic-related costume suspension.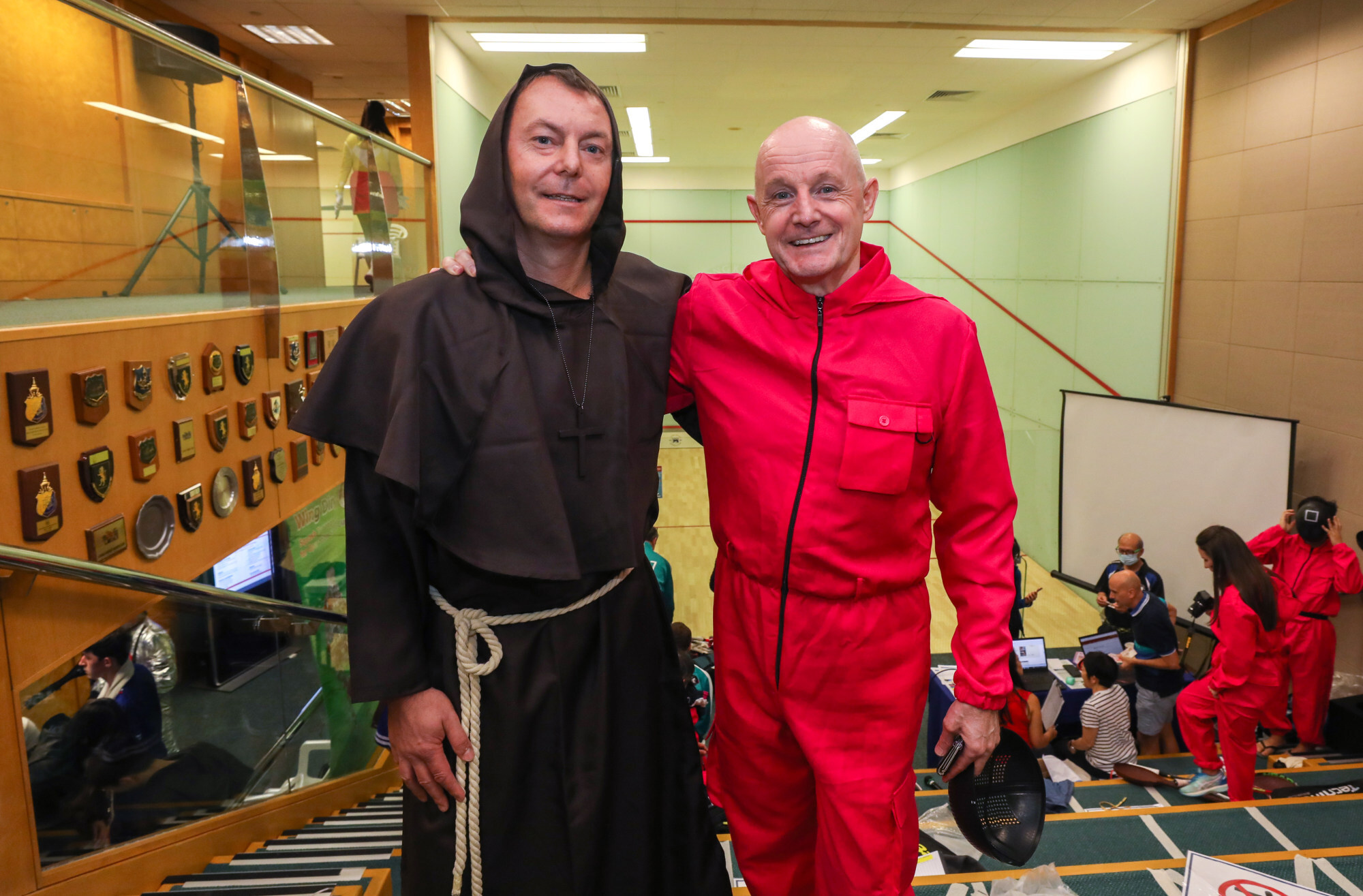 "We all play league, but the Wing Ding Charity Tournament is the only day when we do the [running team format]. In the past, we've had [participants show up as the] Pink Panther, Olaf, in togas. Last year, there was real concern that we couldn't do it. But people like to give to OSC, especially around Christmas time, and to know that they've raised HK$300,000 in a day just by playing squash," Head said.
This year, OSC is raising funds for 18 charities.
The Wing Ding Charity Tournament was founded 22 years ago in memory of the late Yuen Kam-wing, a disabled staff member at the Hong Kong Squash Centre who died in 1998. The event is open to all, and even welcomed local squash star Rebecca Chiu Wing-yin in 2013.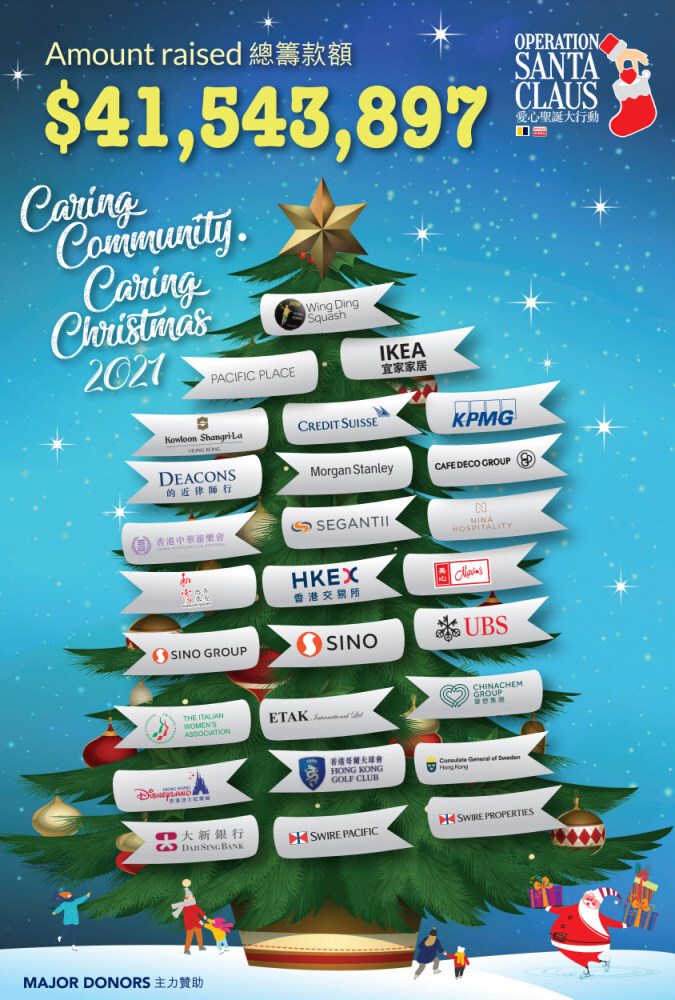 In its first few years, the tournament was played without any charity partnership, until OSC came into the picture in 2004.
Looking forward, Head hopes to include more international players, while Gollop is working towards replicating the unique charity event model elsewhere with the help of the Professional Squash Association, the sport's global governing body.
"What we're doing here is huge," Gollop said. "I don't know anywhere else in the world that has so many people [involved in an event like this]. We might just be the biggest squash charity tournament in the world."