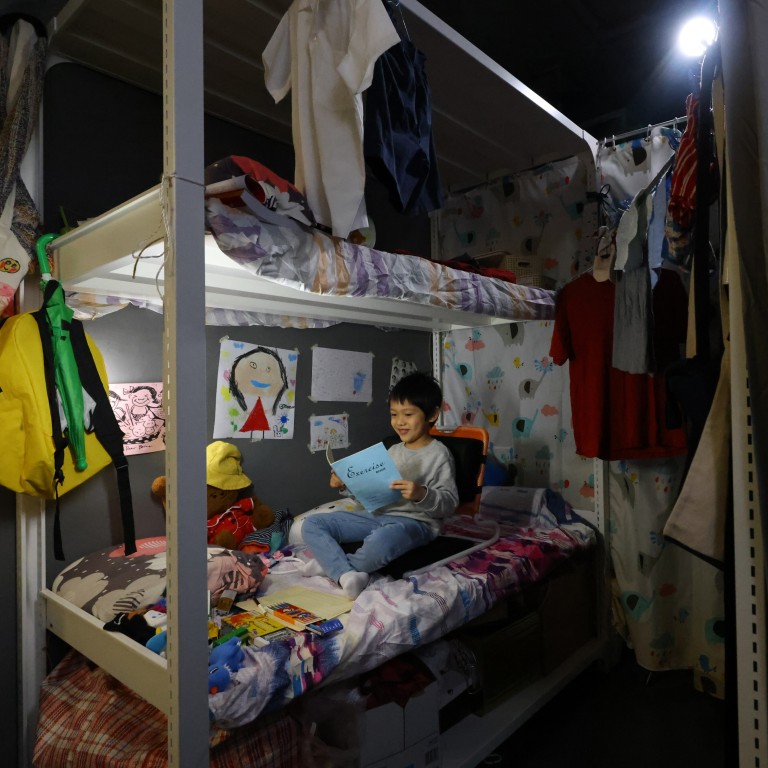 Hong Kong furniture project: drive to provide desks, chairs, equipment designed for children in subdivided flats to improve studying conditions, eye health
Set includes a table, a pair of chairs, stools, reading boards, leg rests and cushions, as well as lighting, with prototype costing HK$1,200
Joint initiative between Hongkong Land and Jockey Club Design Institute for Social Innovation of Polytechnic University will target 2,000 families in tiny homes
A Hong Kong developer is providing furniture tailor-made for children living in subdivided flats to help improve their posture and eye health when studying.
Hongkong Land partnered with the Jockey Club Design Institute for Social Innovation of Polytechnic University to issue desks, cushions, chairs and other pieces of equipment to 2,000 families living in tiny homes.
Subdivided flats are often found in rundown buildings. Many in the long queue for public housing resort to staying in these dwellings during the wait.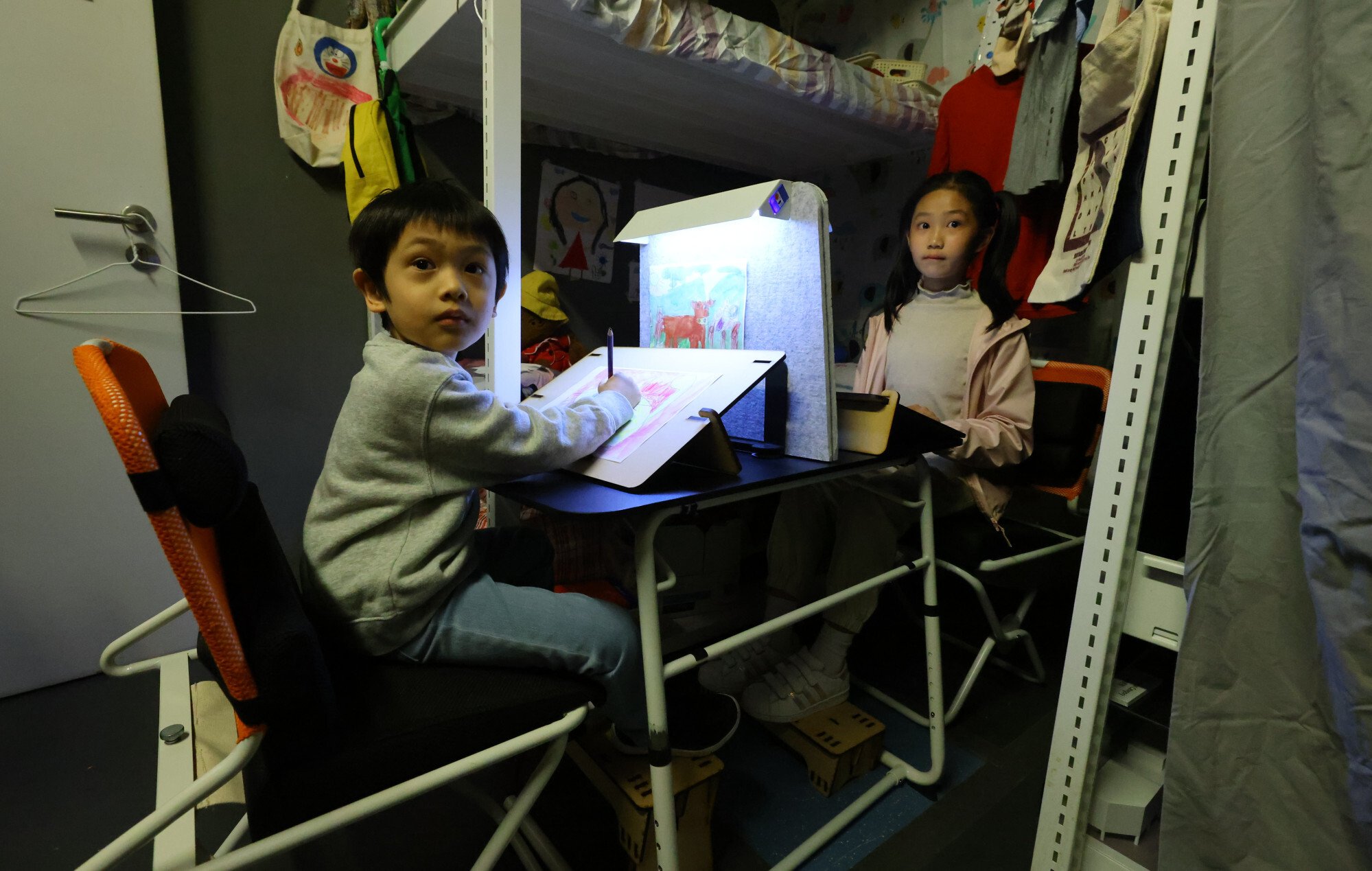 "Some children living in these cramped conditions have to hunch over [the floor or bed] to do their homework," said Natalie Wu Yuk-yee, the developer's senior manager of corporate social responsibility.
"Doing this for prolonged periods will affect their study and also cause them to develop eye and spinal problems."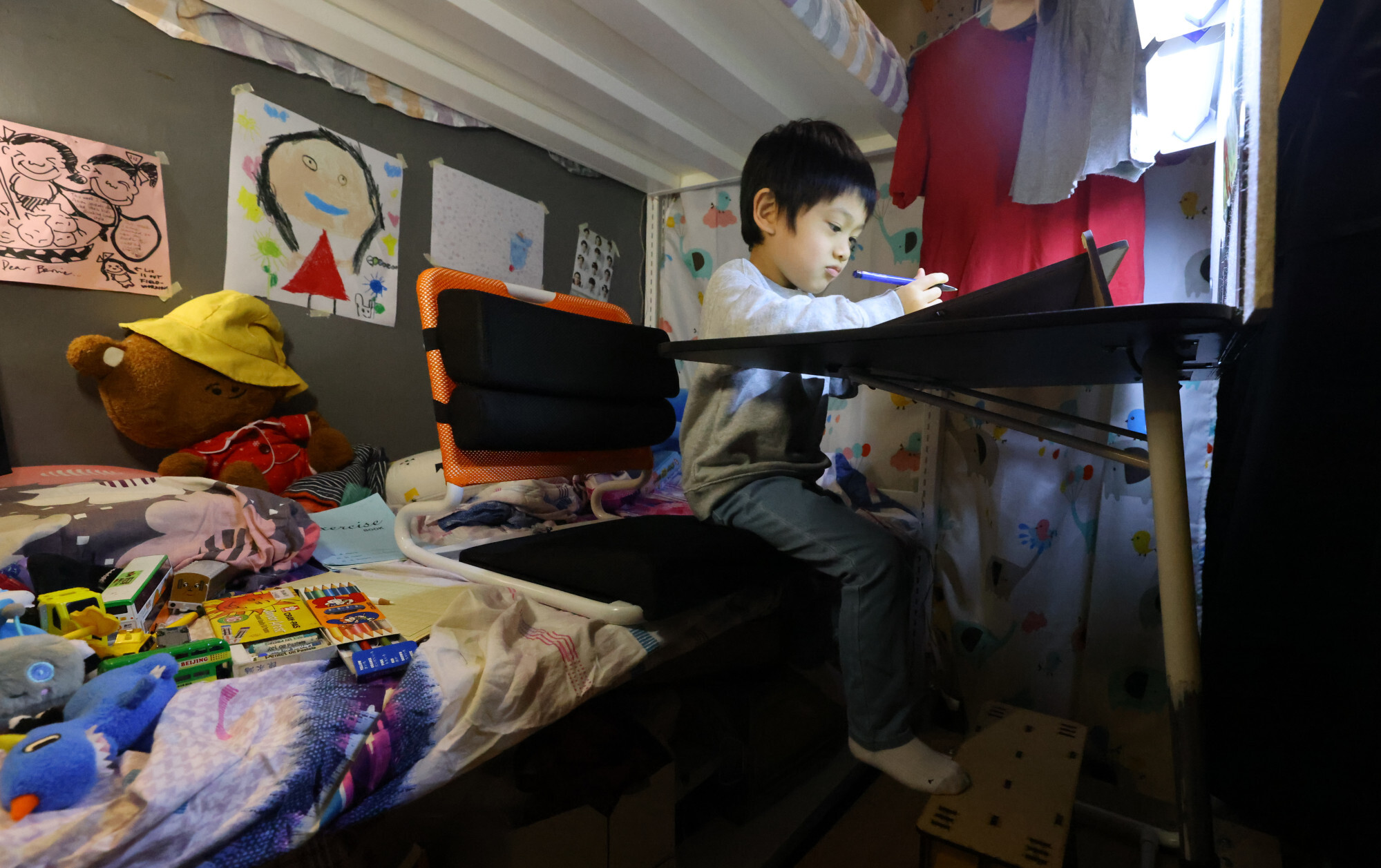 Needy families in Kowloon City, To Kwa Wan, Kwai Chung and Eastern district selected by three charities are expected to receive the furniture sets in August.
The set includes a table, a pair of chairs, stools, reading boards, leg rests and cushions, as well as lighting. The prototype costs HK$1,200 (US$153).
The team at the Institute for Social Innovation worked with the university's school of design, department of biomedical engineering and school of optometry to conduct research and design multifunctional furniture that could be easily assembled and helped improve postural and eye health.
"We incorporated evidence-based design … to make an impact on the children and their lives," said Tulio Maximo, assistant professor at PolyU's school of design. "We want to encourage behavioural change so they can be more aware of their spatial environment and as a consequence have an impact on health awareness."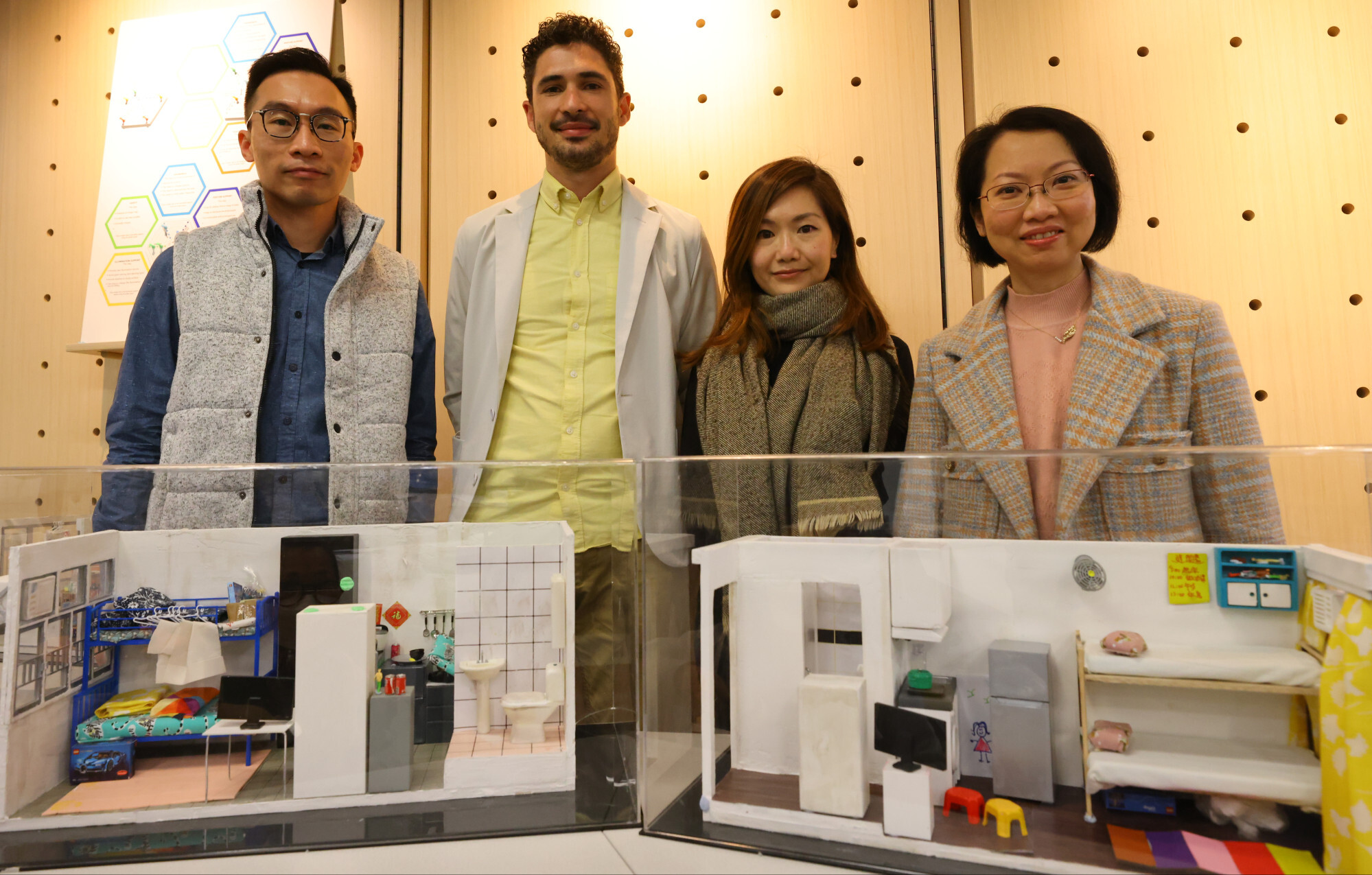 The furniture project is supported by the Home Fund initiative, which Hongkong Land launched in November 2020. It is backed by a HK$100 million (US$12.82 million) fund aimed at empowering the city's youth, supporting people encountering housing-related issues and helping low-income households to climb the social ladder.
Other initiatives supported by the fund include providing short-term accommodation for low-income families with urgent housing needs and renovation of Christian Zheng Sheng College's boarding school campus and its new rehabilitation centre catering for teenagers with drug and behavioural problems.
The one-year shelter programme, which begins next month, will provide up to three months' housing for families of two to four people in existing hostels run by the charity Caritas Hong Kong or its partners. Those facing critical situations, such as displacement in a fire accident, can stay in the shelter for free, while low-income families will need to pay 25 per cent of their household income during their stay. The initiative will provide more than 3,000 nights' stays to at least 100 people.
The privately run Christian Zheng Sheng College, located on a remote part of Lantau Island, will also benefit from a revamp of its kitchen and living areas. Construction preparatory work has already begun and the renovations are expected to be completed by the second quarter of this year.