Religion
Get more with myNEWS
A personalised news feed of stories that matter to you
Learn more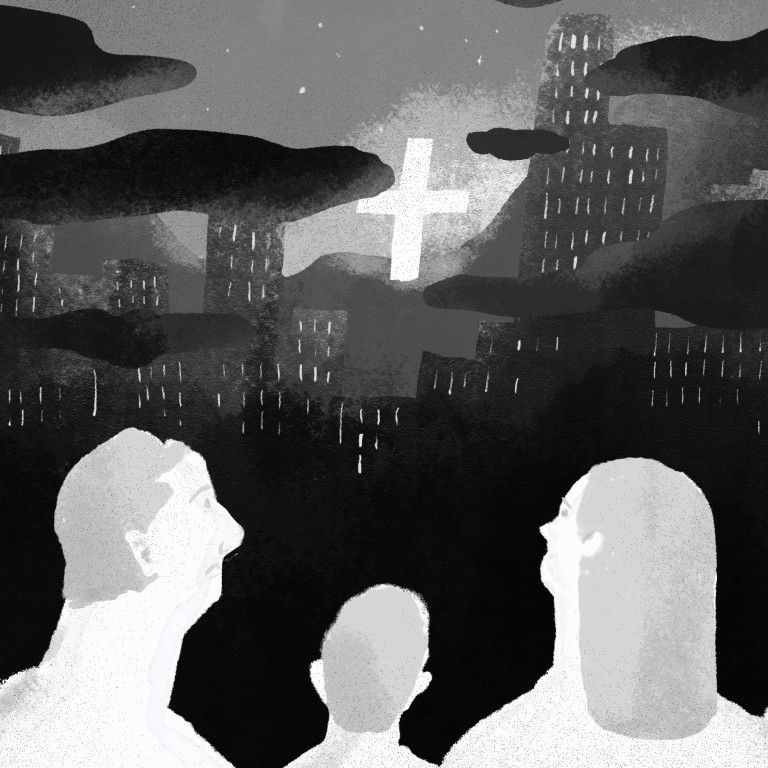 Should Hong Kong's Christian groups be worried about national security law curbs?
Pro-Beijing paper's focus on discrimination against 'Chinese religions' an ominous sign, say church men
No sign of mainland-style religious office for city, says lawmaker and Anglican priest Peter Koon
Over three days in January, the pro-Beijing Hong Kong newspaper Ta Kung Pao ran a series of full-page articles on the state of Buddhism, Taoism and Confucianism in the city.
It resurfaced a discussion over whether to amend or repeal the colonial-era Chinese Temples Ordinance, saying the law discriminated against traditional "Chinese religions".
Under the 94-year-old law, all Chinese temples must register with the government. A committee headed by the secretary for home affairs can order a temple to surrender its assets and shut down if wrongdoing is discovered. There is no such law governing other religious institutions.
The newspaper repeated an old complaint that the British colonial authorities had favoured the Protestants and Catholics, allowing them to expand, build churches and schools, and extend their influence in the city.
Daniel Cheung*, a theologian at a Hong Kong seminary, recalled feeling disturbed when he read the reports.
"On the surface, the newspaper seemed to be calling for fairer treatment for other religions, but it was actually making a case to impose restrictions on Christianity," said the former Protestant church leader.
He was particularly disturbed by the newspaper's proposal for a new government department in Hong Kong to manage religious affairs.
He said the tone in the Ta Kung Pao series smacked of The Blue Book of Religions in Guangdong-Hong Kong-Macao Greater Bay Area which appeared last June and referred to Catholicism and Protestantism in Hong Kong as "foreign religions" which upheld "Western values".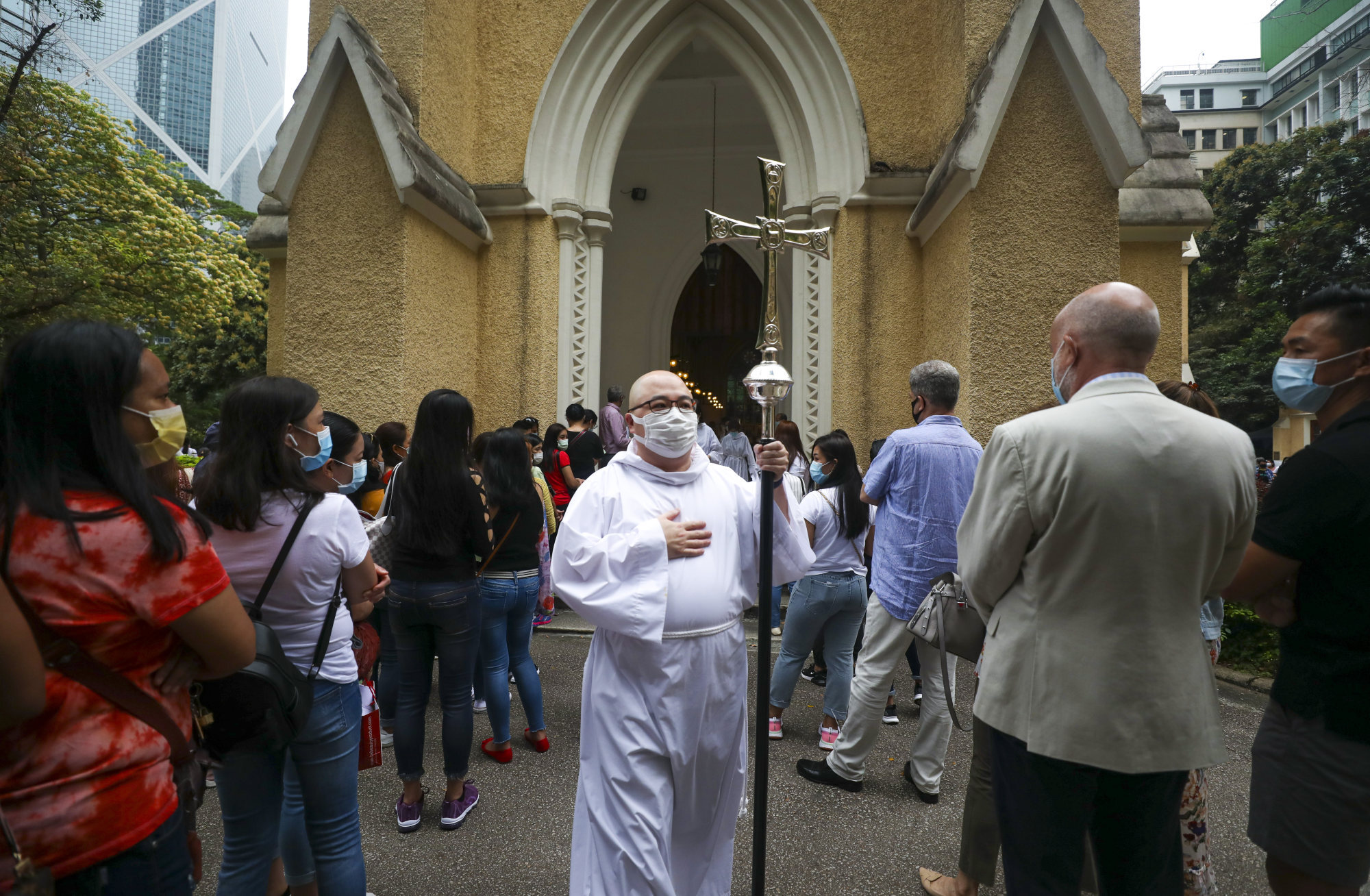 Released by a research institute of Guangzhou-based Jinan University, an institution managed by the Chinese Communist Party's United Front Work Department, the policy document noted that church members and students of church-run schools in Hong Kong had actively taken part in the Occupy protests of 2014 and the months of social unrest in 2019.
It also charged that some in the religious sector had colluded with foreign NGOs under the cover of religion.
Cheung said that during the pro-democracy Occupy protests, which shut down parts of the city for 79 days, he feared that there would be consequences for the high-profile participation of Christians and churches. Now he was worried that those fears might come to pass.
The Ta Kung Pao series, following Beijing's imposition of the national security law on Hong Kong in 2020, left him concerned that Christian churches might have to pay for the actions of Christian activists and supporters during the protests.
He pointed out that under the law, "social organisations" should be managed and monitored, along with schools and the media. Although the law did not define the groups, "social organisations" always included religious groups in mainland China.
He also suspected that mainland authorities might have been sending a signal to the next government when pro-establishment businessman Checkley Sin Kwok-lam proposed in February establishing a "religion registry" to prevent "lawbreakers from using religion as a disguise for illegal activities" in his platform for the chief executive election. Sin eventually gave up his election bid.
Cheung was not alone in being concerned. Professor Chan Shun-hing, a religious scholar at Baptist University, also expressed fears that the Chinese Temples Ordinance was being used as an excuse to criticise and warn Christian churches.
He felt the discussions were a prelude to drawing up a new law and creating a regulatory body to oversee religion, a prediction he based on the current social situation.
However, other Christian leaders and scholars interviewed by the Post thought it unlikely that the Hong Kong government would target churches, not least because freedom of religion was enshrined in the Basic Law, the city's mini-constitution.
Responding to queries from the Post, the Home Affairs Bureau said that under the overarching principle of respecting religious freedom, the government had refrained from interfering in the management and operations of religious bodies as far as practicable.
The government also had no intention to set up a dedicated organisation to regulate the management and operations of local religious bodies, it added.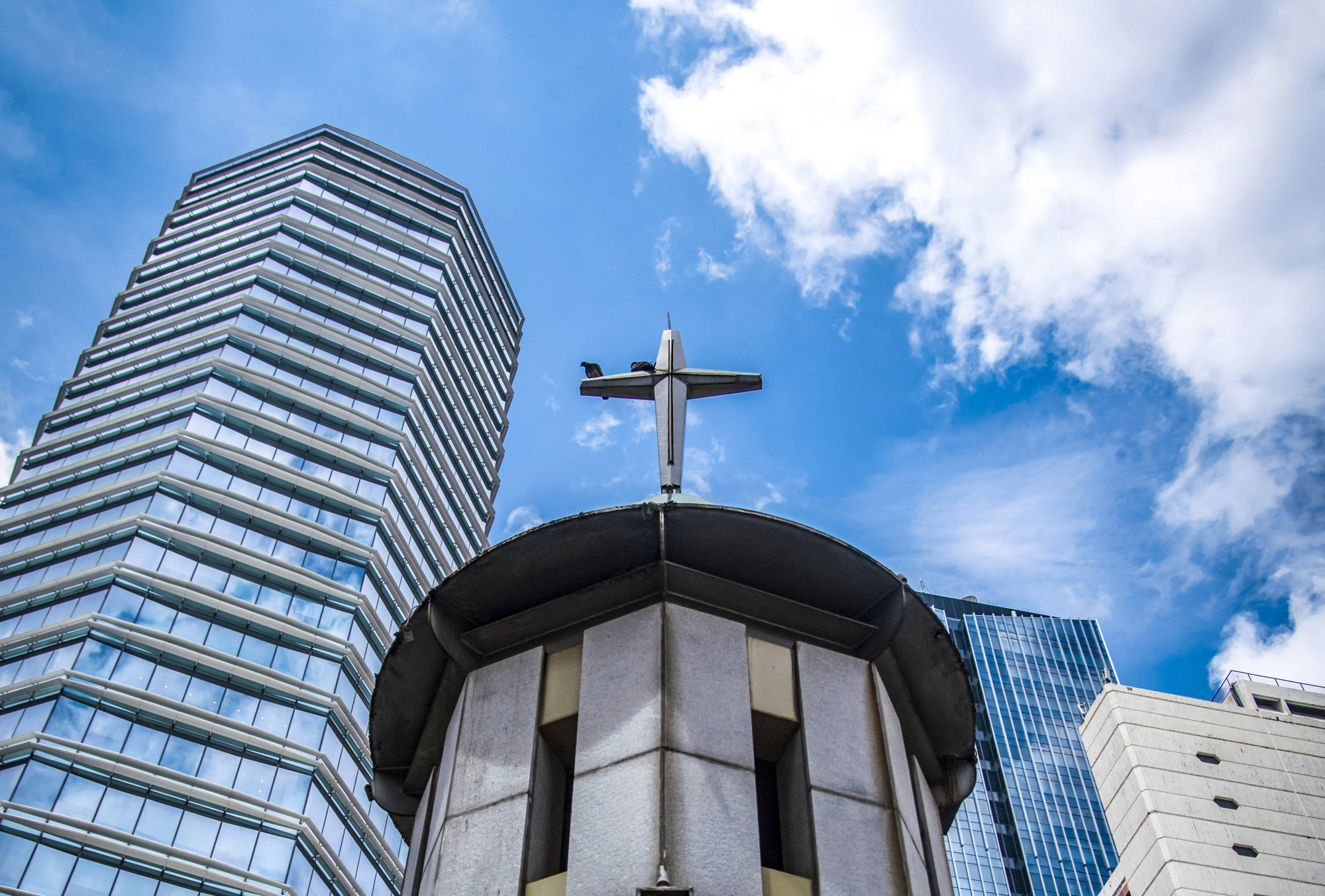 Churches start taking precautions
While Cheung and Chan were regarded by some as being too pessimistic, others felt there were reasons to worry, not least because of the prominent role played by some Christian groups and individuals during the Occupy protests of 2014.
Among the young movement leaders, Joshua Wong Chi-fung was a Christian, while Alex Chow Yong-kong attended a Christian middle school. Three other Occupy leaders were also Christians: legal scholar and activist Benny Tai Yiu-ting, who attended the Evangelical Free Church of China; Reverend Chu Yiu-ming, who was from the Chai Wan Baptist Church; and Chan Kin-man, who was baptised.
Major churches were careful to avoid being drawn into the anti-government protests of 2019, but clerics and members of many churches took part. Some were seen mediating between masked radicals and police officers at the protest front lines, while some churches opened their premises to offer demonstrators respite.
Protestant clergyman Derrick Tsang*, 59, said he did not think Hong Kong needed a new religious authority, but felt it might well come about as the space for religious freedom was already shrinking.
He recalled that a senior pastor from another organisation declined his invitation to preach at his church in eastern Kowloon when he realised the sermon would be broadcast live online.
"It's not at all surprising that what has been happening on the mainland will happen in Hong Kong too," he said.
Another Protestant pastor, Matthew Ho, said his church in Sha Tin had taken several precautions since the national security law came into force, including reminding visiting preachers to avoid politics, and taking care with material posted online.
Asked about these concerns, newly elected lawmaker and Anglican priest Reverend Canon Peter Koon Ho-ming said the church men were "overthinking" unnecessarily.
The former provincial secretary general of the Hong Kong Anglican Church and the first clergyman to become a lawmaker since the city returned to China in 1997, Koon said he had never heard anything from the government about establishing a religious office and did not believe it would happen.
"Religions are not something necessary to touch, and the government will not be that stupid," he said. "Actually, there are so many things the Hong Kong and central governments need to do, who has the time to care about them?"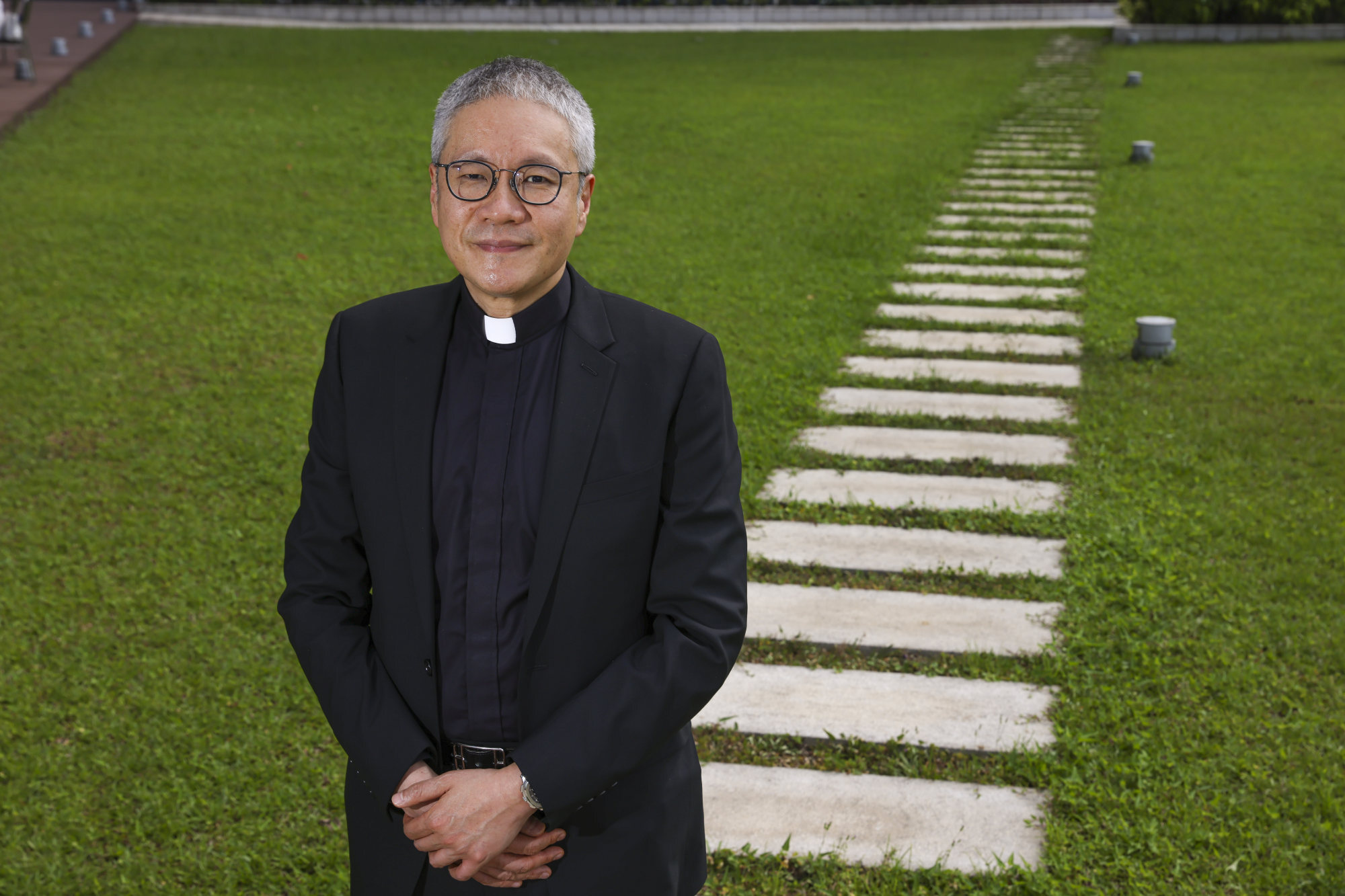 But he added the caveat that churches had to ensure they were "not making trouble", a reference to the involvement of Christians in the protests of 2014 and 2019.
"Everyone should be clear that the protection of religious freedom is clearly written in the Basic Law. People should not scare themselves," he added.
However, Ta Kung Pao's focus on the Chinese Temples Ordinance and the suggestion that the law was unfair to "Chinese religions" was not the first time these issues were raised.
The government itself proposed to amend the "outdated" provisions in the ordinance as early as 2001. In 2015, it initiated a consultation for a review. The consultation ended, but the review remained ongoing.
Koon found himself in a controversial situation in 2017, when he supported Carrie Lam Cheng Yuet-ngor's proposal for a religious affairs unit in her political platform, when she ran for chief executive that year.
Her proposal, a response to suggestions by Taoist and Confucian groups, drew an immediate negative response from churches. The Catholic diocese expressed its "resolute opposition", saying existing interactive mechanisms between the government and all religions were effective and no such unit was needed.
Lam, who is Catholic, backtracked and apologised, saying her idea was intended to help, not restrict, religious activities.
John Lee Ka-chiu, Hong Kong's former No 2 official and the sole candidate in the chief executive election, was educated at a Catholic school run by Jesuits. He revealed he was a Catholic in response to a question from the Post on May 3, a day after he met representatives from the religious sector to garner their views. A source told the Post that during the meeting the proposal to assign an official for religious affairs was raised again by attendees, with no specific remarks from Lee.
Koon told the Post that Lee did not discuss the issue of a religious affairs department with him in drawing up his political platform.
Reverend Lo Lung-kwong, former president of the Methodist Church, did not think that a religious department with functions similar to the mainland's State Administration for Religious Affairs was likely in the foreseeable future.
Churches were not a government priority and besides, most behaved well, said the former secretary general of the Hong Kong Christian Council whose members include the Anglican, Methodist and Lutheran churches.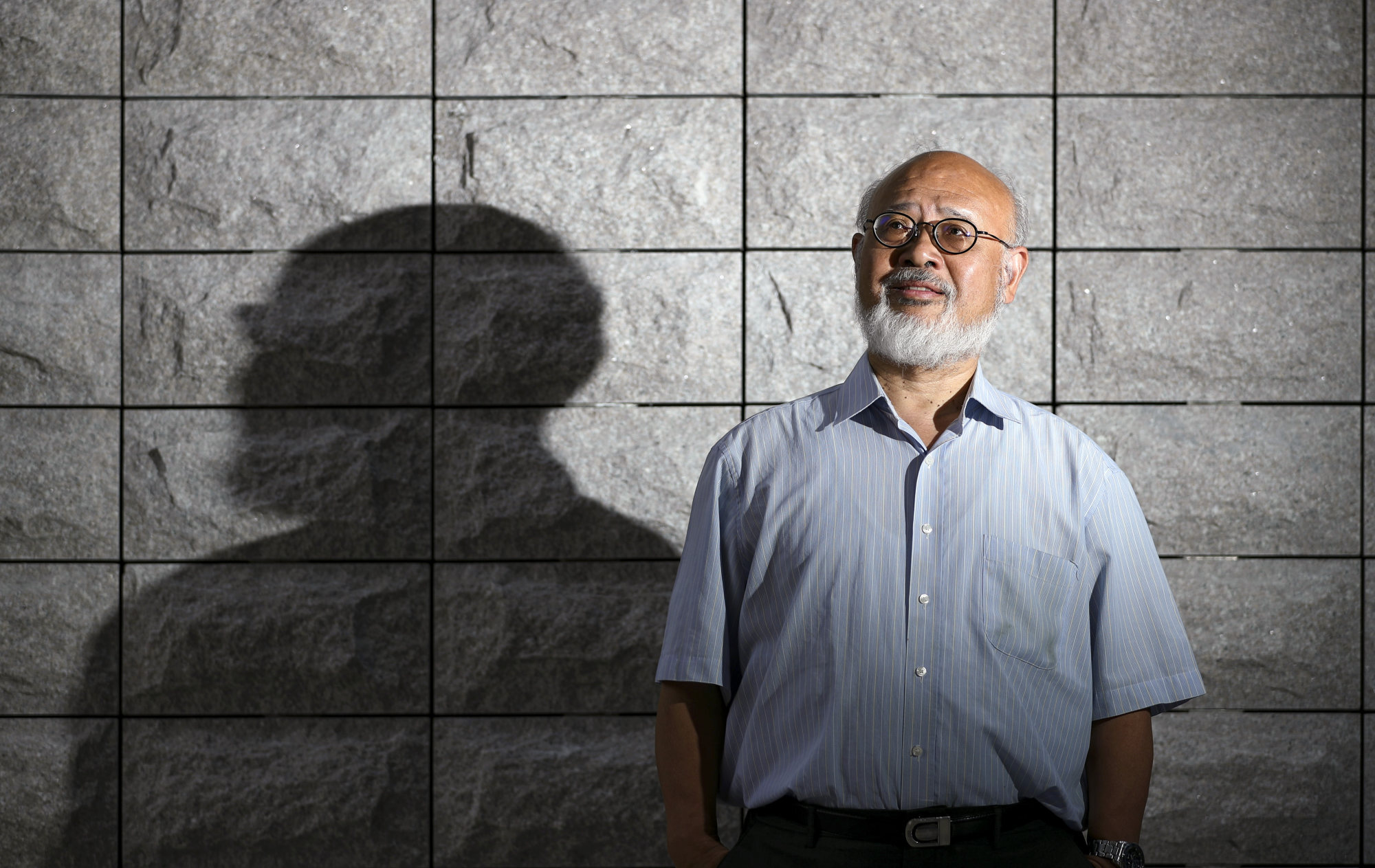 But the church leader, who was in contact with Beijing officials until 2019, said his assessment was good only for the next 10 years and he could not tell what might happen beyond that.
Asked for its views, the Catholic diocese said through a spokesman that it had nothing to add to its opposition in 2017 to Lam's proposal for a religious affairs unit.
New push for 'non-religious' schools?
Even without a new regulatory body for religions, some church leaders said they expected escalating challenges, including scrutiny of their finances and how they ran their schools.
A Protestant pastor told the Post that more than 10 branch churches in his denomination had passed motions in recent years to separate their registrations under the Companies Ordinance from their headquarters.
He said: "This is to reduce the legal risks under the current social situation."
Cheung from the seminary said the income of churches would be hit hard if the government revoked the tax-exempt status of donations they received.
A significant amendment in the tax guide last September made it clear that any group involved in activities detrimental to national security would not be recognised as a charitable organisation.
He also expected authorities to look more closely at church-run schools.
He recalled that at the height of the unrest in Hong Kong in November 2019, People.cn, a website supporting the Communist Party organ People's Daily, ran a particularly "harsh" commentary attacking the city's church-run schools.
It said these schools made up more than half of the city's primary and secondary schools and "a considerable portion" had been brainwashing children with secession ideas and hatred towards the country.
He said the recent discussion in Ta Kung Pao echoed those views in an attempt to portray Christianity as being allowed to control an unfair share of the education sector because of favouritism by the colonial government.
The freedom of the churches to provide religious education in their schools is protected by the Basic Law. In January, they were surprised when the Education Bureau added an item to its School Administration Guide, saying schools should not compel students to receive religious education or take part in religious activities, and parents could apply to have their children exempted.
The head of religious education at a Catholic primary school said: "The rule is strange. Our [religious] classes have been existing all this time. Why suddenly tell pupils they don't need to attend any more?"
The added item also prompted the diocese to issue a notice last week to all Catholic schools reminding them to reiterate their educational beliefs and handle students' preferences with an open attitude.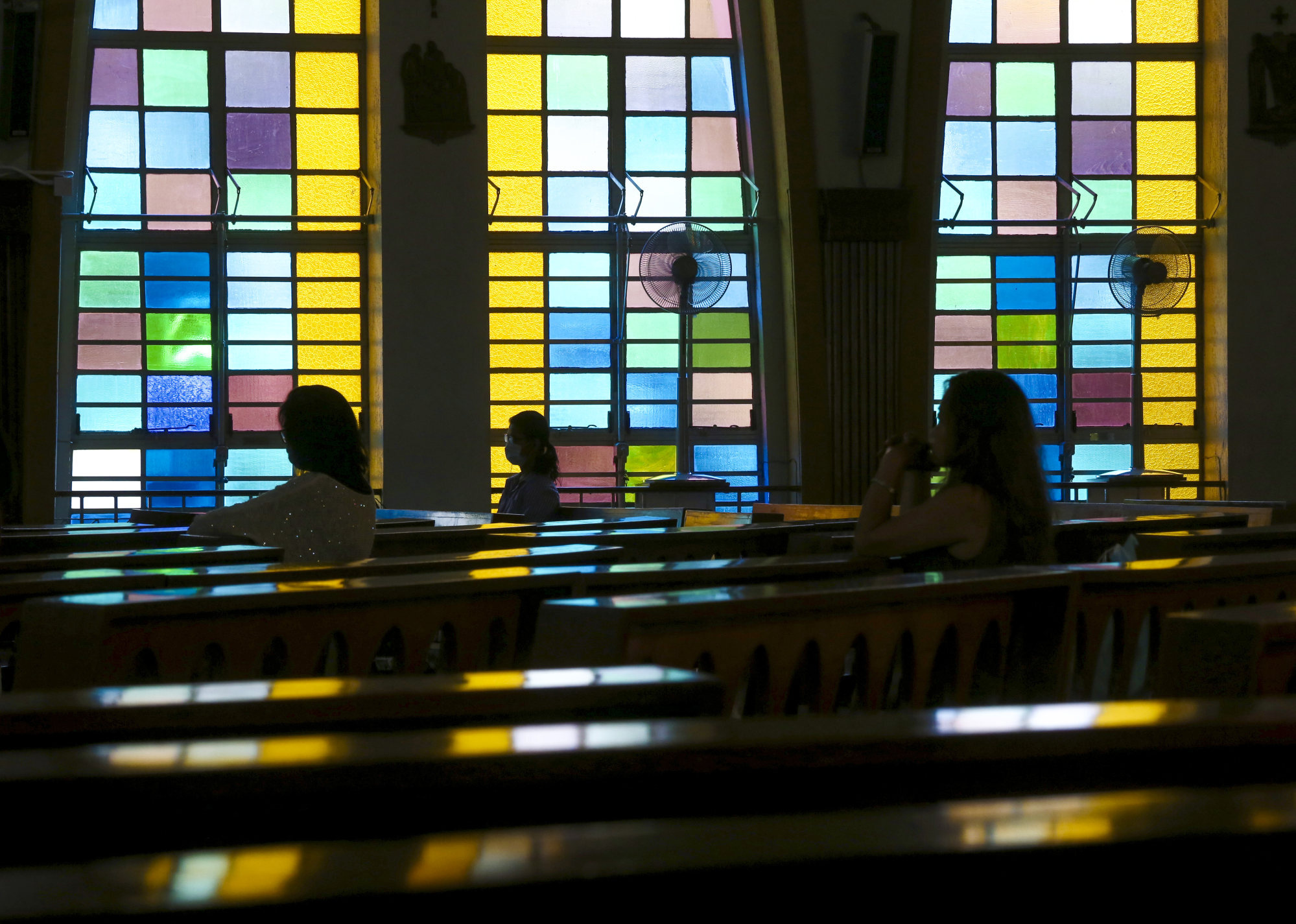 A pastor serving at a Protestant-run primary school said the matter was discussed at a recent staff meeting.
"Respecting people's choices is evidently just an excuse," he said. "They are actually paving the way to turn schools non-religious."
Both believed authorities were trying to close the gap between the systems in the city and on the mainland, where there was no religious education.
Lawmaker-priest Koon, whose Anglican church ran about 130 schools in the city, did not believe the government was out to separate religion and schools, and pointed out that there were government-friendly religions also running schools with religious activities.
But Cheung, not convinced, said: "The Communist Party values education most. They won't allow other big ideologies to work within education, so they do mind Christian schools."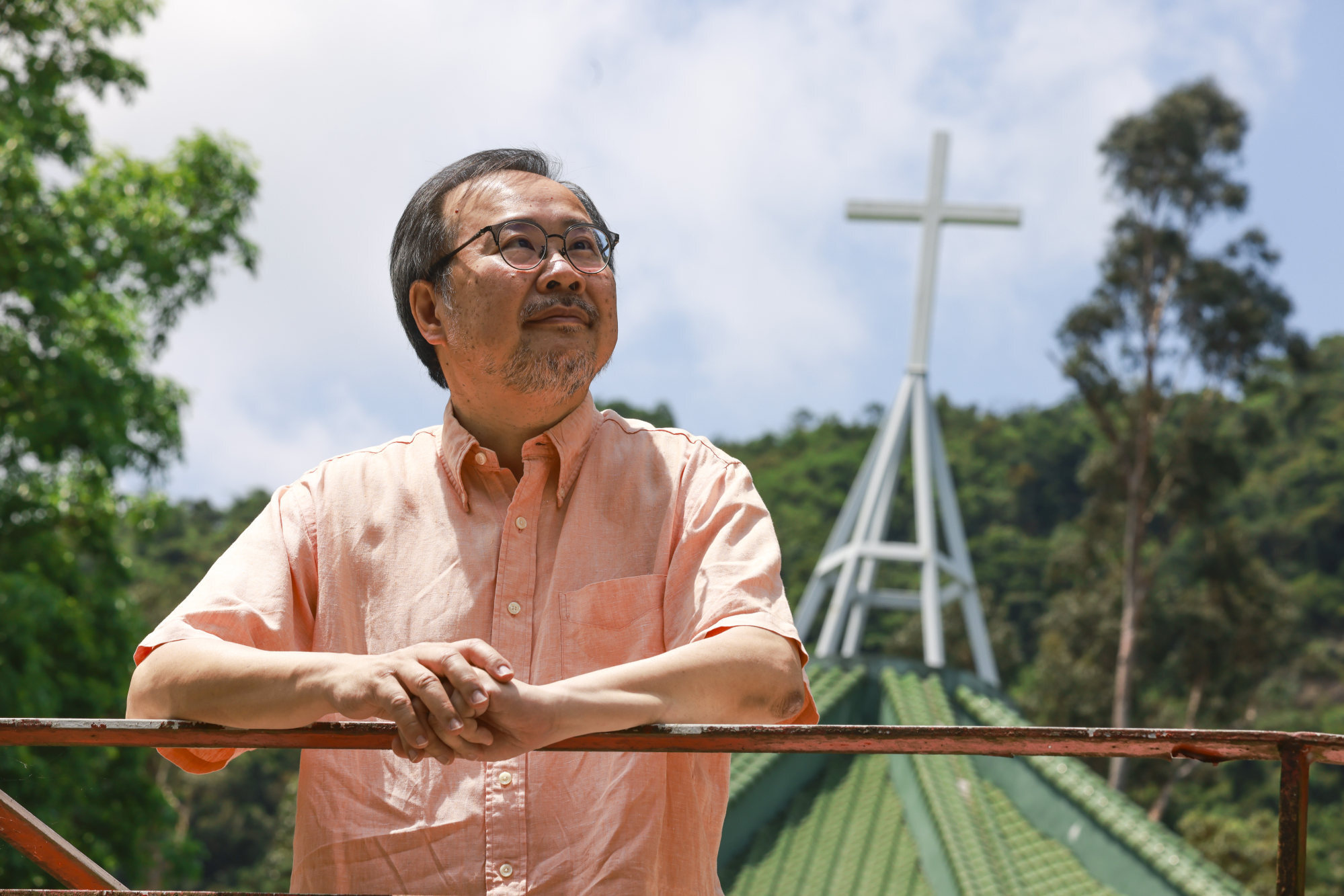 Associate professor Kung Lap-yan, of the Divinity School of Chung Chi College at Chinese University, said that in the current political atmosphere, religions could not be immune to more regulations, just like other sectors.
"How they will restrict you will depend on whether the national security law functions well and leads organisations to monitor themselves," he said.
*Names changed at the interviewees' request.