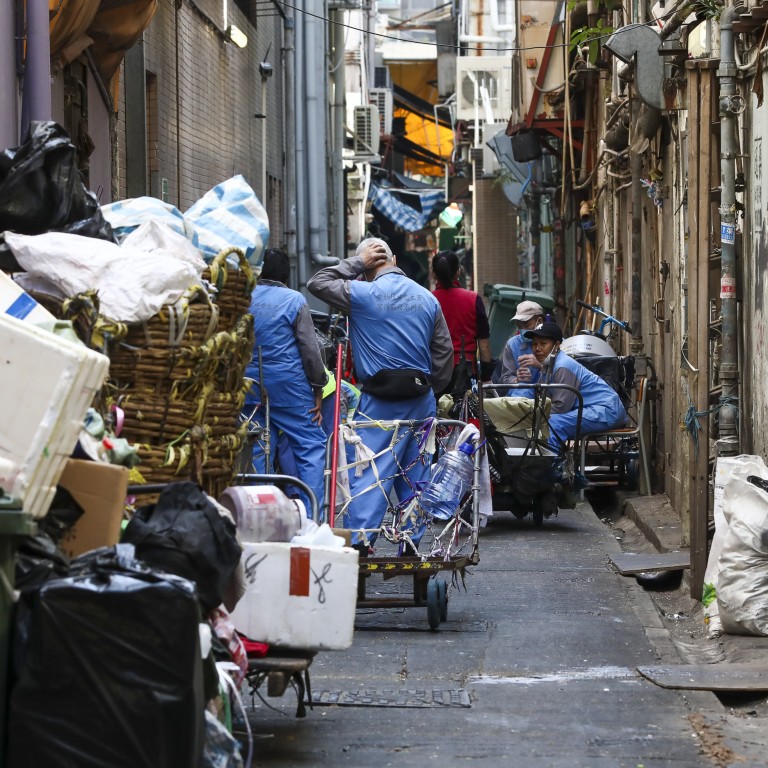 Almost 40 per cent of Hong Kong's outsourced government workers unaware of labour rights, survey finds
One in five workers did not know they should be paid on statutory holidays while 39 per cent had no idea they could receive a lump sum at the end of their contracts
Federation of Trade Unions urges government to enhance awareness of labour rights among such employees
Two in five Hong Kong government workers under outsourced service contracts are unaware of rights such as an end-of-service gratuity and extra pay during typhoons, a survey by a pro-Beijing union has found.
The Hong Kong Federation of Trade Unions on Saturday urged the government to enhance awareness of labour rights among such employees, following its survey conducted last month involving 381 respondents mainly from the Housing Department and the Leisure and Cultural Services Department.
It found that 39 per cent of them were not aware of their rights to receive a sum at the end of their contracts – worth 6 per cent of their annual salary – and nearly one in five said the agreements they signed did not specify the clause.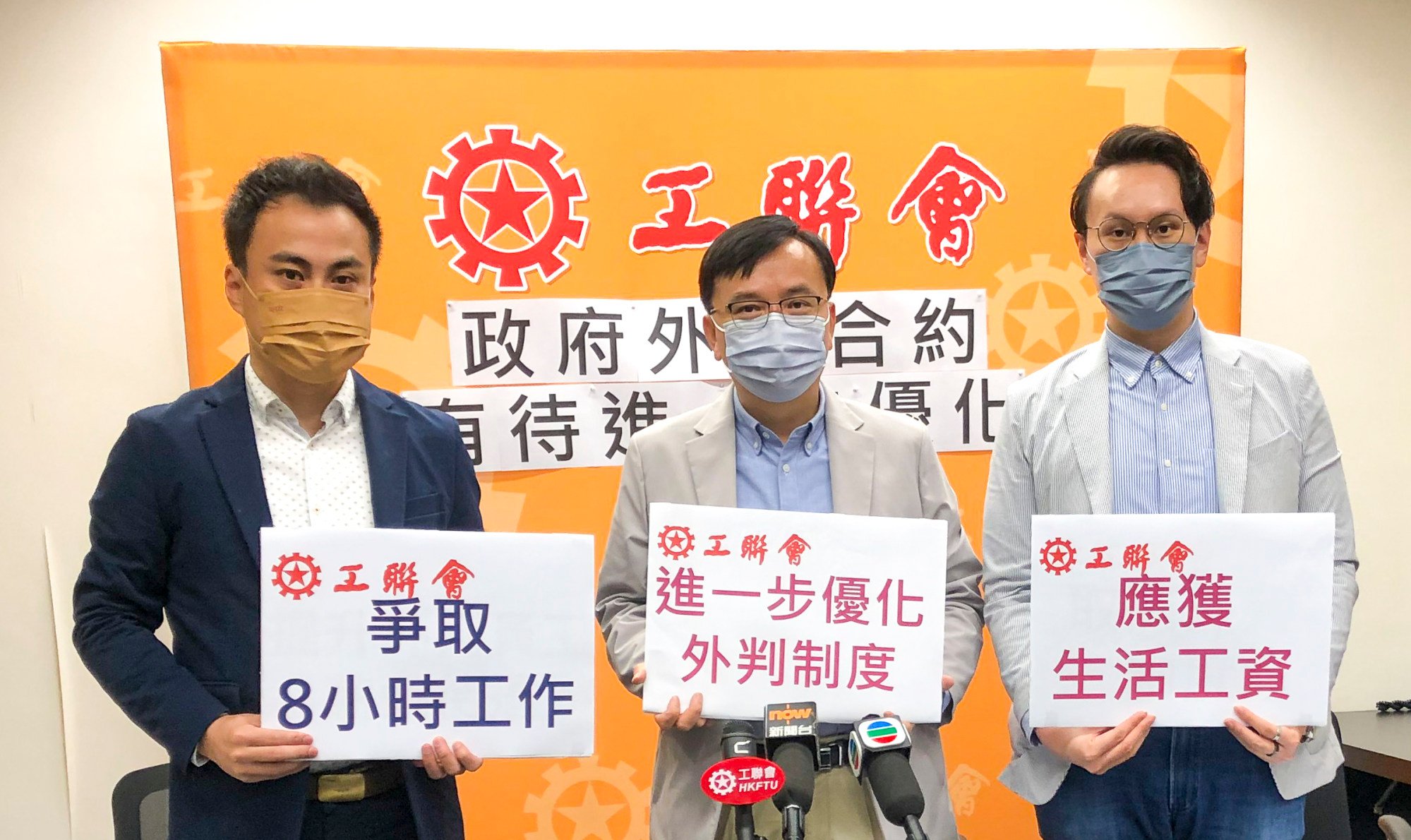 Another 40 per cent said they did not know they could receive 50 per cent extra in salary if they worked when a No 8 typhoon signal or more was in force, while 20 per cent were unaware they should be paid on statutory holidays.
"The ignorance could be due to their lack of education. The government should do more to promote this," federation chairman Wong Kwok said. He also suggested the authorities enhance inspections to prevent workers from being exploited.
The end-of-service gratuity and extra pay during typhoons are rights enjoyed by government outsourced workers since April 2019.
The survey also revealed only around 40 per cent of respondents who worked for the same company for four to five years had more than seven days of paid holidays. Under the Employment Ordinance, this right should be granted to employees who have worked for a company for three years or more.
Kwok expressed concerns that contractors might avoid granting more paid holidays by resetting to zero the number of years worked by staff during contract renewals.
"We believe employees working in the same position for a longer period of time should get more paid holidays, but we think the best solution to this loophole is for the government to hire them through long-term contracts," he said.