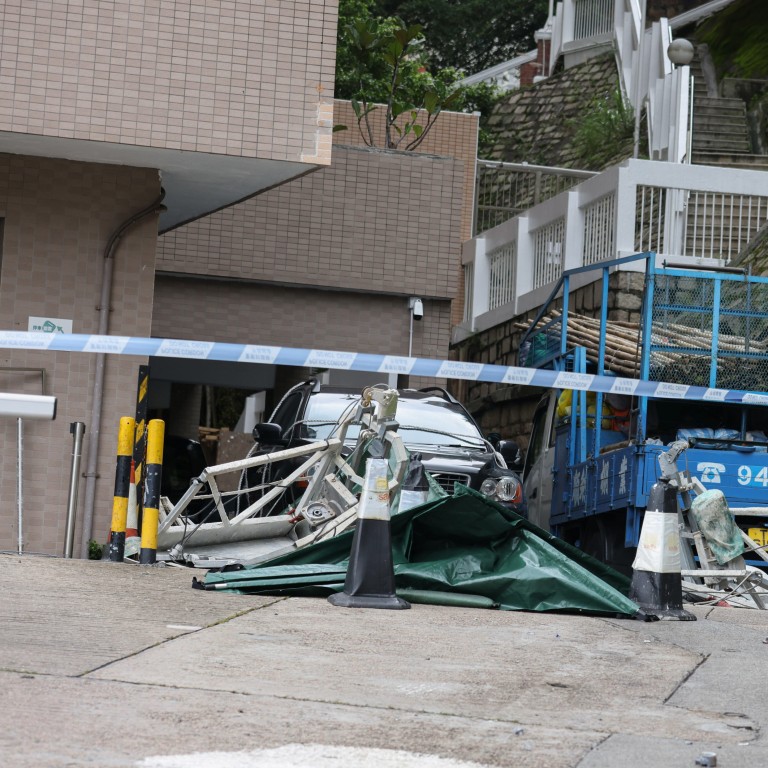 2 workers on gondola plunge about 20 floors to their deaths at Hong Kong residential block
The gondola, which had broken into at least two pieces, was found near the pair, who had been working at Realty Gardens on Conduit Road
Two men were certified dead at the scene, with police treating the case as an industrial accident
Two workers have plunged about 20 floors to their deaths while working on a gondola at a high-rise residential block in Hong Kong's upscale Mid-Levels neighbourhood.
The gondola, which had broken into at least two pieces, was found near the pair, who had been working at Realty Gardens on Conduit Road. The accident happened shortly before 11.30am on Monday at the 23-storey London Court block.
"An initial investigation showed the two workers fell about 20 floors in the incident. The two were certified dead at the scene," a police spokesman said.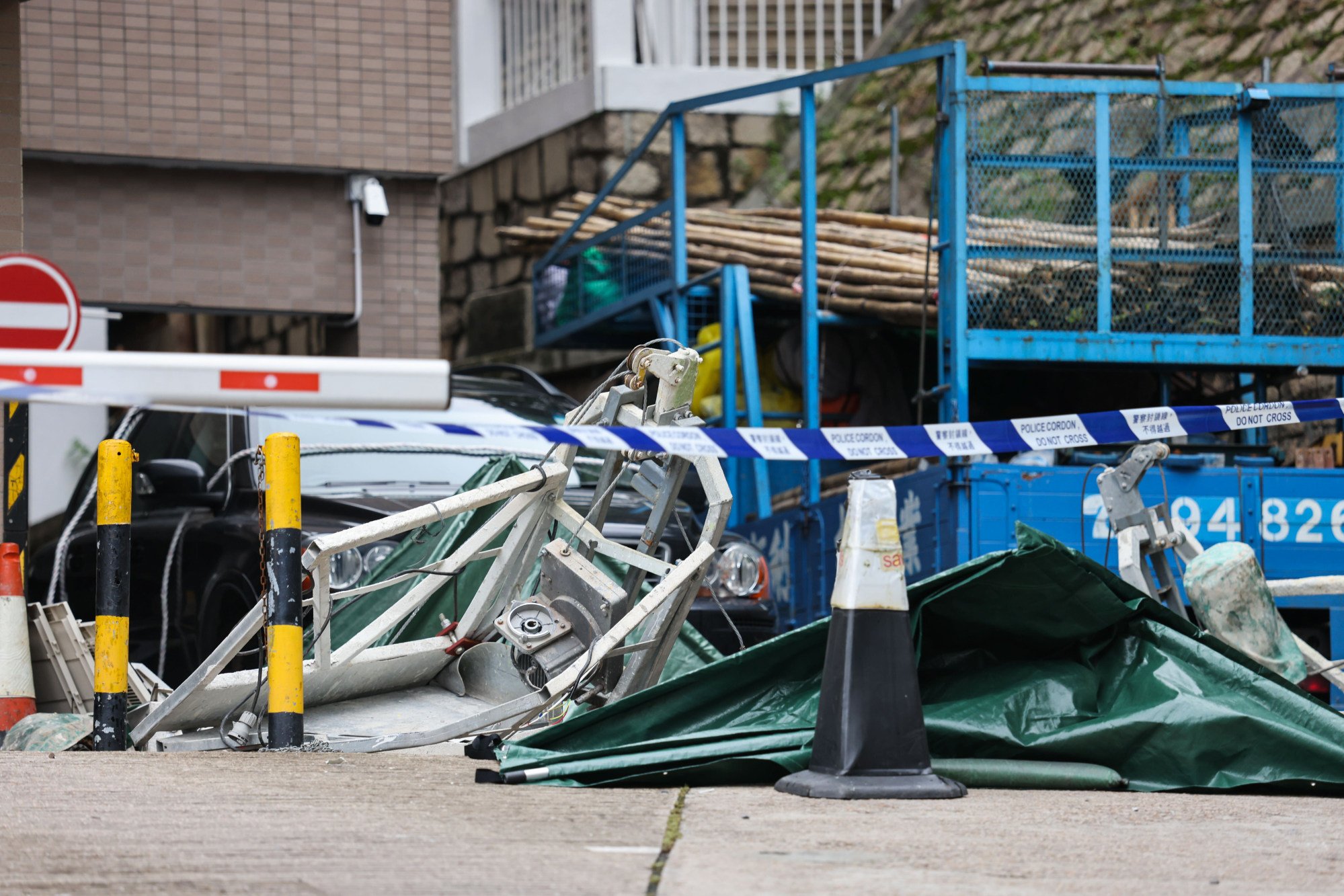 The spokesman added that the two workers were men. At the time of the incident, they were in the gondola, which had been positioned near the rooftop of the block, built in 1971.
"An initial investigation suggested that the gondola carrying the two workers plunged when its cable snapped," he said.
The spokesman said officers were investigating the accident, adding that the Labour Department had been informed.
The department said it had sent staff to the scene and was conducting an investigation into the cause of the accident. Police are treating the case as an industrial accident.
The area has been cordoned off as officers and department staff carry out their investigations.
Siu Sin-man, chief executive of the Association for the Rights of Industrial Accident Victims, described the fall as an "avoidable tragedy".
She said she was told the two men aged 52 and 56 were examining and testing the gondola for mechanical or electrical issues at the time of the incident.
Siu noted that a suspended working platform could not be used unless it had been thoroughly inspected, adding that the checks could have been conducted about a metre above ground level instead of at such an elevated height.
"Carrying out such an inspection near the ground level could prevent workers from being seriously injured if they fall," she said.
Siu also asked if a safety belt and an independent lifeline were provided to the workers.
She urged the Labour Department to conduct a thorough inspection, explain the cause of the incident to the victims' families and the public, and prosecute those who broke the law.