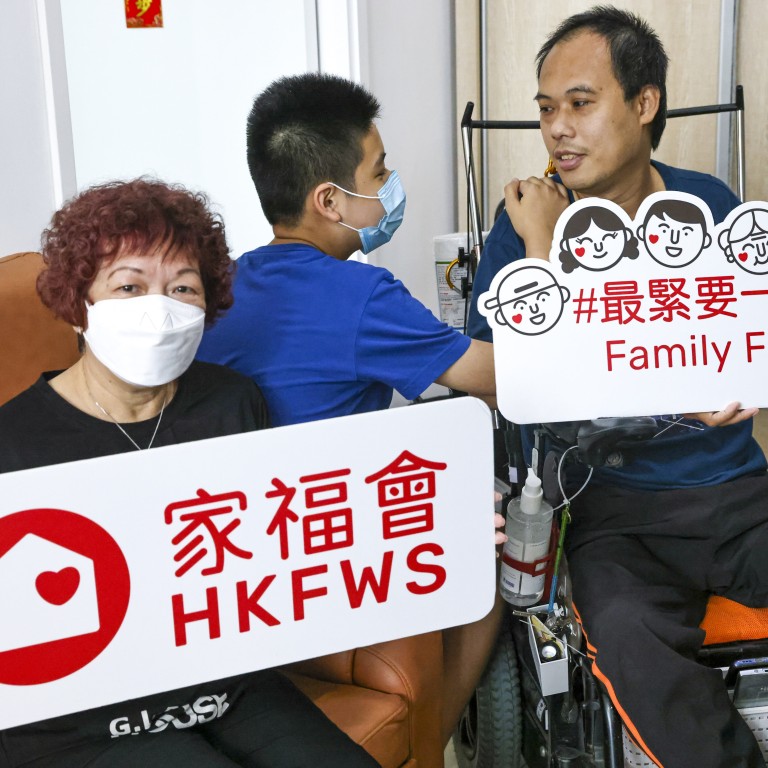 Wheelchair-friendly places and foster homes: father's love conquers life of hard knocks for this Hong Kong family
Father of two Chris Cheng, 44, has muscular dystrophy and has to call on foster care to raise his sons, but still tries his best to remain a key part of their lives
There are 954 foster families in Hong Kong, with an NGO saying demand for such services is 'significant'
The Cheng family has had some hard knocks. Chris Cheng Wai-yiu, 44, who has two sons, suffers from muscular dystrophy and will use a wheelchair for life. His wife died of leukaemia when his older son, Matthew, was in kindergarten.
"When my sons were younger, I could still take care of them, since I could still stand temporarily and do various sorts of things," Cheng said of his boys, now aged 10 and 11.
"However, now I am in a wheelchair, so I often cannot attend to their needs immediately. If they spill something, I cannot clean it. And I cannot bring them to places with stairs."
Muscular dystrophy is a genetic condition that causes progressive weakness and loss of muscle mass in a person over time. As his disease became more severe, Cheng decided to put his sons into foster care about four years ago.
The carers for Cheng's sons are among 954 such families in Hong Kong volunteering for foster services. According to NGO the Hong Kong Family Welfare Society, which coordinates foster care, demand is "significant" in the city, but not all of the needy find matches.
The society arranges temporary care for children who cannot receive proper attention because of family issues.
Between April 2021 and March 2022, the group handled 200 cases of children whose parents were not able to care for them due to illnesses, domestic violence or being in custody.
Out of the 200 cases, only 33 of them managed to find foster families. The unsuccessful ones would have to stay in their own home, or be sent to other temporary care homes or facilities.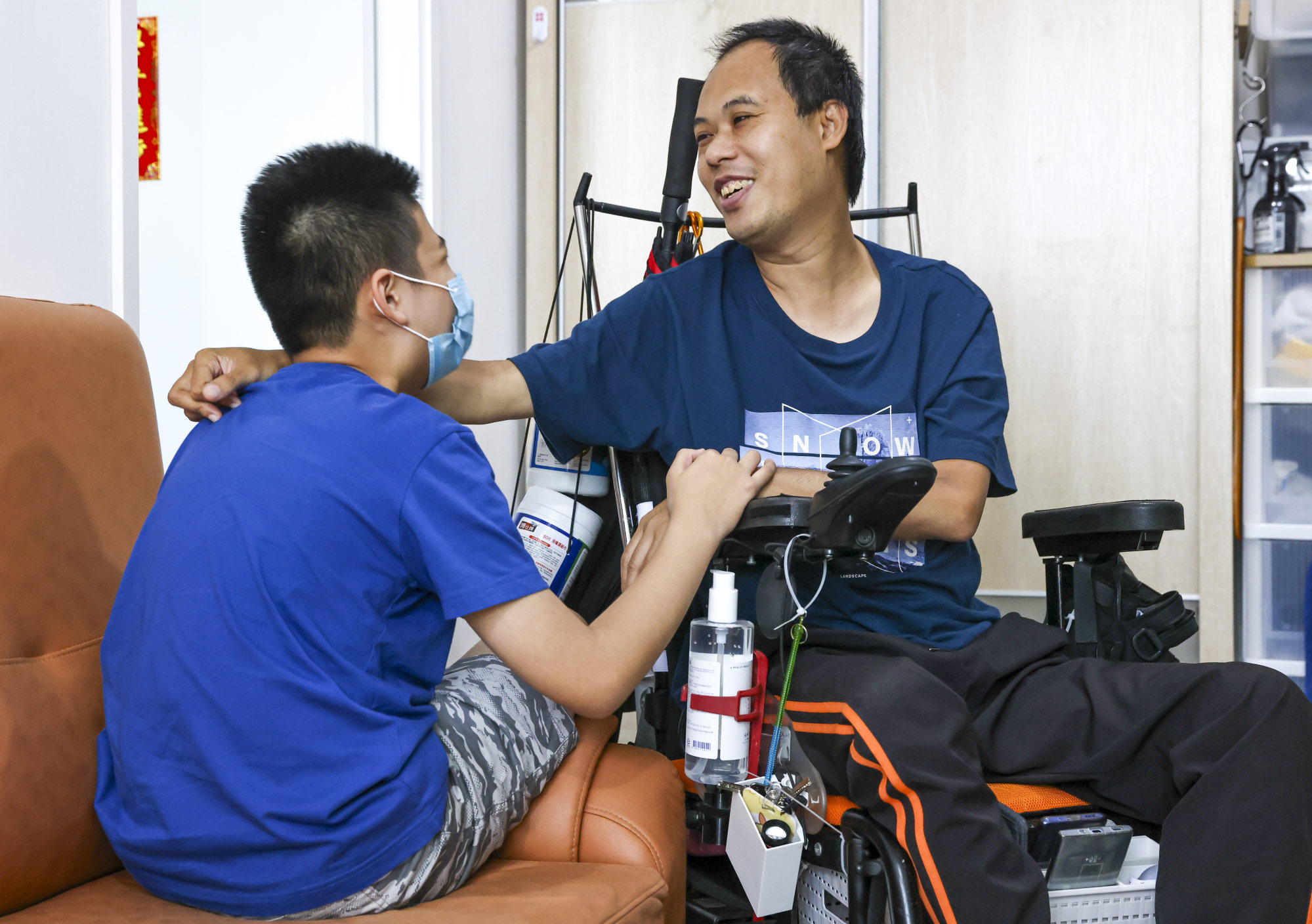 Through the help of the society, Cheng's elder son, Matthew, stays with a foster parent on weekdays, and with him on weekends.
Cheng's younger son, who was sent to another foster family, was recently transferred to a children's home for better care because of emotional issues.
On his situation, Cheng said: "Frankly speaking, biological parents should take care of their own children. And of course, I want to look after them myself as well, and I felt sad not being able to do so.
"However, I want them to have a happy, normal family life. I don't want them to be unable to play or do things because of my disability."
His son Matthew will be out of foster care and will live with him full time when he enters secondary school.
Matthew's foster parent, who only gave her surname as Au Yeung, is a housewife and a mother of two grown children.
She joined foster care services in 1997, and Matthew is the seventh child she has taken in. "Cheng and I now take care of Matthew collaboratively, we make a pretty good team," Au Yeung said.
"I take care of Matthew's daily needs, and I pay attention to his academic performance. I revise work with him when he has a dictation test or exams."
She praised Cheng as a good father and Matthew as a caring son.
"One time, Cheng went to the clinic accompanied by Matthew. The boy noticed his father was experiencing some leg pain, so he asked the nurse for some medicine and bandages."
Cheng has observed some changes in his older son as well since the boy started staying with Au Yeung. "Matthew has become more independent and attained better grades in school, all thanks to Au Yeung's devotion."
Cheng said he would still contact Matthew frequently, and does research on disabled-friendly routes before taking him out. "I look for lifts at such places, and I have to make sure the batteries in my wheelchair will not suddenly go flat."
The Hong Kong Family Welfare Society has appealed to more families to provide foster care services.
"The demand for foster families in the city is significant. We really hope more people will understand they can contribute to society at home by signing up to become foster families. It's a meaningful commitment," said Jenny Yu, a social worker from the society.
"We are delighted that not only did Au Yeung take care of Matthew, but as a parent, she also taught him correct values, what's right or wrong, and worldly wisdom."
Looking back on her foster care experience, Au Yeung said: "I have taken in seven children now, and seeing them grow and take care of themselves – this is worth it."