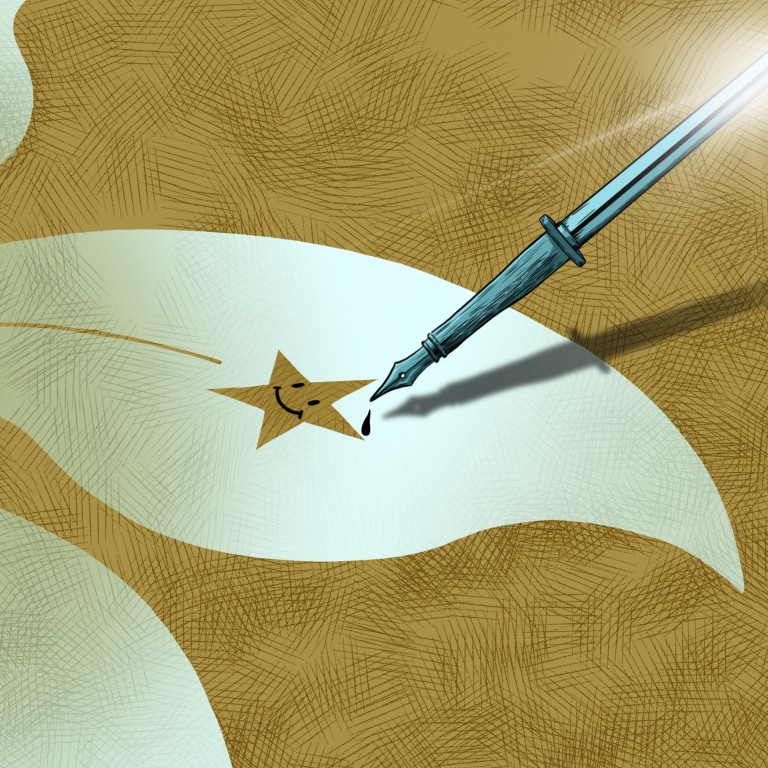 Satire in Hong Kong: 'You have to laugh, or you will cry,' says political cartoonist Harry Harrison
Satire is regarded as activism, attracting legions of tech-savvy types wishing to make a point
Artists Arto, Hong Kong Worker and VA Wong Sir recently left Hong Kong, citing limited creative freedom since Beijing's imposition of national security law
Comedy and caricature are in Harry Harrison's view, a balm for the pain of reality.
"There is a saying that many a true word is spoken in jest, which I find often holds up. And in many cases, especially now in Hong Kong, you have to laugh, or you will cry," the award-winning political cartoonist said, summing up the role of satirical works in helping residents cope with the recent volatile years.
For 21 years, Hong Kong-based Harrison has been channelling people's frustrations into satirical cartoons for the Post in his Harry's View sketches, which encourage readers to laugh along with his lighthearted thoughts on the city's news.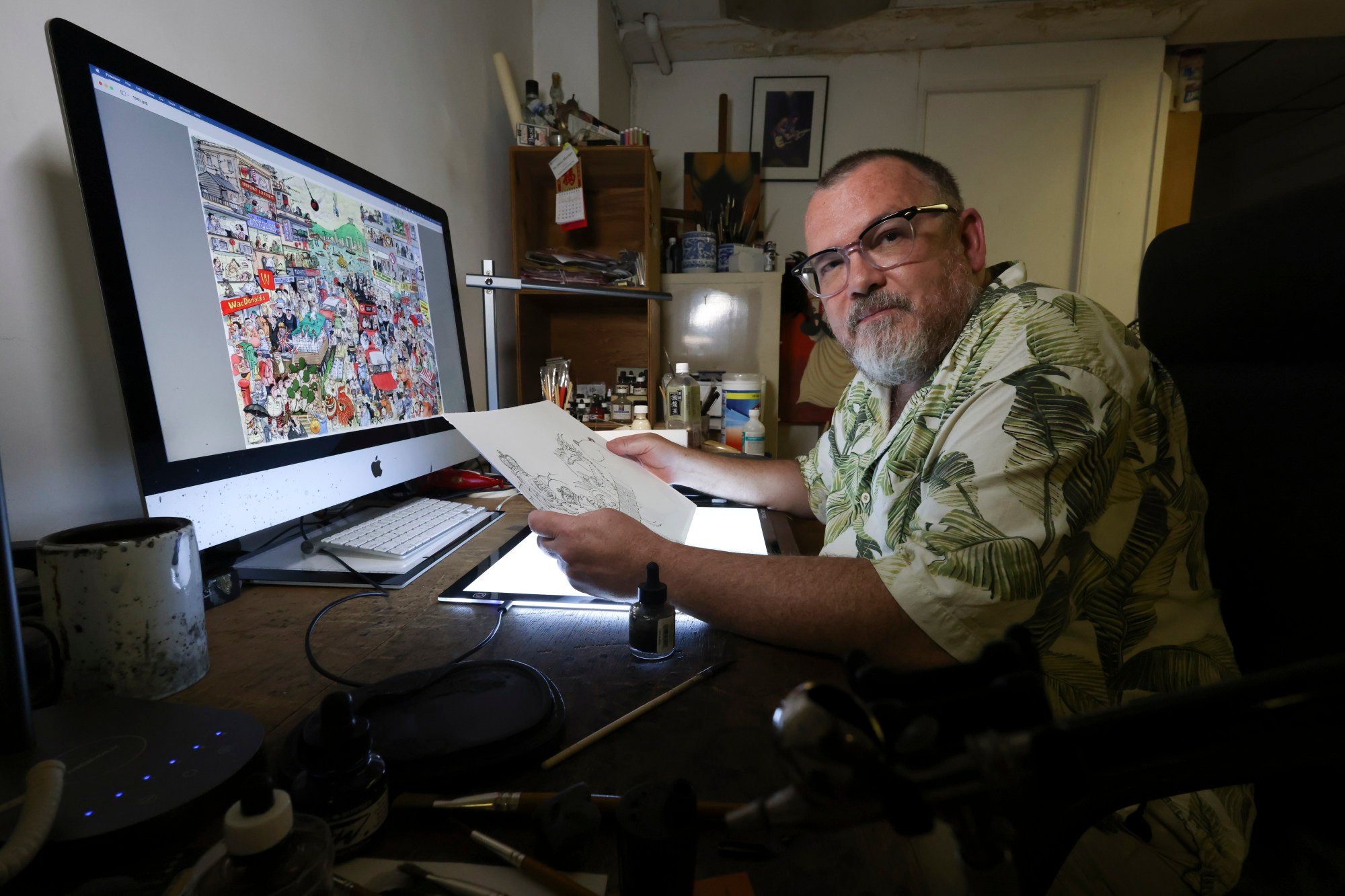 "If I can do something humorous that has a point, I'm happy. I think that's what most cartoonists strive for," he said.
Memes, protest props and more
In today's Hong Kong, satire seems to have become a ubiquitous form of activism. The legions of tech-savvy youngsters never missed a chance to invent internet memes, cartoons, protest props, chants of clever word plays, and derivative works to express views of the Hong Kong and Beijing governments.
In the early 2000s, criticisms of government policies were the main theme of political satire. Famed local cartoonist Zunzi's portrayals of then leader Tung Chee-hwa and his security minister Regina Ip Lau Suk-yee, nicknamed "Broom Head" for her distinctive hairstyle, have arguably become part of the collective memory of residents. The cartoons came at a time when the government was trying to bring in a controversial national security law.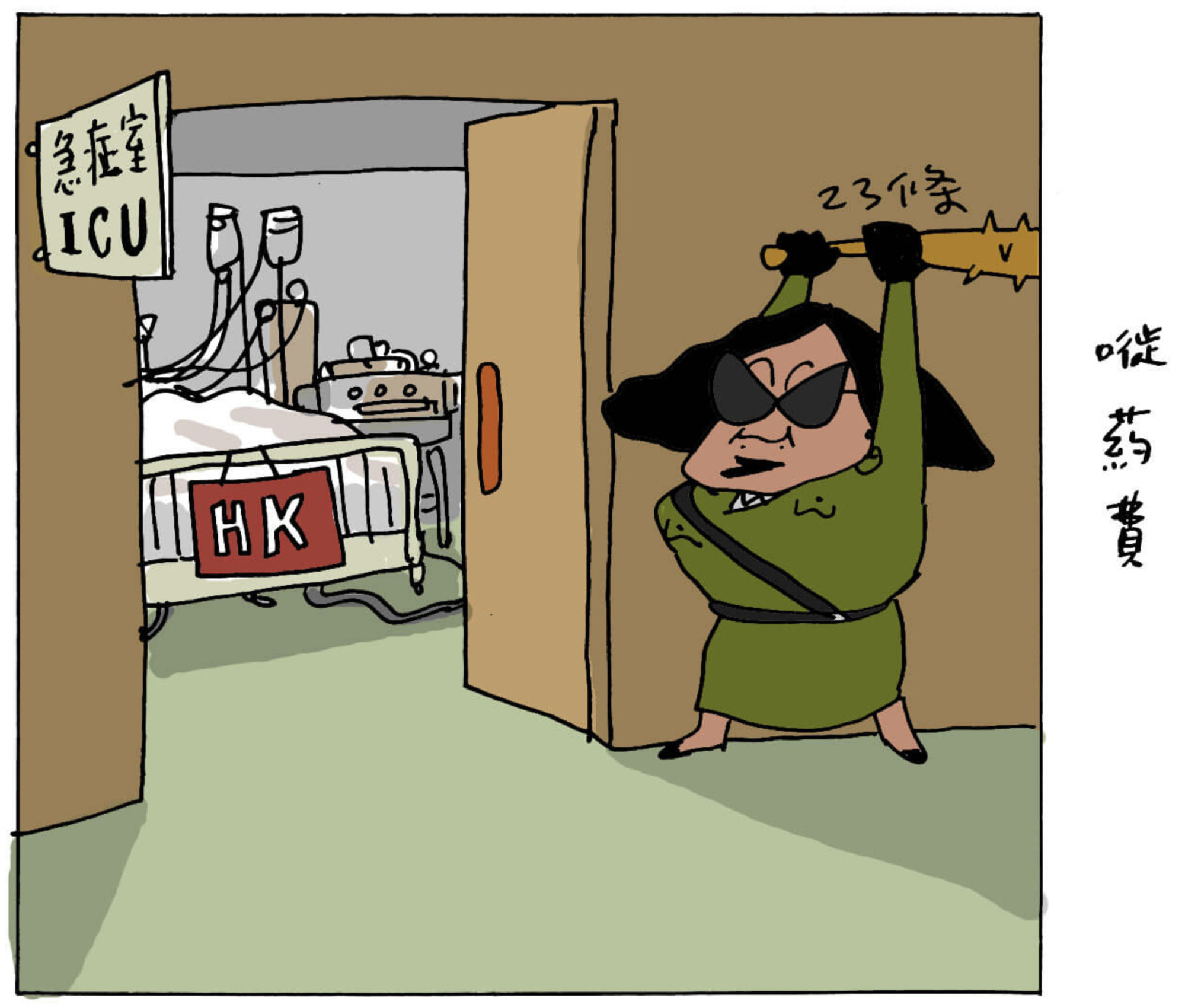 Under Article 23 of the Basic Law, the city's mini-constitution, Hong Kong is required to enact laws to safeguard national security. Tung's bid to do so in 2003 was in vain, with an estimated 500,000 people taking to the streets to protest against it.
Chan Wai-keung, a political scientist at Polytechnic University, said: "Traditional political cartoonists like Zunzi usually keep a detached approach to allow them to make their points from a more objective perspective."
Zunzi, whose real name is Wong Kei-kwan, once said in a 2006 interview: "My drawings have a clear division between protagonist and antagonist. I try to depict these political figures as players on a stage."
He added: "You can just do what you can, but you cannot change the world. Gaps between human beings exist naturally. What help is it to keep criticising people?"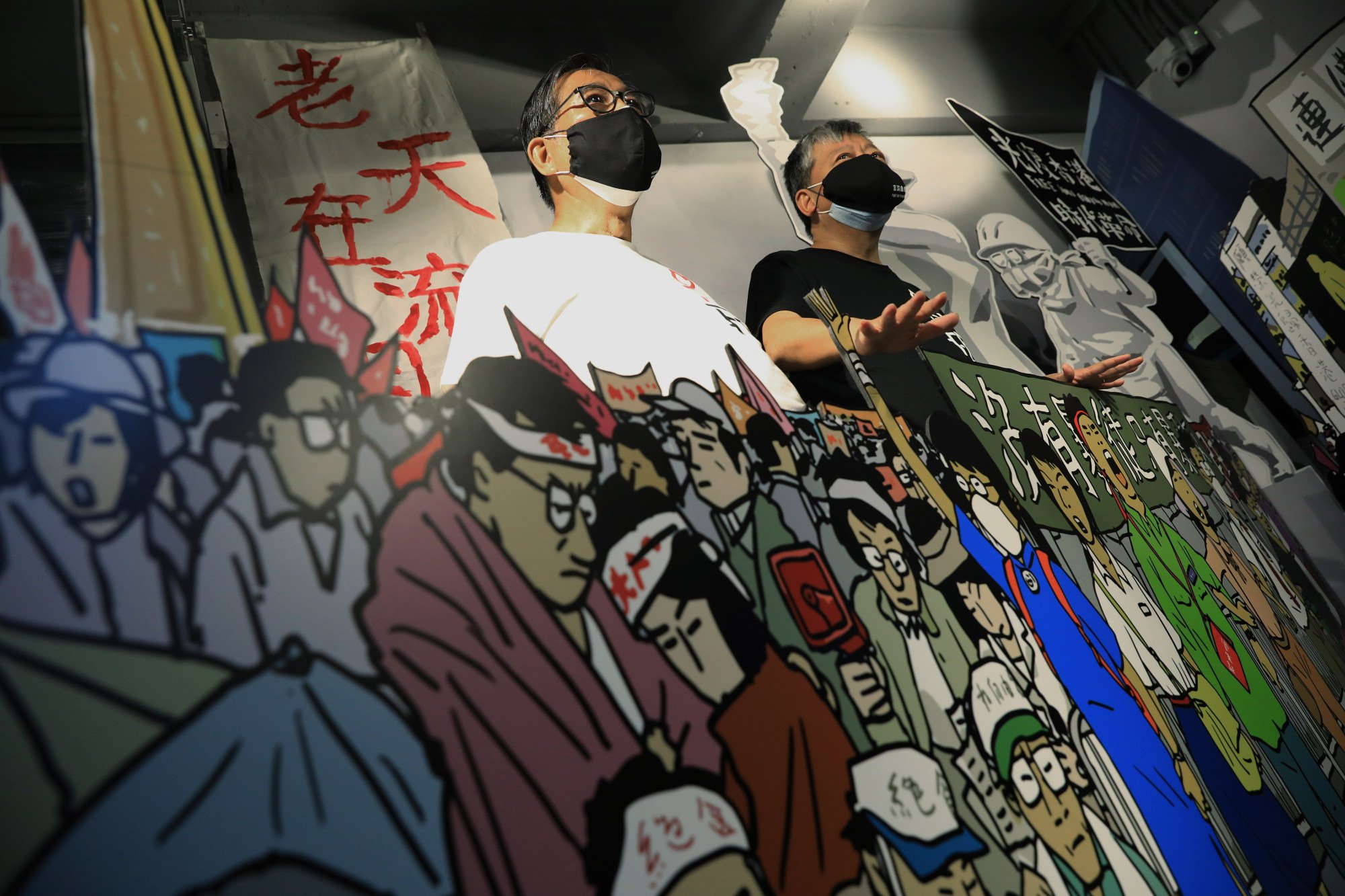 With the growing popularity of online publishing in the 2010s, there was a subtle change in the form of Hong Kong's political satire, Chan noted. "The online platform lowers the threshold for creation and publishing. It allows amateurs an alternative way to take part in social protests."
While satirical works injected some humour into the political landscape, they were also getting more aggressive, more crude, sometimes characterised by the use of profanity, and personal attacks, he added.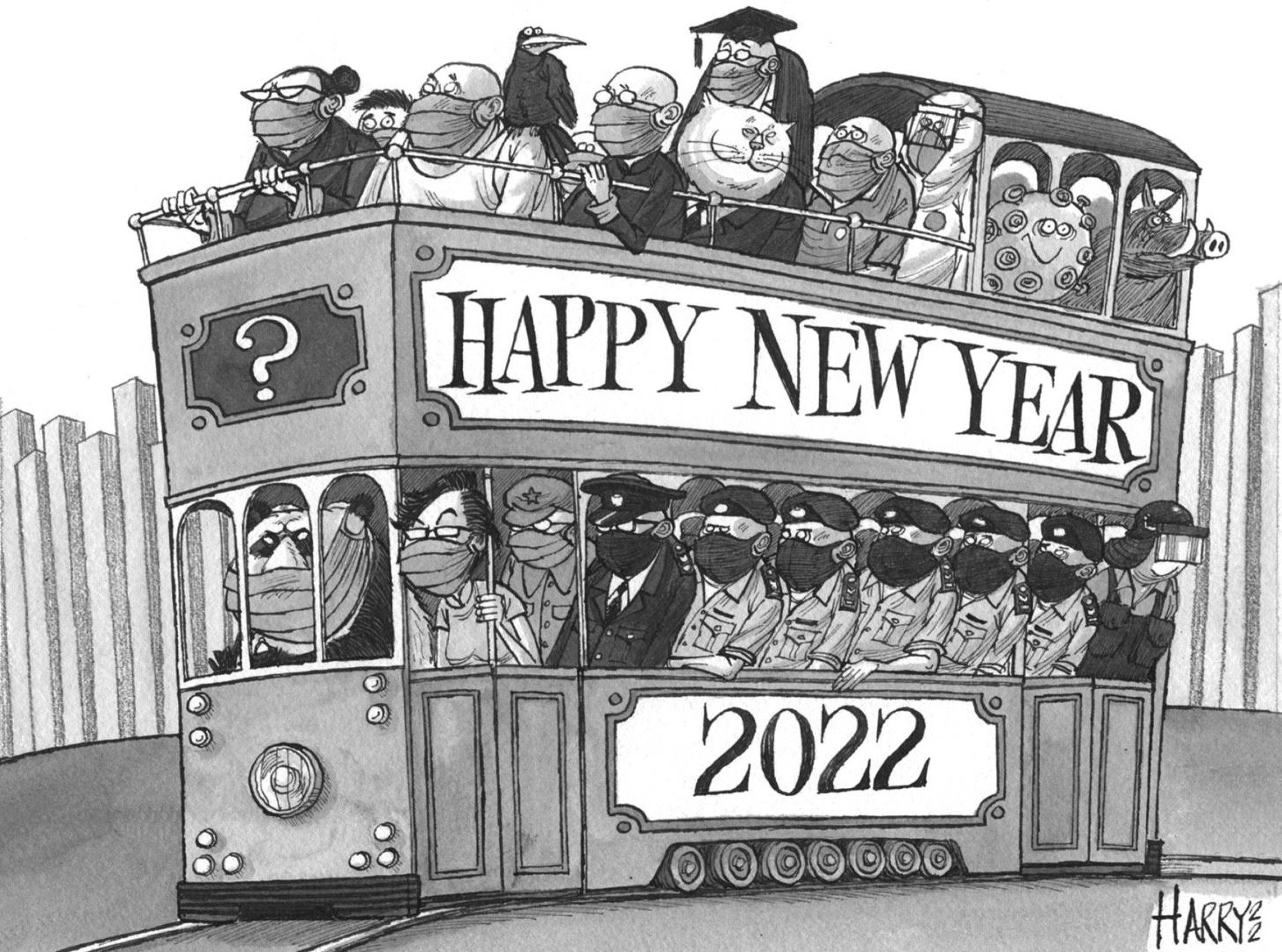 Popular YouTuber Sunny Lam, who writes and sings political satirical songs, argued it could be a chicken and egg situation.
"The internet makes things much easier and sometimes quality may be compromised. But political satire only reflects the prevailing political situation. If the political situation turns worse, the satire will also turn more bitter," he said.
Lam has become more active in producing satirical songs since the social unrest of 2019. He has since made about 200 songs, and his channel now has more than 164,000 followers.
"It is not armchair activism. Satire can be said to be a form of nonviolent resistance to oppression. They say when life gives you lemons, you should make lemonade. And the use of satire is to add sugar to the drink," the singer-songwriter said.
Other political satirists emerging in the past decade included Cuson Lo, Arto, Hong Kong Worker and VA Wong Sir. The latter three recently left the city, citing limited freedom of creativity in the wake of Beijing's imposition of the national security law on Hong Kong in 2020.
Lo started publishing political cartoons on his Facebook page in 2010 and became a household name two years later after one about Henry Tang Ying-yen's secret basement during the chief executive election went viral online.
Lo's cartoon depicts the former chief secretary throwing up red wine in the secret basement of his Kowloon Tong home as he looks out of its roof window and sees his bikini-clad wife swim past. The basement scandal eventually cost Tang the job of chief executive.
In a 2012 interview, Lo explained why he created political cartoons: "There is nothing we laymen can do but get a punching bag to get our anger out. I hope to awaken Hong Kong people with my cartoons."
Lo added: "I think that my works are simple and more direct. Zunzi's comics are sometimes difficult to understand. Hongkongers do not like to think too much, which is why they like my comics a lot … I will also be very happy if people, especially teenagers, care more about society if they read my comics."
'Instant culture'
Arto, also known as Ah To, has been drawing cartoons since 2011, publishing them on popular local online forum Hong Kong Golden. In a 2014 interview, he said he enjoyed putting his creations on the internet because responses came "almost immediately".
"The net culture is instant culture, about instant gratification. If you draw something that needs a bit of thinking to understand, the result will be no 'like' no 'share'. But for lowbrow humour, it can always gain many 'likes'," Arto said.
"Internet creations are editor-free, there is no gatekeeping, and of course, quality is not the first thing you can expect."
Instant culture is characterised by the desire to have or understand everything now without making any effort or the need to think.
Chan of PolyU, however, argued political satirists should also assume social responsibility.
"Political satire should provide opportunities to explore different viewpoints on a political issue, instead of mere personal attacks or foolish talk, which has no substance or meaning," he said.
"Unlike traditional political cartoonists, online cartoonists are more like a participant in a social movement. They will use their works to encourage followers to attend protests or rallies."
This, he said, had blurred their role as an observer of a political event and made them a spreader of hate against those with stances they disliked.
Chan cited as an example a poster drawn by protesters during the 2019 unrest which featured Chinese President Xi Jinping and Hong Kong Chief Executive Carrie Lam Cheng Yuet-ngor kissing, in a parody of the mural depicting Soviet leader Leonid Brezhnev and East German counterpart Erich Honecker's "socialist fraternal kiss".
"It is in bad taste. There should be a bottom line when it comes to mockery," Chan said.
He also pointed to the 2005 Danish newspaper cartoon controversy and Charlie Hebdo shooting in 2015, saying: "We all believe in freedom of speech. But there are limits."
Denmark's Jyllands-Posten newspaper published several controversial cartoons of the Prophet Mohammad, among them, one depicting the Prophet wearing a turban in the shape of a bomb. Muslims considered the cartoons offensive and the saga led to protests across the Muslim world.
In 2015, 17 people were killed in an attack by Islamist militants, including 12 at the Paris offices of French radical weekly Charlie Hebdo, which in the past had run controversial cartoons of the Prophet.
"Cartoonists or creators of satirical works should use their tools responsibly and carefully. There are other ways to use our freedom of speech than simply to ridicule others," said Chan, who also partly blamed what he called "disparage humour" for social divisions in Hong Kong in recent years.
Getting a laugh: a double-edged sword
Harrison said in a 2021 interview that his sense of humour stemmed from being a child whose family moved around a lot.
"I discovered humour, one-liners, would diffuse just about any situation and make you friends very quickly," he said.
Clinical psychologist Dr Amos Cheung Chuen-yih, a former president of the Hong Kong Psychological Society, said laughter was a great form of stress relief and could soothe tension. "Sometimes satire can serve as a pressure relief valve," he added.
But in politics, humour could increase prejudice too, he warned.
"Humour has a bonding effect that can become a powerful tool in protests. In ridiculing government officials or their supporters, a strong sense of unity can be built among the protesters," Cheung said.
"If you disparage a person or a group that I don't like, then it is likely to increase the connection between you and me. But disparaging humour can increase prejudice. It can radicalise people.
"Some people may think that anything said or done in the name of satire is OK. And if other people take it another way, then it is their problem.
"But obviously some forms of satire are not appropriate and we should use our judgment to discern a good joke from a hurtful one. For example, how do our anti-government jokes make officials or government supporters feel? How useful are they in helping us communicate with each other? Or are we just trying to vent our dissent?"
Cheung cited the so-called Headliner dispute in 2020. An episode of political satirical television show Headliner sparked a row between police and RTHK after the hosts made jokes implying the force was hoarding personal protective gear at the expense of frontline medical staff during the Covid-19 pandemic.
One host also parodied an officer, emerging from a large rubbish bin, with his neck and hands wrapped in rubbish bags, suggesting the police force was trash.
The city's communications watchdog received more than 3,000 complaints – including a formal one from the force, which accused the show of being misleading and could encourage hatred against police. RTHK subsequently apologised and suspended the show.
Harrison agreed there was no place for disparaging humour in political satire but said: "There are very obvious lines where race, sexual orientation, religion are concerned, unless you are a complete fool. After that, it's up to the artist.
"You can't please everyone, so it comes down to your stance. And hopefully, you only offend some people for the right reasons.
"The idea is to make a point. I don't think you have any control over whether it ridicules, connects or divides once it's out there. That depends on who's looking at it."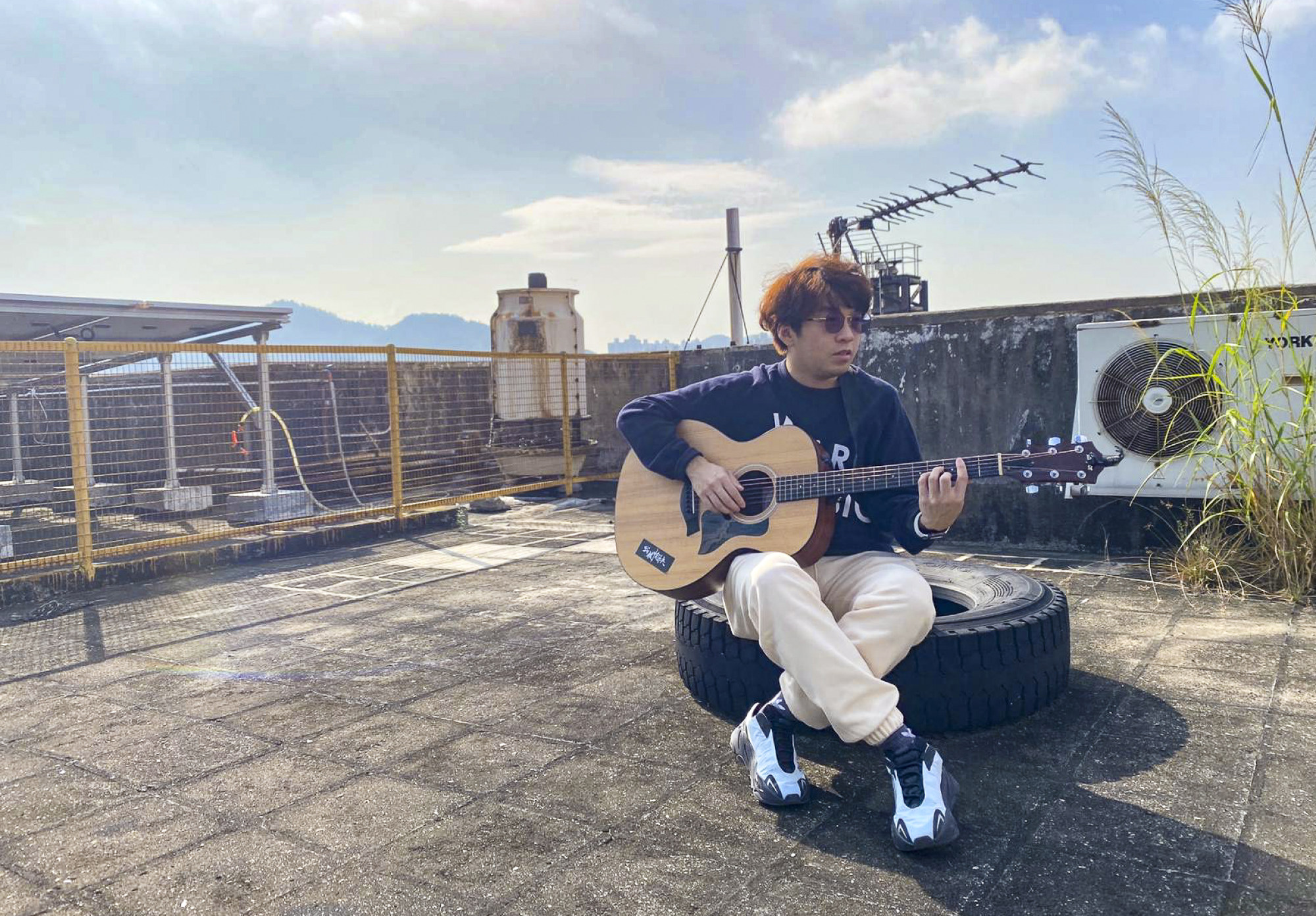 YouTuber Lam echoed those views. "I don't think we have a responsibility to help solve social problems. But I hope my followers can have a better understanding of what is going wrong in society after listening to my songs," he said.
But he conceded he had faced more "invisible restraints" since the introduction of the national security law, which bans acts of secession, subversion, terrorism and collusion with foreign forces.
Critics of the law said it could create a chilling effect as artists would try to self-censor in order not to cross "red lines".
"I have to think if I will cross the red lines before uploading my works. I won't avoid political topics, but I will try to do more non-political ones," Lam said.
"You can easily get in trouble by expressing any form of dissent. The red lines are too vague. Now only those who have left Hong Kong will still dare to speak up as loudly as before. It will affect the development of political satire here."
Harrison said he had noticed a shift in the types of cartoons he could get away with although some parody did still get through if he went about it the right way.
"I'm hoping that some of the government's hysterical reaction to all things satirical might ease up once they're feeling less insecure, you never know," he added.
On the national security law, he said: "I am not afraid because as far as I can make out, I am not doing anything wrong. Of course, they could decide not to allow any satire and deport me, or I can draw kittens if I have to. I am a freelance illustrator after all; not all of my work is political."
He added: "I am an optimist. Hong Kong is part of China, but not just any other Chinese city. It is unique and I hope the government starts to value and cherish that again sometime soon. Then satire will survive."