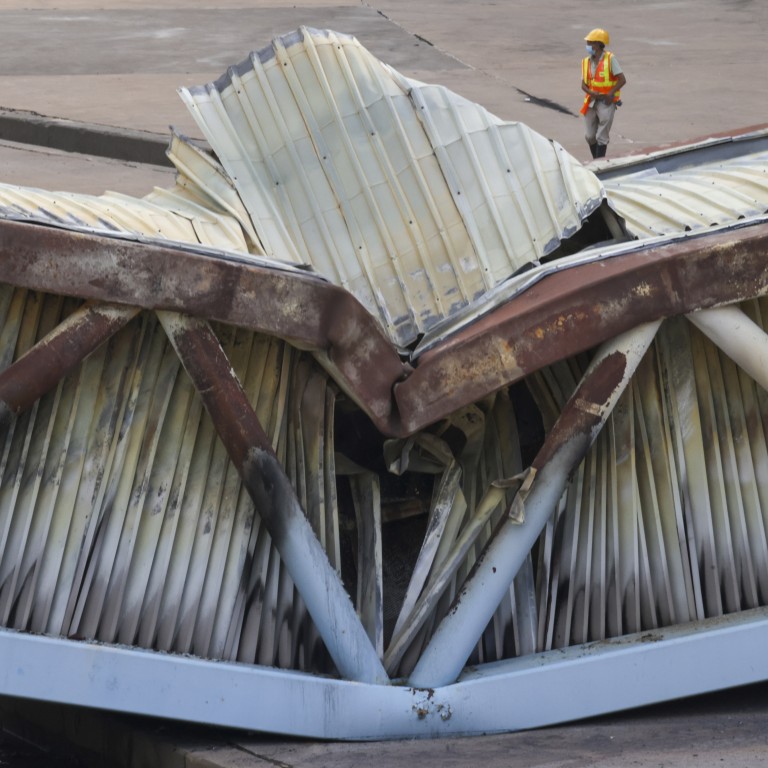 Lawmakers and engineers call for safety review of power cable bridges after fire led to Hong Kong's worst outage in decades
CLP Power, whose cable bridge caught fire on Tuesday, has at least three other similar structures in the city
One question being asked is why a backup system did not kick in to restore power to 160,000 households
Lawmakers and experts in Hong Kong have called for a safety review of at least three power cable bridges in the city, two days after a fire destroyed one such structure and knocked out power for 160,000 households for hours.
More frequent inspections, including checks into whether fire safety standards were up to date, were needed for the exposed structures, they said on Thursday.
The calls came as about 13,000 households in Yuen Long experienced a temporary power outage at around 8pm for about 30 minutes. Electricity supplier CLP Power attributed it to instability brought on by restoration works.
The fire on Tuesday centred on a CLP cable bridge in the area and triggered the city's worst power outage in decades. Hundreds of thousands were forced to sweat out a warm night without electricity or water. Rail operations were briefly suspended and hospital services were disrupted. Power resumed on Wednesday morning, after 13 hours.
CLP Power told the media it had three more cable bridges to supply power in other parts of the city, which it found safe on immediate checks after the incident, but would not disclose their locations for security reasons.
Lawmaker Chan Siu-hung said on Thursday that while the 30-year-old bridge in Yuen Long had yet to wear out, a review should be conducted on all other cable bridges as any breakdown could have a widespread impact.
Chan, a retired engineer and a senior adviser to CLP Power's parent company, CLP Holdings, explained that power cables were usually buried underground or installed overhead.
Cable bridges were a third option that, while less reliable, offered savings on construction cost and space compared to burying power lines under rivers or canals, he said.
"We need to keep up with the times. The government and power supplier should be responsible for ensuring a stable power supply in the city. It's a good opportunity to review the power network," Chan told the Post.
Police said there was no evidence to suggest the fire was deliberate. The government has demanded CLP Power look into its cause and submit a preliminary report by Friday, followed by a detailed one in 14 days.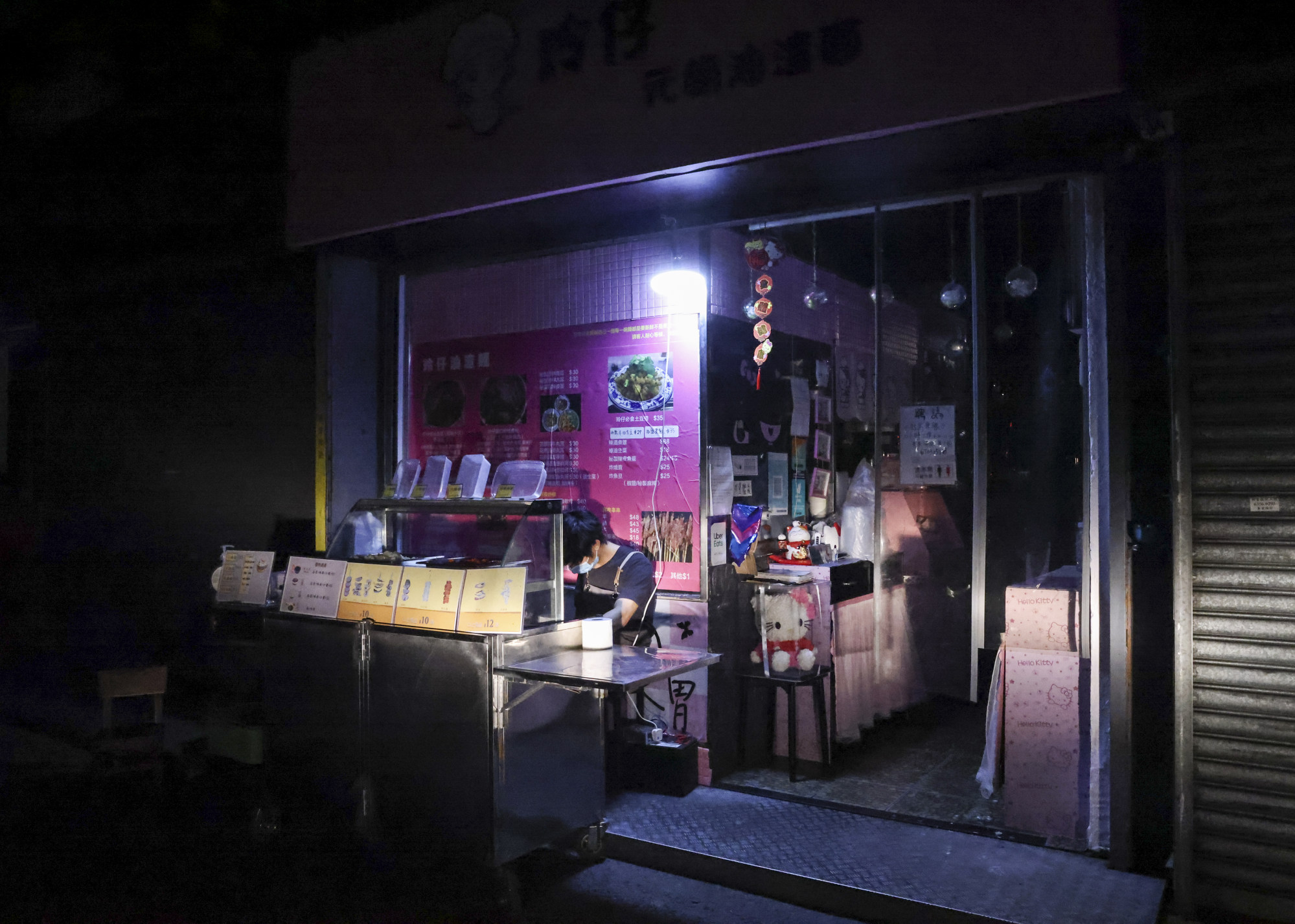 One of the lines of inquiry, according to Chan, was to look at how the backup system failed.
The cable bridge that caught fire contained three 132 KV power cables and is a core route for the power supply in Yuen Long and Tin Shui Wai. A failure in any one would result in the other two kicking in as a backup, according to the power company. The last check conducted on the bridge was at the end of last year.
Chan added that recommendations on whether the cable bridges should be replaced or how they could be improved could only be made after CLP released its preliminary report to the government, as the cause of fire remained uncertain.
Edward Lo Wai-chau of the Hong Kong Institution of Engineers' electrical division said the cable bridge system was not outdated, but current standards might have changed from when it was installed 30 years ago, when there were fewer fire safety requirements to meet.
Lo also questioned whether an automatic firefighting system was installed on the Yuen Long bridge.
While CLP Power would not reveal the locations of other power bridges, Chris Mak Yun-pui, chairman of the Sha Tin district council, said he received a few inquiries from residents on Thursday.
They were worried a cable bridge, located near May Shing Court in Tai Wai, was similar to the one that burned down and could be a "time bomb", he said.
Mak said he was in touch with CLP and the company did not deny one its other cable bridges was situated there. Mak suggested that the company reveal the locations of similar facilities to the public.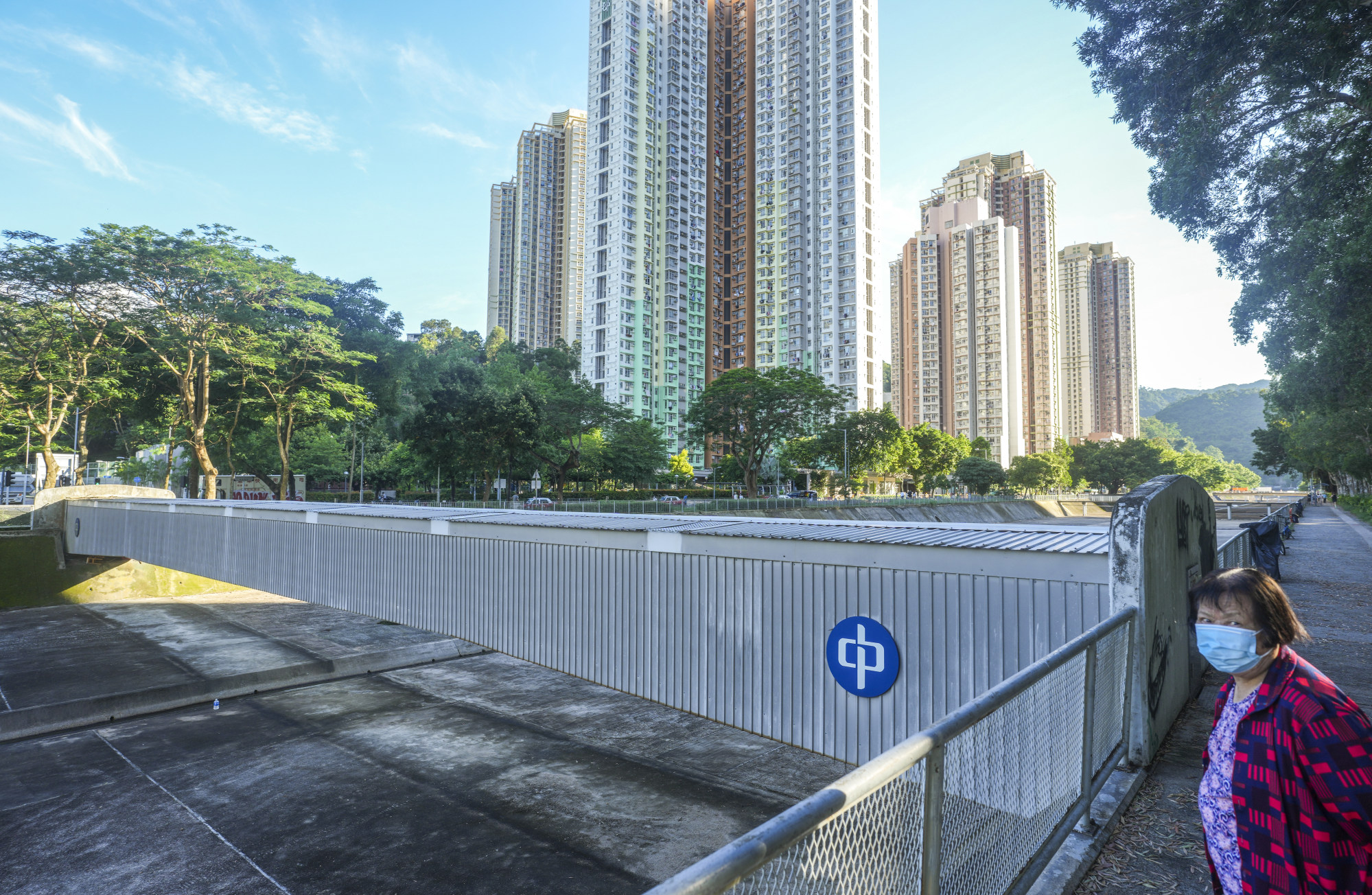 Lawmaker Michael Tien Puk-sun, of the New Territories North West constituency, called for the other three cable bridges to be turned into overhead or underground power lines, as they posed potential danger and were too easily prone to vandalism.
Legislator and surveyor Tony Tse Wai-chuen, however, suggested that CLP first check whether the cables on the other bridges were worn out and if their fire prevention mechanism was functioning properly.
HK Electric, the city's other power supplier, did not directly respond to a Post inquiry on whether the company has cable bridges with a similar design. The company noted that it would send engineers to inspect its electricity installations and equipment scattered around Hong Kong Island to ensure a stable and safe power supply.
The power outage, which affected three districts, has sparked a debate on whether the government should have made use of its emergency alert system to notify residents in the areas affected.
Additional reporting by Tony Cheung and Fiona Sun