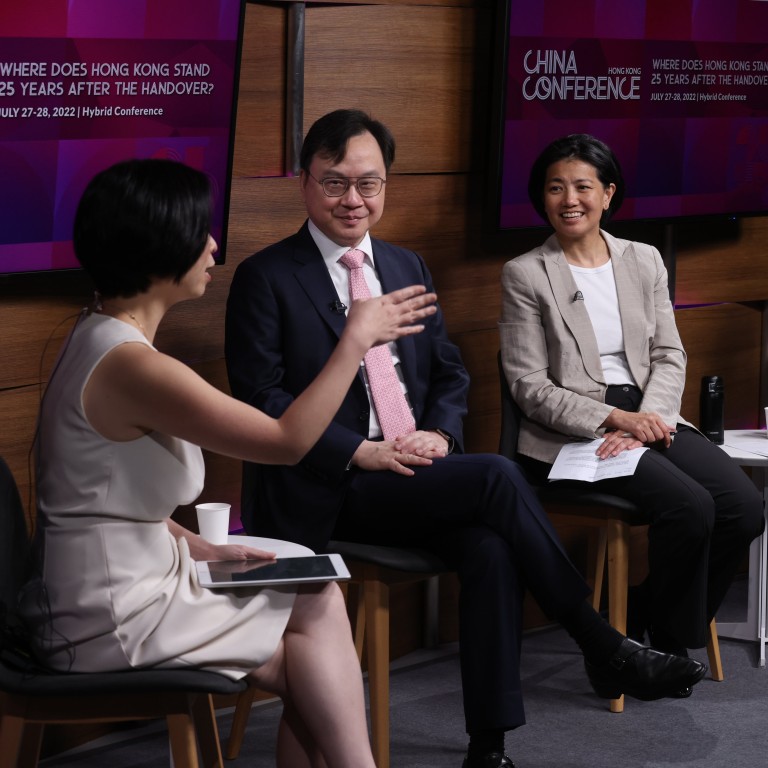 Hong Kong should align regulations with mainland China to promote health technology in Greater Bay Area, experts say
City should also reopen its border with rest of country and relax its talent scheme, veteran experts say
Different sets of rules made it more difficult to receive green light for innovative products, according to Professor Samuel Au
Hong Kong's new administration should align regulations with mainland China to better promote health technology in the Greater Bay Area, experts have said, adding the city should reopen its border with the rest of the country and relax its talent scheme.
Recalling his experience of trying to obtain approval for his surgical robots to be used in both jurisdictions, Samuel Au Kwok-wai, a professor at Chinese University (CUHK) and a director of InnoHK Multi-Scale Medical Robotics Centre, said on Thursday that different sets of rules had made it difficult to win approval for innovative products.
"The main issue in Hong Kong and the mainland is that [they are] not synced up and then we have to [send] both applications at the same time. Eventually, this is something to be solved in the long-term," Au said on Thursday at the South China Morning Post's China Conference: Hong Kong 2022.
"For example, when we get … approval for certain devices [in the mainland], we may not be able to use [them] in Hong Kong directly."
Au's comments came after Beijing gave Hong Kong the nod to lead the development of a health technology hub in the Greater Bay Area, a project which aims to link Hong Kong and Macau with nine cities in Guangdong province to create an economic and business powerhouse. The move promises to unleash the sector's multibillion-dollar potential.
Hong Kong's role will build on research and development already taking place in the city and open the way for innovation in biomedical technology across a wide range of areas, such as drugs, genetic science, medical devices and traditional Chinese medicine.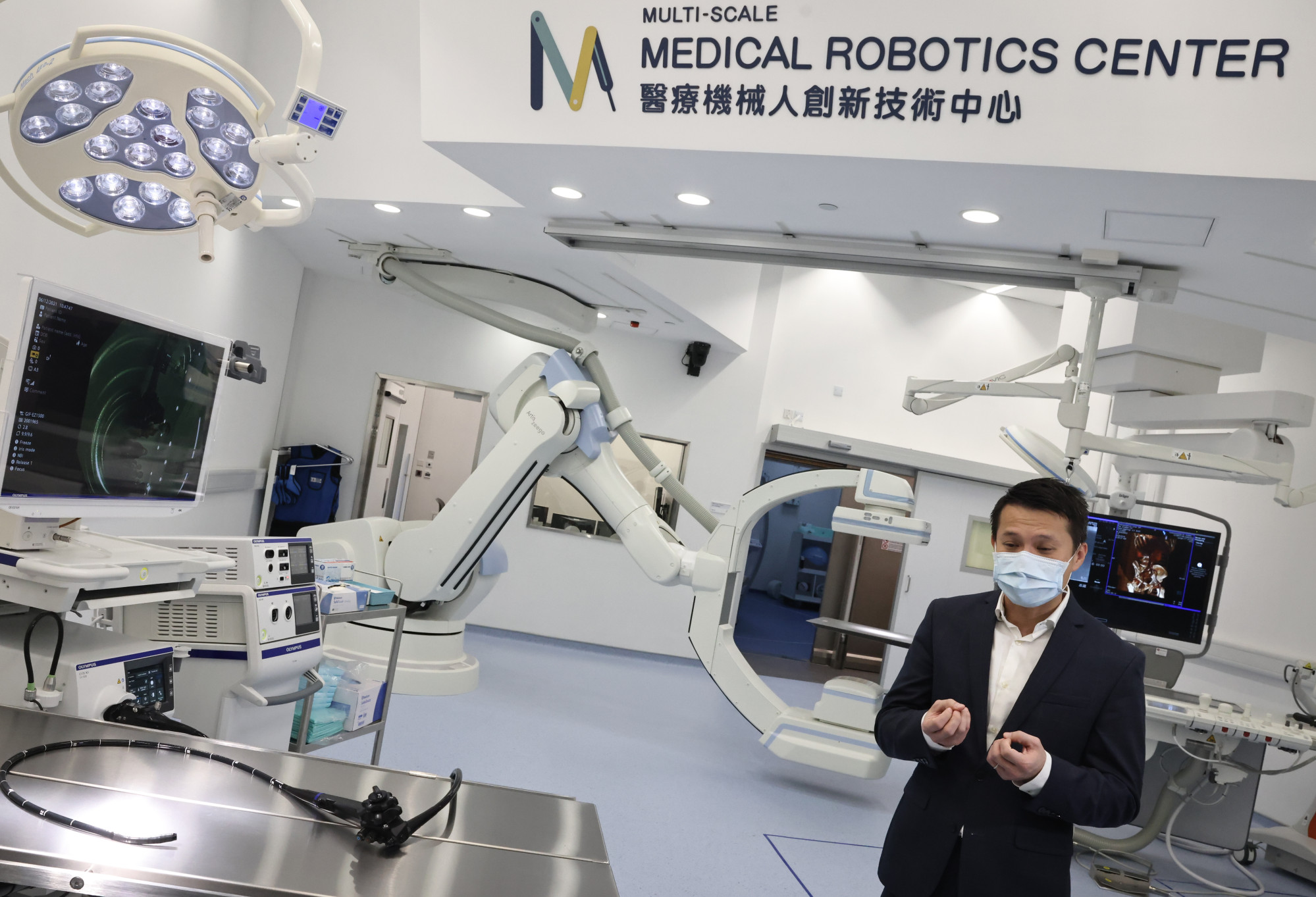 During his two-day visit to commemorate the 25th anniversary of the city's return to Chinese rule, President Xi Jinping told scientists and researchers at the Science Park in Pak Shek Kok that he envisaged Hong Kong as the country's innovation and technology hub.
Au established a start-up called Cornerstone Robotics in 2019 to develop robots to help surgeons perform minimally invasive surgery with greater accuracy and ease.
The start-up, which brought in talent from Hong Kong, Shenzhen, Beijing and the United States, aims to integrate mechatronics, intuitive teleoperation and high-precision surgical instruments to support medical specialists in fields such as urology, gynaecology and general surgery.
Au presented his creations to Xi during his visit to the Science Park earlier this month.
Nisa Leung Wing-yu, the managing partner of Qiming Venture Partners, said she agreed with Au's assessment that regulations should be streamlined, adding there were "a lot of innovative drugs" approved in the United States and on the mainland, but were unavailable in Hong Kong due to varying rules.
Leung said she also believed Hong Kong should try to entice more mainland talent once borders reopened, as the city faced a shortage of workers.
"We have a lot of basic science and ideas but when it comes to recruiting, if there are not enough people to start a main core team in Hong Kong, then all the teams will be built in China. Then Hong Kong will lose out," said Leung, who is also a non-official member of the government-established Committee on Innovation, Technology and Re-industrialisation.
Professor Dennis Lo Yuk-ming from CUHK also called for more local universities to give academics additional time to work on their start-ups, adding that such companies and institutions of learning could work together to accelerate innovation.
Lo, who developed a prenatal test for Down's syndrome and other genetic diseases, also presented his creation to Xi at the Science Park.
The non-invasive test, which can detect 50 types of cancer, is now used by millions of women annually in more than 90 countries.
In 2020, Lo also received an award from the Breakthrough Foundation, dubbed the "Oscars of science".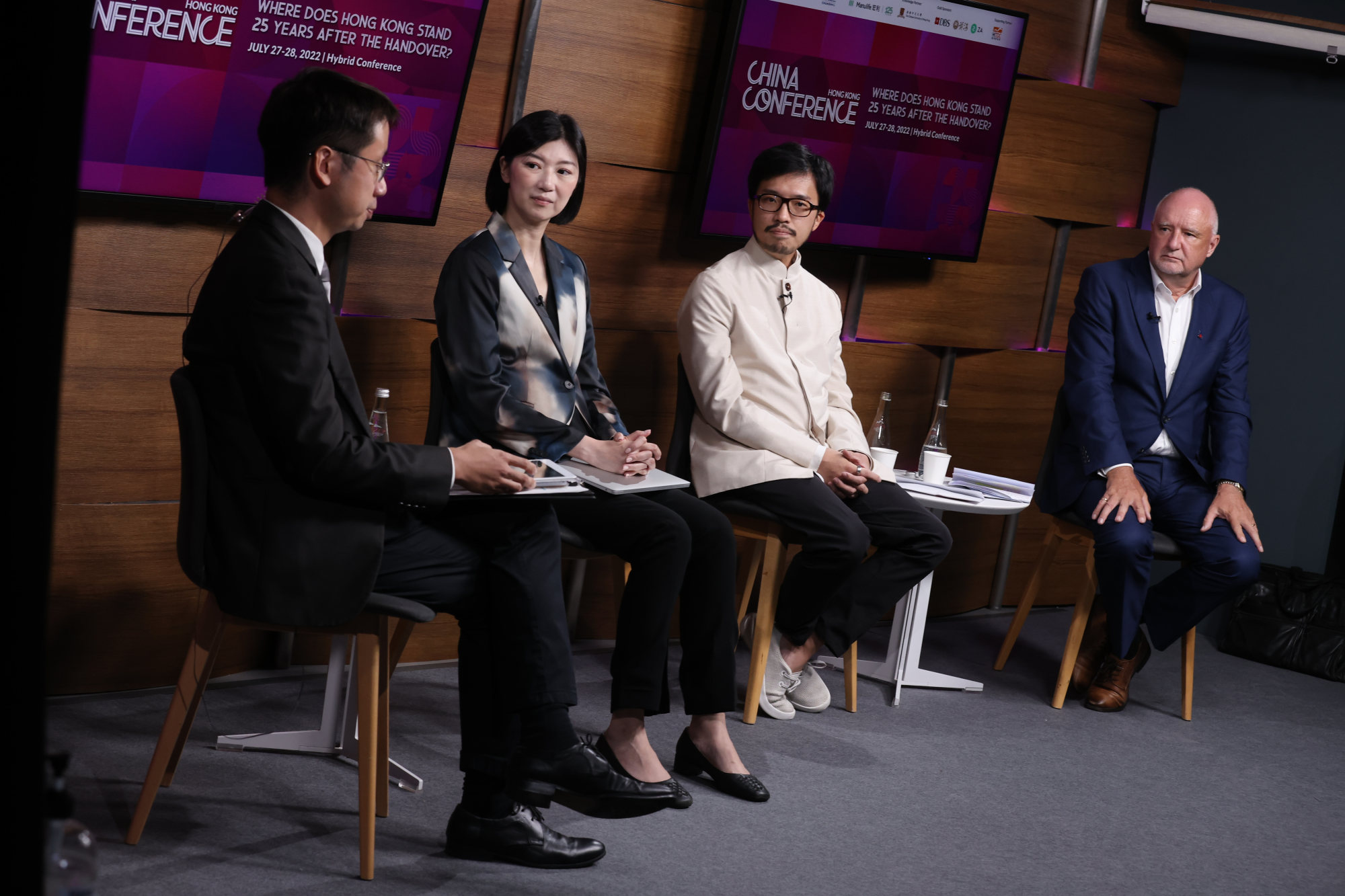 Meanwhile, in a separate conference panel on whether Hong Kong should supply enough talent to help the bay area thrive, David Graham, executive director of the British Chamber of Commerce in Hong Kong, said the biggest challenge was getting people excited about working there.
"Hong Kong could be that funnel of talent to the [bay area] … but there's still some friction around achieving that. There probably needs to be a little bit of mindset change among people living in Hong Kong. They don't necessarily understand what it means to work in the [bay area]," he said.
Nicholas Ho Lik-chi, chairman of Ho & Partners Architects and Hong Kong's representative to the Apec Business Advisory Council, said people from countries such as South Korea and Japan had expressed a growing interest in joining the bay area.
Recalling his visit to both countries a month ago, Ho said he had received many questions regarding the megalopolis from his Japanese and South Korean counterparts about bringing their technologies there.
"The [bay area] is no longer something like a tagline, or like a promotion. It's a real project that people want to take part in," he said. "Hong Kong comes in because we are quite ideal for a lot of business sectors to be the hub of the [bay area]."
Ho said the city had a world-renowned education infrastructure, with five local universities in the QS World University Rankings, adding many students from South Korea had seen opportunities to study in the bay area and many educational institutions had already established joint research projects there.
Eunice Yung Hoi-yan, a barrister and chairwoman of the Legislative Council's subcommittee on promoting the development of the bay area project, said they had been talking to various sectors about the location's appeal, but some people still had doubts about heading to the mainland.
"We need to discuss in-depth for all different sectors, how are we going to find the right policies for the [bay area] to fit in for them to get into the business," Yung said.