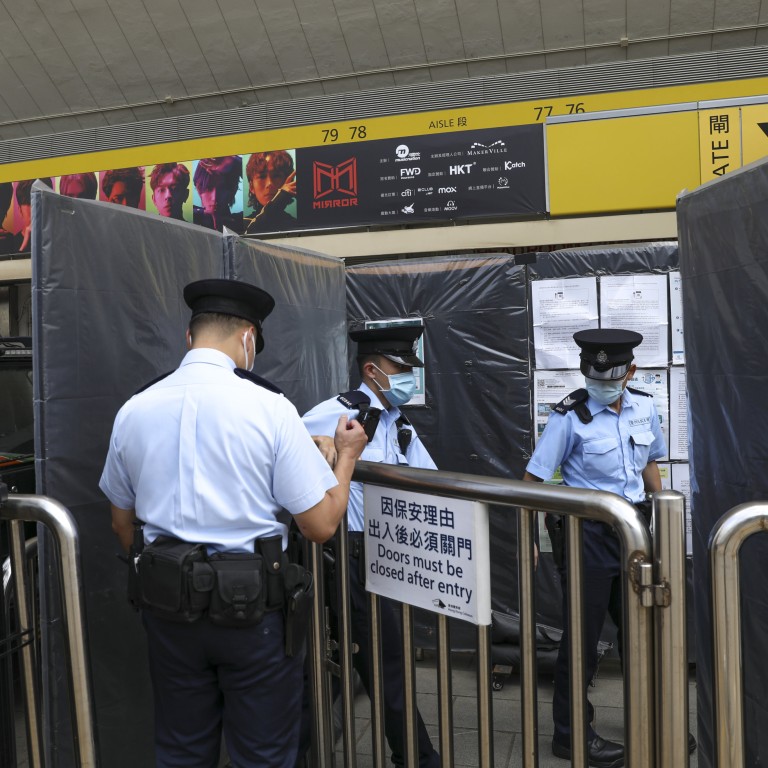 Accident at Mirror concert will be fully investigated, Hong Kong leader vows, as surgeons fight to help injured dancer walk again
Authorities say preliminary investigation has found one of two metal wires suspending large video screen snapped
Medical source says impact dislocated dancer's third and fourth section of his cervical vertebrae, leaving him unable to move his limbs
Outraged fans are demanding answers and action while the government has promised a full investigation along with a comprehensive assessment of safety at future concerts after a shocking accident on stage during a sold-out show by Hong Kong boy band sensation Mirror left a dancer in a critical condition.
Mo Lee Kai-yin, 27, was said to be in danger of becoming paralysed from the neck down on Friday after he was hit on the head by a giant screen that came crashing down the night before, also injuring dancer Chang Tsz-fung, 29 at Hong Kong Coliseum in Hung Hom.
Following up on an immediate response at the highest levels of government, with Chief Executive John Lee Ka-chiu vowing to get to the bottom of the matter, authorities said preliminary investigations had found that one of the two metal cords suspending the large screen had snapped in the middle of the performance.
Two members of Mirror and about a dozen performers were dancing on stage, and Lee was directly under the screen, which measured 4 metres by 4 metres, when it fell directly on top of him, pinning him to the ground. The show was halted and the two injured dancers were taken to Queen Elizabeth Hospital.
A medical source told the Post the impact of the screen dislocated the third and fourth section of Lee's cervical vertebrae, leaving him unable to move his limbs. His head and lungs were also injured.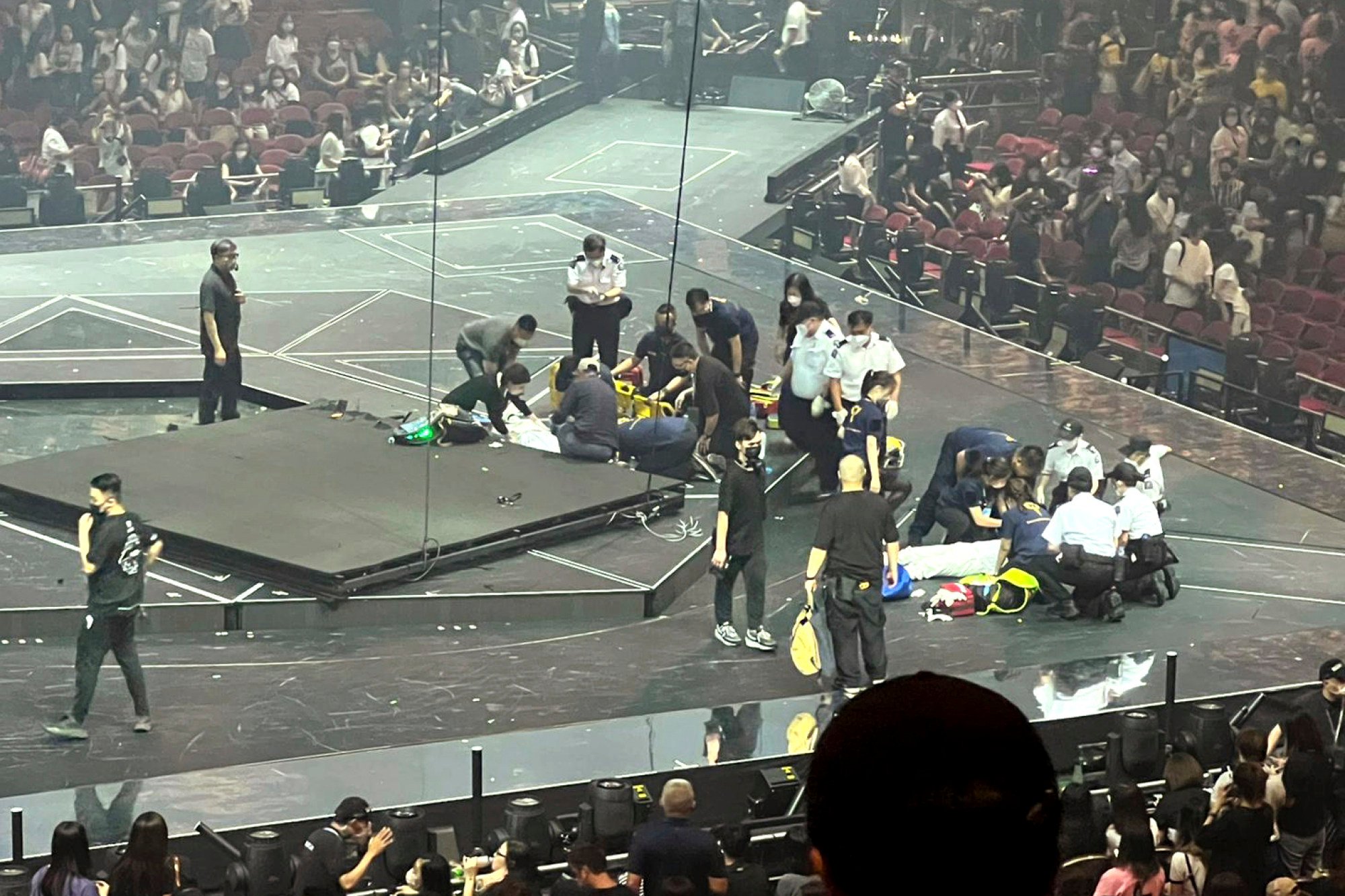 Lee underwent surgery on his vertebrae overnight and returned to the operating theatre again on Friday for another eight-hour procedure, a separate medical insider said. Doctors managed to stabilise his spine, although Lee required intubation and his condition was classified as critical. Whether Lee will be paralysed depends on the progress of his recovery and if his damaged nerves grow back, according to the source.
He has been a key member of the boy band's dance crew, having performed in many of Mirror's shows and music videos.
Chang was discharged on Friday afternoon.
City leader Lee pledged that the government would ask experts to join a task force that would be led by culture minister Kevin Yeung Yun-hung.
"The involvement of high-level [officials], to ensure matters will be given attention and dealt with appropriately, is also important," the chief executive said.
Yeung said: "But the more important thing is to look at other measures that need to be improved, whether it's the system or future work arrangements, to ensure that our stage performances can proceed more safely."
Asked whether Mo Lee's family members, who were due to arrive from Canada, would be exempted from Hong Kong's seven-day hotel quarantine on compassionate grounds, he said: "Our Health Bureau has proactively reached out to his family and proposed that upon their arrival, a hospital visit is arranged for them."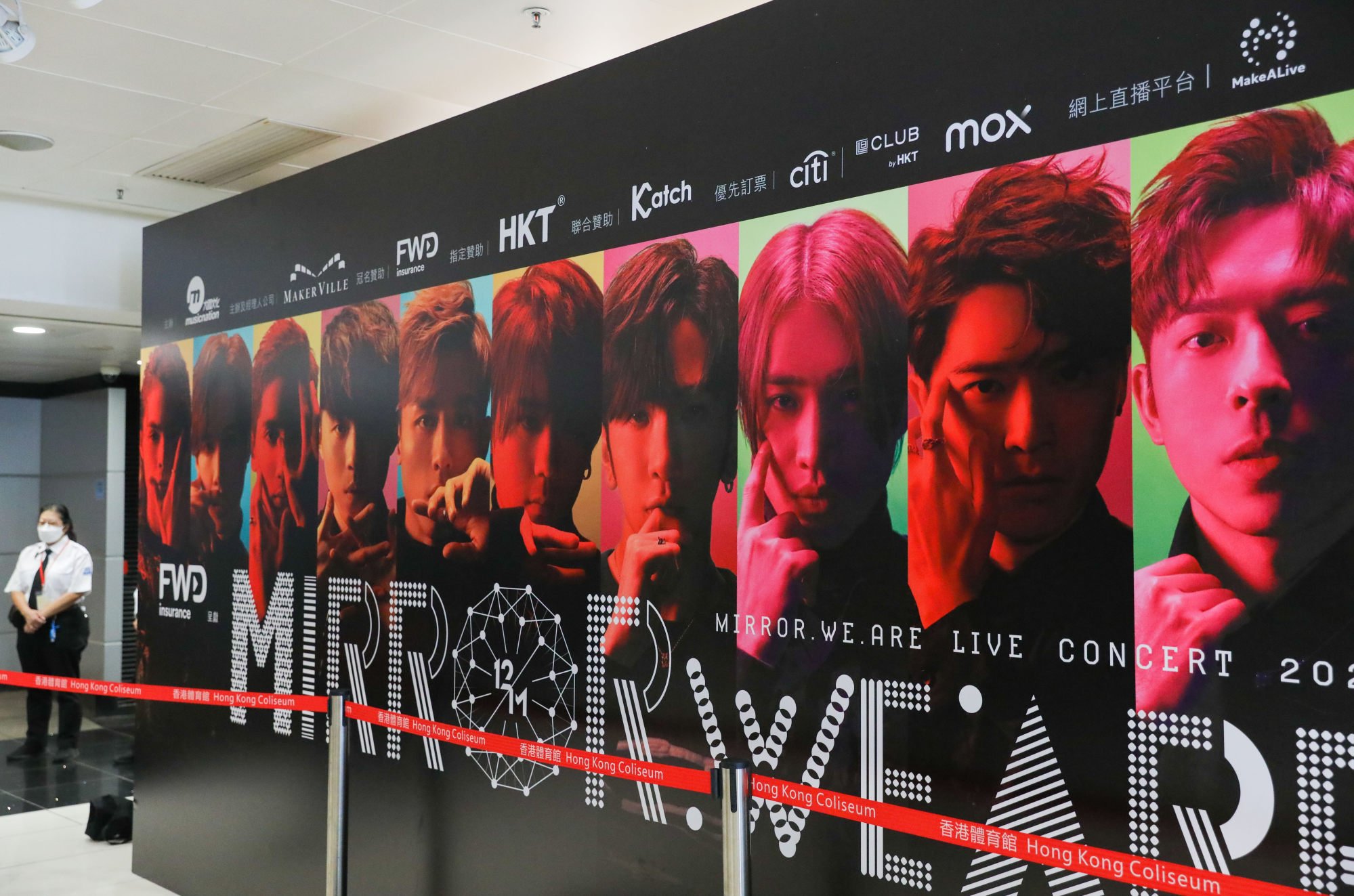 After an initial check of the venue on Friday morning, Yeung said: "A preliminary inspection suggests that a metal cord snapped, causing the screen to fall down."
The minister revealed his task force had been set up under the Leisure and Culture Services Department (LCSD), which would work with the departments for electrical and mechanical services, as well as labour, to find out what went wrong.
The inquiry could take several weeks, he cautioned, and the for the time being, LCSD would approach other performing groups to examine risks for their acts.
But Yeung refused to reveal the identity of the contractor who set up the screen at the coliseum, stressing authorities had carried out an inspection previously when minor problems had sprung up in earlier shows.
The concert organisers also announced the cancellation of the eight shows remaining in the 12-night run and assured fans their tickets would be refunded.
The concert's main contractor was Engineering Impact, according to the organiser, although a few subcontractors were also involved, including Hip Hing Loong Stage Engineering Company. Employees at Engineering Impact said they had yet to receive details from management about next steps.
Hip Hing Loong said it was not involved in the work for the video screen in question, and said the main contractor had assigned another supplier to that job, but added it would assist with the investigation.
MakerVille, which manages Mirror and other ViuTV artists as the entertainment business arm of telecoms company PCCW, and show organiser Music Nation said they were working with authorities, as well as the contractor and subcontractors behind the stage structures, to carry out a thorough investigation.
"If we detect any suspicion of impropriety by anyone or unit involved, we will contact police immediately," they said, adding organisers had met officials over the matter.
Police from the organised crime and triad bureau arrived at the site early on Friday to investigate.
The share price of PCCW, the conglomerate owned by second-generation tycoon Richard Li Tzar-kai, was down 0.7 per cent. In a statement, Li expressed his "deep concern" and pledged to shoulder the dancers' medical expenses through his company.
"[I] would like to send [my] sincerest regards to the injured performers and their families, and wish the injured a speedy recovery," he said.
Previous Mirror concerts were plagued by minor safety incidents, one of which involved Frankie Chan Sui-fai falling off an elevated stage, resulting in an abrasion. During prior rehearsal, one dancer was also reportedly injured.
Chan called off his weekend birthday celebration, while Moov, an online music platform also affiliated with PCCW, shut its pop-up stores across the city that sold concert memorabilia.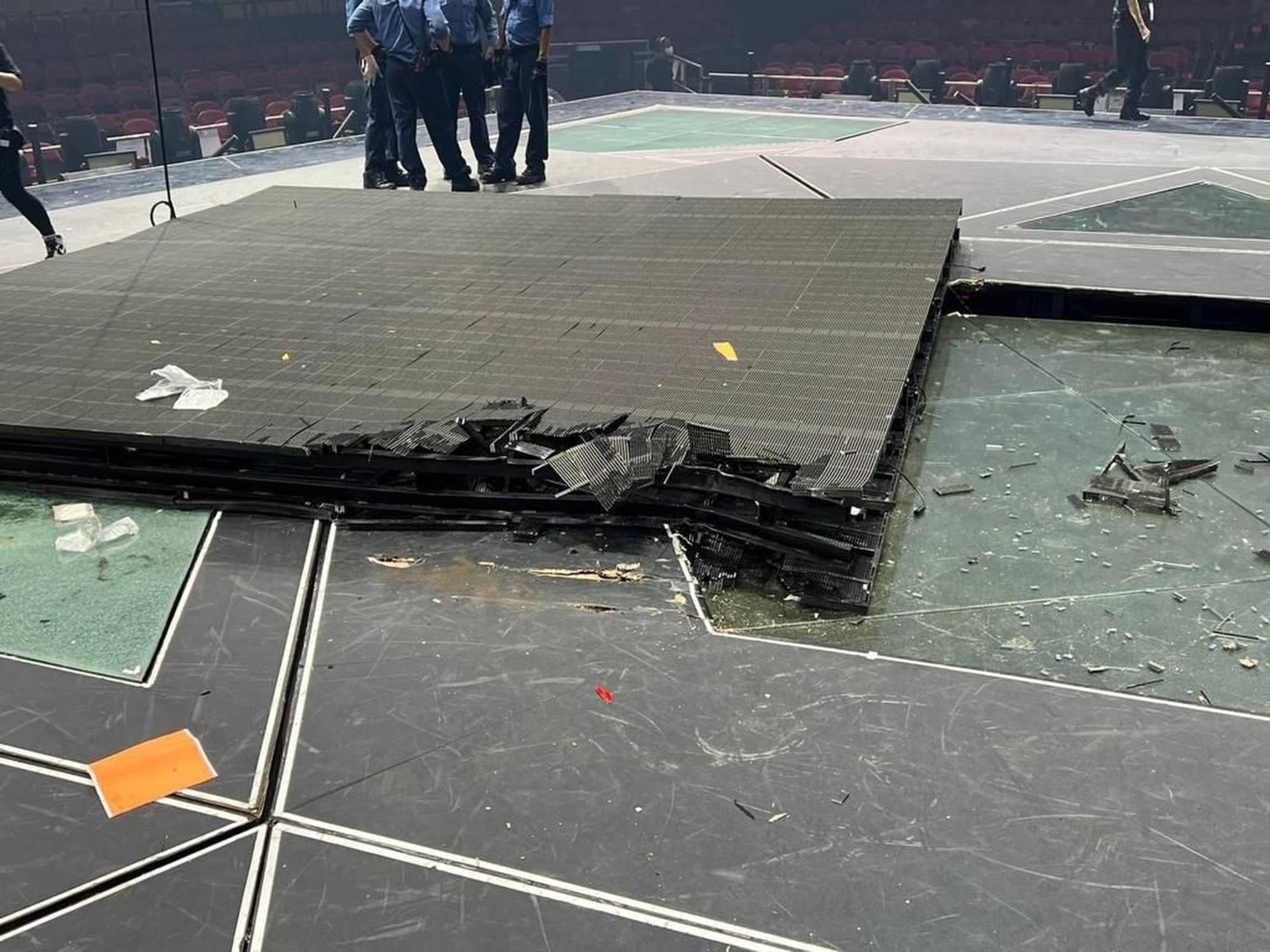 Secretary for Labour and Welfare Chris Sun Yuk-han said authorities had ordered all activity under the remaining screens at the venue to be suspended, and for organisers to work with relevant officials before removing the devices.
He said officers from the Labour Department had already visited the venue to collect evidence and would carry out enforcement action, including laying prosecutions under the Occupational Safety and Health Ordinance if necessary.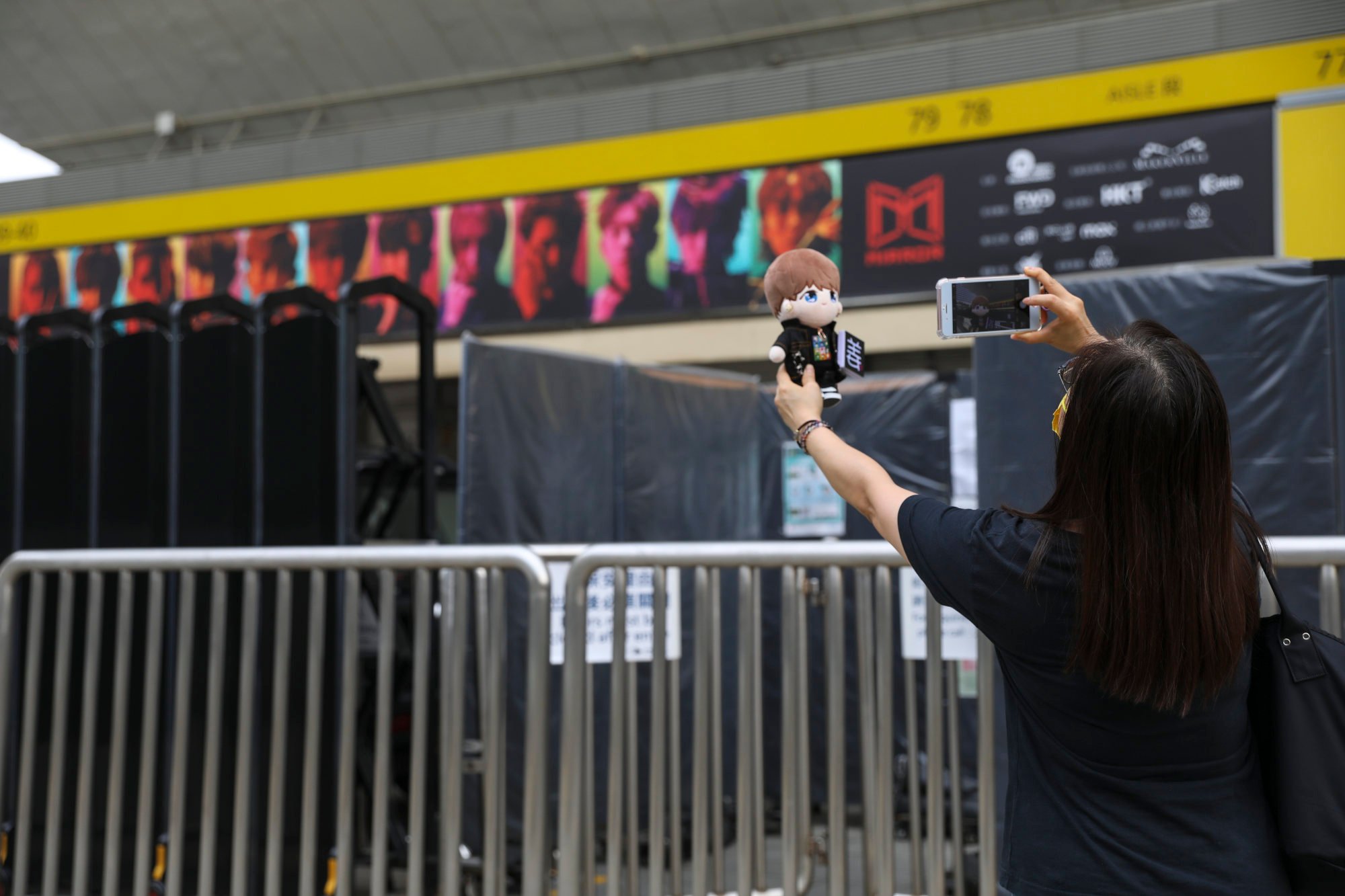 Fans expressed shock and disbelief that such an accident could happen even given all the preparation involved.
"I thought the organiser had learnt from the lessons on the first two days. I find it ridiculous that such a major stage accident could happen even after all the safety measures," said Kitty Ling Ka-Ying, a 20-year-old fan.
A fan who gave her name as Ka demanded an answer from the band's management agency.
"They must explain what happened, and not just find a scapegoat, close the matter and go on to make money," the 40-year-old freelancer said. "I love Mirror because they made me believe Hong Kong was still a place for dreams. But now the dream has shattered."
Additional reporting by Yanni Chow, Sue Ng, Lilian Cheng, Sammy Heung, Victor Ting and Joyce Ng