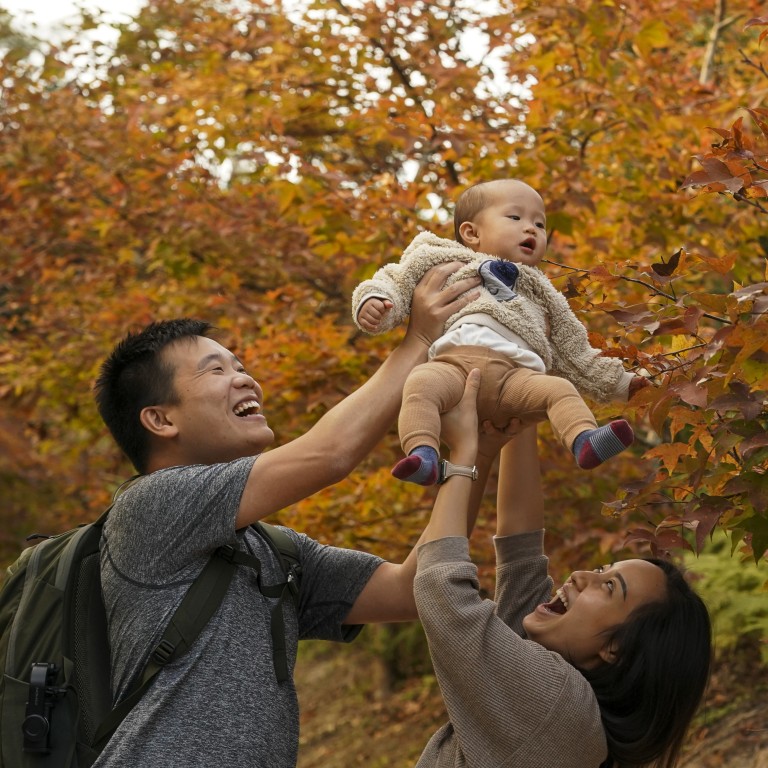 Marry, have a baby? No thanks, say more Hongkongers, as experts blame pandemic, cost of living, sky-high home prices
Number of marriages, births plunged in 2021, with men and women tying the knot later, delaying having children
Trends are worrying because of Hong Kong's ageing society and longer life expectancy, experts warn
Working more than 10 hours a day and earning less than HK$20,000 (US$2,547) a month, Hongkonger Daniel Wang, 29, said he could not afford to get married or have children, and preferred to remain single.
His intense working life as an editor with a media organisation left him exhausted, he said, and he often ended up spending his days off resting at home.
A university graduate who has been working for six years, Wang lives with his parents and a younger brother.
He said his income was barely enough for himself, let alone a wife and family or buying a home.
"These are luxuries I can't afford," he added. "I think being single is acceptable. There will be less drama in my life and I get to spend what little savings I have on myself and my parents."
The latest official data found that the trends of fewer Hongkongers getting married or having babies persisted and worsened last year.
Figures released by the Census and Statistics Department on Thursday showed that the crude marriage rate – the number of marriages per 1,000 in the population – hit 30-year lows of 6.7 per 1,000 for women and 8.0 per 1,000 for men last year.
That represented a drop from 12.6 for women and 14.8 for men in 2016, and 15.5 for women and 17.6 for men in 2011.
Both women and men also married later, with the median age at first marriage rising to 30.6 for women and 32.2 for men last year, compared with 29.4 and 31.4 respectively in 2016, and 28.9 and 31.2 in 2011.
The number of babies born last year also plunged to the lowest in 30 years.
The number of live births dropped by almost two-fifths from 60,856 in 2016 to 36,953 last year. There were 95,451 live births in 2011.
First-time mothers were also older, with the median age of women at first childbirth rising to 32.6 last year from 31.4 in 2016 and 30 in 2011.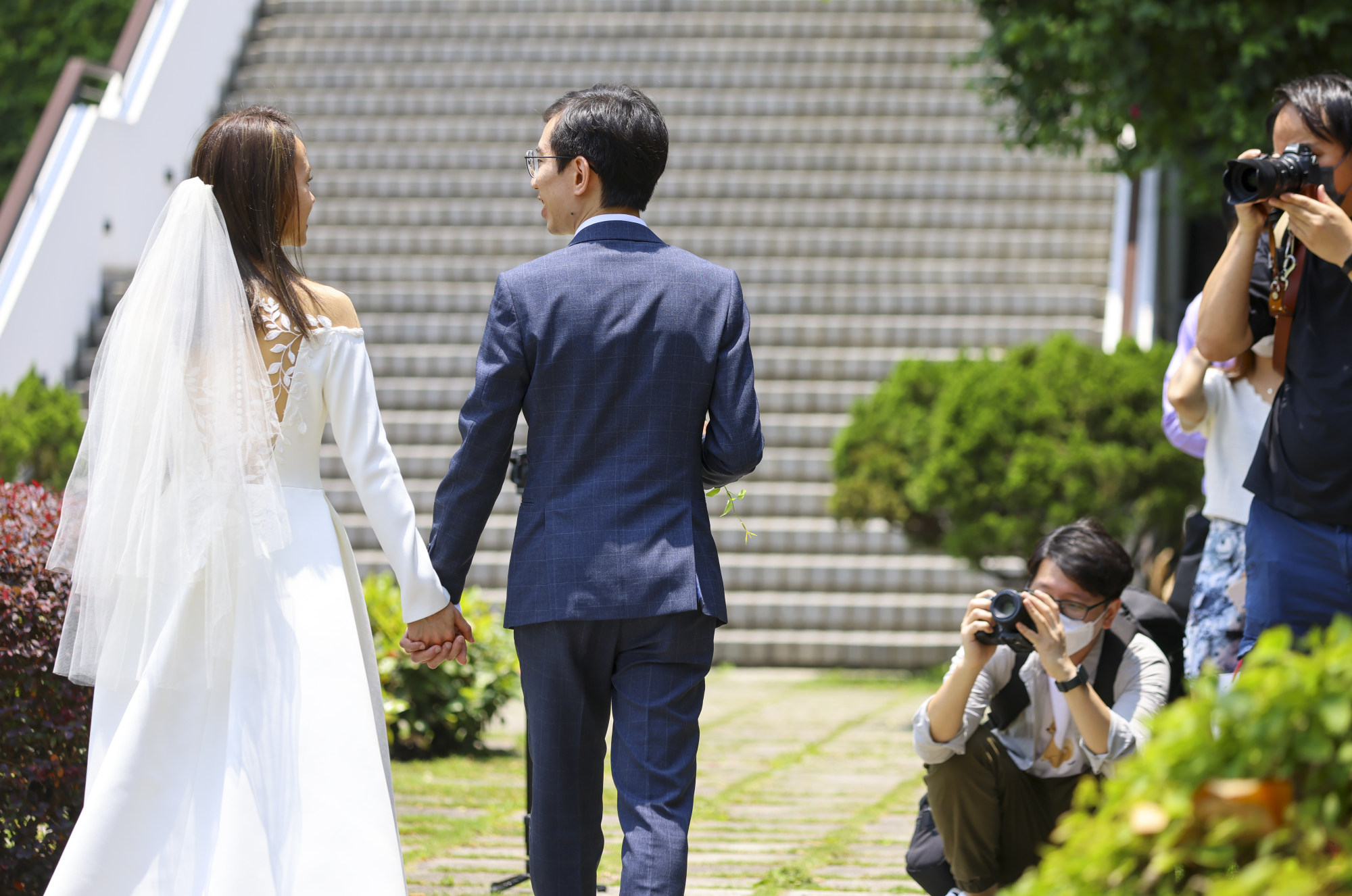 Experts who found the data worrying said the Covid-19 pandemic was partly to blame, bringing financial instability and travel restrictions that disrupted many people's plans to marry and have children.
But they also warned the downward trends were long-term and could affect Hong Kong's social and economic stability unless the authorities took immediate action.
"The decreasing marriage and birth rates, and the postponing of the age of marriage have been a long-term trend in Hong Kong," said Dr Xu Duoduo, an assistant professor of sociology at the University of Hong Kong (HKU).
She said the trends reflected the "demographic transition" in Hong Kong and other developed economies, where people placed greater emphasis on individual well-being and many better-educated women delayed getting married and having babies.
The high cost of living in Hong Kong, especially sky-high home prices, had also discouraged many from starting a family, Xu said.
As more individuals chose not to marry or delayed doing so, the trend became more acceptable in society too, she added.
Professor Paul Yip Siu-fai, associate dean of HKU's faculty of social sciences and chair of population health, said marriage was not top of the agenda for young people today.
He said the pandemic had caused job losses and financial instability, leaving residents less confident about starting a family or having more children, while cross-border travel restrictions meant fewer marriages between Hongkongers and mainland Chinese.
The city's birth rate was also affected by many young couples choosing to migrate, as they were among the most fertile residents.
Meanwhile, the data also showed that Hong Kong's gender imbalance worsened, with many more women than men.
The sex ratio – the number of men per 1,000 women – declined to 839 last year, from 852 in 2016 and 876 in 2011.
Yip said this was because women made up most of those from the mainland allowed to move to the city to be with their spouses, and women also lived longer than men.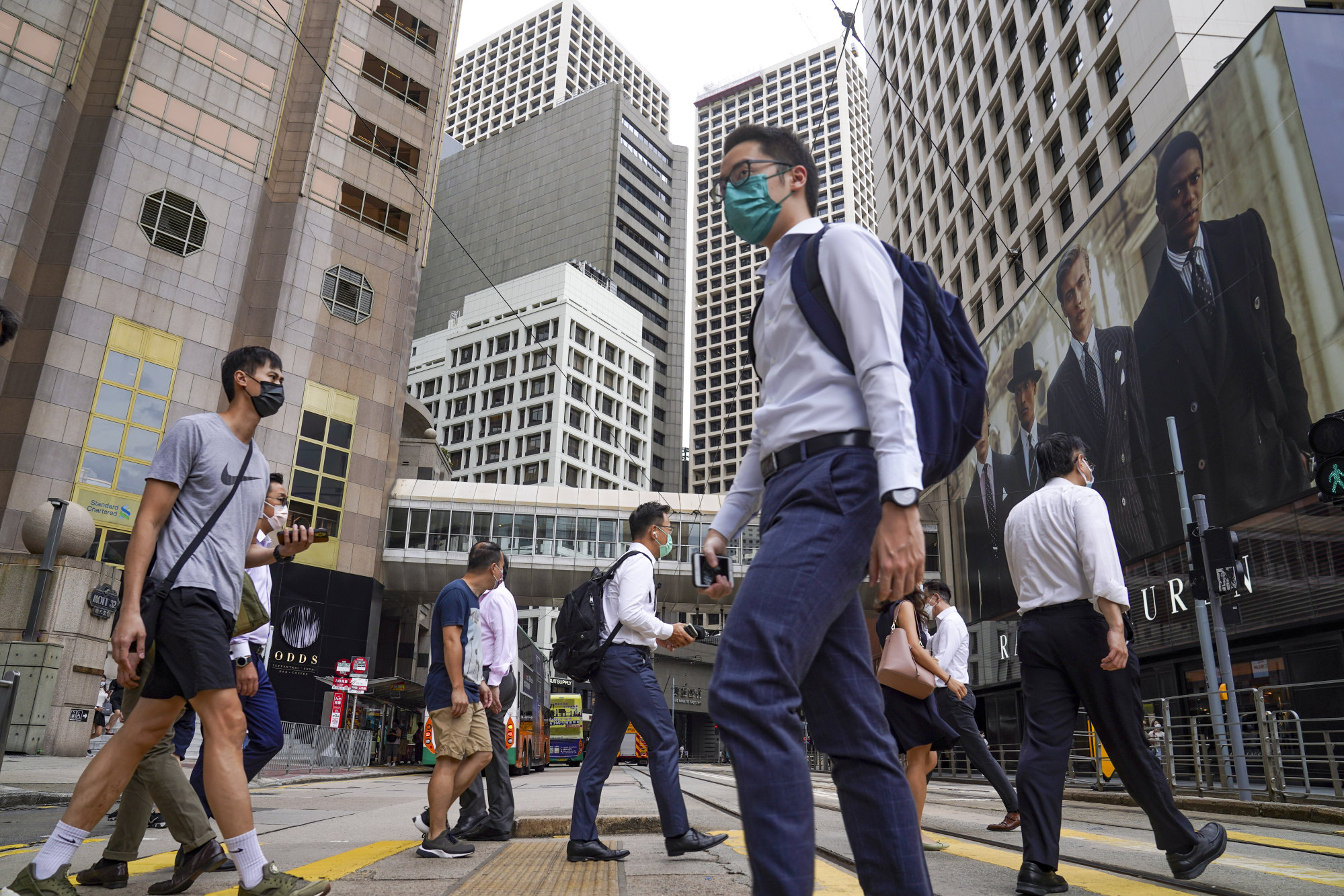 He said Hong Kong women tended to marry up, preferring men as good as or better than themselves in terms of education and income, which limited their options, whereas men had more choice.
"The decreasing marriage and birth rates are worrying, and the numbers will remain at a low level for a long time," Yip said.
He added that the trends were of concern also because of the city's rapidly ageing population and the fact that people were living longer.
Hongkongers' life expectancy at birth rose last year to 87.7 years for women and 83 years for men, up from 87.3 and 81.3 respectively in 2016.
Yip said the trends in marriages and births could lead to financial and social instability, with potential issues including less economically active manpower and an absence of connections for people to stay.
He urged the government to address the concerns of young people, including making homes more affordable, creating more stable jobs and ensuring Hong Kong was more liveable.
"The government should address the concerns of these people who have very simple and humble aspirations for family formation, a crucial part of any healthy society," he said.