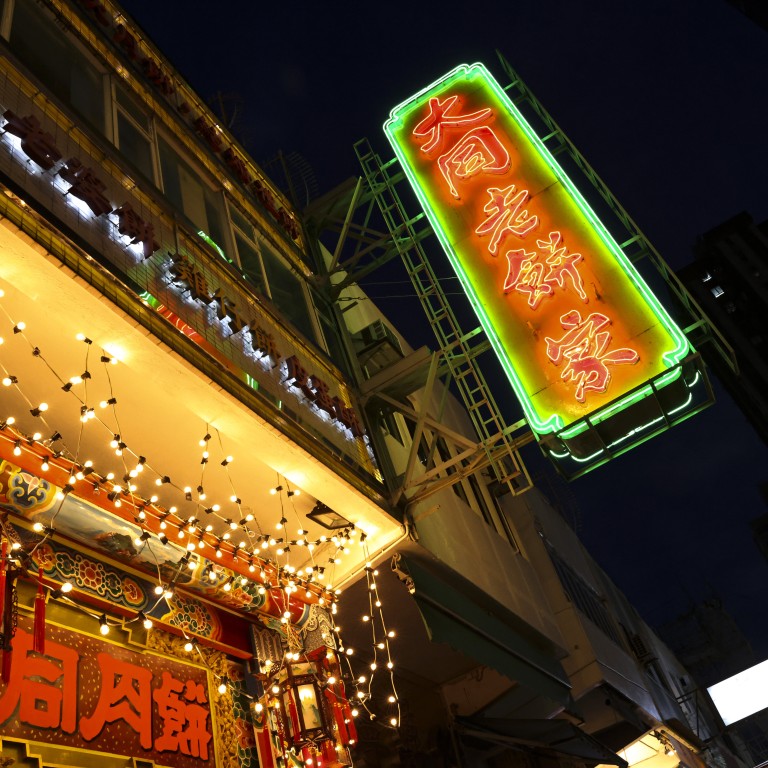 Lights out for Hong Kong's neon signs? Tradition losing shine as businesses struggle to meet rules
Owner of 79-year-old Tai Tung Bakery in Yuen Long hopes to persuade authorities to let neon sign stay
Brightly-lit signs a powerful symbol of the city, say enthusiasts keen to save, repurpose them
Another piece of Hong Kong's heritage will go when the bright lights of the Tai Tung Bakery in Yuen Long are dismantled after the Mid-Autumn Festival, stirring debate on conservation of the city's neon signage.
"It's very sad," said Peter Tse Hing-chi, third generation owner of the traditional pastry shop which opened in 1943. "This sign grew with the business. It is historically significant – for as long as the shop has been here, the sign has also been here."
He was supposed to remove the sign this May, as it was first declared unauthorised and a safety hazard two years ago, but had appealed to keep it. Tse hoped to keep the sign up at least until after this year's Mid-Autumn Festival on Saturday and wished to continue negotiating with the government to keep it up.
For almost eight decades, the bakery set up by Tse's grandfather has been selling traditional Chinese pastries and is famous for less commonly found mooncakes, such as the five-nut mooncake with its sweet filling packed with chopped nuts.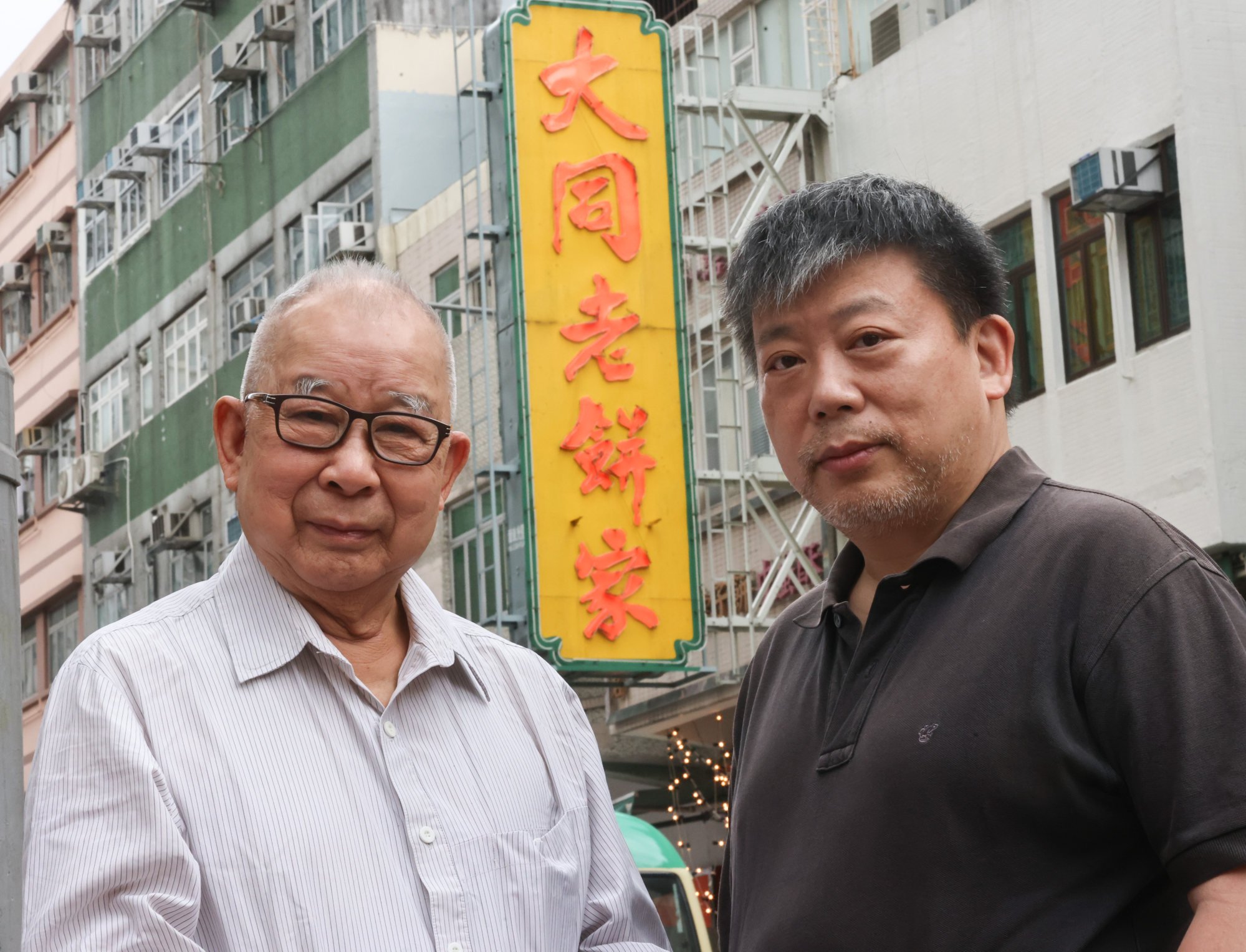 Its one-storey tall sign board features the bakery's Chinese name in glowing red neon tubes, framed in green neon.
It announced that its sign had to go amid action against unauthorised neon signs, many of which went up during the heyday of neon signage in the decades up to the 1980s.
The government cited safety concerns over the old signs, saying the hanging structures could fall or catch fire easily as their parts aged.
The Buildings Department began issuing removal orders for unauthorised signs whose size and condition do not comply with government standards since 2003, with a dedicated signboard control unit established in 2010.
With all signs erected before 2010 considered illegal under the tightened rules, the government allowed business owners to register their signs in 2013. Under the scheme, owners had to submit a satisfactory safety report every five years to keep their signs up.
From 2013 to July 2022, a total of 12,760 unauthorised signboards have been removed. The government has received 992 submissions to its validation scheme, of which 40 per cent have been acknowledged.
Responding to a Post inquiry, a spokesperson from the Buildings Department said they do not target neon signs in their operations.
Once a ubiquitous sight emblematic of Hong Kong, neon signs began their decline at the turn of the century as businesses began using cheaper, more flexible LED lights.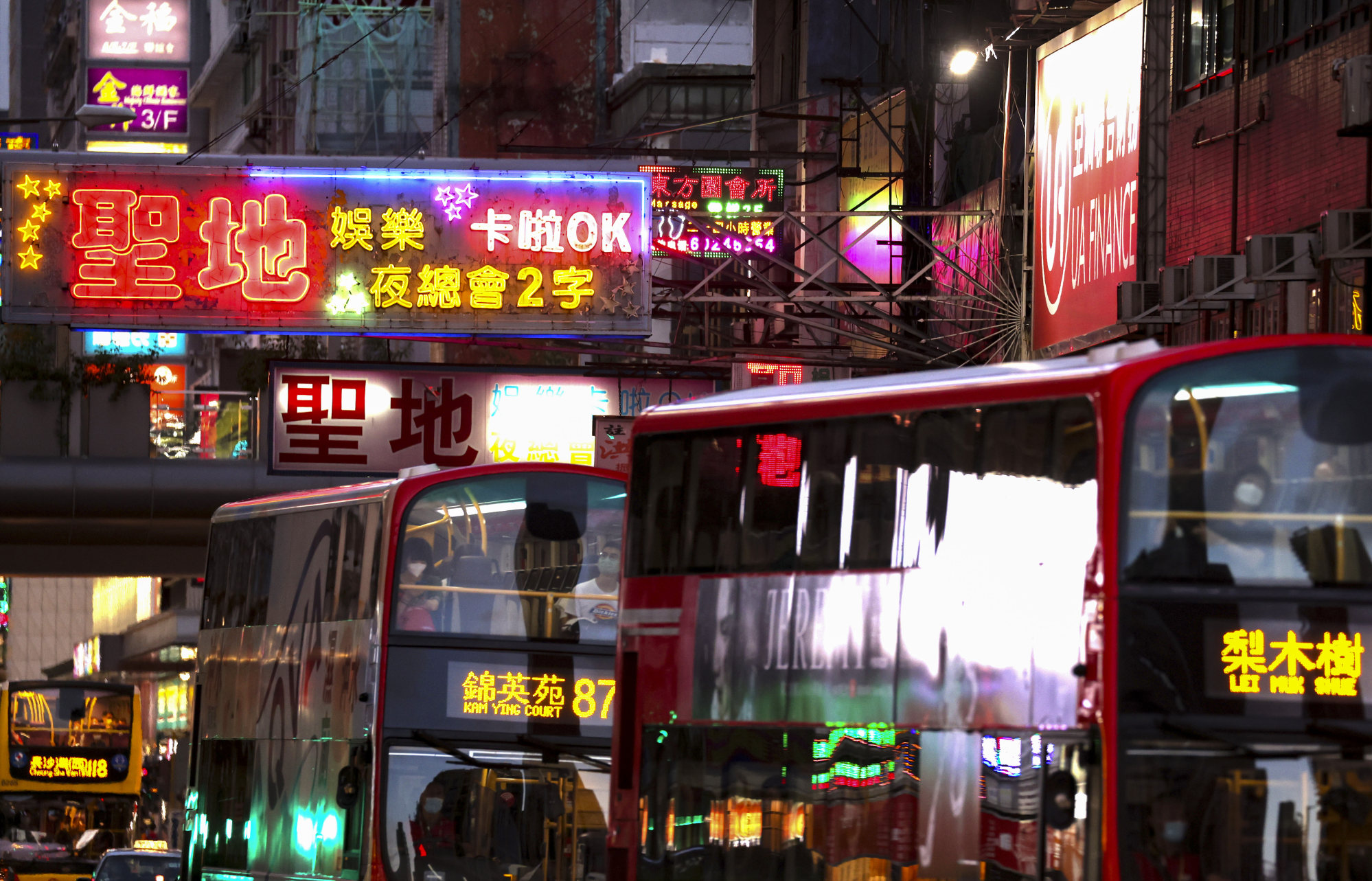 Veteran neon sign maker Wu Chi-kai, 56, in the industry for nearly 40 years, recalled the hectic late 90s when he had only two rest days a month. He has lost count of the number of signs he made.
In the 2000s, most of the manufacturing work moved to Shenzhen, with only the most demanding projects remaining in Hong Kong.
Wu is among only eight neon masters left in Hong Kong, acknowledged for their skill in bending glass tubes into intricate shapes and filling them with neon gas. None of them works full-time, and Wu said he earns much less than before.
Polytechnic University assistant professor of design Brian Kwok Sze-hang, who studies the history of neon signs in the city, said they have long outlived their advertising purpose, but have evolved into a powerful symbol of Hong Kong for Hongkongers and tourists alike.
"Locals didn't really care about neon signs until they began to disappear, then they noticed the streets were becoming more homogenous and felt that this wasn't the city they knew," he said. "Before that, neon signs were daily objects taken for granted, and some even complained about light pollution from them."
The upkeep of the signage could be a challenge for some businesses, he added, as it cost between HK$50,000 (US$6,400) and more than HK$100,000 to engage a licensed contractor to check every five years that a neon sign satisfied the rules.
Kwok called for the signs to be preserved, criticising the government policy for being practically a blanket ban.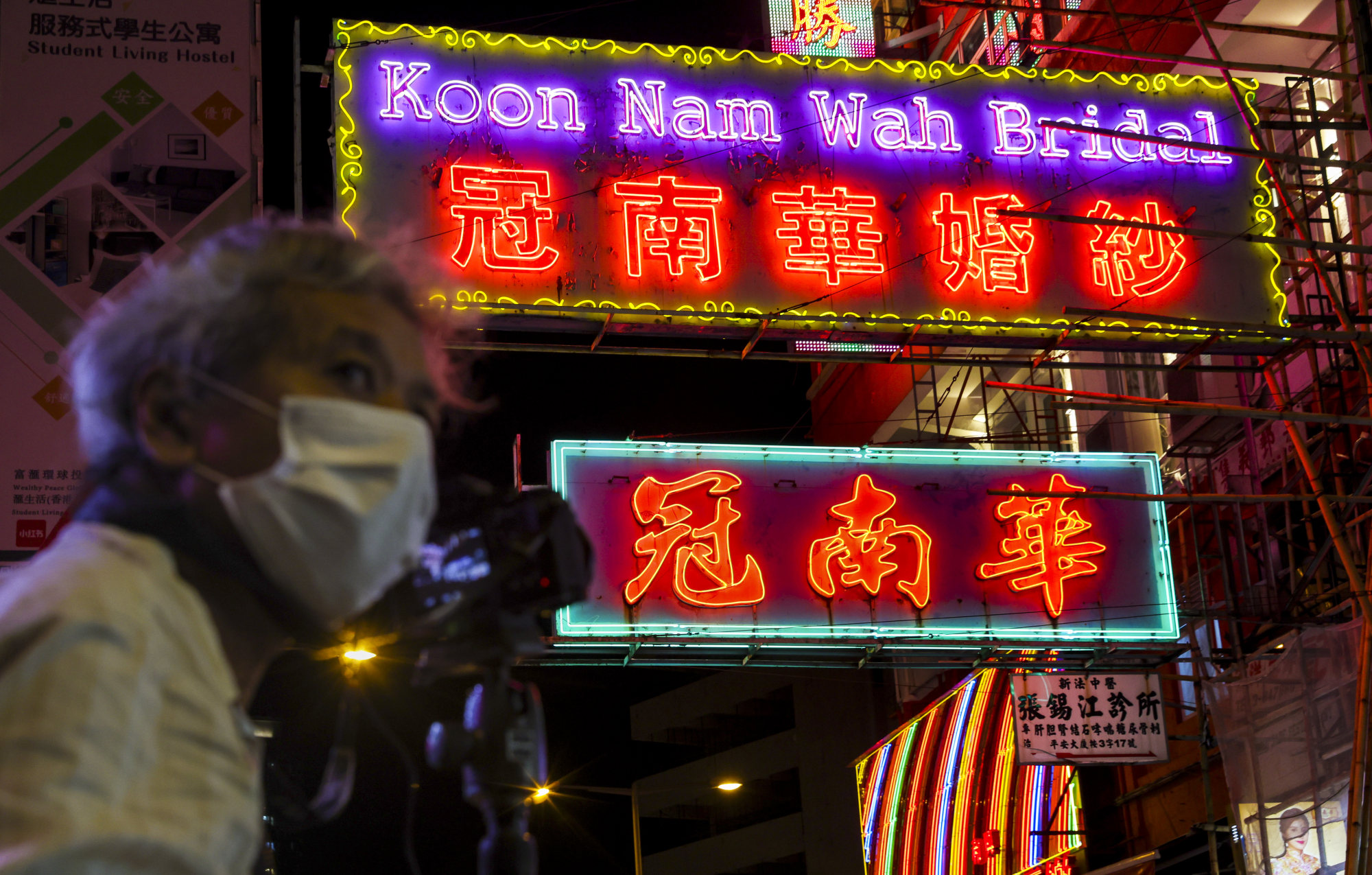 "It will kill lots of valuable, well-maintained signs. I think the government should collaborate across its departments or with NGOs to preserve nice-looking signs in good condition," he said.
Aric Chen, former curator-at-large at art museum M+ who led its 2013 campaign to collect removed neon signs, said it was feasible to save decades-old signs from the landfill.
"I can't tell you how many Hongkongers expressed happiness and even gratitude for it," he said. "There are challenges to collecting neon signs, but they are not insurmountable. I'm not sure why other institutions haven't also taken this on."
Cardin Chan, general manager of non-profit neon collector Tetra Neon Exchange, recalled that it was hard to convince the owner of Koon Nam Wah bridal shop in Yau Ma Tei that his group could maintain its heritage sign.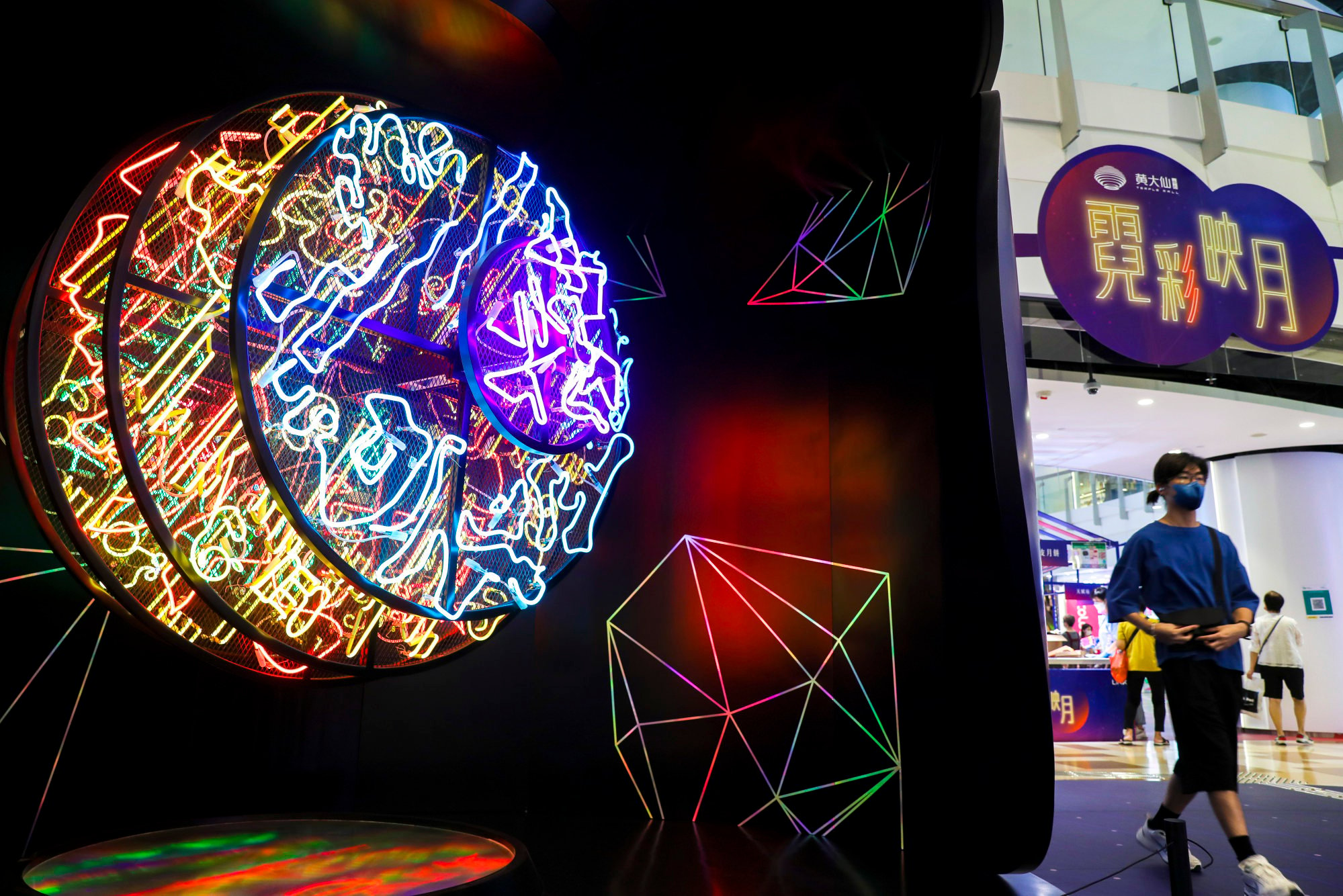 The sign was taken down, and the non-profit is keeping it. Other groups collecting the old signs have turned them into a popular art form, creating new artworks for display.
Architects Kevin Mak King-huai and Ken Fung Tat-wai, who run the non-profit Street Sign HK, organised an exhibition featuring an installation made of neon tubes from signs donated to their group.
Neon master Wu and artist Jive Lau Ho-fai repaired the old neon tubes before they were reassembled into an installation.
Pleased with how it turned out, Wu pointed out that not all the neon signs still hanging in the city were top-quality and worth preserving.
"It's not only about the neon tubes, but also the iron frame, paint job and installation work," he said. "Collectors of neon signs are enthusiastic volunteers who hope to preserve things they deem valuable, but they may not be able to tell the quality of signs like those who've been in the industry."