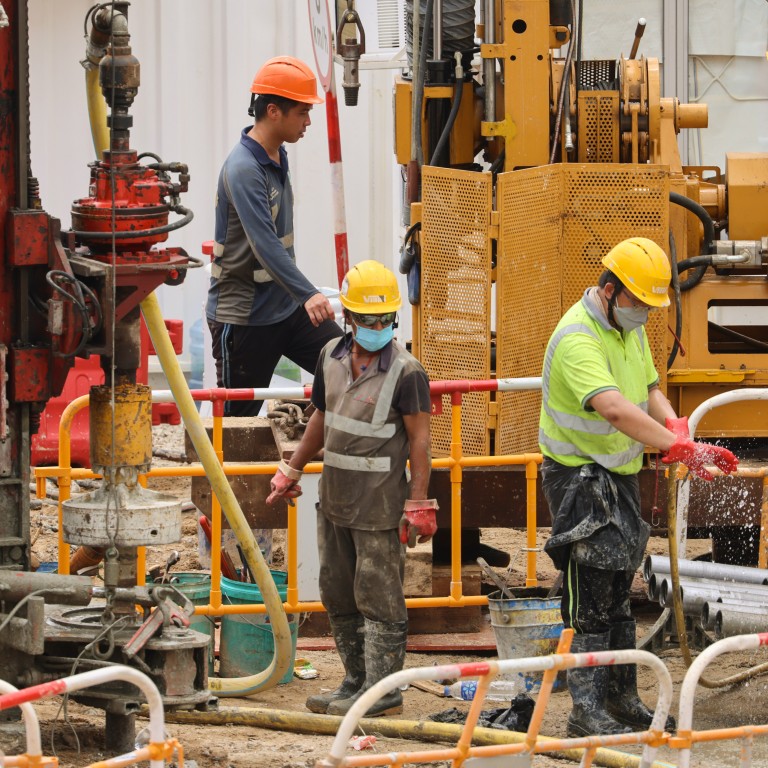 HK$300 million pilot scheme to help injured construction workers get back to work faster launched by Hong Kong government
About 5,000 injured construction industry staff expected to benefit from plan to subsidise cost of private healthcare to speed recovery
Acting commissioner for labour says scheme will help injured recover faster, return to work earlier and stop development of chronic conditions
Around 5,000 construction workers injured on the job are expected to benefit from a HK$300 million (US$38.2 million) three-year pilot programme funded by the Hong Kong government that will allow them to use private healthcare services at a subsidised rate.
The scheme, announced on Friday, will allow construction industry staff with workplace injuries to get fast treatment so they can recover sooner, return to work earlier and prevent their injuries from becoming chronic conditions, according to acting commissioner for labour Jeff Leung Wing-yan.
"This pilot programme aims to use construction industry workers as a starting point, where we can see if providing services to these workers with work injuries using this method will bring the benefits we expected," he said.
Only construction industry employees who sustain a musculoskeletal work injury or occupational disease on or after September 1 will be eligible for the programme, launched by the Labour Department.
They must also be expected to be absent from work, or have been off, for at least six weeks.
Leung said more than 90 per cent of on-the-job injuries in the construction industry were related to musculoskeletal problems, which included conditions such as strains, sprains, fractures or dislocations.
Workers will only need to pay the same treatment costs as those in public healthcare facilities under the programme, then claim reimbursement from their employer. They will also see shorter waiting times as well.
The programme will cover outpatient treatment from general practitioners, orthopaedic doctors and occupational medicine specialists. It will also include physiotherapy, occupational therapy, imaging services and electrodiagnostic testing.
The applicants will be assigned a case manager, who will assist them with arranging treatment and their return to work.
Leung said 10,531 workers could not work for six weeks or more because of industrial injuries last year.
A total of 2,249 of them were from the construction industry, the highest among the various sectors.
The Labour Department estimated that, based on their statistics, about 5,000 people could benefit from the programme.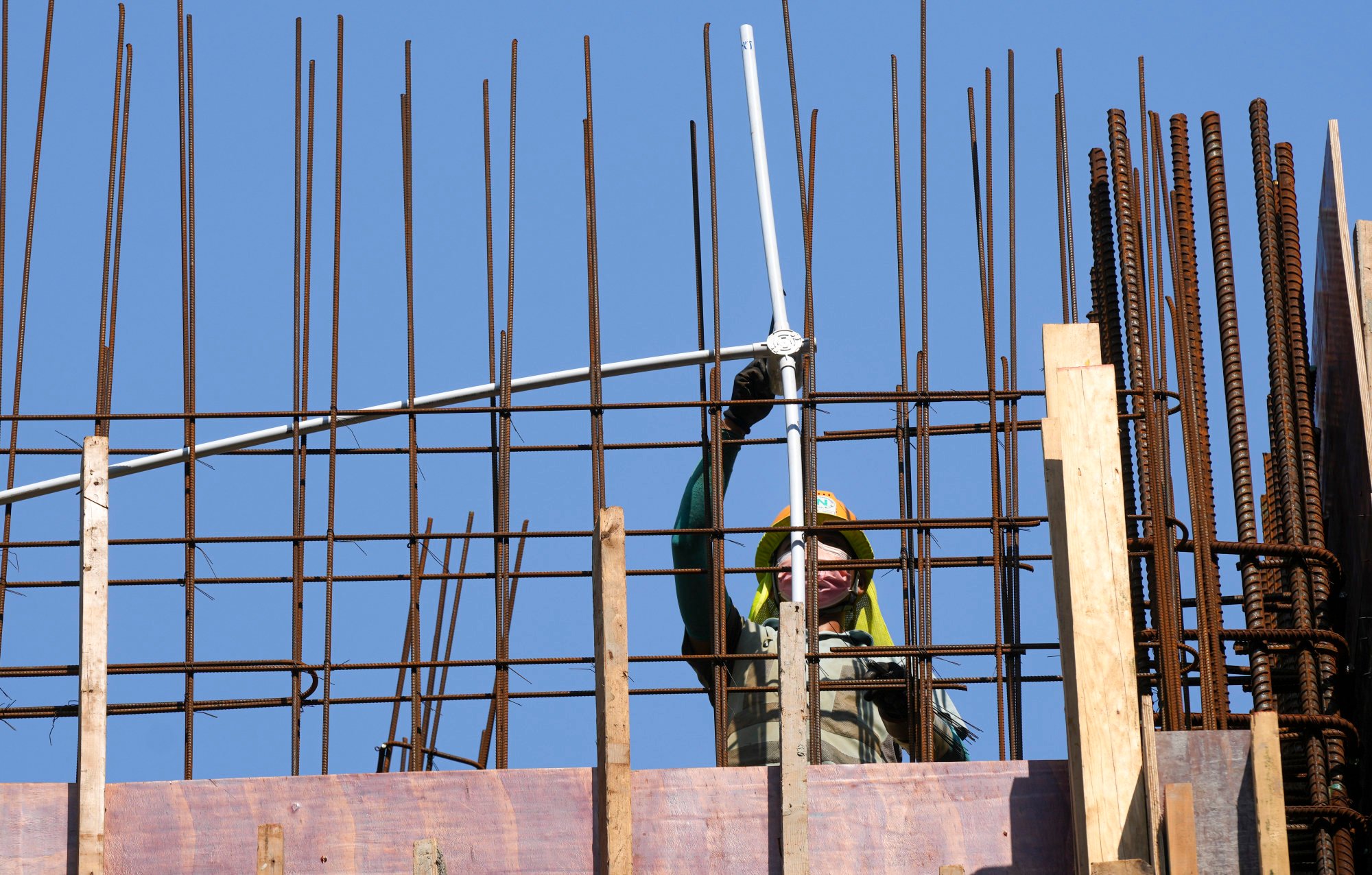 Service contractor Actmax Limited will set up the Work Injury Rehabilitation Office to provide services and implement the programme alongside it's strategic partner, Chinese University of Hong Kong Medical Centre.
Eligible workers will be contacted by the department based on the reported work injuries by employers, but direct enquiries from employees may also be handled.
Potential participants, however, will have to undergo a clinical assessment by a case doctor before they can join.
The pilot scheme was launched just two weeks after the collapse of a 65-tonne tower crane at a construction site on Anderson Road in Sau Mau Ping earlier this month, which killed three workers and injured six others.
The chairman of the main contractor, Aggressive Construction Company, wrote in a recent letter to its employees that the firm was shocked by the incident and had zero tolerance for accidents.
The company highlighted that it had "done its best" to support the families of those who were killed and injured in the tragedy.
But Leung said on Thursday the programme was not linked to the Anderson Road incident, as it had been proposed by Carrie Lam Cheng Yuet-ngor, the previous chief executive, in her 2019 policy address.
Fay Siu Sin-man, the chief executive of the Association for the Rights of Industrial Accident Victims, said she welcomed the scheme.
She explained that many workers had to wait for more than a year for specialist treatment and that many were forced to rule out private healthcare because of the cost.
But Siu said she had reservations about whether workers would be able to return to work under the scheme, as companies may not have suitable positions for them or because there may be mistrust between the two parties.
She also questioned the exclusion of psychiatric services from the scheme, which could leave injured workers with incomplete treatment, as the waiting time for public mental health specialists was a year.
"There could be a situation where their muscles are recovered, but they have not even started their mental health treatment," Siu said.