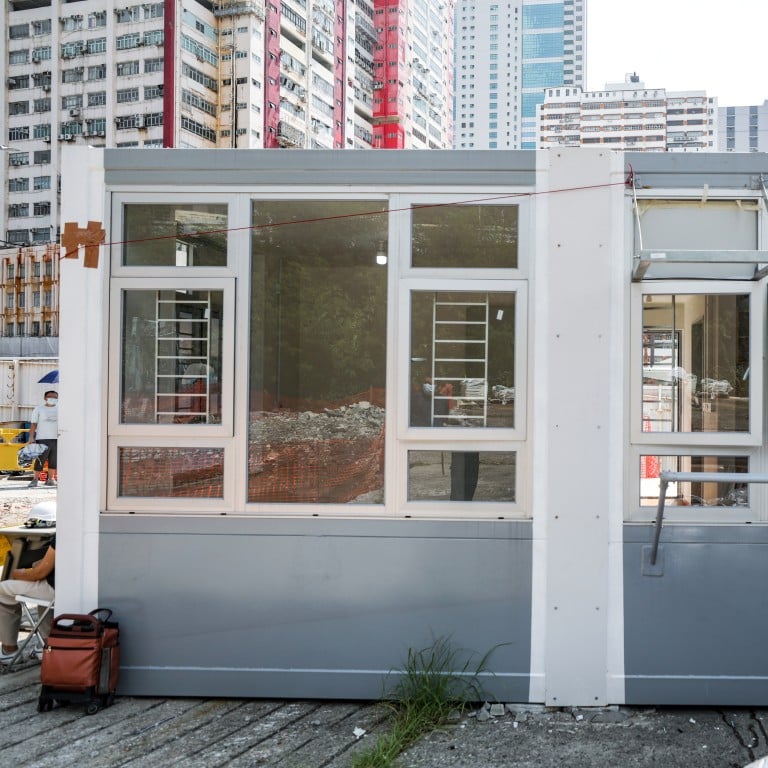 Concern group urges Hong Kong housing authorities to take over supplying transitional homes
Society for Community Organisation announces transitional housing project under a five-year lease in the industrial district of Kwai Chung
Government has more resources and liberty concerning tenancy, society says
Hong Kong housing officials should take over the responsibility of building temporary homes for people waiting for public flats so as to provide a more stable supply, a concern group has urged.
The Society for Community Organisation made the appeal on Sunday as it revealed details of a transitional housing project under a five-year lease with the government in the industrial district of Kwai Chung, in the southwest New Territories.
The group aims to provide about 700 low-income residents with 220 temporary housing units, comprising 216 two-person rooms and four family flats, in the second quarter of 2023.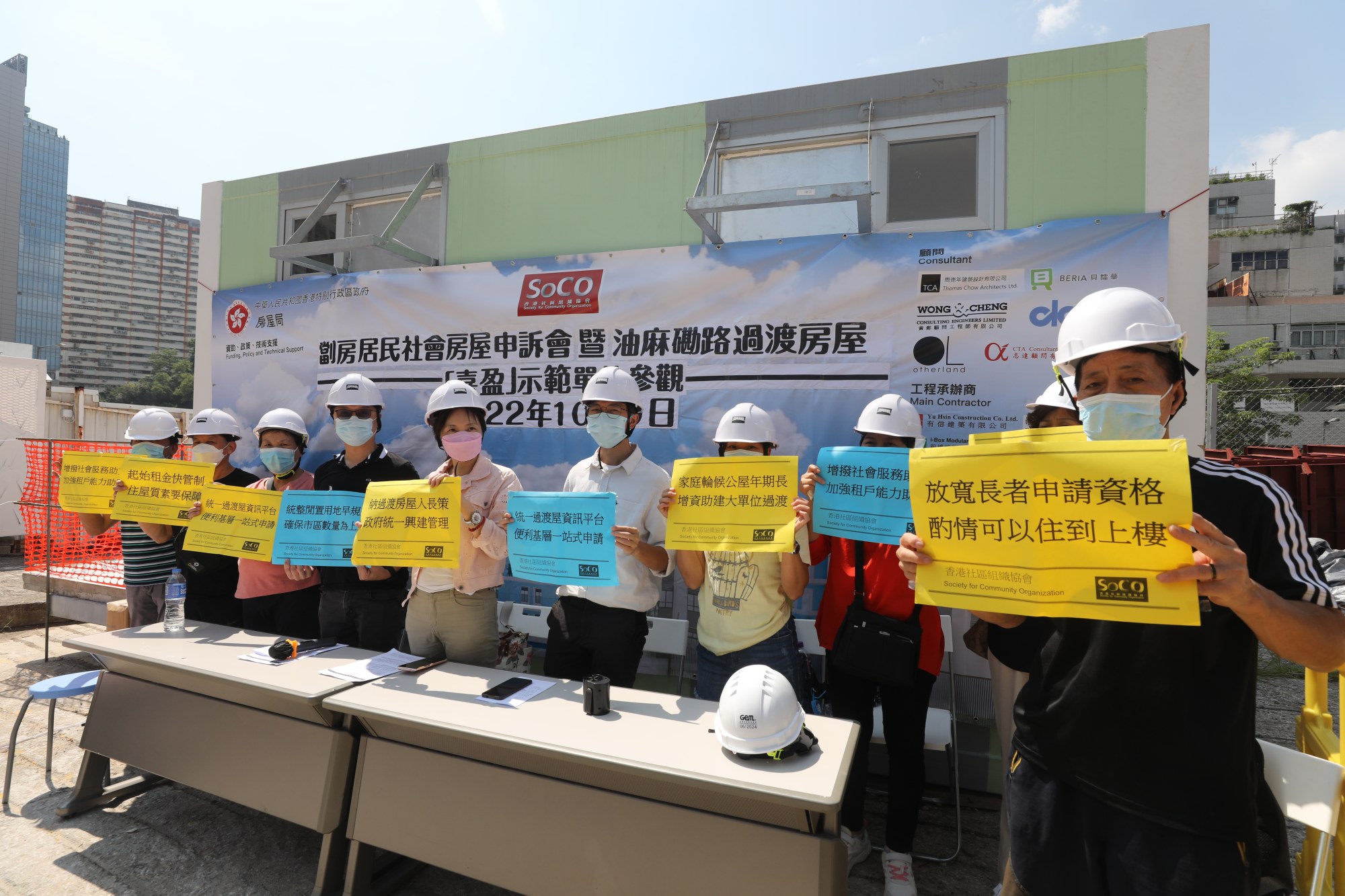 "If transitional housing becomes part of the government's long-term strategy, authorities can take responsibility to build them. They have more resources," said Sze Lai-shan, the NGO's deputy director.
"They also have more liberty concerning the tenancy. Now, we have to renegotiate the lease term every five years. It will be a better use of resources if those houses can be used for longer, like more than 10 years."
Hong Kong remained the world's most expensive city to live in for the third year running, according to an annual report published in June by global mobility company ECA International.
According to a government research report published last year, the city's roughly 100,000 subdivided flats, which are often substandard, were home to about 230,000 residents, or 3 per cent of Hong Kong's population.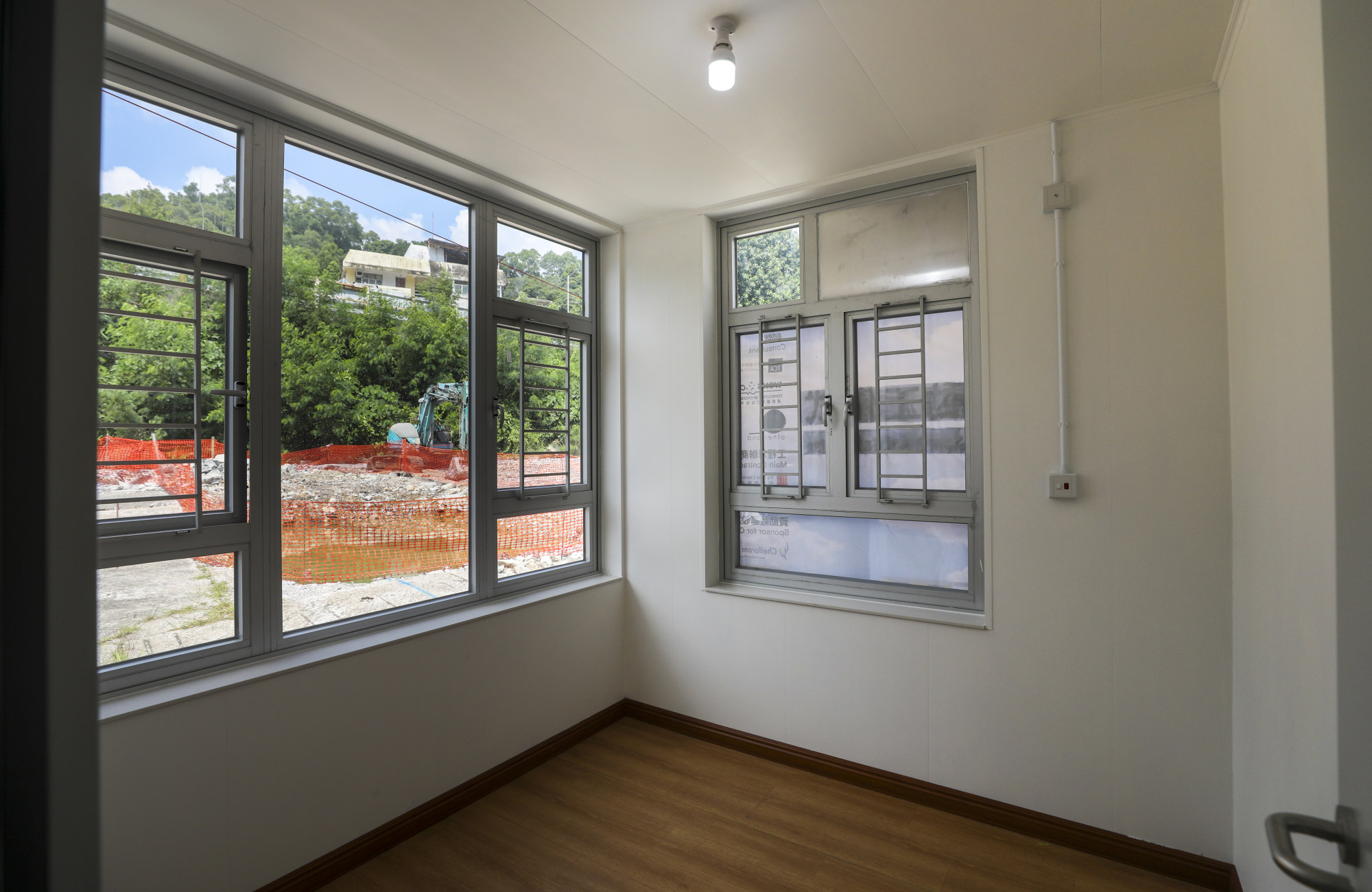 Transitional housing was a 2018 government initiative to help low-income residents living in poor conditions, such as subdivided flats, who have not been able to move to public housing. The average waiting time for a public flat is six years.
The initiative relies on public departments and private developers to contribute their old facilities or idle land for authorities to convert into transitional housing with the help of welfare groups.
By August 2022, the Task Force on Transitional Housing had identified land for providing more than 20,000 temporary homes, of which about 5,400 had already been put into service.
To address the problem, Chief Executive John Lee Ka-chiu set up two task forces on land supply and public housing. The groups had already submitted a report to Lee within 100 days of the new administration taking office as instructed.
Lee said on Saturday, the 100th day after he took office, that he would push for land and housing projects with "speed, efficiency, quantity, and quality".
He would also incorporate suggestions from the two task forces in his policy address on October 19, he added.
Meanwhile, another activist group, the Hong Kong Subdivided Flats Concerning Platform, on Sunday appealed to the government to make eradicating subdivided housing a long-term goal and set specific targets and timetables for this purpose.
"We hope the government will provide us with a timetable as to how Hong Kong can move towards becoming a city free from subdivided flats, a problem that has plagued low-income residents for many years," platform member Kenny Ng Kwan-lim said.
"The new government must … reduce the number of subdivided housing by half within 10 years and provide 10,000 resettlement units."
In response to Post queries, a Housing Bureau spokesman said that continuously increasing land and housing supply was a "fundamental approach" to resolving the problem of subdivided flats.
The chief executive would study and consider including the suggestions made by the two task forces in his policy address as appropriate, the spokesman said.