Hong Kong policy address: 'Light Public Housing' scheme of 30,000 bigger temporary homes proposed to help bridge supply and demand gap
Chief Executive John Lee's first policy address pledges to tackle housing crisis with 30,000 new temporary flats available to tenants for longer
Lee says it is hoped the temporary homes and other measures will cut the housing waiting list from 6 to 4½ years.
A new "Light Public Housing" scheme designed to create 30,000 better transitional homes in Hong Kong in a bid to bridge the supply and demand gap was promised in the city leader's first policy address.
Chief Executive John Lee Ka-chiu said solving the city's housing problems was top of the government's agenda.
He said the larger temporary flats, built on short-term sites, would be offered with cheaper rents for longer and that it was hoped the drive would help reduce the waiting time for public housing from 6 years to 4½ years by 2026-27.
"We need breakthroughs in housing supply and solutions to address the long-term problem of housing shortages," Lee said. "Our aim is to let residents see hope by being housed earlier and living in a bigger home."
The policy address commitment was in line with President Xi Jinping's expectation that Lee's administration would tackle housing problems and Hongkongers' desire for larger homes, which were highlighted in a speech delivered during his visit to the city on July 1.
The public rented home supply in the next five years would increase from 128,000 to 158,000 with the construction of the temporary flats.
But the number of permanent homes only accounts for one-third of the 360,000 public flats planned for the next decade, with the rest expected to be completed between about 2027 and 2032.
"The government has already located land for the future decade's housing supply, but the problem lies in the lack of housing supply in the first five years. This light public housing can fill the gap," Lee said.
He pledged to cap the wait for permanent public flats at the present six years, and add a new index of "composite waiting time" which would also include that for a temporary flat.
A government source said the new index would not be misleading over the extent of the housing shortage.
"It can more comprehensively reflect the effectiveness of the government's efforts in improving the living environment of the public through various types of public rented housing," he said.
The Architectural Services Department will build the temporary homes, which will range from 107 to 333 sq ft, on public or private sites.
The first 1,000 homes are expected to start construction next year with residents moving in by 2024.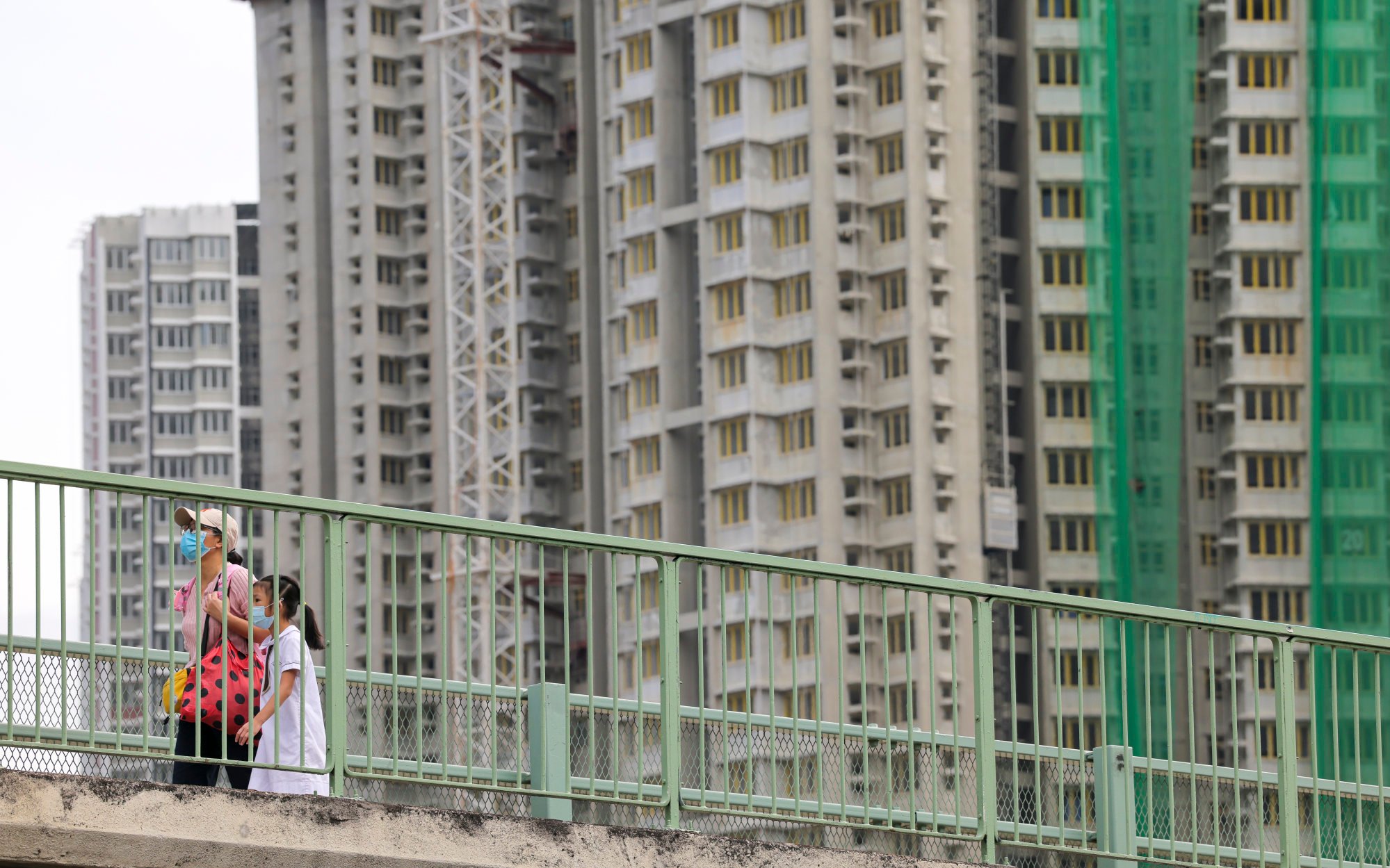 People who have been on the waiting list for permanent public housing for three years or more would be eligible to apply, and priority would be given to those with families, a government source said.
The rent would be pegged at 90 per cent of the cost of newly built public housing in the same district.
A 300 sq ft unit in Yuen Long, for example, would cost tenants HK$1,500 (US$190) a month.
Residents would be expected to stay in the housing until they could be allocated a permanent public flat. But if they had not been given a permanent home before the site was reclaimed, normally in five years, they would need to relocate to other public projects.
The temporary public flats will be built without landscaping or public rest areas and made up of prefabricated modules constructed in mainland China to speed up construction.
Apart from building temporary homes, the authorities would also bring forward the allocation of some permanent public housing as highlighted in Lee's manifesto earlier.
A total of 12,000 flats would be given to those on the waiting list at least three months earlier than scheduled.
The permanent homes will be in new public estates in Tuen Mun, Yuen Long, Fanling, Sheung Shui, Tsing Yi and Kwai Chung.
About 4,000 homes in Fanling would be made available 18 months earlier than expected.
The reason for the faster allocation was that public amenities would be added at a later stage, a source explained.
To further speed up the supply of subsidised flats, the administration will restart a partnership with private developers to construct subsidised housing for sale, a programme that ended two decades ago.
The authorities have identified an extra 255 hectares (630 acres) of green belt sites, to be rezoned for residential development by 2024 to create an additional 70,000 homes.
The administration will also begin the large scale reclamation of 1,000 hectares in the waters east of Lantau Island by 2025.
The financing model for the reclamation work will be proposed by the end of this year.
The threshold to trigger compulsory sales of old buildings in urban areas will also be lowered from 80 per cent to 70 per cent for buildings 50 to 69 years old, and to 60 per cent for buildings 70 years old or more, to speed up redevelopment work.
Chan Kim-ching, a land-use researcher at the Liber Research Community, questioned the effectiveness of building more temporary housing.
"Light Public Housing will increase the number of public flats and the wait may seem shorter. But these are just transitional housing supply and it is not 'real' public housing," Chan said.
Lawmaker Vincent Cheng Wing-shun said the new scheme would improve the quality of life for many, adding that he hoped the homes would be built in urban areas to provide convenience to residents.