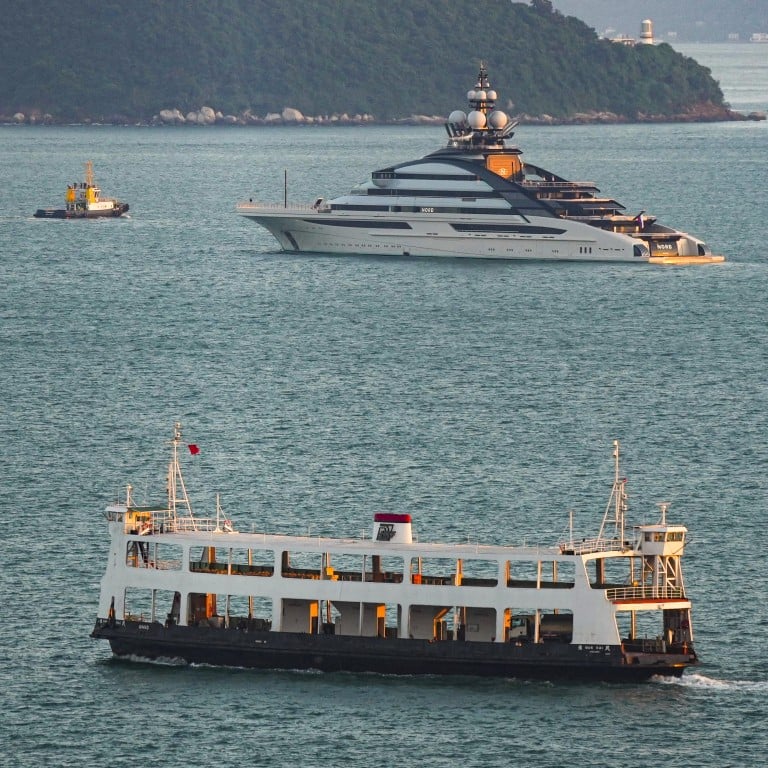 Nord megayacht linked to sanctioned Russian billionaire steams out of Hong Kong waters for South Africa
Yacht, believed to be owned by steel and mining tycoon Alexei Mordashov, sparked diplomatic row between Beijing and Washington after its arrival
Nord put out to sea on Thursday afternoon on a course for the port of Cape Town
A megayacht linked to a Russian billionaire that dropped anchor off Hong Kong has set sail for Cape Town in South Africa, Hong Kong marine authorities have confirmed.
A spokeswoman from the Marine Department said the HK$3.9 billion (US$500 million) Russian-flagged Nord had steamed out of Hong Kong waters on Thursday afternoon, but declined to comment on controversy that surrounded the visit.
Maritime analytics and tracking websites earlier showed the superyacht sailed at around 3.30pm on Thursday and was expected to arrive in Cape Town on November 9.
The 142-metre (466 foot) Nord is believed to be owned by Alexei Mordashov, a steel and mining tycoon considered an ally of Russian President Vladimir Putin.
The European Union, Britain and the United States imposed sanctions on the oligarch after Russia's invasion of Ukraine in February.
The Nord anchored in Victoria Harbour, south of Tsing Yi and north of Green Island, on October 5 after a voyage from the Russian Pacific Ocean port of Vladivostok on September 28.
But the Hong Kong government did not take any action against the vessel and a Marine Department spokeswoman said sanctions imposed by other countries had no force in the city, which sparked a diplomatic row between the United States and Beijing.
Ryan Mitchell, an assistant professor and international law specialist at Chinese University, said the departure was "significant", and the megayacht might shuttle between the BRICS group of nations - Brazil, Russia, India, China and South Africa.
"Though each of these states has different political systems and geopolitical standpoints, they are united by a desire to assert some alternative to the traditional Northern Atlantic-centred global economic order," he said. "Declining to join Washington's sanctions regime is consistent with this position."
He added that the Hong Kong government might be "relieved" as the Nord, the cause of friction between the city and the US, was gone.
But he warned that similar visits and more conflicts over economic ties with Russia were possible.
Professor Michael Tsimplis, of City University's law school, said South Africa might have been picked because of its close relationship with Russia, adding that it might have been the plan all along to go to the country via Hong Kong.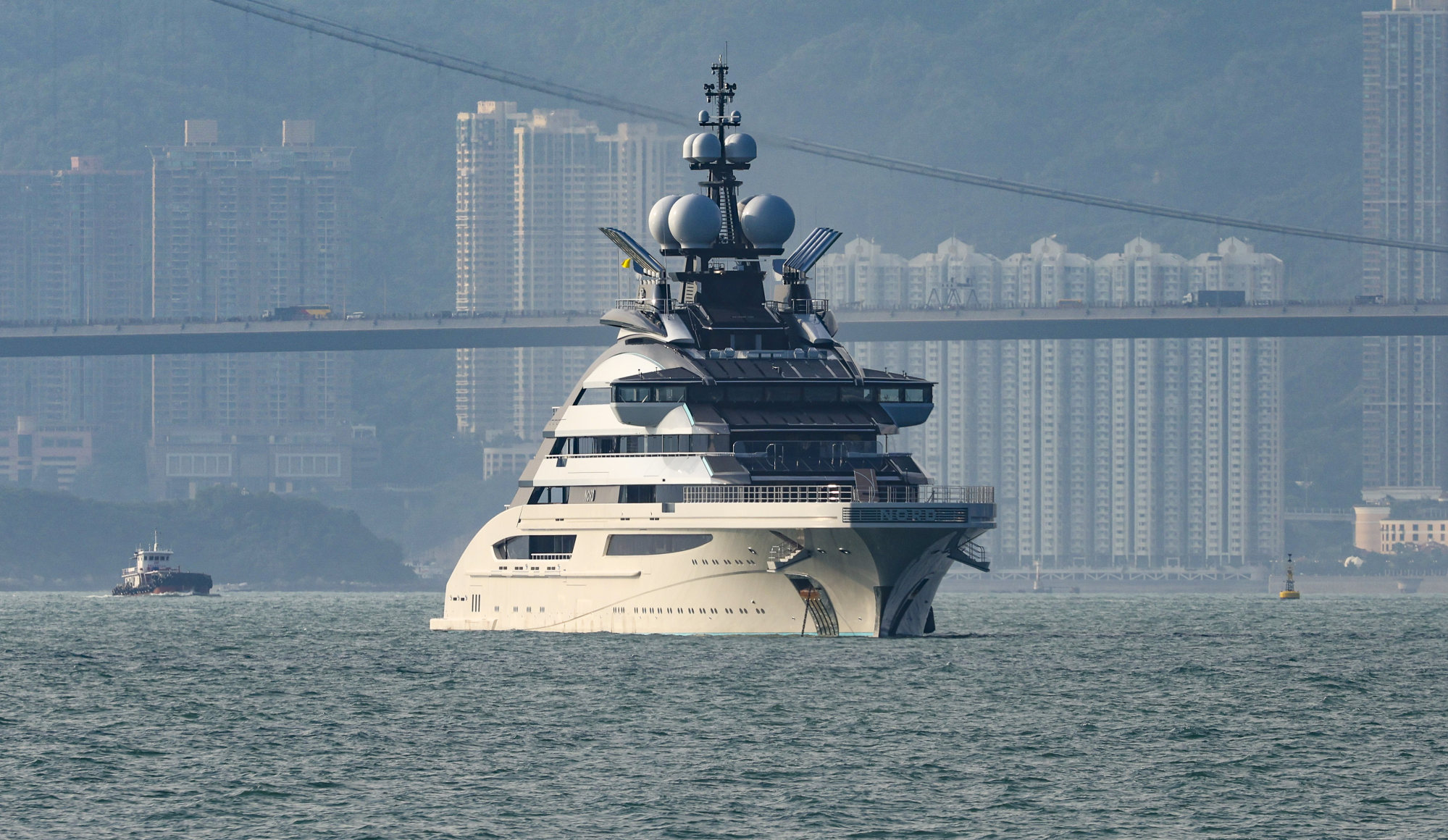 Chief Executive John Lee Ka-chiu earlier highlighted that the city had "no legal basis" to enforce sanctions not imposed by the United Nations.
A spokesman for the US State Department said Hong Kong's status as a major financial centre relied on "adherence to international laws and standards" and expressed concerns the city might become a "safe haven" for those who wanted to evade sanctions after the ship moored in Hong Kong waters.
Beijing, in defence of Hong Kong, hit back and said the US allegations were "misleading".
The Post earlier learnt that Igor Sagitov, the Russian consul general in Hong Kong, was made aware of the vessel's arrival and had agreed with the authorities' decision to hold back on enforcement of sanctions imposed by a third country.
The Hong Kong government's move sparked warnings from legal experts that the decision could damage the city's reputation, and more sanctions could be imposed on Hong Kong-based entities that were involved in business with the Russian state, corporations or individuals.
The Post contacted Lodestone Yachts, which was reported to be Nord's Hong Kong agent, and a staff member said she had to check with colleagues on the departure.
Records of the Nord's arrival and departure were not available on the Marine Department's website.