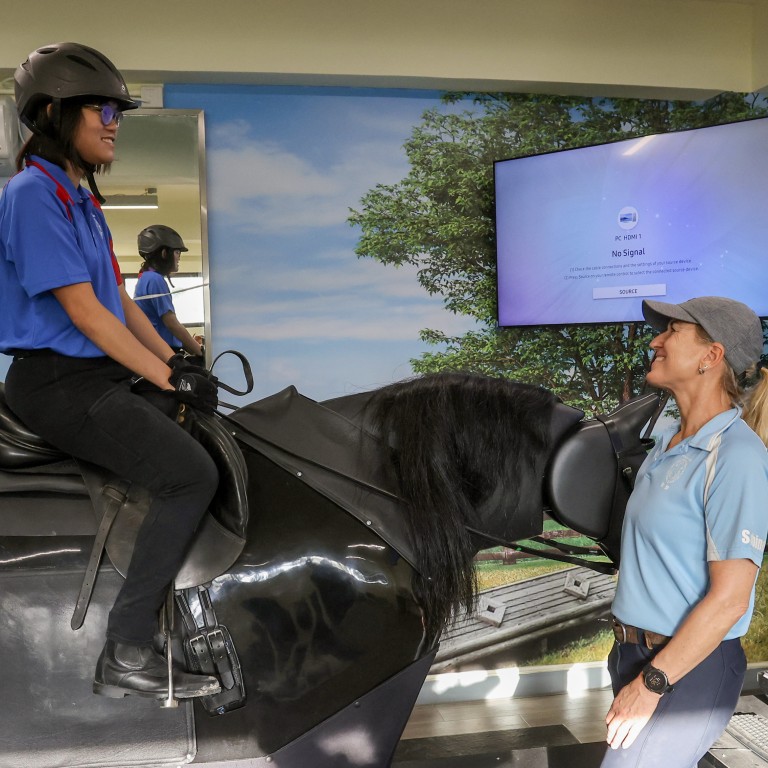 No horseplay: new riding simulator therapy in Hong Kong offers disabled entry into sport
Leong Pui-yee, who has cerebral palsy, shares benefits of horse riding as a long-time participant in Riding for the Disabled Association activities
In partnership with Operation Santa Claus, association hopes to bring new simulator programme to more people to help them with fitness and confidence
Taking part in active sports such as swimming, running, or fencing is not easy for Leong Pui-yee, 36, who was diagnosed with cerebral palsy.
The condition, involving movement disorders, restricts some of her motor ability, especially on the left side of her body.
Leong, who works long hours as a full-time employee in the technology industry, has always wanted to pursue a hobby that would keep her active.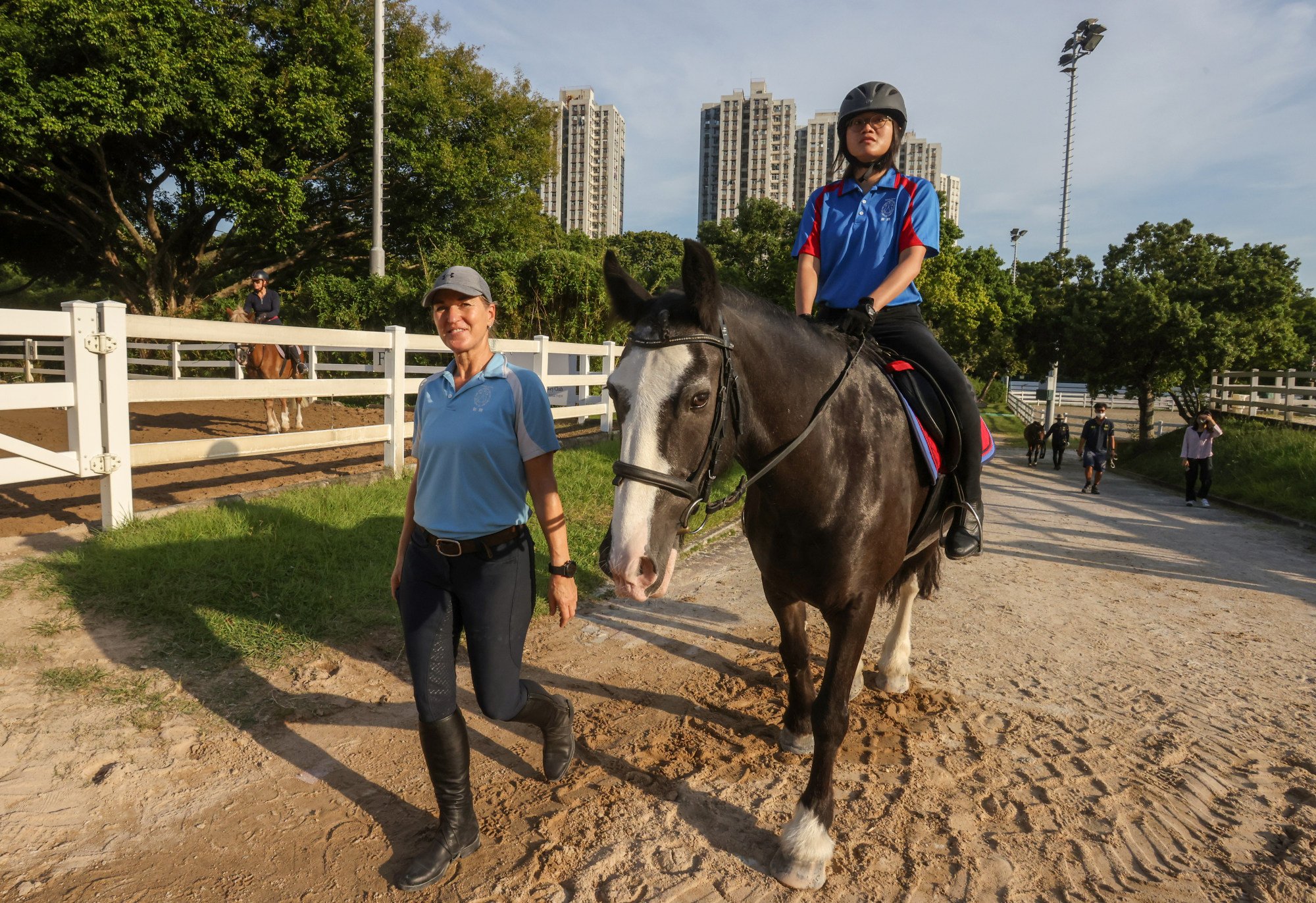 While browsing for sports activities online, she stumbled on Riding for the Disabled Association's (RDA) therapeutic horse-riding programme. Leong started with that and has been riding horses for the association for seven years.
Founded in 1975, the association offers a unique horse-riding programme, also known as equine therapy, for those with mental or physical disabilities.
Equine therapy, involving real horses, allows riders to overcome challenges, such as improving their balance, posture, muscle tone and coordination, as well as to feel a sense of achievement by engaging in sports and meeting new friends, according to the association.
"Riding the horse has allowed me to stretch out my muscles and has helped me with my daily life as well," Leong said. "Before I would often fall down while walking but after joining the programme, I have improved throughout the years."
Equine therapy has not only provided physical benefits for Leong, but the experience also allowed her to meet families of children with disabilities, allowing her to share her own journey with those who might feel hopeless.
"They see an adult like me who is working and is OK with her life, it encourages them too," Leong noted. "Everybody is in different situations and I also learn a lot from them."
A lot of practice is required to learn horse riding and become an advanced rider like Leong.
For some first-time riders with disabilities, it can be intimidating to mount a horse. Therefore, RDA will launch a new project called "Dressage Simulator for Therapeutic Riding Programme".
"The dressage simulator is a complementary part to the riding experience, for riders on the autism spectrum, many sensory issues can lead to an overload, with this mechanical horse, it can ease their transition into horse riding," explained Sabine Behrendt, supervising instructor at RDA.
With the help of Operation Santa Claus (OSC), an annual fundraising initiative held by the South China Morning Post and public broadcaster RTHK since 1988, RDA can venture into the field of non-mounted equine therapy with a new dressage simulator which can be enjoyed by a wider group of people and make their entry into horse-riding gentle and comfortable.
OSC has in general raised HK$353 million (US$45 million) to support the Hong Kong community through 323 charity projects.
RDA said its dressage simulator, as one of the 15 charity projects funded by OSC this year on its 35th anniversary, would open horse riding, a seemingly intensive sport, to more people who were eager to learn but might find the process daunting.
Leong said for those who could not join active sports because of physical or mental disabilities, the dressage simulator made horse riding an inclusive and therapeutic sport.
For more information on this year's beneficiaries, please click
here
.