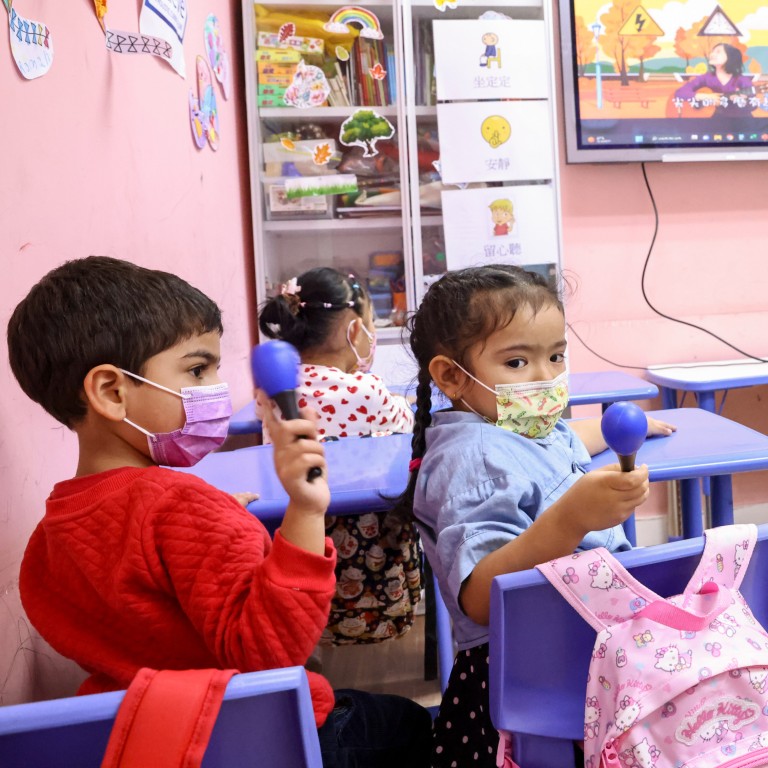 New language, more possibilities: Hong Kong charity empowers marginalised pupils by providing subsidised Chinese classes
Integrated Brilliant Education Limited provides after-school classes to support the education of underprivileged non-Chinese-speaking children
Charity says pupils are all 'children of Hong Kong' and plans to give more pupils 'a good foundation' for learning Cantonese with kindergarten launch by end of 2023
Eight-year-old Hong Kong-born Nepali Keiwanthh Gurung proudly shows a new friend how to write his name in Chinese, as he converses in Cantonese with such confidence and ease that it may be hard to imagine he barely spoke a word of the language not so long ago.
"I got 85 marks in [Primary One]," the Primary Two student said in fluent Cantonese, adding that his results for his school's Chinese-language examinations were improving.
Explaining how he can now speak the Chinese language with schoolmates and other people in his everyday life, Gurung said he was previously unable to do so until he started taking classes at Integrated Brilliant Education Limited (IBEL) as a Kindergarten Two (K2) student.
Established in 2015, the charity provides after-school tuition and Chinese-language classes for heavily subsidised fees to support the education of underprivileged non-Chinese-speaking (NCS) children.
Gurung is one of 280 students, ranging from K2 to Form Six levels, attending classes run by the organisation.
The charity said it aimed to address the academic difficulties experienced by non-Chinese speakers, whom it describes as being "systemically underserved and educationally marginalised" in terms of language learning opportunities.
"Under Hong Kong's education system, many NCS students have a curriculum that teaches simpler or easier Chinese," said Savio Lau Chi-kong, the organisation's manager for academics and operations.
Lau, who is also a registered teacher, added that schools consisting largely of NCS students tended to favour English as their language of instruction, except in Chinese lessons.
"The students lack a Chinese-speaking environment for learning the language. This is a vicious circle," he explained.
"When they realise their Chinese is not good, they will have fears or negative feelings about learning it. Then they won't learn it well, resulting in a widening gap between them and Chinese-speaking children."
He added that such students were also more likely to seek easier-to-attain Chinese-language certifications, such as Applied Learning under the Diploma of Secondary Education Examination (HKDSE) and General Certificate of Secondary Education (GCSE), which are not recognised by all employers.
"These are children of Hong Kong. It doesn't matter whether they are Chinese-speaking or English-speaking or French-speaking," co-founder and CEO Manoj Dhar said.
"All children in the city, irrespective of their origins, should be provided with equal learning opportunities," he said, adding that would be in the city's overall interest. "We want all the children of Hong Kong to be in a position where they can pay tax in the future."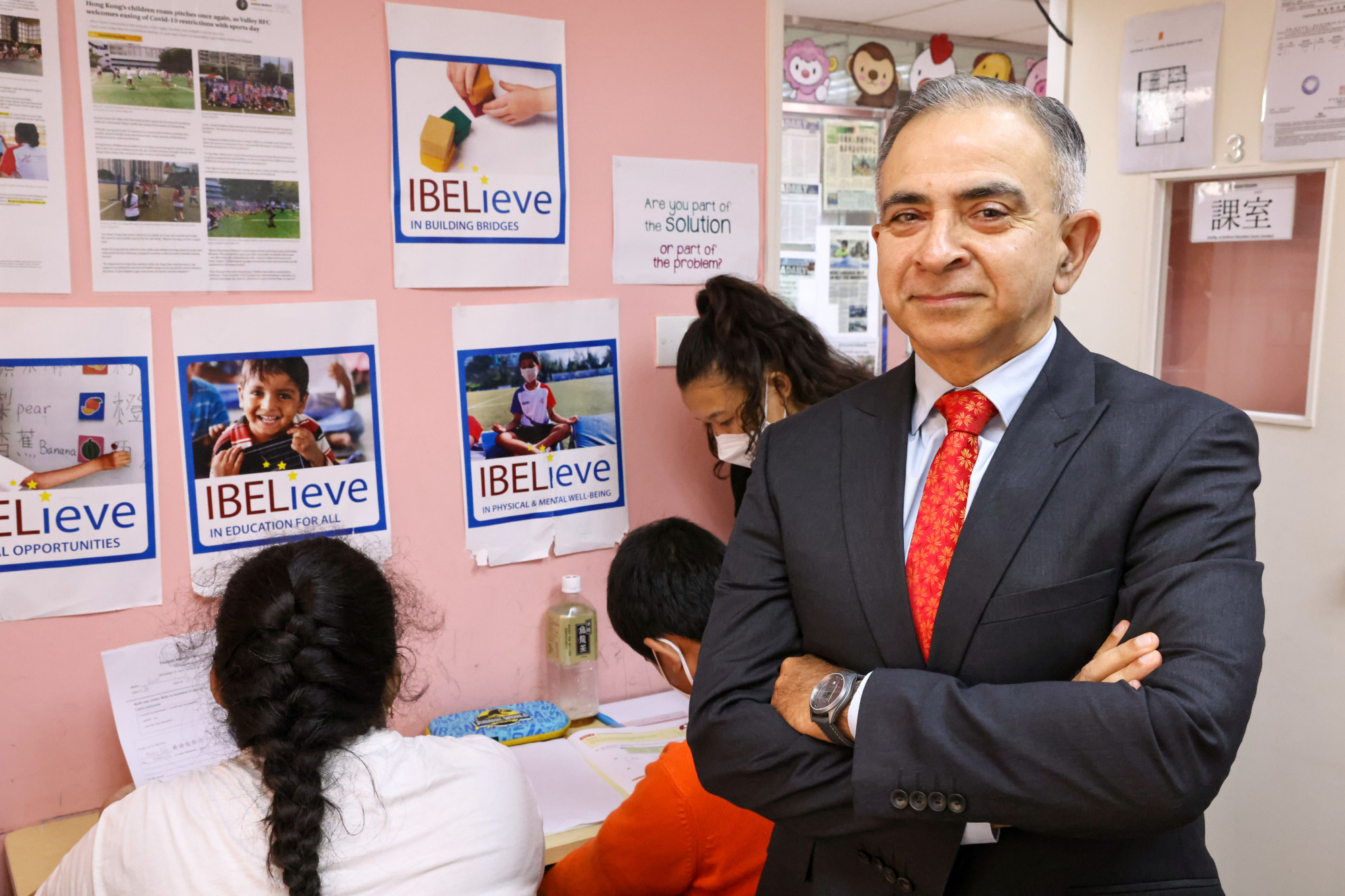 Lau said that providing inclusive education and equal language learning opportunities to children irrespective of their origins helped to encourage integration and nurture a confident, skilled and empowered young generation, which benefited society as a whole.
In addition to providing after-school classes, the organisation said it was planning to launch a kindergarten by the end of 2023 that would use Cantonese as its language of instruction and provide integrated education to 180 children, with around 70 to 80 per cent of students expected to be non-Chinese speakers.
The project is funded by Morgan Stanley through Operation Santa Claus (OSC), an annual fundraising drive run by the South China Morning Post and public broadcaster RTHK.
Marking its 35th anniversary this year, OSC has raised HK$353 million (US$45 million) since its launch in 1988 to support the Hong Kong community through 323 projects, with IBEL one of 15 charities benefiting this year.
"It's important to give children a good foundation. That's why we want to set up a kindergarten so that more kids like Keiwanthh will be very confident about the language," Dhar said.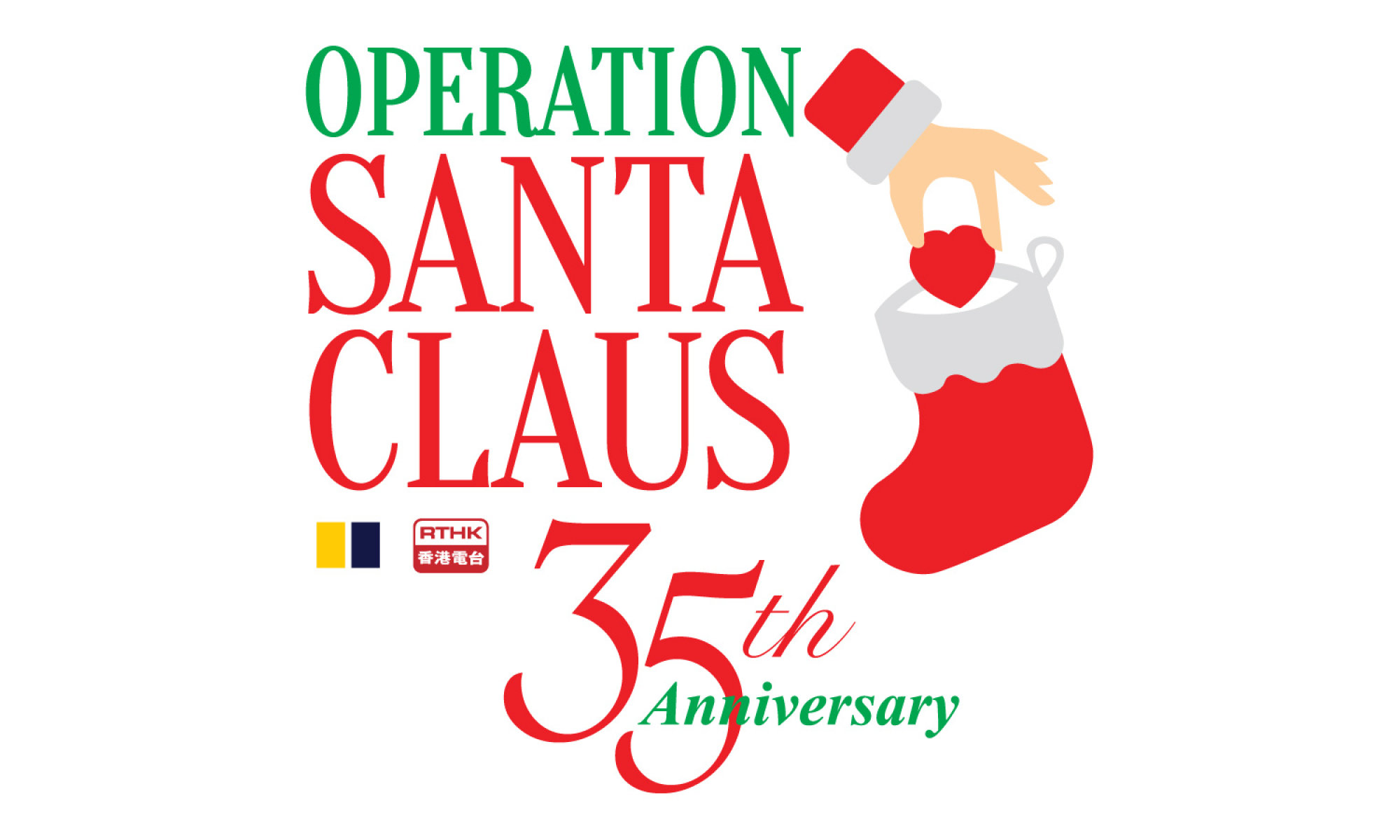 Lau said the kindergarten would offer an integrated environment for the students, helping them to develop their Cantonese language skills.
"The teachers will teach in Cantonese, giving them a Cantonese-speaking environment. We want them to all speak in Cantonese and to integrate. This is integrated education," he said.
Una Lee Lok-ching, a registered kindergarten teacher with the charity, said the initiative would provide students with an ideal start by beginning learning Cantonese at kindergarten age.
"The younger you immerse them in Cantonese, the better. They will learn and be willing to learn," she said.
Lee added that the new kindergarten would be different from many other so-called "integrated-education kindergartens", arguing that such locations only had a small proportion of NCS children, who were often marginalised and taught separately from other students, which defeated the purpose of integrated education.
"At our future kindergarten, most of the children will be non-Chinese-speaking and our teachers will take care of their needs," she said.
"They will have more chances to speak Cantonese and chat in Cantonese with Chinese classmates. This is truly integrated education."
Citing Gurung's increased proficiency in Chinese, Dhar said the pupil's progress suggested Hong Kong's education sector could do more to foster NCS children's language skills.
"This is clear evidence that like IBEL, more educators and educational institutions should respect and trust the abilities of Hong Kong's daughters and sons. Given half a chance, they will all flourish and contribute immensely to Hong Kong's stable and sustainable future," he said.
"We must trust and respect the children and their abilities. And then they will surely blossom and bloom and grow up to be fantastic Hongkongers," he said, adding that his charity's participation in OSC had helped to raise awareness of the educational needs of Hong Kong's children.
For more information on this year's beneficiaries, please click
here
.