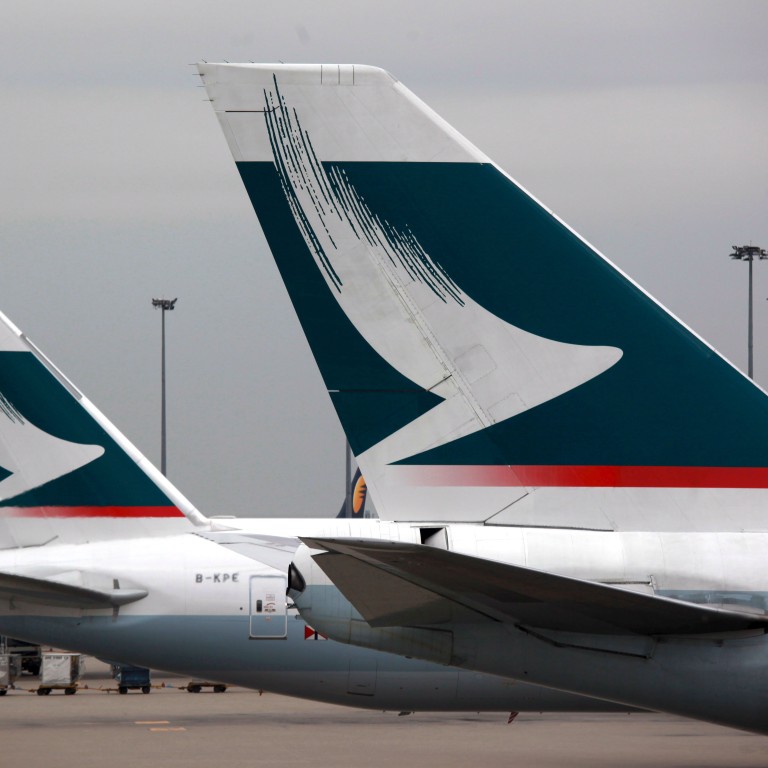 Cathay Pacific pilots overwhelmingly reject airline's offer, meaning five-year industrial dispute will linger on
Hong Kong Aircrew Officers Association members rejected 78 per cent to 22 the deal negotiated by the union with management
The snub is a blow to Cathay's latest attempts at restructuring and cost-cutting
Unhappy pilots have overwhelmingly rejected Cathay Pacific Airways' offer of improved pay, perks and conditions as the company failed to settle a five-year industrial dispute for the second time. The margin of rejection this time around was greater.
The Hong Kong Aircrew Officers Association (HKAOA), which negotiated a deal with Cathay Pacific put a vote out to rank-and-file pilots earlier this month. Of the 2,276 members who voted, 78 per cent rejected the deal, with 1,775 against and 483 in favour. The turnout was 96 per cent.
Hong Kong's biggest airline had backed down on cutting expensive housing contracts, which was a key pillar of its cost reduction, in favour of discouraging industrial action on some of the most delicate pilot issues – in one case, for up to 10 years.
The rejection highlights a divide among members and union animosity, which may play into the hands of the airline as it works through its ongoing restructuring.
Making savings from pilot expenditure formed a key part of the airline's three-year cost-cutting effort to direct the business back to profitability. The airline had sought to cut HK$4 billion in costs by 2019, with HK$1 billion – or 10 per cent – of pilot costs trimmed.
The airline's unionised pilots voted on a fresh set of proposals, which include offering its most experienced pilots an extension on their expired HK$900 million (US$114.9 million) housing package – worth up to HK$110,100 a month – until September 2029.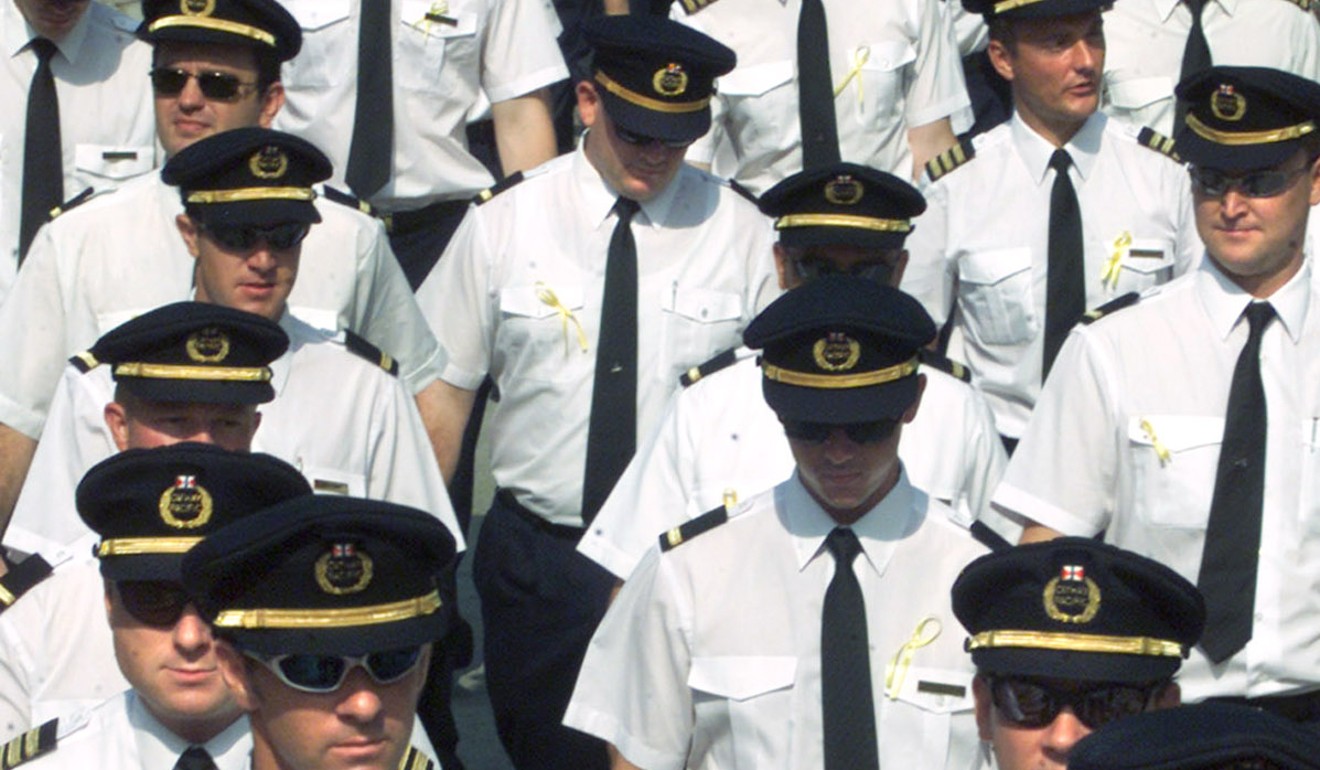 Also in the proposal, pilots hired after 2008 who received lump sum monthly payments of between HK$10,000 and HK$36,000 would get up to HK$4,000 a month extra for three years, and up to HK$6,000 in the fourth year.
Apart from pay – with specific negotiations on raises in 2019 with at least a 1 per cent pay rise guaranteed – individual deals were reached on pilot allowances, valid until January 2023, housing stipends (until September 2029), and work rosters (January 2022).
The deal was rejected but as one pilot member suggested, it was seen as benefiting more experienced crew, with pilots on cheaper contracts getting a raw deal.
Speaking to the Post in London at a Oneworld airline alliance media event, Cathay CEO Rupert Hogg, when asked about how essential the pilot's deal was to the restructuring effort, said: "Clearly we will keep working together to find ways that we can improve their lifestyle and get productivity and that's what we've been doing as an airline for the last three years."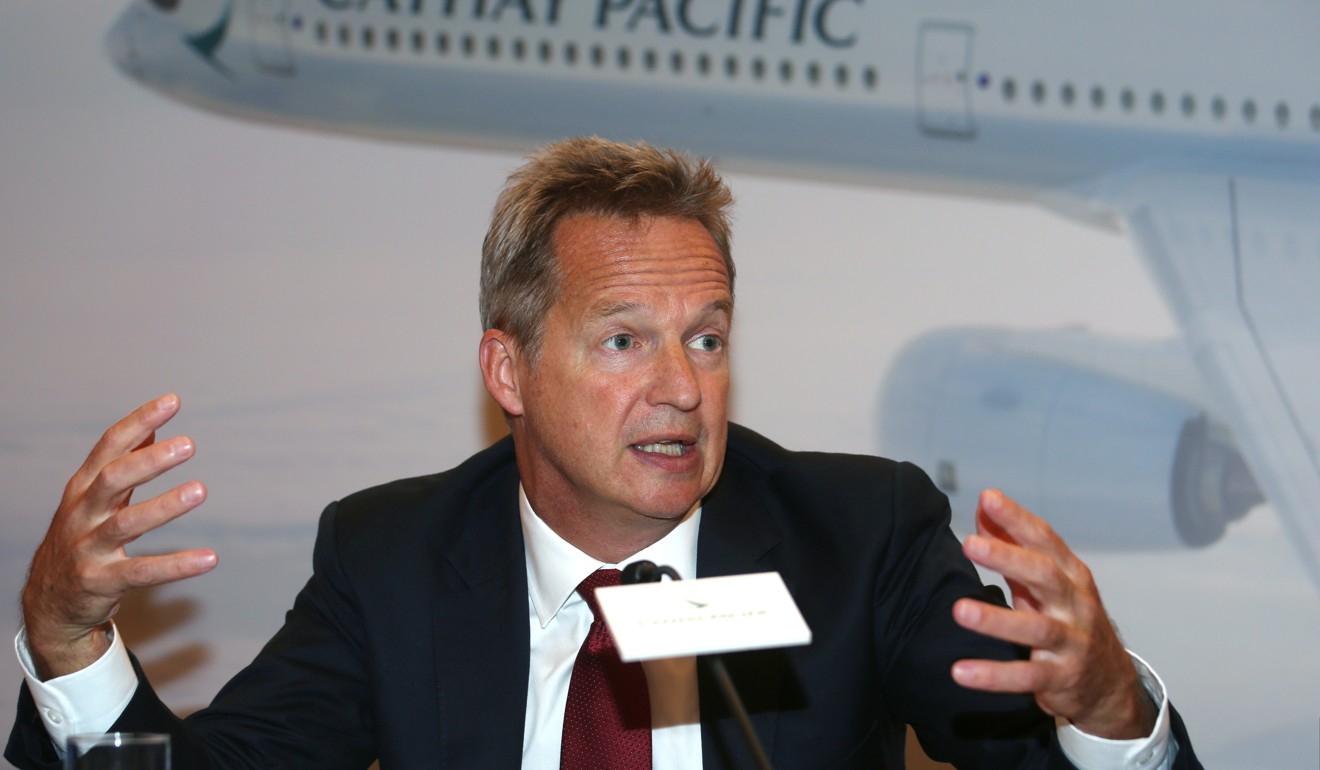 A spokeswoman for the airline said it was sorry to learn that the HKAOA membership had snubbed the deal, but said the door was open for future talks.
"We remain committed to engaging positively with our pilots and pursuing opportunities to align interests," the airline said.
The airline made a point of highlighting that all other staff groups had "contributed" to the restructuring, which is in its final year, leaving pilots as the outliers.
Union leader Darryl Soligo, chairman of the HKAOA, in a memo to pilots called on the union's divided membership to "come together and respect the outcome."
Pilots for and against the deal had engaged in heated debate online, which the union acknowledged was "not presenting the best of ourselves."
"Indeed, the only way forward is as one united pilot body," Soligo said.
A further memo by the airline's director of flight operations, Chris Kempis, said that, while the union opted for no deal, the airline would seek to resolve various issues over housing payments and working schedules.
The HKAOA said it would reveal its way forward next week. The airline employs around 3,330 pilots.
Cathay Pacific has endured stiff competition from mainland Chinese rivals and budget airlines, contributing to the airline losing money. In the first half of 2018, it lost HK$263 million. To lower costs, it cut 600 jobs, while seeking to boost productivity and generate new forms of revenue. The airline is expected to make its first profit in three years when it announces its 2018 financial results next month.
This article appeared in the South China Morning Post print edition as: Pilots reject Cathay offer to settle 5-year industrial dispute