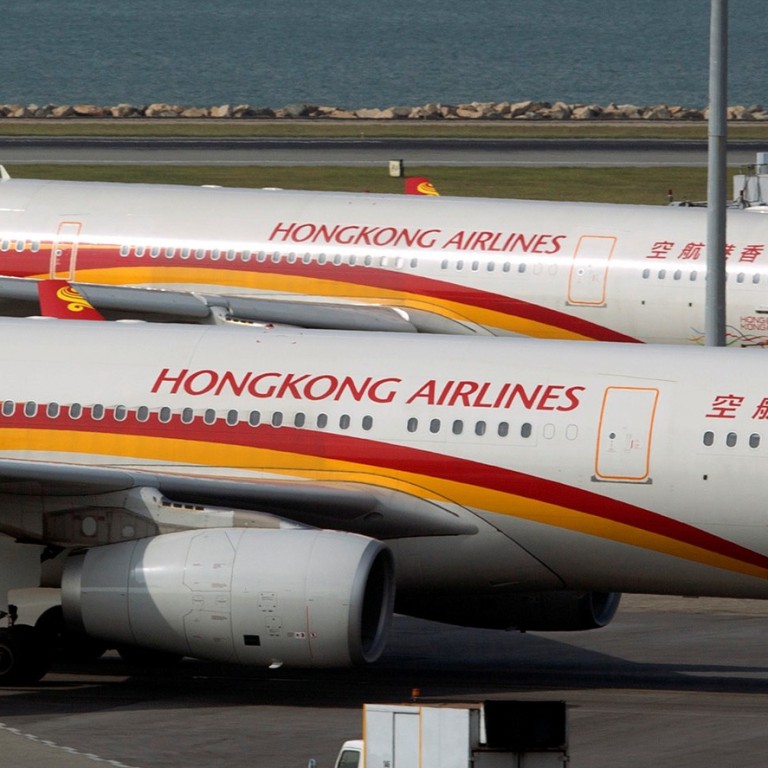 Hong Kong Airlines passengers stuck at Tokyo airport for six hours after screws fall out of plane's wing – the seventh time in four days parts have fallen off
Japan aviation watchdog rebukes carrier over alarming wave of missing pieces
Hong Kong Airlines required to develop measures to ensure safety
A Hong Kong Airlines plane spent six hours on the tarmac in Tokyo on Wednesday evening after two screws reportedly fell out of a wing.
The flight, which was expected to leave Japan at 4pm local time, eventually took off for Hong Kong just after 10pm.
It was the seventh time in four days a Hong Kong Airlines flight between the two cities had arrived at its destination missing parts such as screws and light covers.
Passengers were forced to remain on the aircraft throughout the delay and staff provided food and drinks while they waited.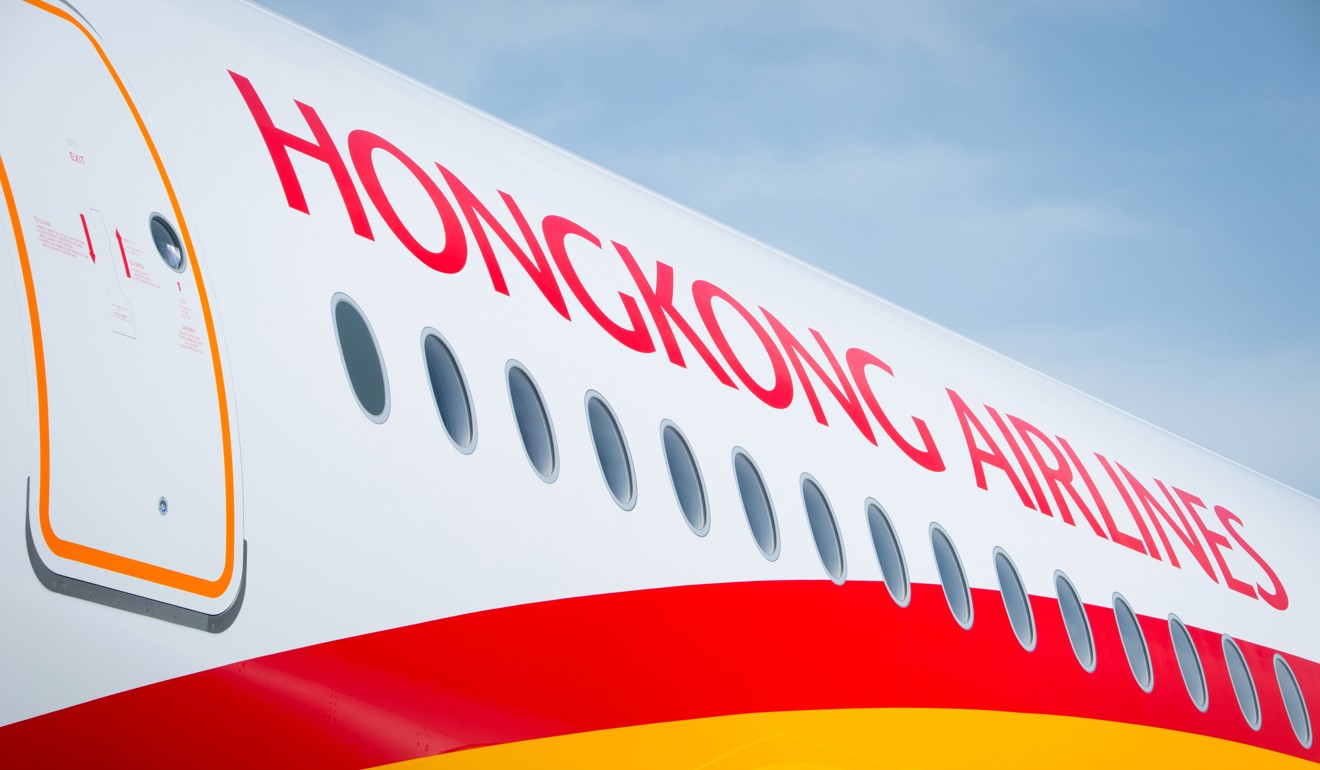 "Hong Kong Airlines flight HX609 from Narita to Hong Kong on 29 May, 2019 was delayed to replace two screws on a panel under the wing," a carrier spokeswoman said.
"The aircraft departed at 10.03pm local time," she added, before apologising for the inconvenience.
Earlier, Japan's aviation safety watchdog urged the carrier to take measures to ensure parts that fell off its planes posed no threat to people and property.
Spot inspections by Japan's Ministry of Land, Infrastructure and Transport, which oversees civil aviation, uncovered six instances between May 26 and May 28 in which at least one part of an HKA aircraft was missing, according to a report by NHK, the Japanese public broadcaster.
The NHK report identified some of the missing parts as aircraft light covers and screws.
In a statement on Wednesday, HKA said it had allowed planes to fly with missing parts as long as the missing items did not risk the safety of the aircraft.
The Japan Civil Aviation Bureau (JCAB), in response to the Post, said the missing parts were not critical to the plane's safety – despite alarm in Hong Kong over the incidents.
Even so, the Japanese aviation regulator said it was concerned about the issue.
"Japan has a quite [an] interest in parts dropping from aircraft," said Kosuke Najima, head of safety for foreign air carriers at the JCAB's aviation safety and security department. He said the airline was required to introduce measures to ensure missing parts were no threat to people and property.
Watch: When Hong Kong airlines passengers were stuck on plane for 15 hours without food
"In this case, we didn't receive reports [about] damage to citizens or property, but it is important that Hong Kong Airlines develop measures to avoid any cases like this," Najima said.
The Japanese aviation regulator said missing parts were surprisingly common, and in the case of HKA the missing items had not been found.
To avoid missing aircraft parts, the regulator said, many airlines were ordered to conduct mandatory inspections of their aircraft. The carrier will not be punished for the missing parts, but has been ordered to address the problem.
Hong Kong Airlines said in a statement that all of its aircraft were "carefully inspected before each flight".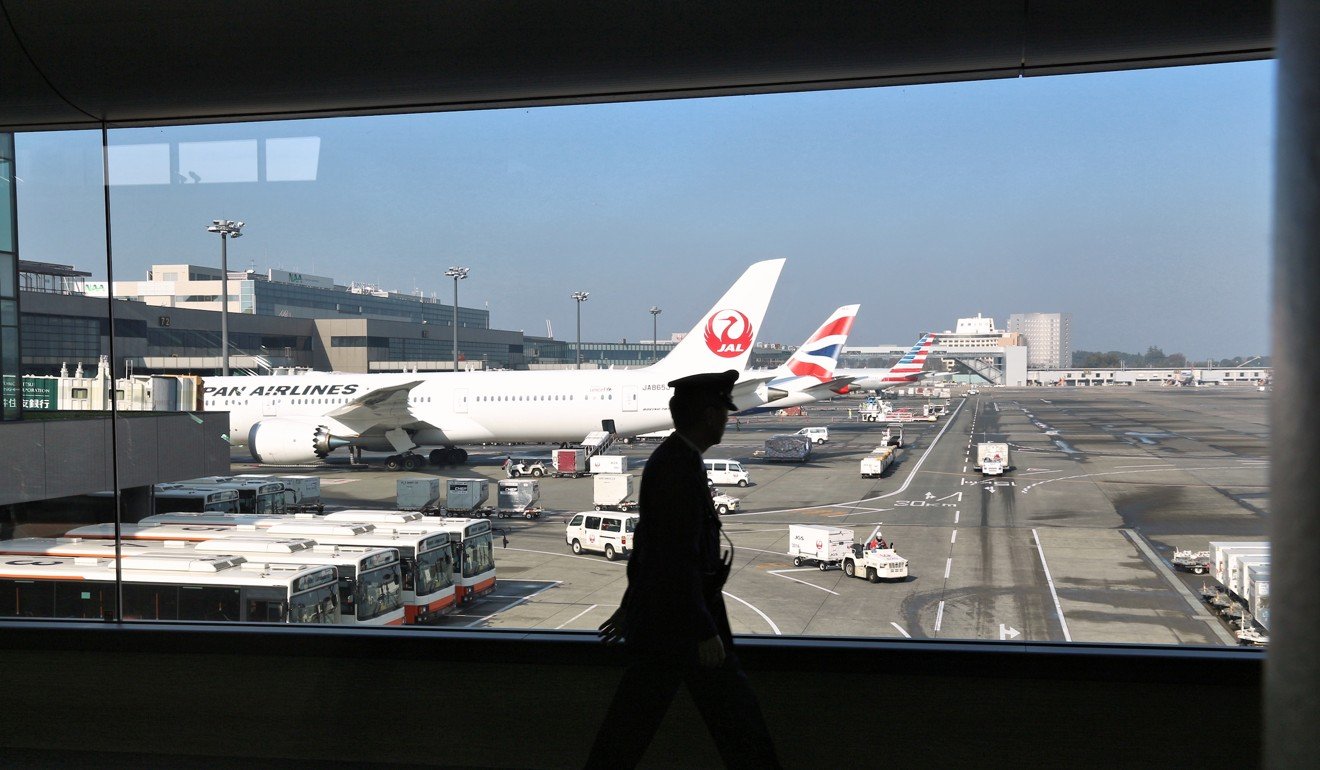 The recent incidents in Japan did not affect the airline's high standards, the spokeswoman said, and the company would continue to uphold its inspection and maintenance standards.
Jeremy Tam Man-ho, a Hong Kong lawmaker and professional pilot, called on the city's Civil Aviation Department (CAD) to investigate the Hong Kong Airlines case to determine whether what happened was serious or not.
The CAD said it considered the missing parts a relatively minor incident, but it asked HKA to submit a detailed report as soon as possible.
Maintenance inspections had been carried out on May 27 and 28, the CAD said, when the incidents in Japan were said to have occurred. The regulator concluded the airline had carried out maintenance work "in full accordance" with CAD guidelines.
Hong Kong Airlines was already under intense scrutiny because of an ongoing boardroom battle over legal control of the company and financial problems.
A string of directors and top managers have left the airline, and its number of planes, flights and routes has diminished.
The airline last week offered voluntary redundancy to pilots in an effort to reduce the costs of its highest-paid employees. The pilots have until June 3 to decide on the company's offer.
This article appeared in the South China Morning Post print edition as: HKA urged to ensure its planes pose no danger