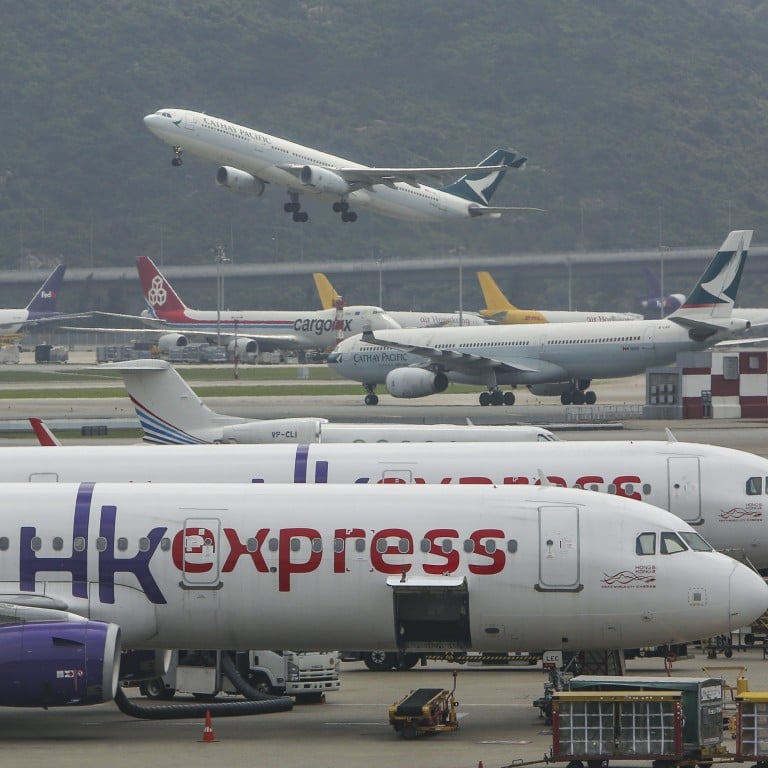 Low-cost carrier HK Express overtakes combined might of Cathay Pacific and Cathay Dragon on non-stop flights to Japan
Shift indicates threat of low-cost carriers to city's top airline
Cathay bought HK Express in March for HK$4.93 billion
Budget airline HK Express will soon operate more non-stop flights to Japan than any Hong Kong airline, overtaking the combined might of Cathay Pacific and Cathay Dragon in the key market.
The shift indicates the threat of low-cost carriers to the city's top airline – and underscores why Cathay bought HK Express in March for HK$4.93 billion (US$628 million), entering the
competitive budget market
for the first time. Cathay will take control of five-year-old HK Express by the end of the year.
HK Express last week announced it would launch daily flights to Okinawa from September 26. The new destination expands the airline's non-stop flights to Japan to 137 per week. Cathay Pacific and Cathay Dragon offer 135 non-stop flights to Japan during the peak of summer, according to data provided by the airlines.
HK Express
, the city's only low-cost carrier, already flies to more destinations in Japan than the Cathay Group, which flies to eight. The airline is also set to expand flights to Shimojishima, in the Ryukyu Islands, from July 19.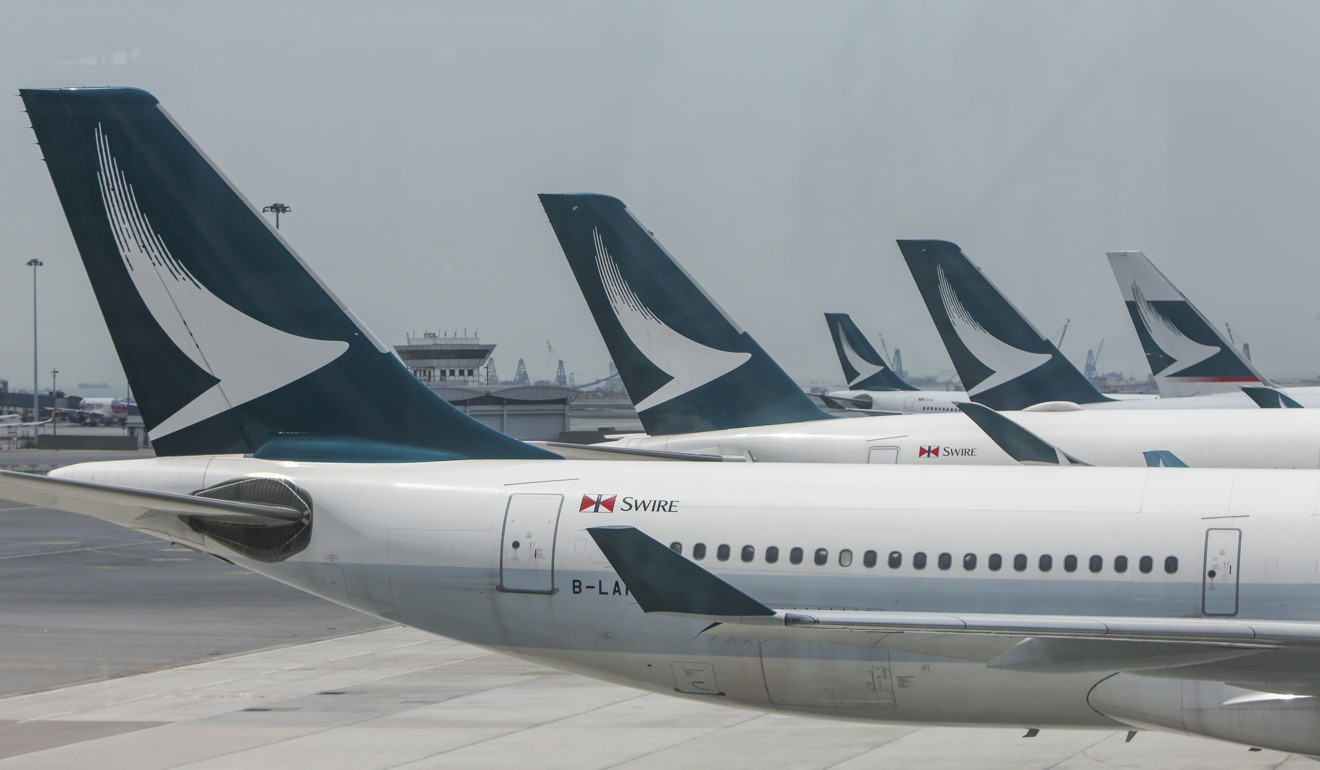 The expansion was facilitated by subsidies from Japanese regional governments, as well as earning money from cargo and a lack of competitors.
HK Express, which is backed by the
Chinese conglomerate HNA
, has carved out a niche by attracting cost-conscious travellers and tapping into the popularity of Japan. It started with flights to Tokyo and Osaka, and soon reached second and third-tier cities.
"Carving out market niches really is the speciality of [low-cost carriers] in general, and HK Express is good at this,"
said Achim Czerny, an associate professor in aviation management at Polytechnic University.
"LCCs are good at finding and targeting price-sensitive passenger groups that may not be attractive for traditional airlines."
China Eastern Airlines serves 16 Japanese airports and Taiwan's China Airlines flies to 15. HK Express and Korean Air each offer 13 destinations.
Japan's is Cathay's third-largest market, by volume of flights and seats offered, after mainland China and Taiwan. In its heyday, the country was the airline's most profitable market by some margin, according to insiders.
Cathay Pacific
said it responded to competition from HK Express threat by opening seasonal routes to Komatsu and Tokushima and committing to "respond quicker to market demands."
Hong Kong's de facto flagship airline has often cited its competition from LCCs as a thorn in its side, contributing to losses in 2016 and 2017. The airline returned to profitability in 2018.
"Compared to Southeast Asia, the LCC market share in Northeast Asia is lower, but fast increasing. As the only LCC in Hong Kong, HK Express has managed to flourish," said Jae Woon Lee, an assistant professor at Chinese University who specialises in aviation policy and law. "This also shows that there is a room for another LCC in Hong Kong."
Budget carriers are still a minority in Hong Kong, with just a 12 per cent market share based on the number of available seats, according to the CAPA Centre for Aviation. The portion is one of the smallest among the 10 busiest international airports.
Budget airlines have only a 2.5 per cent share at Heathrow in London. In Asia, Singapore is more diverse, with LCCs in control of one-third of the market.
When Cathay Pacific takes control of HK Express, the group will command around 300 weekly flights. Cathay also offers 21 weekly flights to Japan via Taipei, which the airline said would take its total offering in the peak 2019 summer schedule to 156 flights a week to Japan.
Cathay Pacific and
Cathay Dragon
still offer more seats than HK Express, chiefly because they use twin-aisle jets that can fit up to 438 passengers – and a partnership with Japan Airlines. As of June 24, Cathay was offering 49,361 seats to Japan, compared to 26,274 seats from HK Express, which can fly up to 230 passengers on single-aisle planes.
Cathay's increasingly dominant position on Japanese flights comes as authorities in Japan set ambitious targets to lure foreign visitors. The country has expanded its airports accordingly and will host high-profile events such as the Rugby World Cup in September and the 2020 Olympics.
Japan attracted 31 million overseas visitors in 2018, and Hong Kong was the fourth largest source. The city contributed 7.1 per cent of the annual visitor total, according to official figures.
Mainland China
was the biggest source country with 8.1 million arrivals.
By 2020, Japan aims to pull in 40 million tourists, and is striving for 60 million by 2030.
Long-haul focused Cathay Pacific and Cathay Dragon, which only operates in Asia, fly 185 passenger aircraft to 103 destinations non-stop. They served 35.4 million passengers last year.
HK Express, which started with just five planes in 2014, now flies 24 aircraft to 27 cities – carrying 4.1 million customers – with a heavy focus on flights to Japan and South Korea.