Aviation
Get more with myNEWS
A personalised news feed of stories that matter to you
Learn more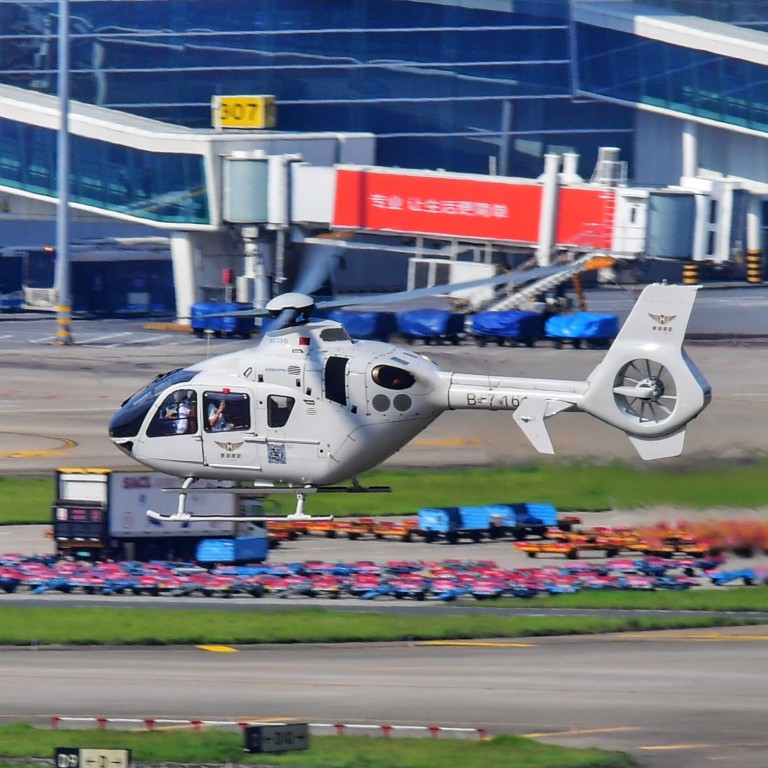 Test helicopter flight heralds new era of travel between Hong Kong and mainland China, although red tape and high cost could prove prohibitive
Shenzhen Eastern General Aviation runs 15-minute trip, but it took a year to get off ground and cost HK$55,000
Industry leader hails trip as 'very significant' and says regular flights could be up and running in six months
Commercial helicopter flights between Hong Kong and mainland China could become a regular occurrence by early next year, the Post has learned, although several obstacles still remain, not least of which is the eye-watering cost.
A 15-minute test flight between Shenzhen Airport and Hong Kong last week cost the company involved, Shenzhen Eastern General Aviation, some HK$55,000 (US$7,060). Company sources said that alone made such flights unrealistic.
In contrast, a one-way trip between Macau and Shenzhen operated by Sky Shuttle costs HK$5,900.
Red tape could also prove to be a factor, with the first journey taking a year to get off the ground. It required the approval of at least 10 government bodies on both sides, including the respective aviation regulators and the country's military authority.
Still, the flight boosts the possibility of greater economic and transport links across the
Greater Bay Area
, and one aviation industry leader called it "very significant".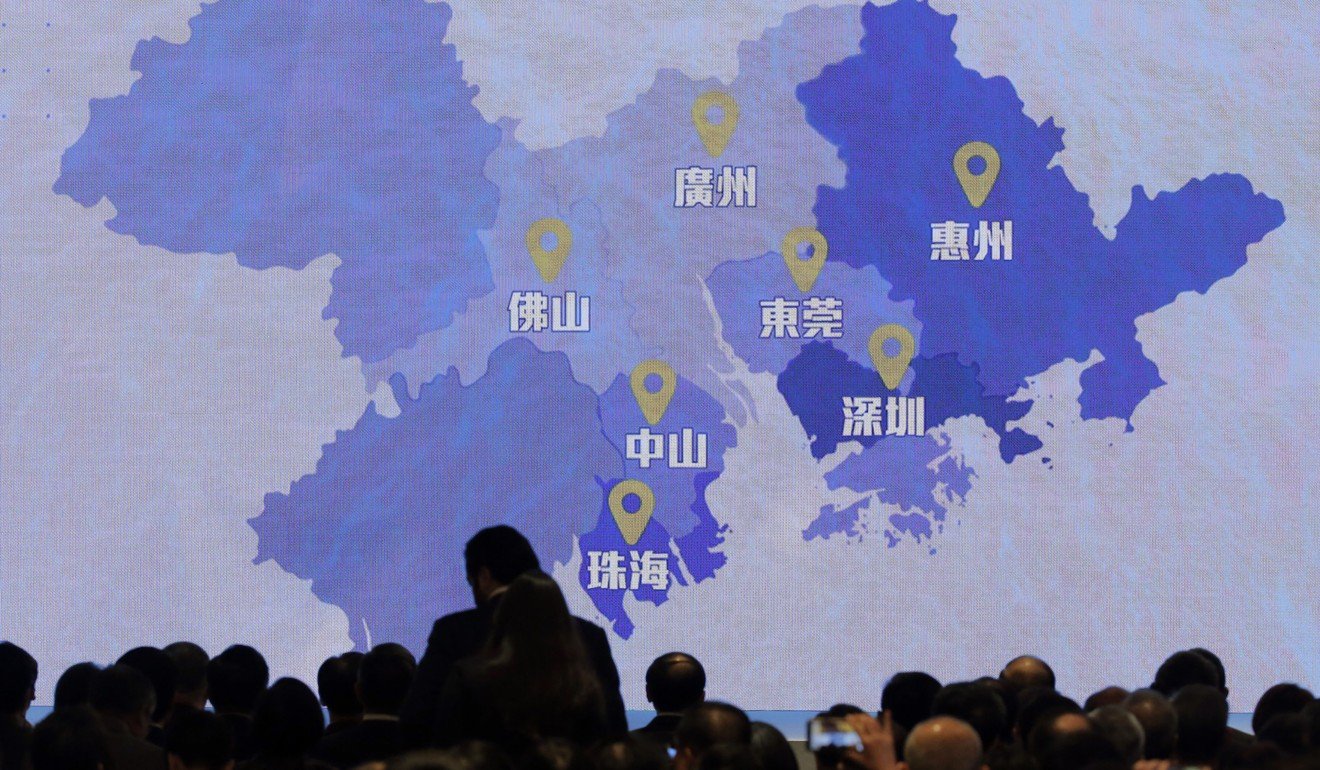 The Hong Kong government described the flight, which landed at Shun Tak Centre helipad in Sheung Wan, as "successful" and a spokeswoman for the Transport and Housing Bureau said it, "demonstrated concrete commercial interests in this mode of transport" in the bay area.
There is evidence the new flight would save plenty of time however. A report by business aviation consulting firm Asian Sky Group (ASG) found that a typical trip from Central in Hong Kong to Guangzhou's central business district would take 35 minutes by helicopter, but more than two hours by train, more than three by car, and just over four hours using the ferry.
Chief Executive Carrie Lam Cheng Yuet-ngor said in February a priority was to expedite the development of general aviation, of which cross-border flights was a must, and the goal was to link helicopter services between Shenzhen and Hong Kong airports with business jet flights.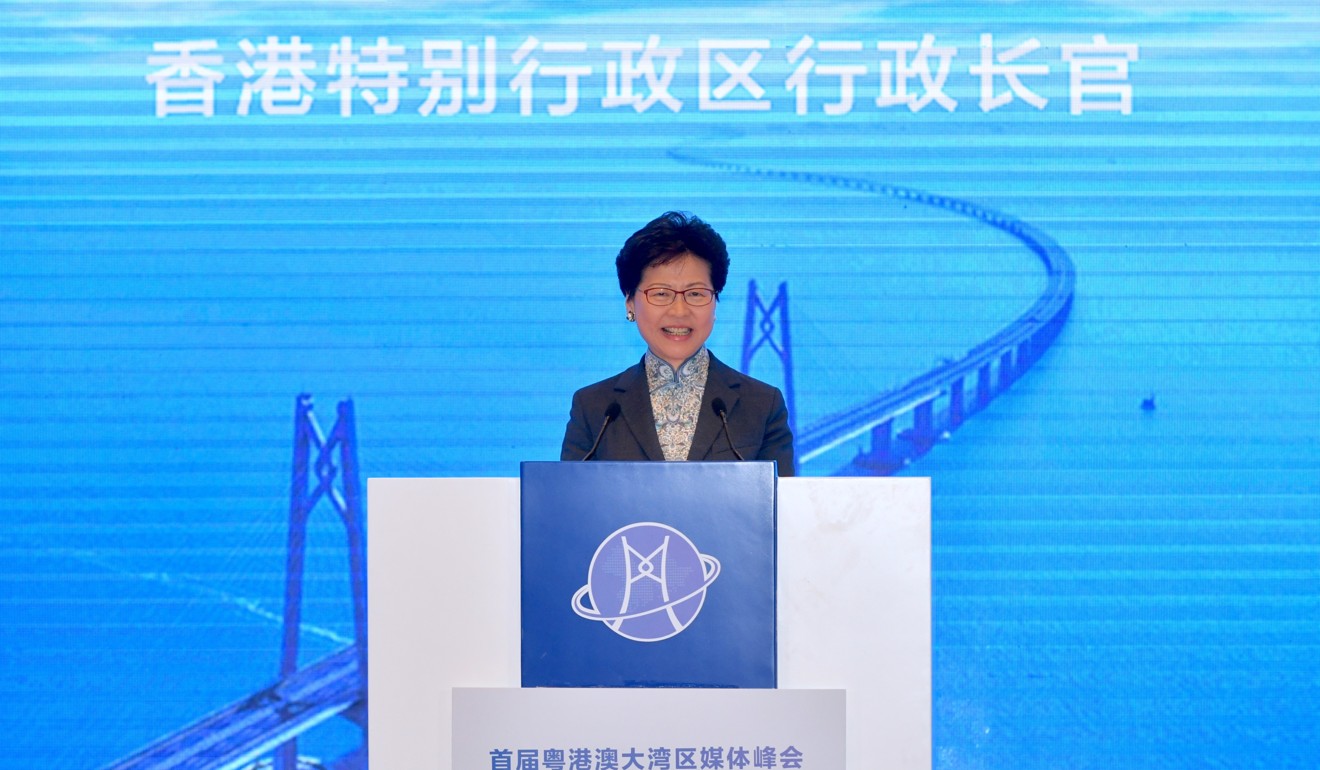 "It's a very significant maiden flight because business jet fliers want the connection from jet to helicopter around the Bay Area," said Wu Zhendong, chairman of the Asia Business Aviation Association.
Despite the cost, HK$10,000 of which was paid to the Hong Kong government, with Shenzhen authorities charging 40,000 yuan (HK$45,000), the chairman said he expected regular flights to start within six months.
"The recent helicopter flight opens up the conversation Hong Kong business would like to have seen for years. Cross-border flights have been a desire for many Hong Kong people working in the Pearl River," Wu said.
The central government's plan for the Greater Bay Area is to transform Hong Kong and 10 other cities in the Pearl River Delta into an integrated global economic hub.
Shenzhen Eastern had earlier flagged the presence of multinationals such as Huawei, Tencent and Foxconn's base in Shenzhen, and the regular trips staff had to make to Hong Kong, as a reason to make the flight. At present, journeys invariably involve hours at customs and immigration checkpoints, whereas heliport trips would simplify the process.
Max Buirski, chairman of ASG, said the flights, which have taken decades to arrive, could be "the start of what could be possible with the development of the Greater Bay Area".
Helicopter flights serving the bay area could be further strengthened with other air transport links, while the region is already well served by sea, rail and road.
The region has benefit from projects opening last year including the HK$120 billion bridge connecting Hong Kong, Macau and Zhuhai across the Pearl River estuary, and the high-speed rail link, connecting the city to the mainland's vast high-speed network.
Buirski said the impact of helicopter flights was more of a drop in the ocean given the lack of regular services.
"There has been a tremendous amount of road and bridge infrastructure, but helicopter use is still in its infancy compared to other major financial or tech hubs like San Francisco, New York or London," he said.
The bay area has a population of around 70 million people, contributing to 12 per cent of China's GDP, placing it alongside the strength of the Greater Tokyo and New York metro areas.
A cross-border helicopter link has been discussed for decades, but such complex regulatory hurdles and issues including getting Beijing and China's military on-board have been seen as the toughest problems to solve.
China has gradually loosened up the rules on flying in low-altitude airspace but at present the Chinese military and Civil Aviation Administration of China (CAAC) must approve every flight. And such flights are operating in crowded airspace.
There are 27 airports, heliports and helipads in the bay area. And private companies, including Heli Eastern, are talking about building hundreds of strategically placed helipads to create a new low-flying helicopter air-route corridor.