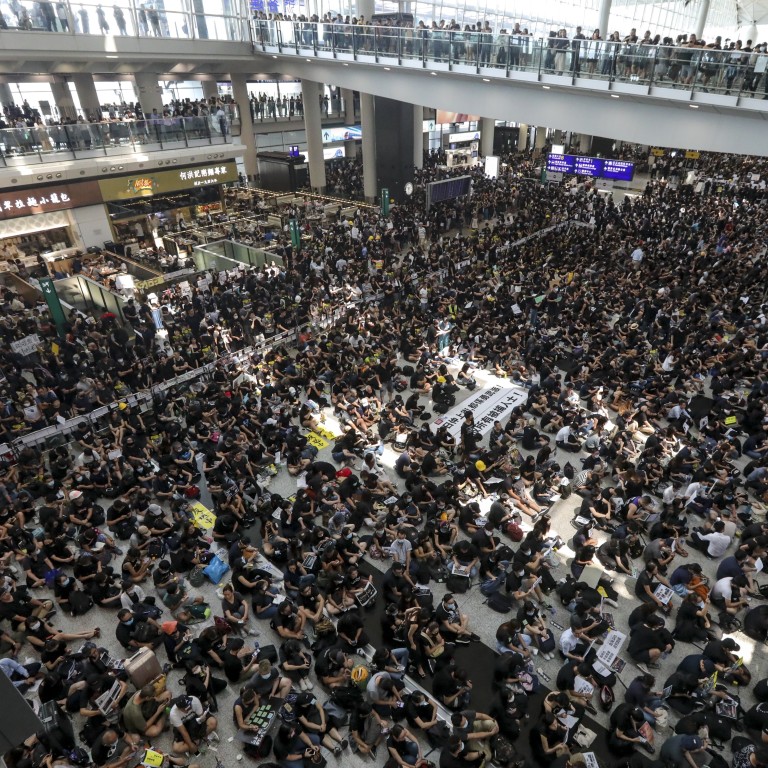 Cathay Pacific sacks two pilots over Hong Kong protest-related incidents
City's flagship carrier says pilot who was arrested and charged over clashes between police and protesters in Sheung Wan has been dismissed
Another had his employment terminated after he was earlier suspended for misuse of company information related to the protests
Hong Kong's flag carrier said it had sacked a pilot who was arrested and charged over clashes between police and anti-government protesters in Sheung Wan on July 28.
Another cockpit crew member – a second officer operating flight CX216 from Manchester to Hong Kong – who was revealed on Tuesday to have been suspended for misusing company information related to the protests, also had his employment terminated.
A spokeswoman said the move was made "in accordance with the terms and conditions of their employment contracts".
The sackings came after the company fired two airport ground employees for leaking the passenger information details of a Hong Kong police soccer team.
"Cathay Pacific wishes to make it clear that we express no view whatsoever on the subject matter of any ongoing proceedings," the airline said.
Peter Clemmow, Cathay's general manager of flying, pleaded with aircrew to adhere to the company's tougher policies.
"I urge you, as a fellow pilot, to please exercise sound judgment – don't put yourself in a position, intentionally or otherwise, that will compromise your employment or our company's future," he said in a memo. "As a company we have made necessary decisions and will continue to do what is best for our collective future."
The airline, meanwhile, lashed out at protesters, announcing that 55,000 of its passengers had been stranded worldwide by two days of demonstrations at Hong Kong International Airport.
It said in a statement that its flights had been "seriously disrupted" by the
protesters' actions
on Monday and Tuesday, during which time 272 departures and arrivals were cancelled. On Tuesday, a total of 421 flights were cancelled across the airport.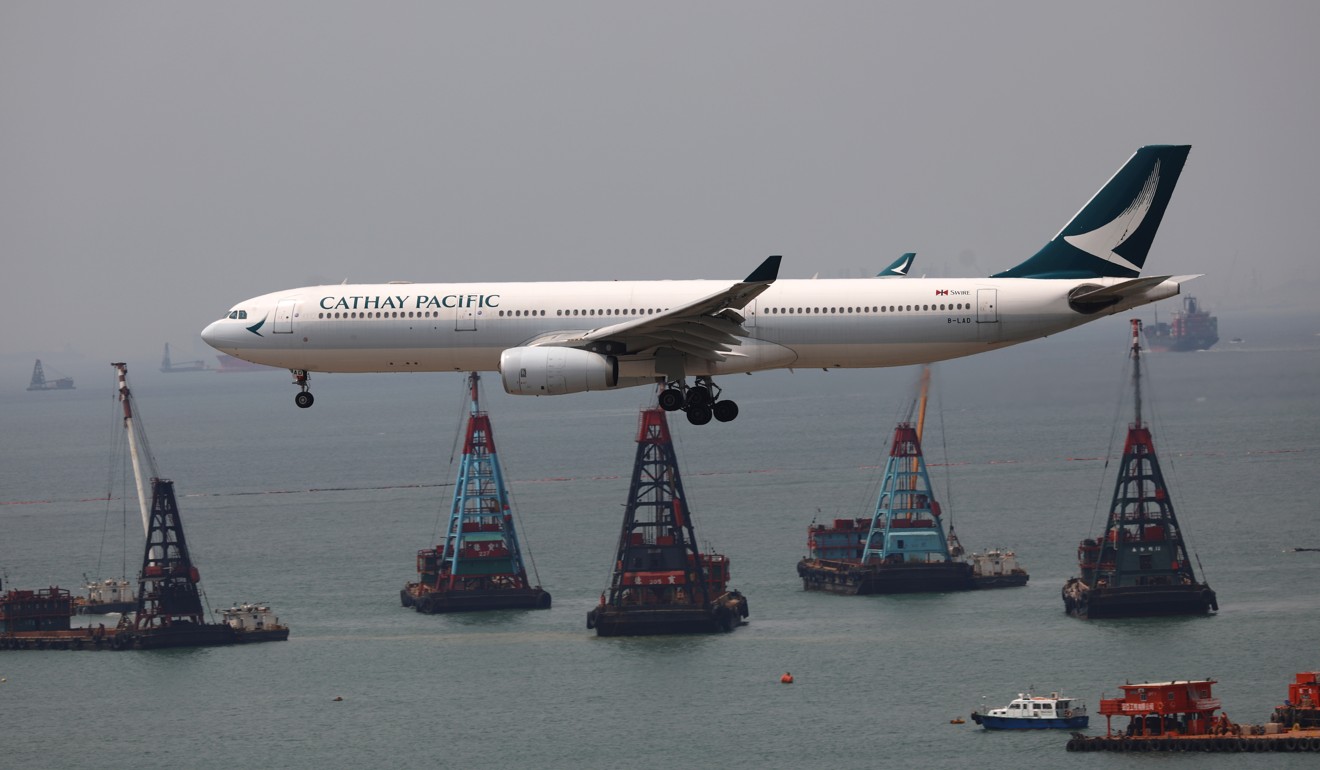 Cathay Pacific and sister carrier Cathay Dragon, reportedly under pressure from Beijing, have publicly supported the Hong Kong government's handling of the escalating protest movement. On Wednesday, the company reiterated its "firm support" for the city's embattled government.
"Tens of thousands of passengers had their travel plans disrupted as a result, and even more concerning were reports of obstructive behaviour directed towards travellers," it said.
It continued: "We believe such actions are unacceptable. Not only do they seriously harm Hong Kong's status as an international aviation hub, they also damage the reputation of Hong Kong as a whole."
For five days, Hong Kong's airport, one of the busiest in the world, allowed peaceful protests to be held in the main arrivals area, even without an approved application. Thousands of protesters occupied the facility's Terminal 1 on Tuesday and others swarmed into the departures area – effectively bringing operations to a halt. The situation, however, took an ugly turn on Tuesday night as protesters clashed with police in
unprecedented violence at the airport
.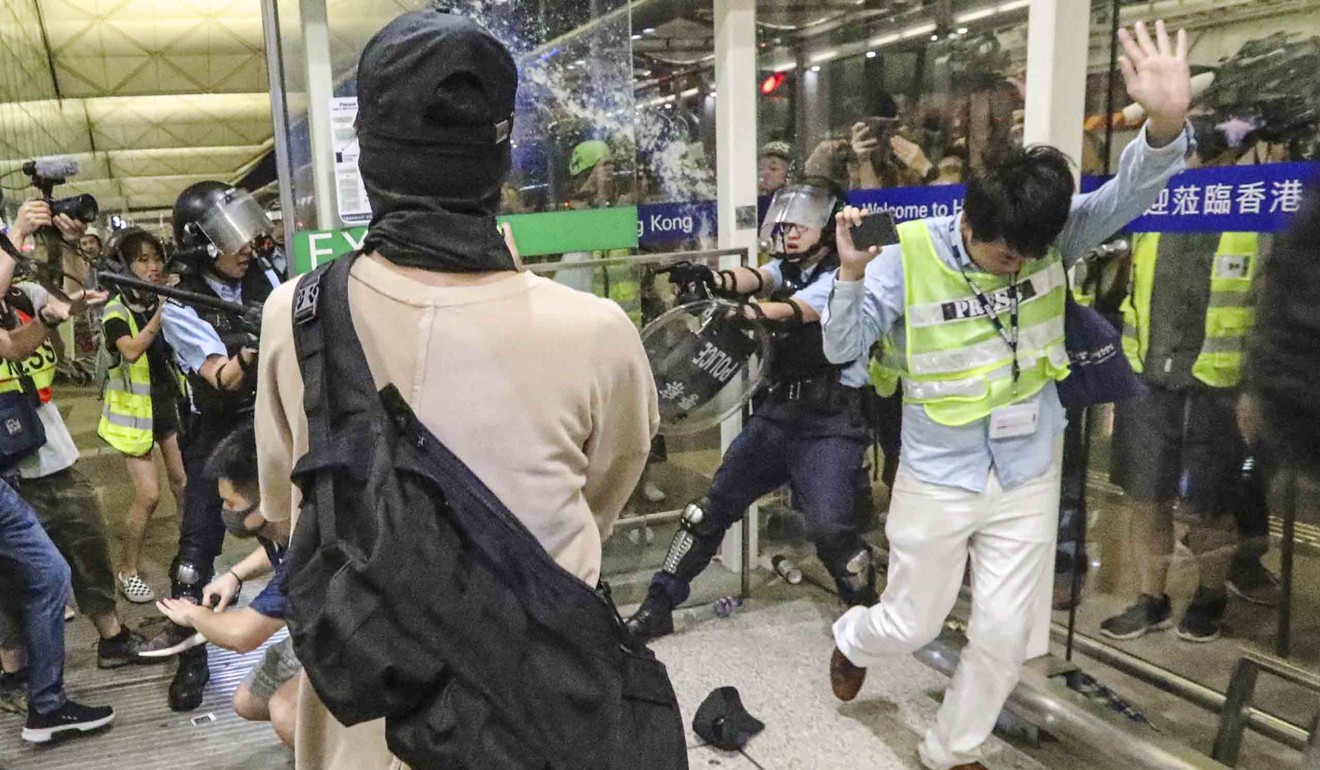 Last Friday, China's aviation regulator banned any Cathay staff who had taken part in illegal protests from operating flights in mainland airspace.
The Civil Aviation Administration of China's demands also included the airline submitting aircrew lists for Cathay flights entering Chinese airspace for pre-approval. Flights which did not go through the procedure would be barred from its airspace.
As a result of the threat of losing the right to fly to and over Chinese airspace, Cathay has cracked down hard on staff. On Monday, the company
threatened to sack
any employee who actively supported the protest movement, including taking part in the illegal airport demonstrations.
Bocom International transport analyst Luya You said Cathay Pacific was not yet clear of the fallout from the CAAC sanctions, despite its overtures.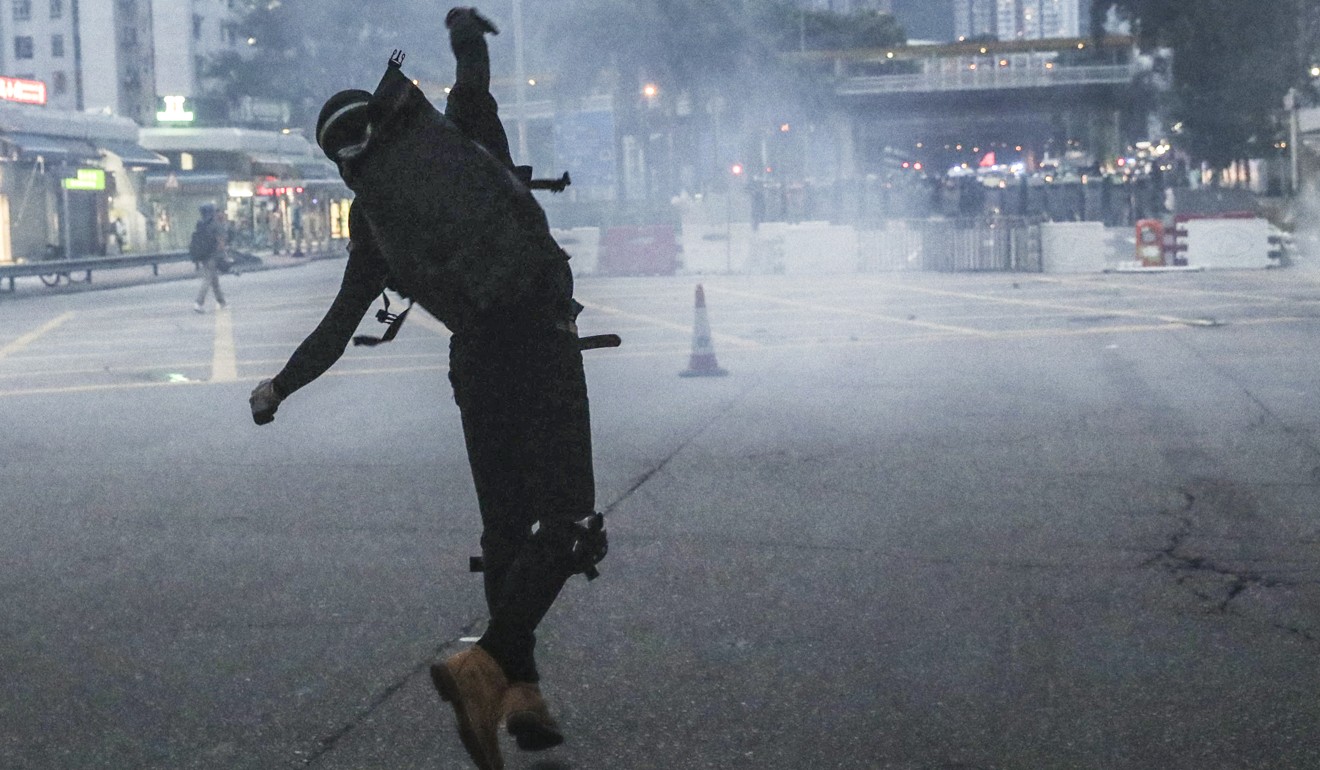 "There's also been the very positive news of US tariff delays, which has led to nice jumps in airline shares today, not just Cathay Pacific," You said on Wednesday.
"However you can also see today's rebound has brought Cathay back to Monday's performance, so we expect a few more days of whipsaw if more news regarding Cathay management's ongoing response to CAAC [comes] to light."
The airline's share price rose 7.4 per cent in early trading before closing 2.83 per cent higher, at HK$9.82 (US$1.26).
Cathay Pacific is the fifth biggest cargo airline in the world and the
US-China trade war
combined with the weak macroeconomic environment prompted it to ground one of 21 dedicated freighter planes.
The company's shares had fallen 8.2 per cent over the previous two days in reaction to the CAAC's move. A fifth of all Cathay flights are directed at the China market. A further 15 per cent of flights head to Europe and North America using mainland airspace, which highlights the threat to the airline should it lose Chinese flying rights.
This article appeared in the South China Morning Post print edition as: Cathay fires pilots over protest incidents