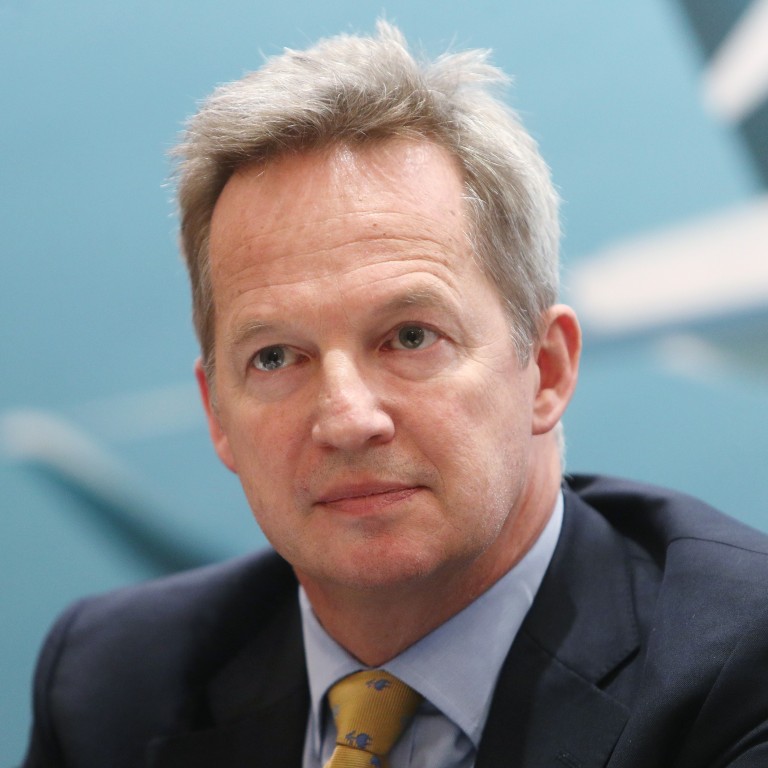 Hong Kong protests have caused severe turbulence at Cathay Pacific but has airline done enough to appease Beijing after heads rolled at top?
Summoned to Beijing, chairman of main shareholder told in no uncertain terms that management changes were needed at airline, a source says
Shock resignation of CEO Rupert Hogg and his deputy Paul Loo came four days later
Heads had to roll at
Cathay Pacific Airways
after British billionaire Merlin Swire was summoned to Beijing last Monday.
The Civil Aviation Administration of China (CAAC) had asked to meet the 45-year-old chairman of the sprawling Swire Pacific conglomerate, the airline's main shareholder.
Swire was told in no uncertain terms that management changes were needed at Cathay Pacific, a source said.
Another source put it this way: "Merlin had to save Cathay to save Swire." Swire Group is involved in everything from property and aviation to beverages, shipping, agriculture and considerably more.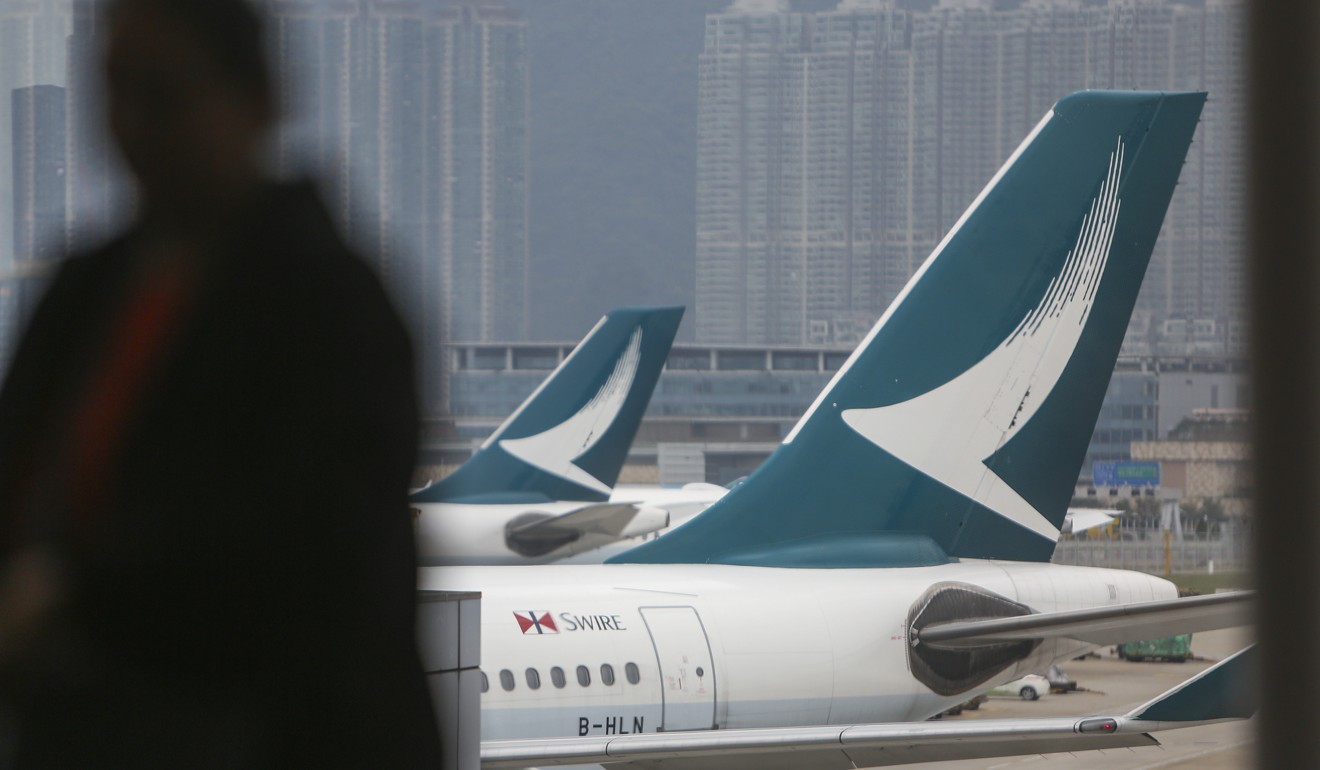 Four days later, on Friday, came the
shock resignation
of Cathay Pacific Group CEO Rupert Hogg, well liked and credited with turning the airline's fortunes around during his two years in the job. His deputy, Paul Loo Kar-pui, also resigned.
There was no mistaking that their departures were connected to ongoing
anti-government protests
in Hong Kong, and Beijing's displeasure at airline bosses insisting they would not interfere with what staff did outside work.
Only two Wednesdays ago, Cathay chairman John Slosar remarked at a press conference: "We employ 27,000 staff in Hong Kong doing all sorts of different jobs … we certainly wouldn't dream of telling them what they have to think about something."
With subsequent news of two pilots' involvement in the protests, and the suspected leakage of Cathay passenger information by two ground crew, the CAAC put
unprecedented pressure on the airline
citing safety and security.
It demanded to be shown crew lists for all Cathay flights going over mainland Chinese airspace, making clear that any crew member involved in the protests would not be allowed to fly.
In one of his last actions as CEO, Hogg told his 34,000 staff last week that their "actions and words" outside work did indeed matter and warned they faced the sack if they took part in unsanctioned protests. On this, he added, the airline would take a "zero tolerance" approach.
Last week, the airline
sacked the two pilots
involved in the protests. The two ground staff were sacked earlier.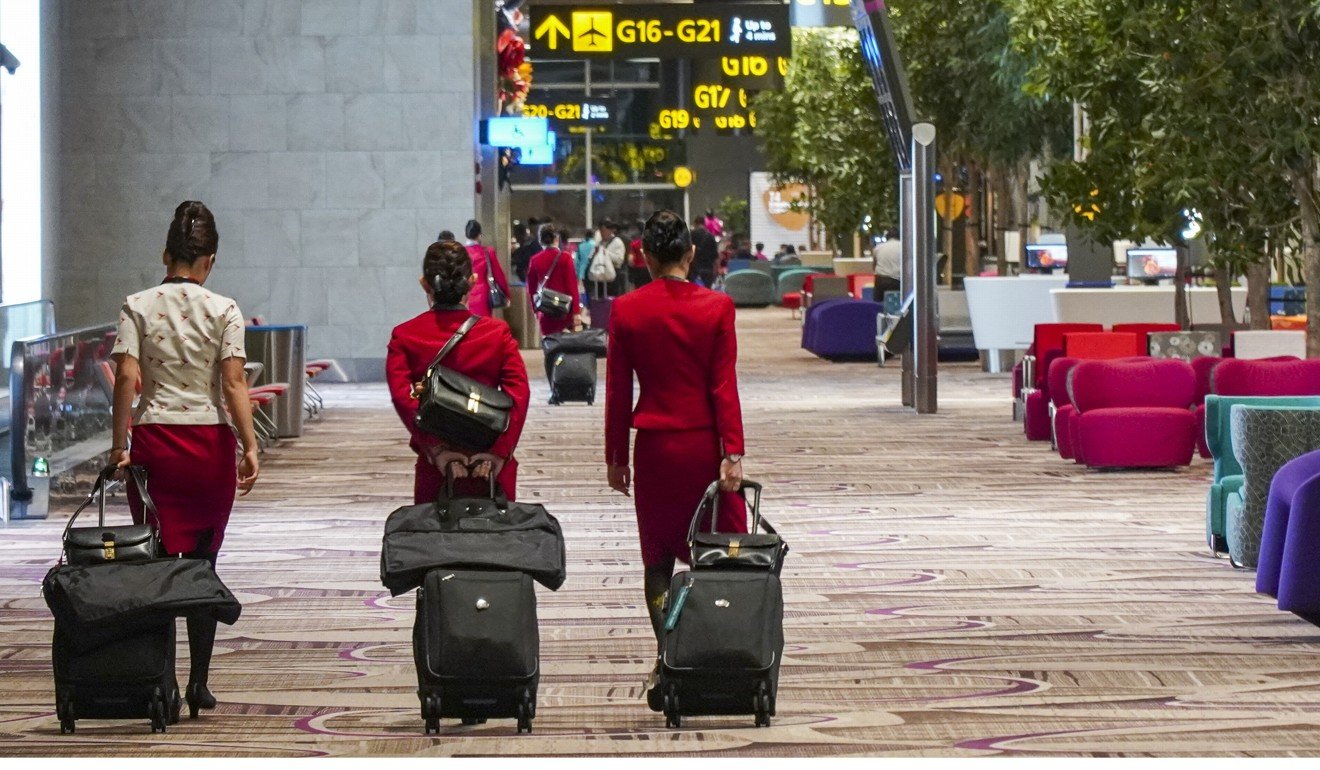 In resigning, Hogg, 57, conceded he could have handled recent events better. Slosar said a new team was needed to "reset confidence".
The severity of Beijing's reaction meant Hogg and Loo would both exit the Swire business outright, ostracised, according to people with knowledge of the situation, such was the objection from regulators. Traditionally, Swire managers would move elsewhere in the business.
A clean break was seen as a minimum for the regulator since the conglomerate remained a key influence in the airline.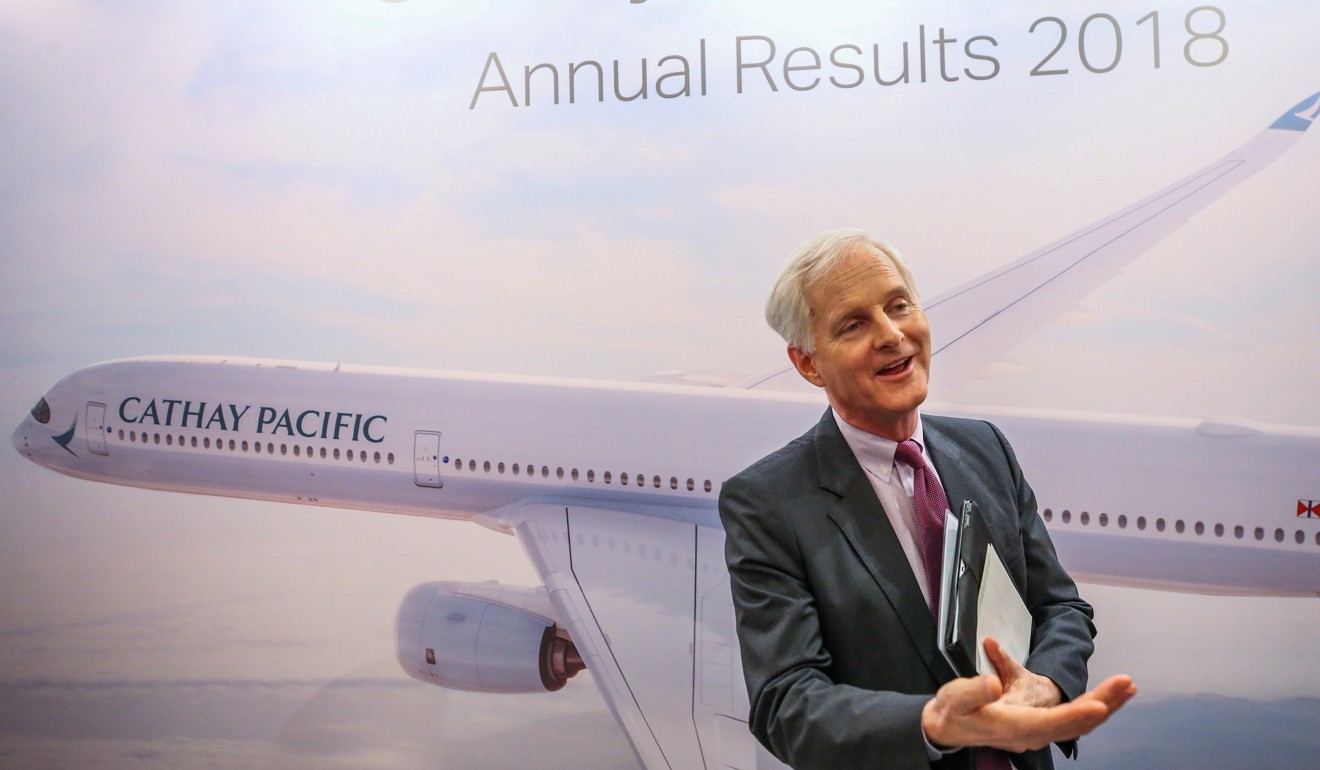 Staff were shocked by Hogg and Loo's exit, as both men were well liked and highly regarded as capable leaders. Several employees went on social media to express their sadness, saying both would be missed.
"Thank you for everything you have done for our airline and our people," one said.
A veteran of the airline said: "It is very sad for Cathay, very sad for Hong Kong."
An experienced manager said: "What set them apart from previous leaders was that they listened, and at the end of the day they cared about the well-being of their people."
Many pointed to Hogg's success in returning the 72-year-old airline to profitability since becoming CEO in May 2017, when the group's losses were mounting and painful cost-cutting was called for.
In March this year, the airline reported its first full-year profit in three years, the size of which – HK$2.35 billion (US$301.2 million) – beat all expectations.
A senior manager said of Hogg and Loo: "Those two were the ones who transformed Cathay Pacific. They gave the vision to Cathay, they executed the whole programme. They brought us back to profitability and made a lot of difficult decisions."
Reflecting on what went wrong, a senior member of staff said: "There were so many breaking points. There was not a single cause."
A reluctant leader?
All eyes are now on Hogg's successor, Augustus Tang Kin-wing, 60, who has been with the group for 37 years and was apparently just weeks from retirement when he was put in the hot seat.
Some view Tang as a reluctant leader, and several sources noted there is no love lost between him and chairman Slosar, 62, a Swire Group veteran of nearly four decades.
More than a decade ago, Tang appeared poised to be appointed CEO of the airline, but Slosar arrived as chief operating officer and the promotion did not happen. Instead, Tang was moved to the top job at Swire-owned engineering and maintenance company Haeco, a job he has held since 2008.
"John wasn't an Augustus fan," said a person familiar with both men.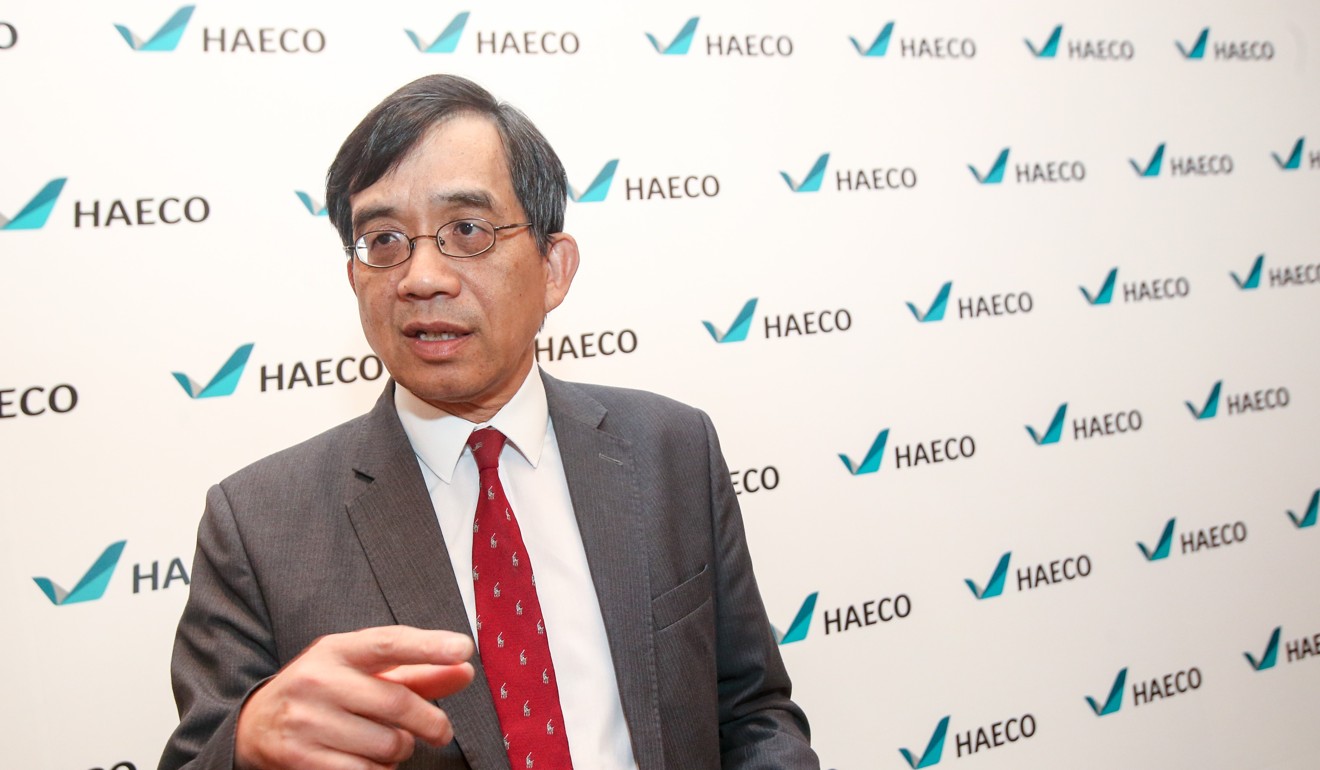 Tang rose rapidly through the tenure of CEO David Turnbull from 1996 to 2004, reaching the boardroom first as corporate planning director in 2000 before being made director of corporate development in 2005.
He was earlier seconded to Dragonair – now Cathay Dragon – as general manager of planning and international affairs and was in charge of fleet and route planning.
Tang also had experience making cuts, and in 1993, was the brains behind the airline's "Operation better shape" cost-cutting and productivity campaign.
A source with close knowledge of the airline and Tang said his appointment reflected an attempt by Swire Group to assuage Beijing's anger and frustration.
"In clear desperation, Swire needs a Chinese face, they know he is a safe pair of hands, and they want to show Beijing they've got a Chinese face. Very importantly, Augustus has very good relations in China," the source said.
A source in the airline's management ranks said: "Given the political situation, it was very clear to us, we cannot appoint anyone to the top job who doesn't show allegiance to Beijing."
While the new CEO and chairman may not have seen eye-to-eye in the past, they now have to work together to get the airline through its current crisis.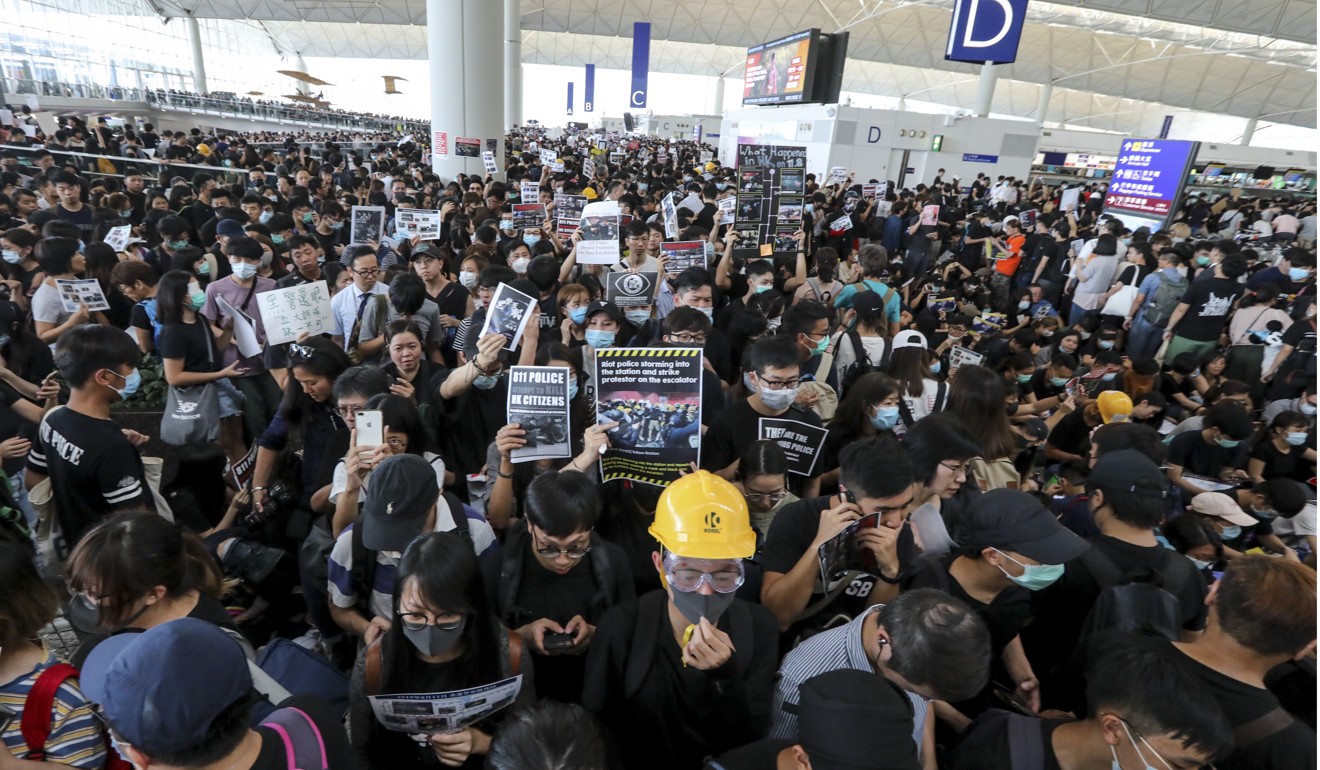 A former senior staffer said the airline needed to show its patriotism to Beijing and the Hong Kong government, while satisfying staff who were previously told they were free to do what they liked outside work.
"Cathay has an impossible job," the former employee said. "They are stuck between a rock and a hard place."
Tang is the airline's third Chinese CEO, the others being Hogg's predecessor, Ivan Chu Kwok-leung, who was in charge from 2014 to 2017, and Philip Chen Nan-lok, from 2004 to 2007.
Those who know Tang say he is smart, hard-working and delivers results, and enjoys a good reputation on the mainland.
"He is a fine man. He is a very effective person and knows his business well," said a person who has worked with Tang.
Some, however, say Tang's communication skills may be a problem in the top job.
The other man moved suddenly to a new job was Ronald Lam Sui-por, 46, who takes over as chief customer and commercial officer, effectively Tang's No 2.
Lam has been with the group since 1996 and has worked with Tang since 2013. He was made CEO of newly acquired budget airline HK Express only last month.
Cathay Pacific CEOs have tended to last about three years. It is not clear how long Tang, who was preparing for retirement, will stay.
"He is not [Swire's] trusted lieutenant," said the source who knows Tang and the company well. "They are begrudgingly turning to him. I don't see him lasting long. I see him there to stabilise the political aspect, stabilise the ship."
More management changes are likely, with Slosar himself widely expected to retire soon. Cathay Dragon CEO Algernon Yau Wing-wah, 60, had his contract recently extended as he has also reached retirement age at Swire. The group needs to fill Tang and Lam's previous positions.
The main question, however, is whether the swift changes at the airline are sufficient to satisfy ­Beijing over the concerns it put to tycoon Merlin Swire last week.
A former senior Cathay executive said: "Is it too much to hope they will leave Cathay Pacific alone, now that they've had their sacrificial victims?"
Swire Pacific did not respond requests for comment.