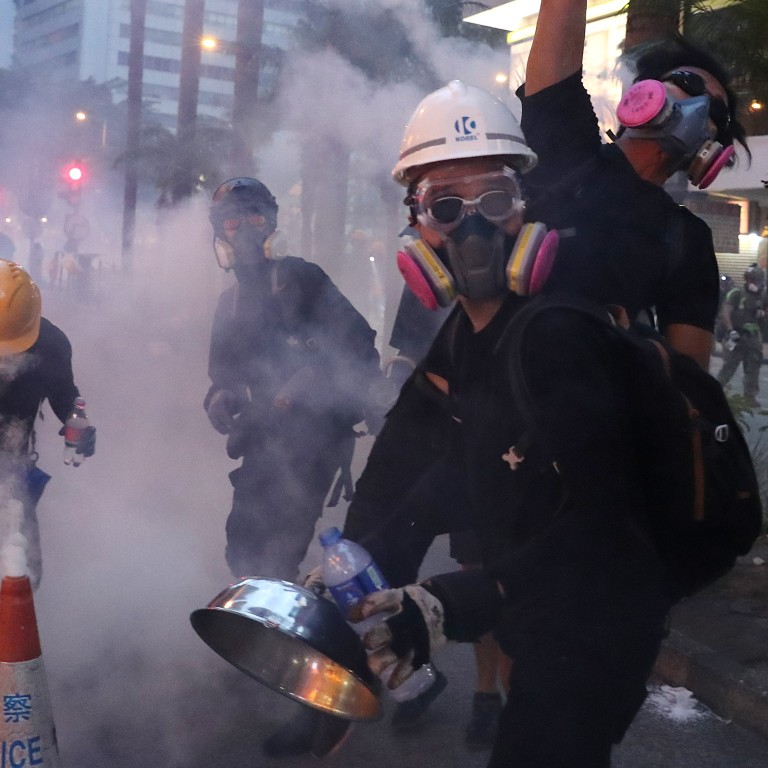 Qantas cuts passenger capacity on Hong Kong flights as airlines, including Cathay Pacific, reel from impact of protests
Australian flag carrier to use smaller aircraft, with visitors to city via the route down 10 per cent
Qantas forced into industry's first capacity changes over Hong Kong unrest, as Cathay makes revenue warning
Australian flag carrier Qantas has revealed it will cut its passenger capacity for Hong Kong by using smaller planes, a day after Cathay Pacific Airways warned of a "significant impact" on revenue, as airlines feel the squeeze from anti-government demonstrations.
Qantas was the first to take action to manage the impact of protests on its business when it announced on Thursday it would downsize the aircraft it flies to the city, reducing seat availability by 7 per cent.
Bosses said during the Sydney-based company's annual results event that the measures were taken in response to 10 per cent fewer people travelling with them to Hong Kong, and will take effect next month.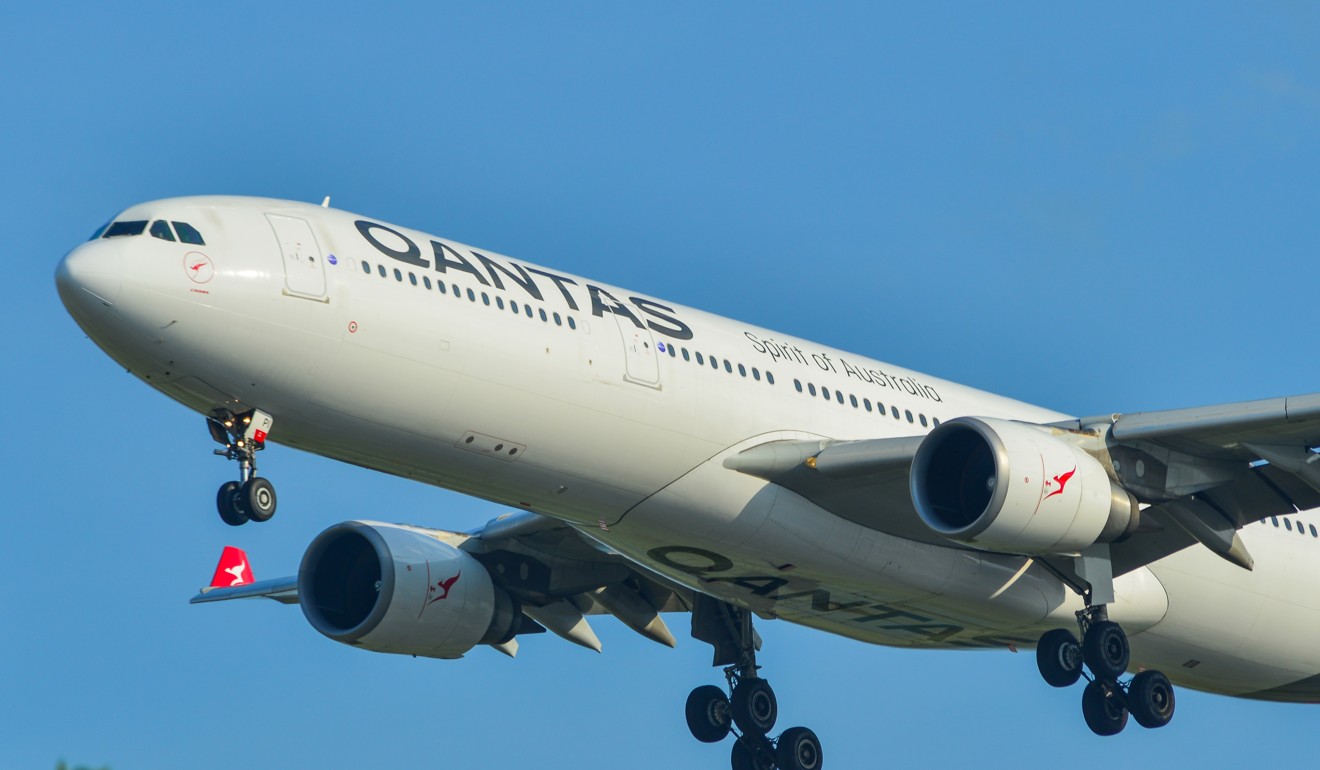 The warning signs over the protests fallout are becoming more critical for airlines and hoteliers, as data indicates fewer visitors are coming to Hong Kong, piling pressure on the travel and tourism sector.
"The Hong Kong market has taken a hit and we've seen volumes down in the immediate future by 10 per cent and that's people not travelling to Hong Kong," Alan Joyce, the CEO of the Qantas Group, told journalists.
Singapore is expected to be a beneficiary of the Hong Kong downturn as Qantas said it would fly its larger Airbus A330 planes to the city state instead, as well as Manila.
"Our intention is to downgrade that product [from the A330-300], the same product and service, to A330-200s. That will take about 7 per cent capacity out of Hong Kong," Joyce added.
The switch in planes would remove 26 economy seats available for sale, leaving 243 seats. The number of business class seats – 28 – remains the same.
"We'll closely monitor Hong Kong but our experience of these geopolitical events occurring in other places, there is a fast rebound after the issue calms down," Joyce said.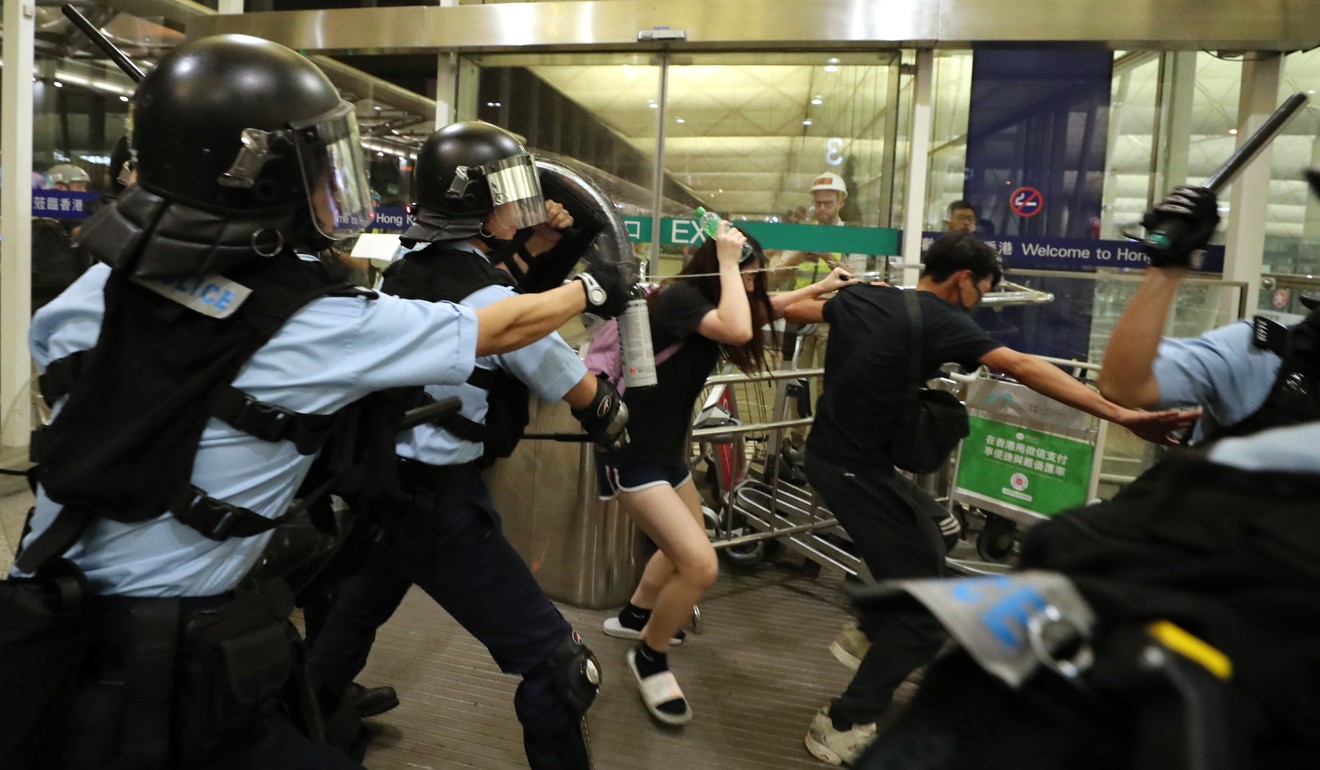 Although there had been political unrest in Thailand and bombings in Bali, he said these places had "rapidly rebounded" as destinations, adding that was "our expectation for Hong Kong".
Qantas offers four daily flights to Hong Kong from Sydney, Brisbane and Melbourne.
The Post reported some high-end Hong Kong hotels had also asked staff to go on unpaid leave as hoteliers were hurting from a sharp slowdown.
Similarly, Cathay Pacific on Wednesday warned of a "significant impact" on revenue from August onwards, according to its latest monthly traffic performance update.
However, the Hong Kong flag carrier said in the report the protests alone did not have a substantial impact on its passenger business in July, despite violent clashes between police and anti-government protesters breaking out regularly.
"We anticipate a much more significant impact to our revenue in August and onwards,"newly-installed chief customer and commercial officer Ronald Lam Siu-por said.
The airline had already flagged that forward bookings into Hong Kong were down "in the region of double digits", but did not refer to the potential impact on its revenue.
Inbound traffic in both business and leisure categories – reflecting performance in the profit-generating business class cabin and in economy – had "weakened substantially", the report stated.
The company said demand for short-haul Hong Kong flights to mainland China, Taiwan, South Korea and Southeast Asia was "starting to soften".
According to analysis by the Post, these listed countries, territories and regions accounted for 62 per cent of all seats offered by the airline.
Referring to the indicator of airfare pricing power, Cathay Pacific's yield "remained under pressure" citing "intense competition" and increasing transit passenger traffic.
Overall, Cathay Pacific saw passenger numbers rise to 3.27 million in July, up 4 per cent compared with the same month last year, equivalent to a 4.4 per cent rise in travellers flown in the year to date.
The airline also managed to fill 86.1 per cent of seats sold, a decline of 0.6 per cent on the same period last year.
Cargo remained an area of weakness amid a slowdown in the global economy and the impact of the US-China trade war.
The Hong Kong carrier lifted 8.2 per cent less cargo than the comparable July 2018 period, and it was down 6.1 per cent in the year to date.
The company said its cargo load factor, the proportion of used capacity, was down 7.2 per cent month over month to 63.1 per cent.
Hong Kong has been shaken by protests and non-cooperative campaigns since June 9, sparked by the controversy over the now-shelved extradition bill, which would have allowed criminal suspects to be sent back to jurisdictions with which the city has no such agreement, including the mainland.
It is expected that other foreign airlines will follow Qantas' move.
Brendan Sobie, chief analyst at CAPA Centre for Aviation, said: "Given the inbound situation a total reduction of over 10 per cent won't be surprising and naturally airlines that are able to reduce capacity will take the opportunity to do so, particularly if forward bookings continue to remain weak."
Analysts also predict that Cathay, which controls more than half of all take-off and landing slots at Hong Kong airport, will at least temporarily cut flights and make adjustments until passenger demand is more profit-making.
Luya You, transportation analyst at Bocom International, also predicted changes in Qantas' vein but added they were unlikely to be "as severe as some expect".
"There's no sense in dramatically curtailing capacity growth or fleet planning for these protests," she said, noting trends in overcapacity and slowing passenger demand had been factored in for some time now.