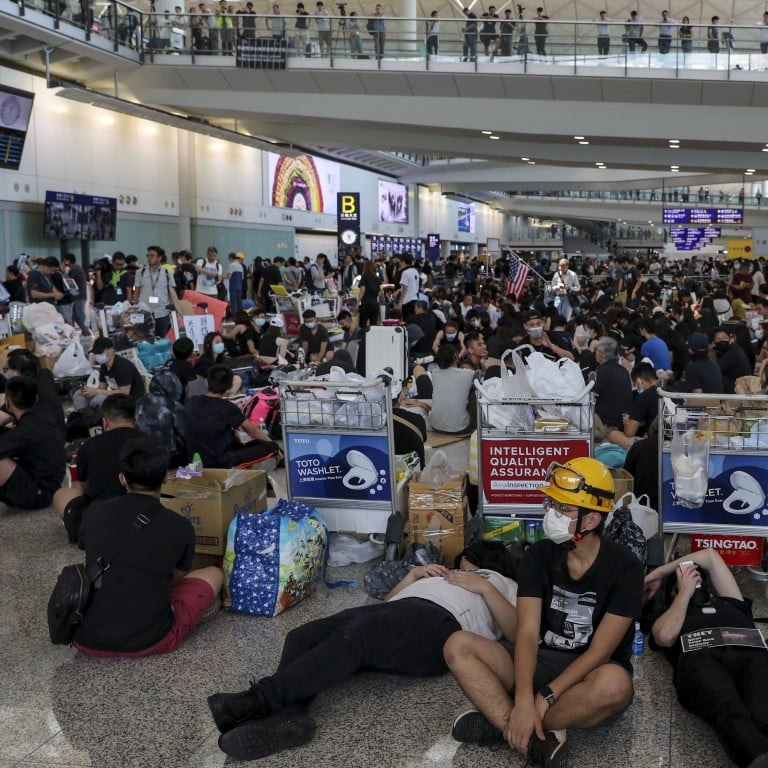 Anti-government protesters to 'tour' areas around Hong Kong airport in an effort to block roads
Anti-government demonstrators call it an 'airport traffic stress test', intending to block roads on Lantau Island
Airport bosses already got an injunction against actions affecting their base or roads leading to it
Protesters have called on Hongkongers to go for a "weekend getaway" around the airport in a bid to block the roads leading to it, as the anti-government movement passes the 80-day mark.
Following a failed bid to jam airport-bound traffic last weekend, protesters will return to travel around Lantau Island, home to Hong Kong International Airport, for two days on Sunday and Monday, in what organisers called an "airport traffic stress test" at a press conference on Thursday conducted over messaging app Telegram.
Organisers suggested citizens cycle, hike, go for a drive, have a picnic or do some plane-spotting in the area. If all transport to the airport is stopped, there is no reason to continue the stress test, they said.
"We hope to use this opportunity to tour around the area, welcome visitors to Hong Kong, as well as to express our apologies and share more about the movement with foreigners," the organisers said.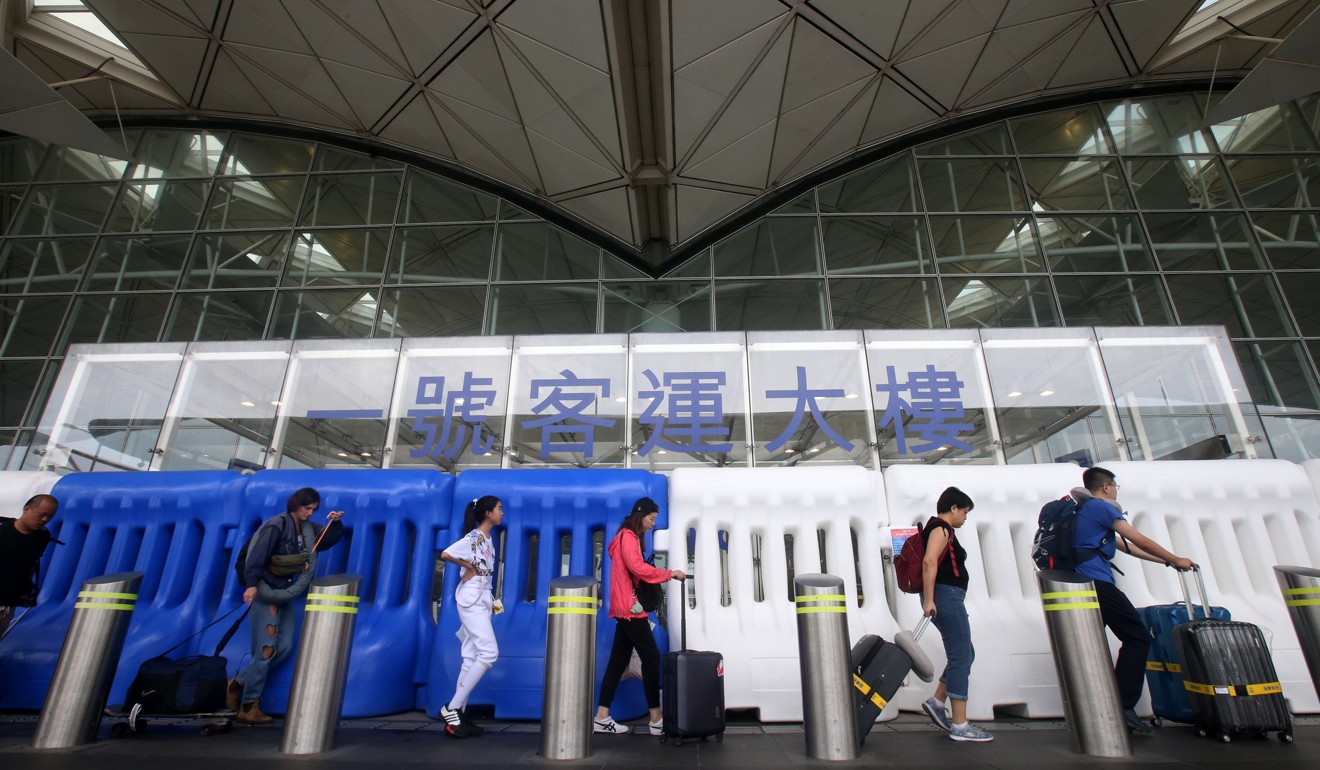 "We call for all Hong Kong citizens to come to the unrestricted areas of the airport with a humble and peaceful attitude. We hope to restore Hong Kong's reputation as a tourist-friendly city."
While some protesters called for the airport movement to be indefinite, organisers said they had only planned action for two days.
"But if our government continues to openly disregard public opinion and reject the five demands, it is likely the airport stress test will be held every weekend from now on, and we cannot rule out the chances of an escalation," they said.
The anti-government movement, sparked months ago in opposition to a now-abandoned extradition bill, demands the bill's full withdrawal; an inquiry into police handling of their protests; the retraction of a government characterisation of the demonstrations as riots; an amnesty for arrested protesters; and universal suffrage.
They view the airport – one of the world's busiest – as the city's weak spot. They aim to jam not just passenger flights but cargo flights to cause economic disruption, according to publicity material on Telegram.
A peaceful five-day sit-in at the airport from August 9 to 13 descended into chaos after protesters blocked passengers from leaving, scuffling with them, and even detaining two mainland Chinese men. A total of 979 flights were cancelled on August 12 and 13.
Organisers said they believed the Sunday turnout would be high as support for the anti-government movement was still strong, and did not foresee negative reaction from travellers at the airport.
However, the Airport Authority has obtained a court order banning unlawful and wilful obstruction of the airport and nearby roads, and confining demonstrations to two designated areas in the arrival hall. The order does not stipulate which roads cannot be blocked.
The authority said any person who wants to hold an assembly at the airport should submit an application to the police and the authority. It said on Thursday it was "not aware of any application for holding a public assembly at the airport on September 1".
Organisers, however, said they were only asking citizens to travel across Chek Lap Kok and did not consider commuting in breach of the injunction.
"Having a 'Be water' attitude, we believe Hongkongers will be able to find a way to keep pressuring the government in their own ways, just as this stress test movement has emerged from the injunction," they said.