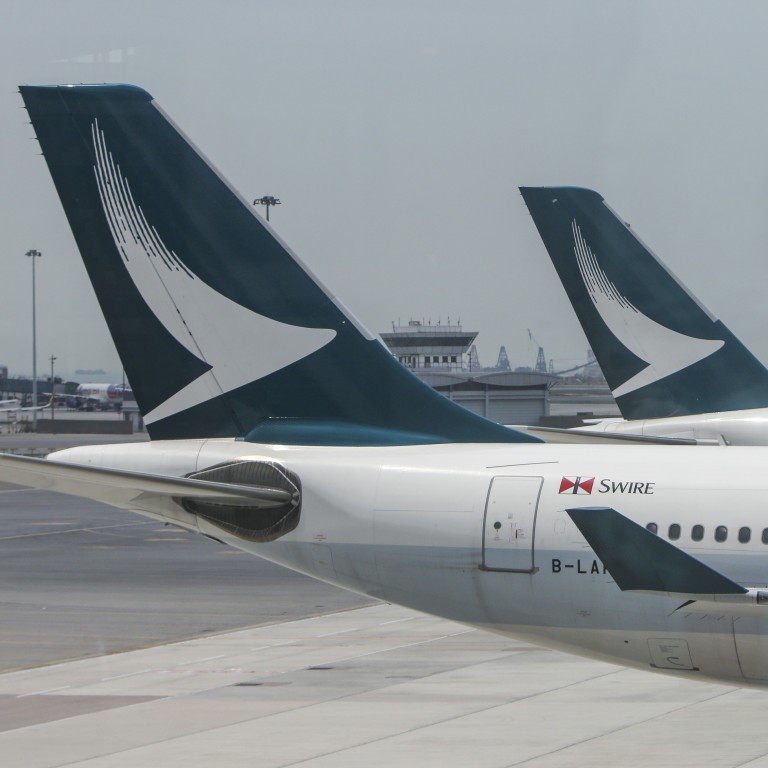 Coronavirus: Cathay Pacific asks all 27,000 employees to take turns on three weeks unpaid leave
Airline struggling in face of deadly virus has already announced cuts to its flying schedule
CEO says situation faced by Cathay 'just as grave' as 2009 global financial crisis
Cathay Pacific is asking all of its 27,000 employees to take three weeks of unpaid leave over the coming months, the company's CEO told staff on Wednesday, as Hong Kong's flagship carrier reels from the impact of the deadly coronavirus on air travel.
"I am appealing to each and every one of you to help," said Augustus Tang Kin-wing in a taped video recording, adding the situation the company faced was "just as grave" as the global financial crisis of 2009.
"Preserving our cash is now key to protecting our business," he said.
Cathay wants staff to take leave on a voluntary basis between March and June, and hopes all staff, including senior managers, will take part in the scheme.
Airlines have been rocked by the spread of the coronavirus, which started in the central Chinese city of Wuhan. It has played havoc with air travel, with travellers cancelling trips to affected destinations and border restrictions around the world on people who have recently visited mainland China.
So far, it has infected more than 24,500 people, and killed almost 500. On Tuesday it claimed its first victim in Hong Kong.
A Cathay Pacific flight attendant, in his 30s, said the special leave scheme was reasonable, but also complained the airline had not supplied sufficient face masks to protect crews in-flight.
"When the airline does not even have enough masks, it's not bad to let us go on leave," he said.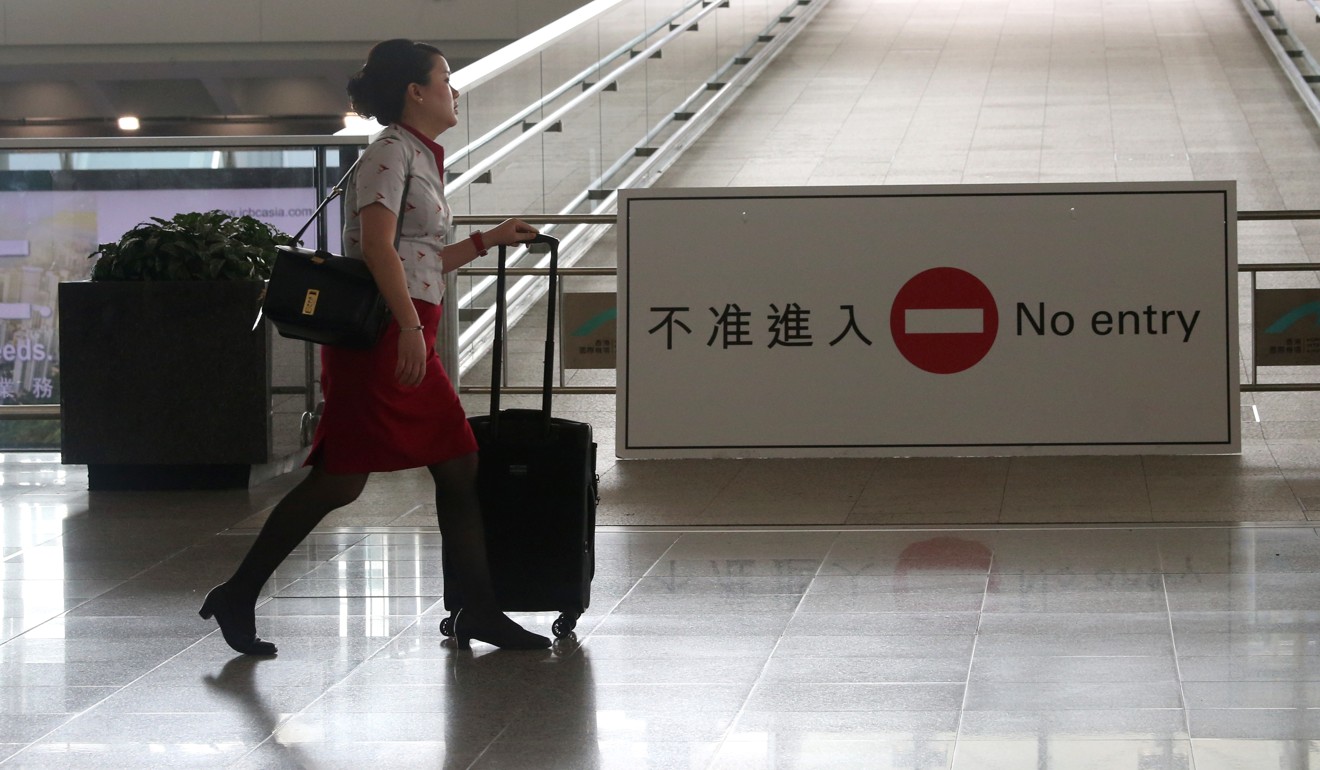 The three-week leave would not pose a big financial burden, said the flight attendant who wished to remain anonymous, but called for the airline to pay staff back when business rebounded.
In Wednesday's video, Tang said the recent Lunar New Year holiday, normally one of the most profitable times of year for the airline, was "one of the most difficult … we have ever had."
He acknowledged a "large decline in the number of visitors" to and through Hong Kong, mainland China, and many other countries around the world.
"We don't know how long this will last," said Tang, who has only been in the top job since August.
On Tuesday, the airline unveiled massive cuts to flying schedules – 30 per cent worldwide for two months, including a 90 per cent cut in capacity to mainland China.
The last time the airline implemented its so-called special leave scheme was in 2009, and last made extensive cuts to its flight operations during the Sars outbreak in 2003. It grounded 22 planes and cut capacity by 45 per cent at the time
Shares in Cathay Pacific jumped as much as 5 per cent during trading on Wednesday after the airline unveiled major cuts across its flights, but gave up half of those gains later in the day.
Faced with a sharp fall from inbound travel and smaller, but notable, decline in outbound travel, Cathay Pacific has chased after less profitable transit travellers.
The strategy of chasing connecting passengers, with cheaper airfares, has unravelled in the face of the spread of the coronavirus which has seen governments warn people not to travel to China, axing flights to the mainland and a host of countries hoist restrictions on anyone who had visited the mainland within 14 days.
In a research note released on Tuesday, Jeffries forecast Cathay would continue to lose money in the first half of the year, while bouncing back in the second half of 2020 as air traffic rebounded, citing the post-Sars travel pattern.
Luya You, Bocom International transport analyst, said: "I think they're still trying hard to cut down on costs without resorting to more permanent moves like staff cuts. Given the size of the capacity cuts reported, though, I'm not sure voluntary unpaid leave will be enough very soon."
A source familiar with the company's town hall briefing said the airline had strongly suggested staff take unpaid leave otherwise Cathay Pacific would need to consider redundancies.
This article appeared in the South China Morning Post print edition as: Cathay asks staff to take leave with no pay