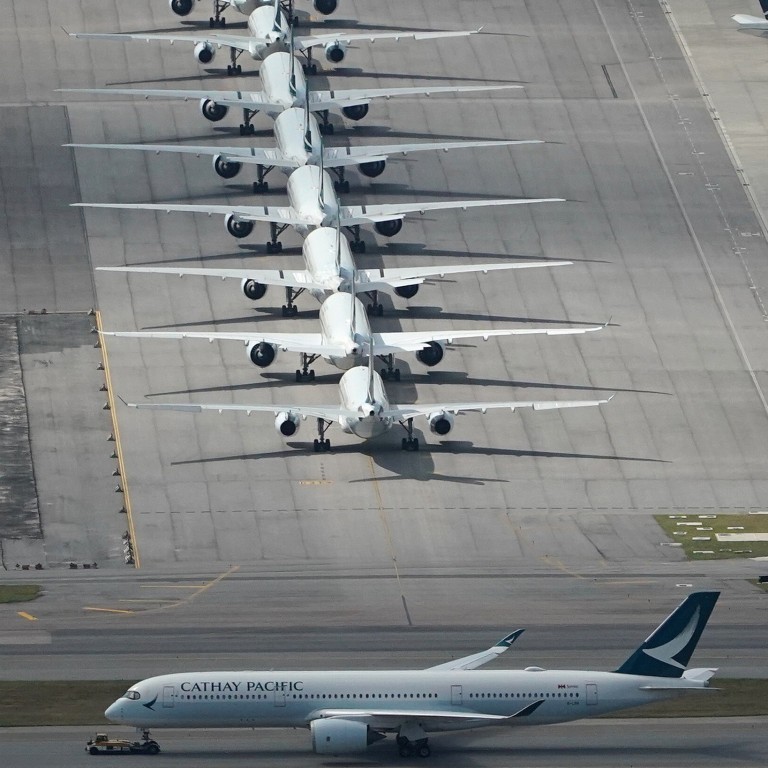 Exclusive
Amid travel standstill, newcomer Greater Bay Airlines seeks Hong Kong approval to take off
Civil aviation authorities processing new airline's application for air operator's certificate
Shenzhen tycoon behind carrier eyeing budget market between China, Southeast Asia, and Northeast Asia, sources say
A new mainland China-backed carrier has applied to Hong Kong's civil aviation authority to become the city's fifth passenger airline, in an attempt to loosen the Cathay Pacific Group's dominance.
Greater Bay Airlines is a rare newcomer in the midst of the Covid-19 pandemic which has brought international air travel to a standstill, crippling the aviation industry across the world.
The Civil Aviation Department confirmed that Greater Bay Airlines Company Limited's application for an air operator's certificate (AOC) was submitted to it last month and was being processed.
It could be at least two years before the airline clears all the regulatory red tape to fly, an expert on Hong Kong aviation said.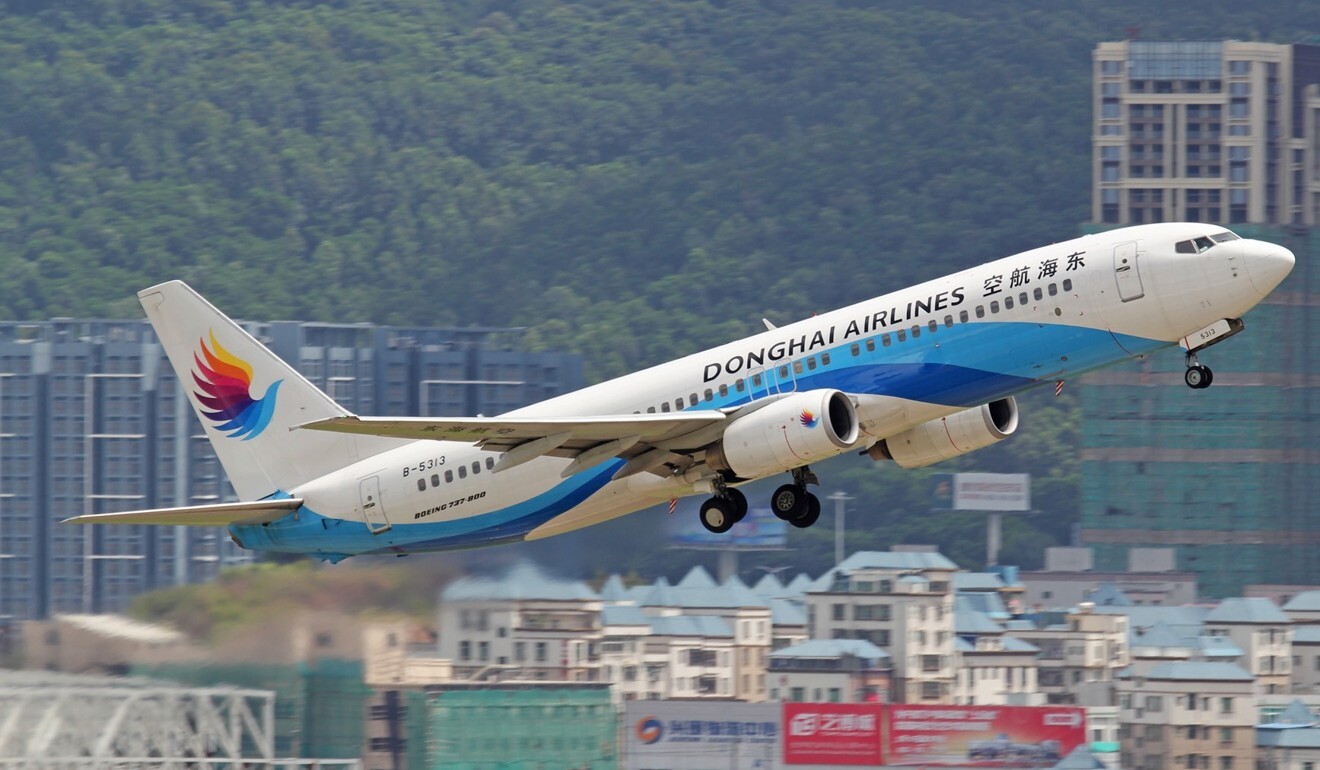 The key man behind the venture is mainland property tycoon Bill Wong Cho-bau, who has been dubbed "Shenzhen's Li Ka-shing" after one of Hong Kong's richest men, and already runs Shenzhen-based Donghai Airlines.
The new airline is believed to be looking at operating on a low-cost model mainly with flights between China, Southeast Asia, and Northeast Asia, according to an industry source familiar with the plans.
The source said the airline intended to use Boeing 737 aircraft. Donghai Airlines uses 23 older-generation 737s and has ordered 25 737 MAX aircraft.
Helping it take shape are former senior executives from the Cathay group, including former Dragonair and Airport Authority chief Stanley Hui Hon-chun, two sources said.
Cathay Pacific chairman Patrick Healy told the Post earlier this year that the emergence of a Hong Kong-based airline competitor would not factor into the group's restructuring.
"When we think about competition we don't just think about Hong Kong AOCs," he said. "We compete with 100-plus carriers coming in and out of Hong Kong."
Australian carrier Qantas's Jetstar Hong Kong failed in its bid in 2015 to win regulatory approval to launch, after stiff opposition from Cathay.
Cathay controls three of four Hong Kong passenger airlines – Cathay Pacific, Cathay Dragon and budget carrier HK Express which it took over last year. The fourth is troubled Hong Kong Airlines.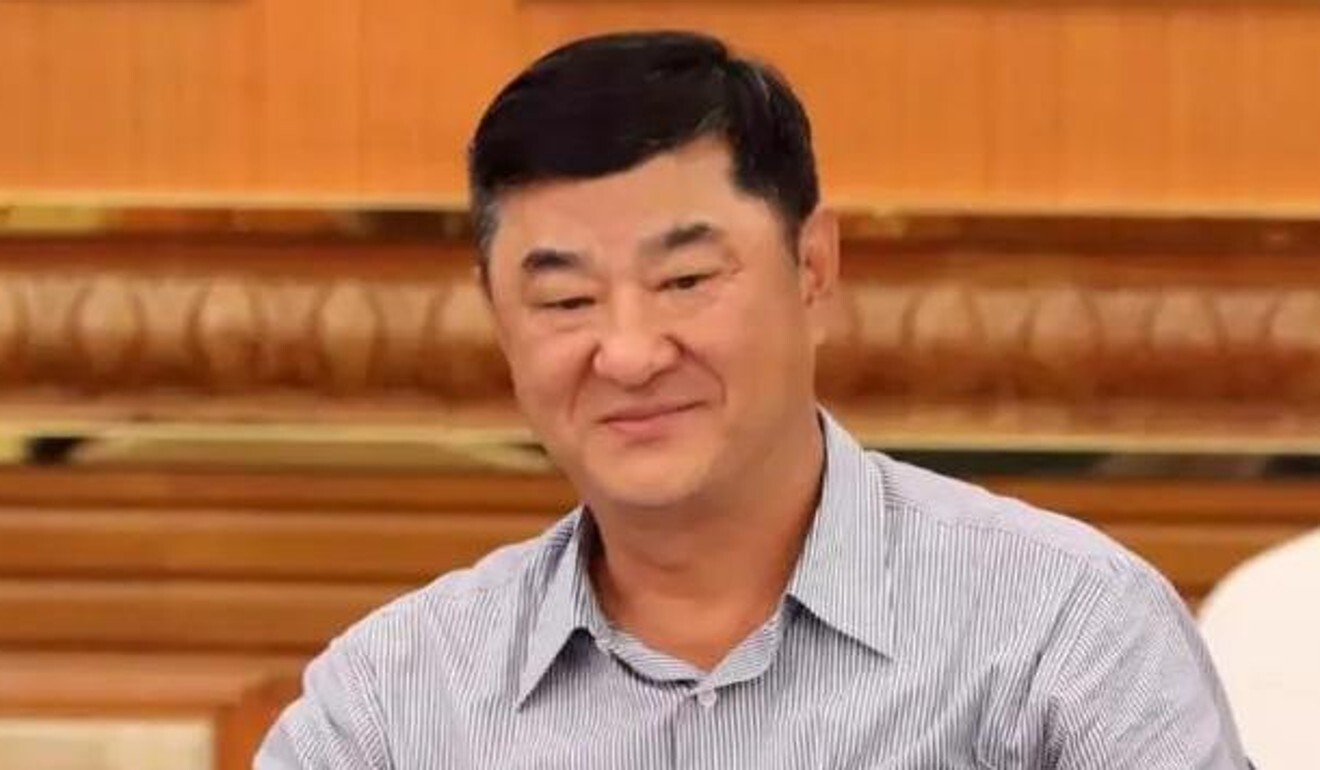 Law Cheung-kwok, Chinese University's Aviation Research and Policy Centre senior adviser, said it would take a new airline about two years to complete all necessary regulatory requirements such as obtaining an air transport licence, the AOC, traffic rights and landing slots.
"The airline could commence in 2022 when we would expect to see a more substantial revival of the global aviation industry," said Law.
The International Air Transport Association expects global air traffic to recover only in 2024, a year slower than it earlier anticipated.
Law also liked the new airline's name, reflecting China's ambitious plan to connect Hong Kong, Macau and nine cities in the southern province of Guangdong and create a mega economic and technology hub that can rival California's Silicon Valley.
"The name is a good choice. It provides the vision to capture the high growth of the Greater Bay Area in the longer term," he said.