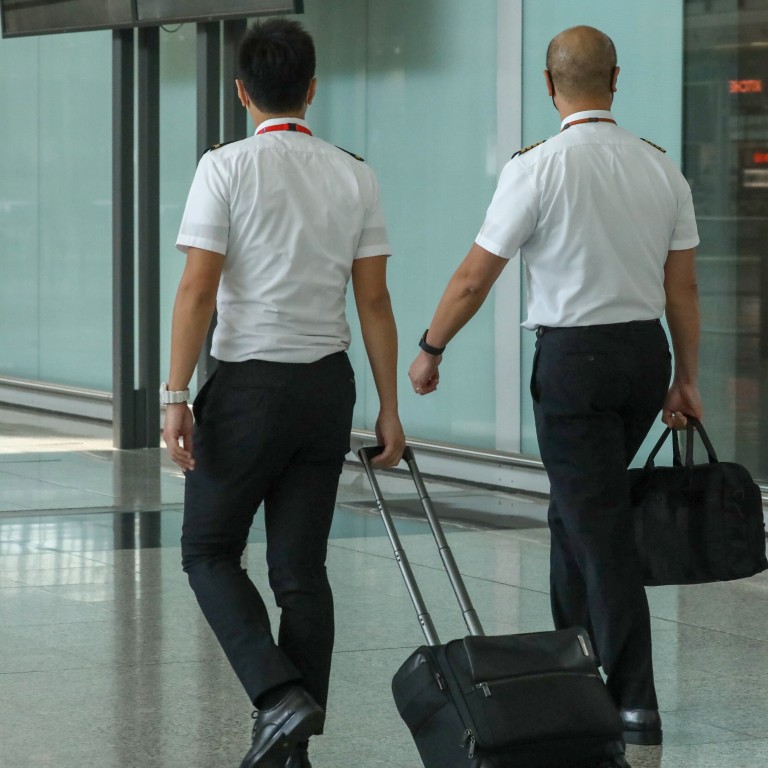 Hong Kong's Cathay Pacific offers remaining pilots a deal they can't refuse – major salary and benefit cuts, or termination
The embattled airline's move on pricey contracts comes on top of 600 redundancies among pilot ranks as company retrenches for future
Some cockpit crew hired before contracts introduced in 2008 earn as much as HK$4 million a year including benefits like housing and schooling allowances
Cathay Pacific Airways
has taken aim at generous and costly pilot contracts in a bid to save cash, serving aircrew not included in Wednesday's sweeping redundancies an ultimatum to either accept new cost-saving contracts or leave the company.
Pilots will have a week to decide whether to sign up to new deals significantly cheaper than their existing contracts – in some cases seeing their combined salaries and benefits cut by 40 to 60 per cent – or be terminated, rather than made redundant.
A total of 600 pilots were already among the 5,900 announced redundancies, including about 550 at Cathay Dragon and 50 from Cathay Pacific.
A "last in, first out" approach has been adopted in choosing who will be laid off, meaning junior pilots will lose their jobs over experienced ones – regardless of age, gender and race.
For those who stay, the Hong Kong carrier on Wednesday said it would rewrite cabin and cockpit crew contracts, bringing their remuneration in line with overseas competitors such as Singapore Airlines. Redundancy will not be an option for those who reject the new terms.
Chris Beebe, general secretary of the Hong Kong Aircrew Officers Association (HKAOA), expressed frustration that the company presented its plan to pilots without negotiation, but said the union was still willing to engage in talks.
"It's disappointing that the points were excluded from any significant discussions leading to these decisions. We view this as an opportunity to make this the beginning of additional discussions in terms of working through the issues confronting the company and the pilots," he said.
"Pilots do have certain rights and entitlements under existing contracts that we expect Cathay to honour, and we will defend the contract. We would also hope Cathay is willing to work with us on [helping] any pilots that might be affected to transition to whatever their next step may be," he added.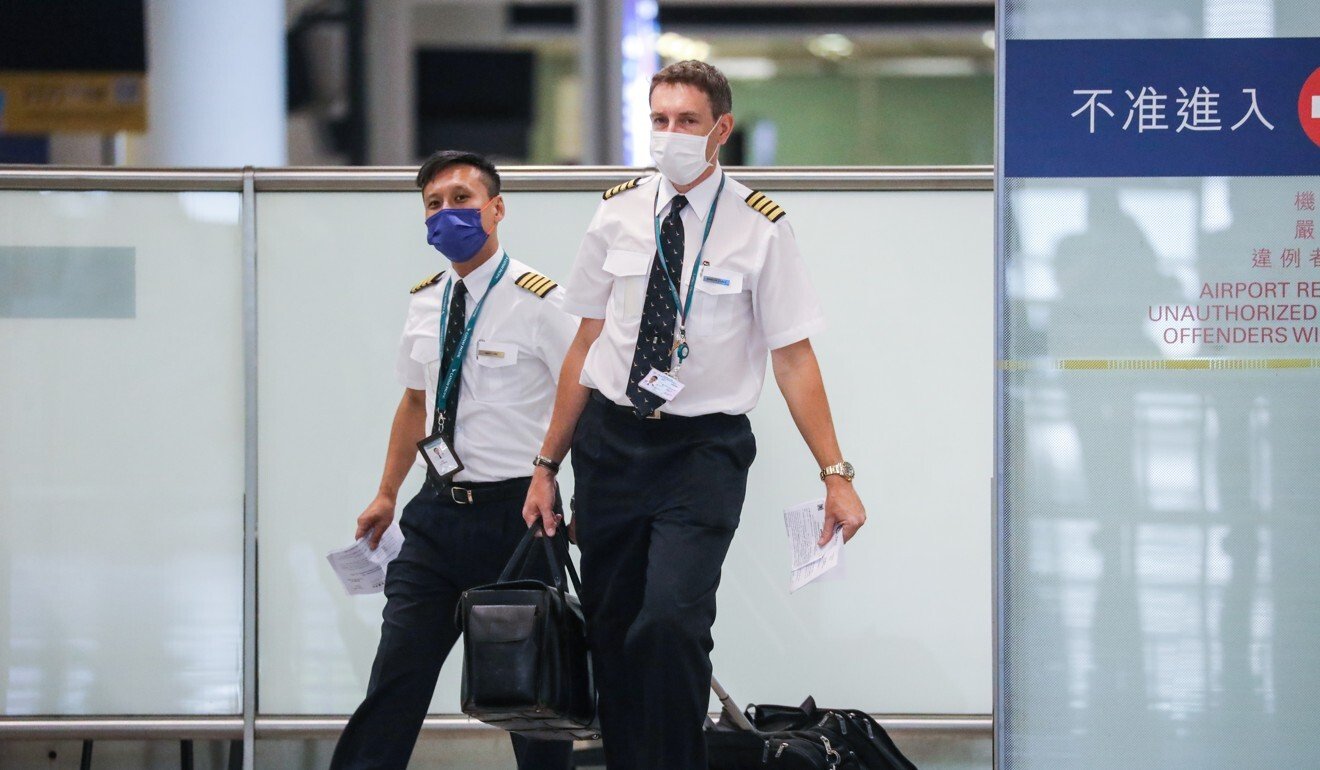 The shake-up to pay and benefits, which would standardise terms and conditions for the first time, ends years of efforts by airline managers to cut the cost of perks such as housing allowances.
A pilot working on a contract drawn up in 1999 who indicated he would likely accept the new terms, said: "Cathay is taking full advantage of the situation to push everyone over to COS18 [contracts]. I think everyone will take it in the short-term. I don't expect anyone will say no, but Cathay will have earned a lot of unhappy pilots."
One of the most significant changes to the new contract is the removal of the "last in, first out" policy, or LIFO, which pilots fear could pave the way for making more costly pilots redundant in the future.
To cushion the steep drop in earnings, the airline said it would offer pilots a two-year transitional arrangement of some housing and education allowances if they accept the deal in the next week, though pay adjustments would kick in from the start of next year.
Those who sign after next week, but by November 4, would only keep their existing deals for one year.
"We understand this transition will have an impact on our pilots and their families, and to mitigate this, the company will protect current salary, allowances and benefits," the company's flight operations department said in a memo to pilots.
Pilots who joined the airline from 2018 onwards receive a yearly basic salary of HK$376,608 for an entry-level second officer, HK$577,500 for an entry-level first officer and "up to" HK$1.2 million (US$155,000), under a contract known as COS18, which is similar to packages offered by Singapore Airlines.
In contrast, those who signed a contract known as COS08 in 2008 received HK$488,964 for second officers, HK$975,504 for first officers and up to HK$2.1 million for top-level captains.
Cathay's most-experienced pilots, those who signed contracts from 1999 to 2007 receive bumper housing allowances of up to HK$1.2 million per annum and stipends to help with school fees. COS08 pilots and COS18 pilots receive yearly maximum housing packages of HK$480,000 and HK$396,000, respectively.
According to the airline's annual report last year, a total of 3,360 pilots received in the millions of dollars per annum. For example, 94 pilots took home a yearly payment of HK$4 million to HK$4.5 million, 248 took home between HK$3.5 million and HK$4 million, while 437 received HK$3 million to HK$3.5 million.
This article appeared in the South China Morning Post print edition as: Accept cuts to pay and benefits or leave, pilots told