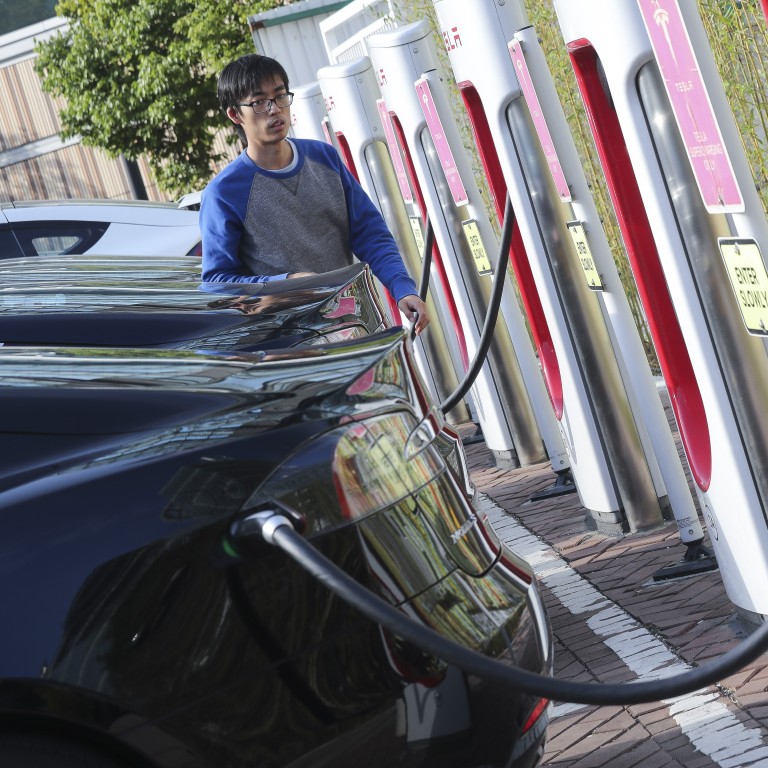 Hong Kong government's subsidy scheme for installing electric vehicle charging facilities officially launches
The government will shell out up to HK$15 million, or HK30,000 per parking space, to private residential buildings seeking to add charging facilities
The scheme is part of the city's effort to eventually phase out conventional fossil fuel vehicles in favour of zero-emission electric ones
The Hong Kong government's HK$2 billion subsidy scheme to upgrade charging facilities for electric vehicles (EVs) at private residential buildings opened for applications last week, though official figures suggest the city's adoption of green cars remains lacklustre.
In a written reply to the Legislative Council on Wednesday, Secretary for the Environment Wong Kam-sing said the pilot scheme to subsidise the installation of parking spaces outfitted with chargers in private housing estates had started receiving applications on October 21.
The government also revealed sales figures for 12 electric vehicle makes available in Hong Kong, with Tesla, Hyundai, Nissan and Kia the top sellers.
From January to September this year, there were 2,909 electric private cars registered for the first time, of which US electric car maker Tesla accounted for 73 per cent, or 2,116. Hyundai followed with 264 such cars sold during the nine-month period, then Nissan with 180.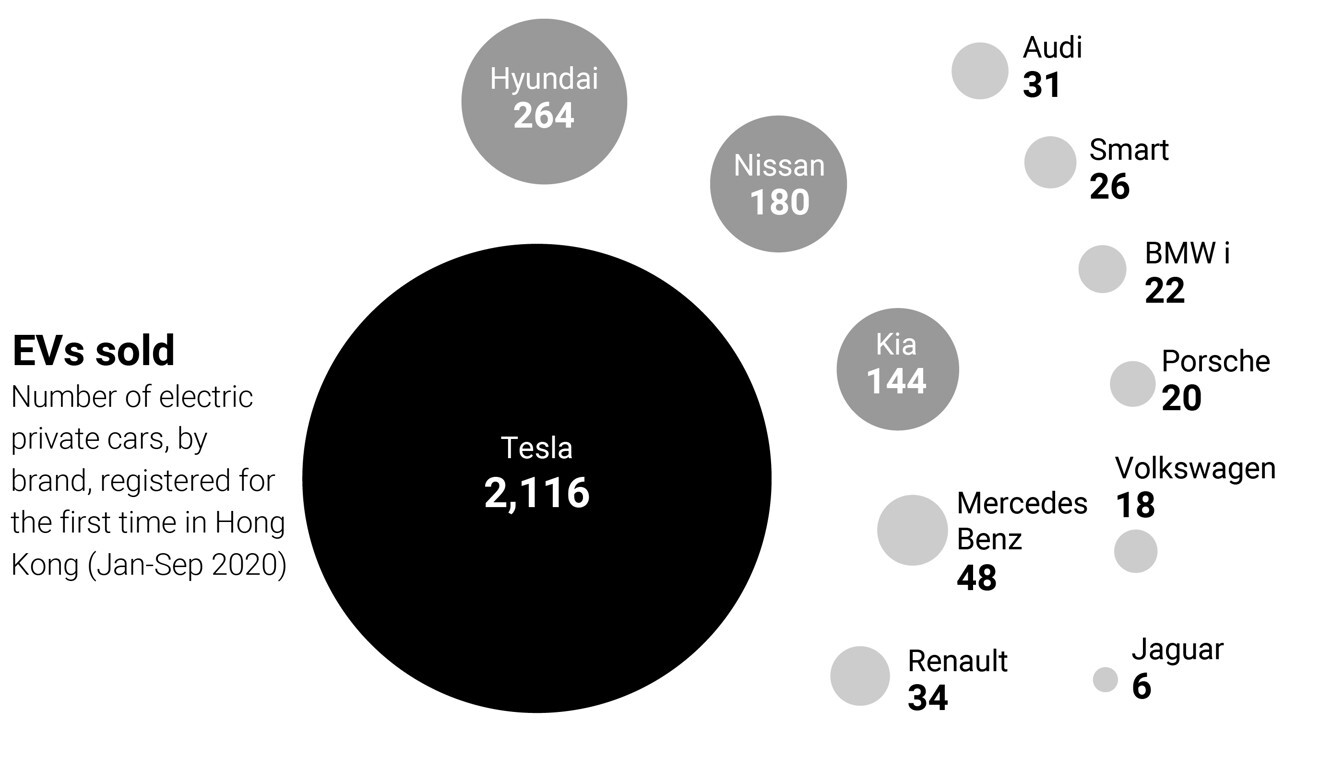 The pilot scheme, announced in last year's policy address as a way to promote the use of zero-emission private cars, is expected to cover 60,000 parking spaces in private housing estates over the next three years.
The subsidy is intended to help residential building owners overcome financial and technical hurdles in installing charging infrastructure so vehicle owners can charge their electric cars where they live.
Wong said the government would either subsidise the total cost of the installation works, subject to a HK$15 million funding ceiling for each private residential development, or hand out a subsidy of HK$30,000 per approved private parking space.
Applications shall be submitted by owners' corporations, managers appointed under the deed of mutual covenant or all owners, and will be processed on a first-come, first-served basis.
Wong also pledged that by the first quarter of next year, the government would have formulated Hong Kong's first road map to popularising EVs.
The road map falls under the city's Clean Air Plan, and will spell out the government's vision and targets for phasing out all fossil fuel vehicles and switching to zero-emission EVs for use as both private cars and commercial and public transport.
"The road map will set out the long-term policies and plans for promoting EVs and providing the ancillary facilities, and will also explore the feasibility of setting targets on banning the sale of conventionally fuelled private cars, with a view to … achieving zero vehicular emission at the roadside," he said.
Electric cars account for only about 2.6 per cent of Hong Kong's more than 640,000 private cars. As of September, there were 16,759 such cars in the city, up from 1,160 in 2014.
But EV charging facilities have failed to keep pace, and there are only 3,219 public charging facilities, including those at government and private car parks.
Most private residential car parks do not have charging stations, and given the small number of residents with electric vehicles, owners' corporations have been reluctant to take on the extra work and additional cost involved in installing them.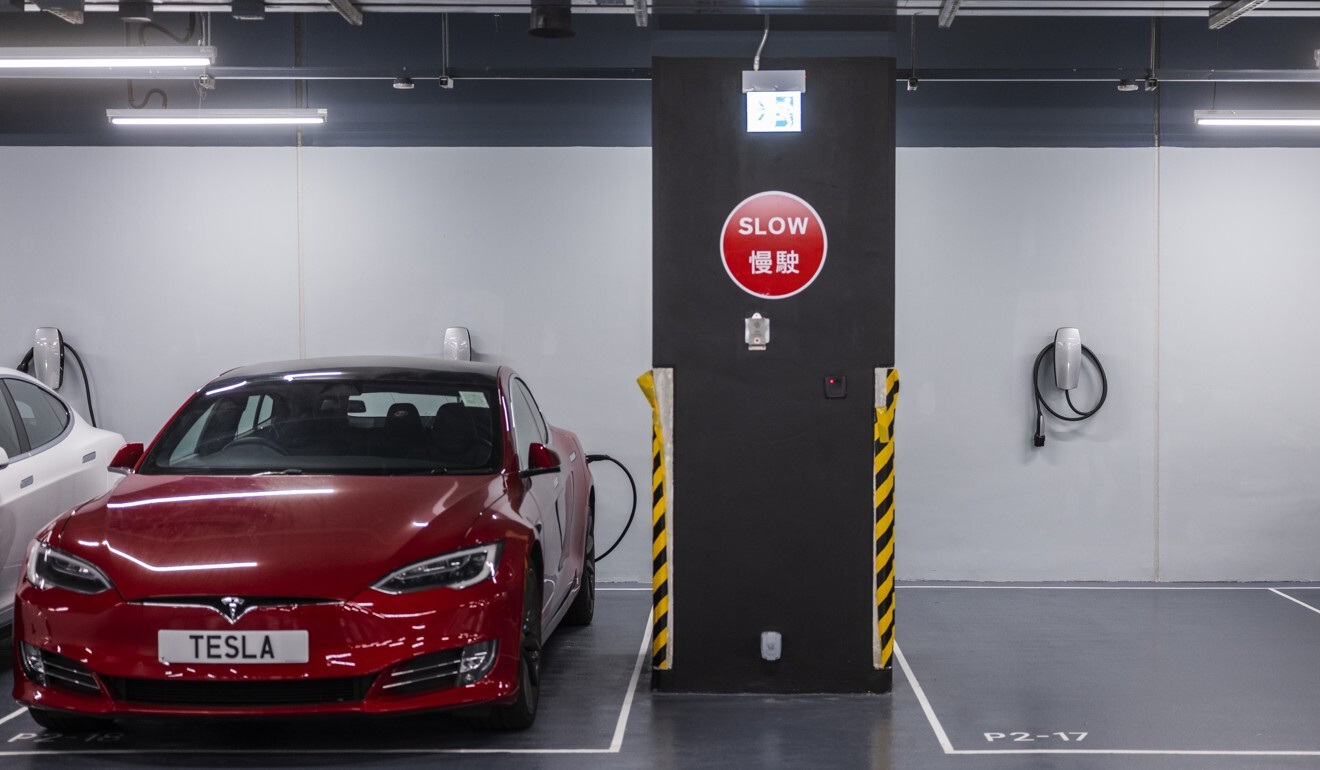 After the EV waiver for the first registration tax was capped at HK$97,500 in April 2017, down from a full tax exemption in the past, sales of electric cars immediately took a nosedive. In early 2018, however, the government introduced a one-for-one replacement scheme, allowing private buyers to enjoy another tax break of up to HK$250,000 if they scrapped their fossil fuel cars for an EV – as long as the conventional car was at least six years old. The applicant also must have owned the vehicle for 18 months or more.
Wong said that as of the end of September, the one-for-one scheme had attracted a total of 5,249 applicants, of which 5,182 were approved. Despite the fact that a total of nearly 309,000 private cars were eligible for the scheme, only 2,697 applications under the scheme were made this year as of September, up from 1,193 over the same period last year.
Gordon Lam Shing-wai, founding president of the Electric Vehicle Club Hong Kong, whose members are EV owners, poured cold water on the HK$2 billion subsidy scheme, calling it a "sham" that would not benefit owners of electric cars nor encourage their wider adoption.
"This scheme has imposed too many hurdles. Usually car owners rely on the estates' property management companies or owners' corporations for making the applications. They need to submit a lot of documents and hire professionals to do a technical study," he said.
"I don't think the owners' corporations will take the trouble of applying for the subsidies. It would be very difficult to meet all the criteria and make a successful application. Installing charging facilities at your housing estate won't add value to your property prices. The whole scheme is just a sham."
Lam said it would be better if the government simply relaxed the requirements for the one-for-one replacement scheme, or offered more tax exemptions to promote the use of EVs.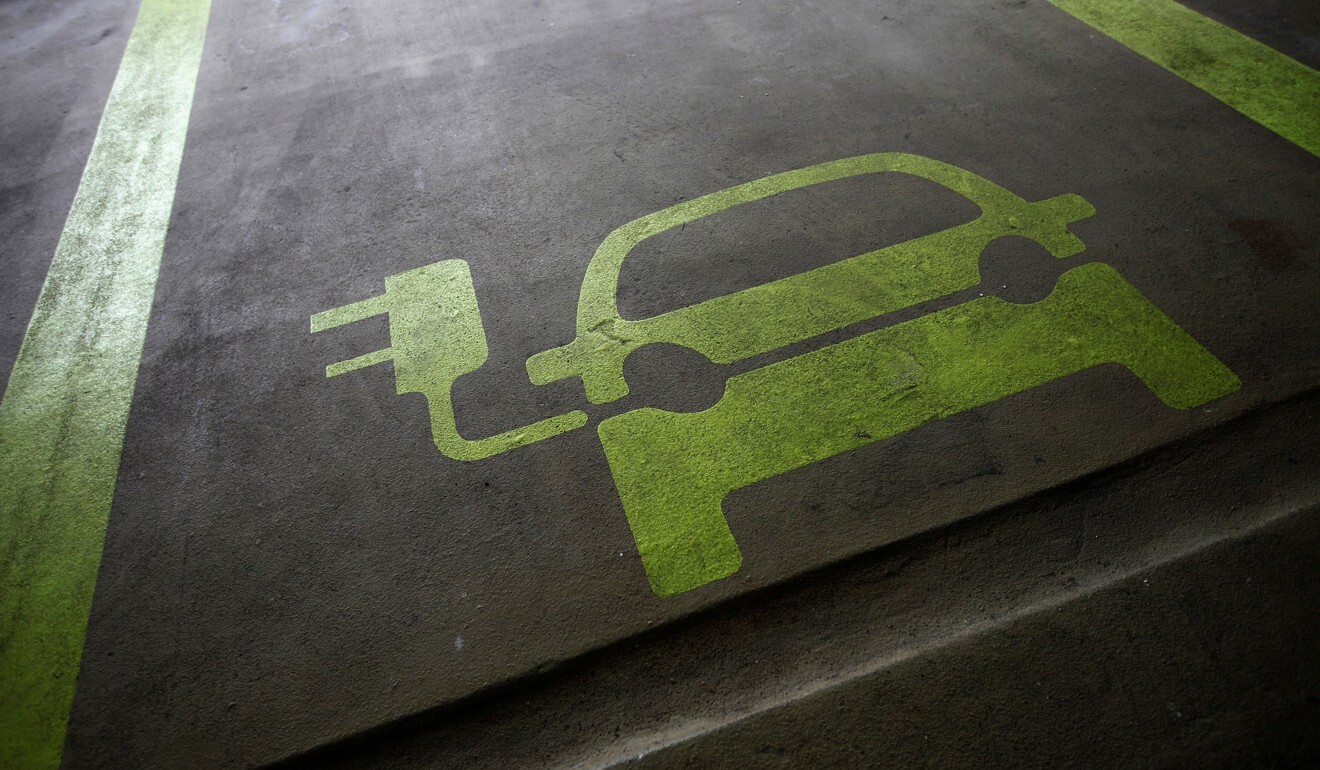 But Alex Hung Man-ching, founding chairman of Hong Kong New Emerging Technology Education Association, said as the use of EVs was on the rise, he believed it would now be easier to convince owners' corporations to apply for the charging facility subsidy.
However, he said the government should also do more to promote both the subsidy and the one-for-one scheme – which he described as unsatisfactory given the low number of applicants – in the community.
"The government should actively contact the housing estates and teach them how to make applications. For the one-for-one replacement scheme, it seems that not many people are aware of this subsidy," he said. "The government should conduct more activities to encourage car owners to switch to EVs."