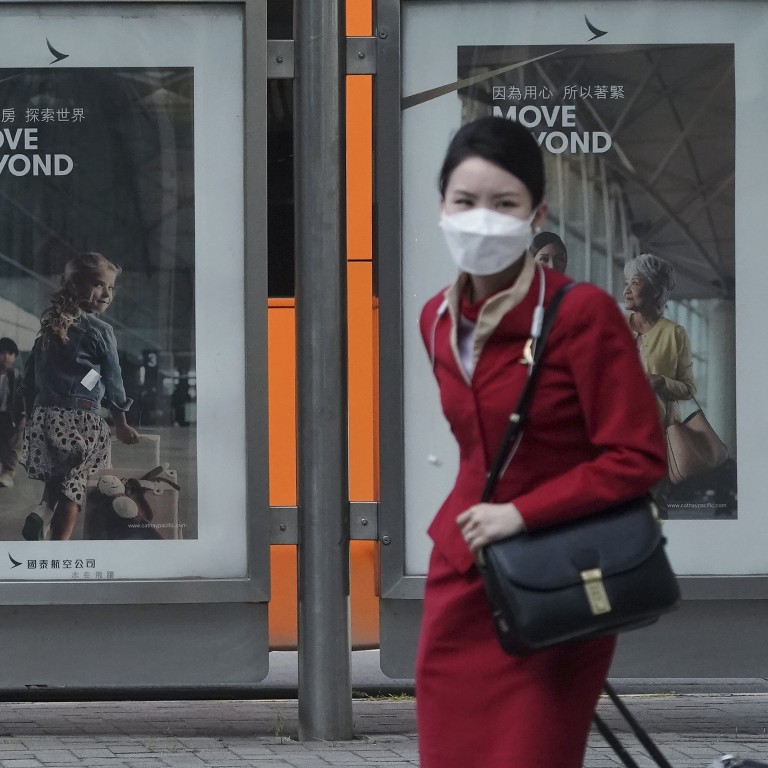 Cathay Pacific cabin crew set to vote on whether to give union power to take legal action against airline
Cathay Pacific Flight Attendants Union is continuing with its push to revise and reverse the impact of new cut-price contracts
Airline has set a November 4 deadline for aircrew and flight attendants to accept their deals, which include big pay cuts
Cathay Pacific
cabin crew will cast a key vote on Tuesday at an emergency general meeting on whether to give the Flight Attendants Union the power to take legal action against the airline.
The Hong Kong carrier's largest unionised workforce is continuing with its push to revise and reverse the impact of new contracts, which include permanent pay cuts and termination of cabin crew who do not sign up.
The union did not elaborate on the details of any potential legal action.
In a small step forward for the union, the airline said on Monday it had offered fresh incentives to encourage remaining holdouts to sign up for the new, cheaper contracts.
"It is our sincere desire that all of our cabin crew members will sign across to the new contract and join us in being part of Cathay Pacific's future," a company spokeswoman said.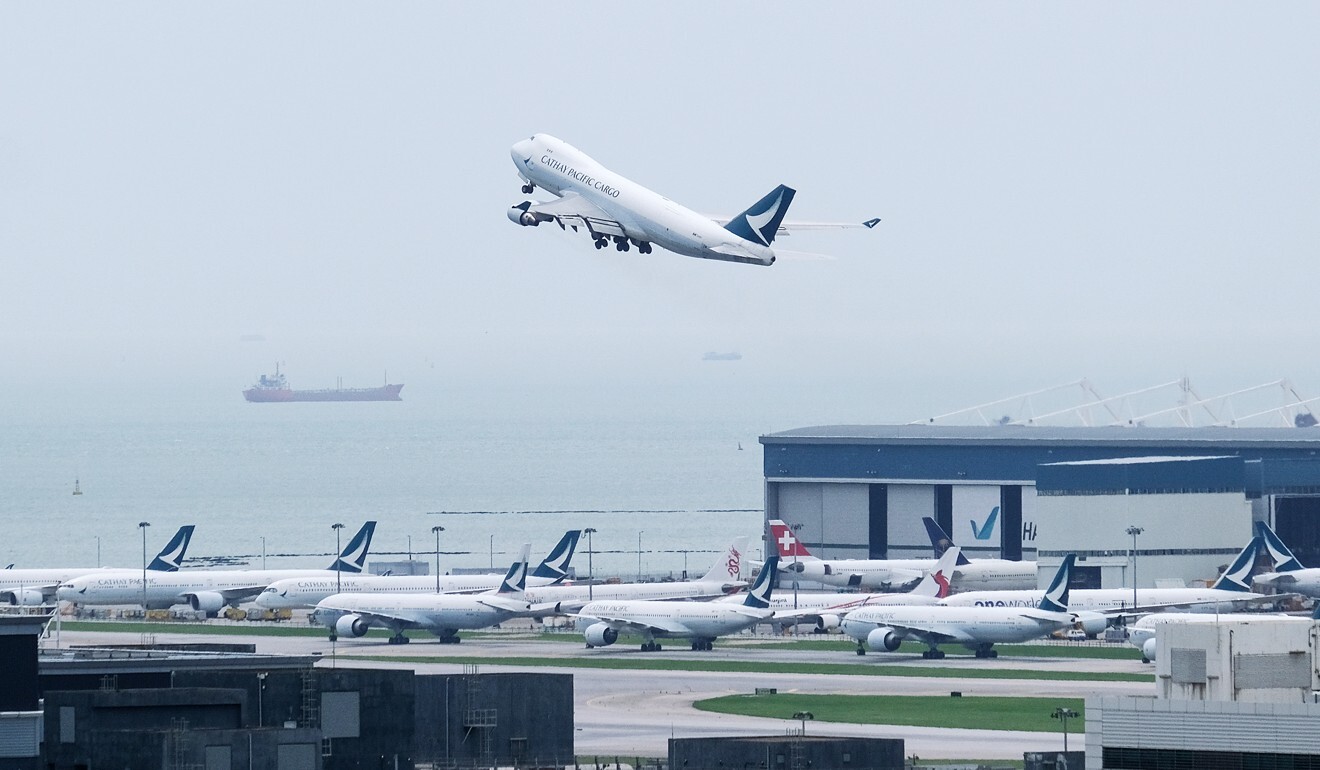 Locally, 4,000 cabin crew, 600 pilots and 700 ground staff and office workers were made redundant.
The airline has sought to cut the cost of its more than 2,000 Hong Kong-based pilots and 8,000 remaining cabin crew with cheaper contracts that could mean pay cuts of 20 to 40 per cent for flight attendants and 40 to 60 per cent for aircrew.
Cathay set a November 4 deadline for both employee groups, but sought to encourage earlier sign-ups among flight attendants by dangling a one-off payment for those who took the deal by last Wednesday. Originally, there was to be no transitional financial help for those who did not accept early.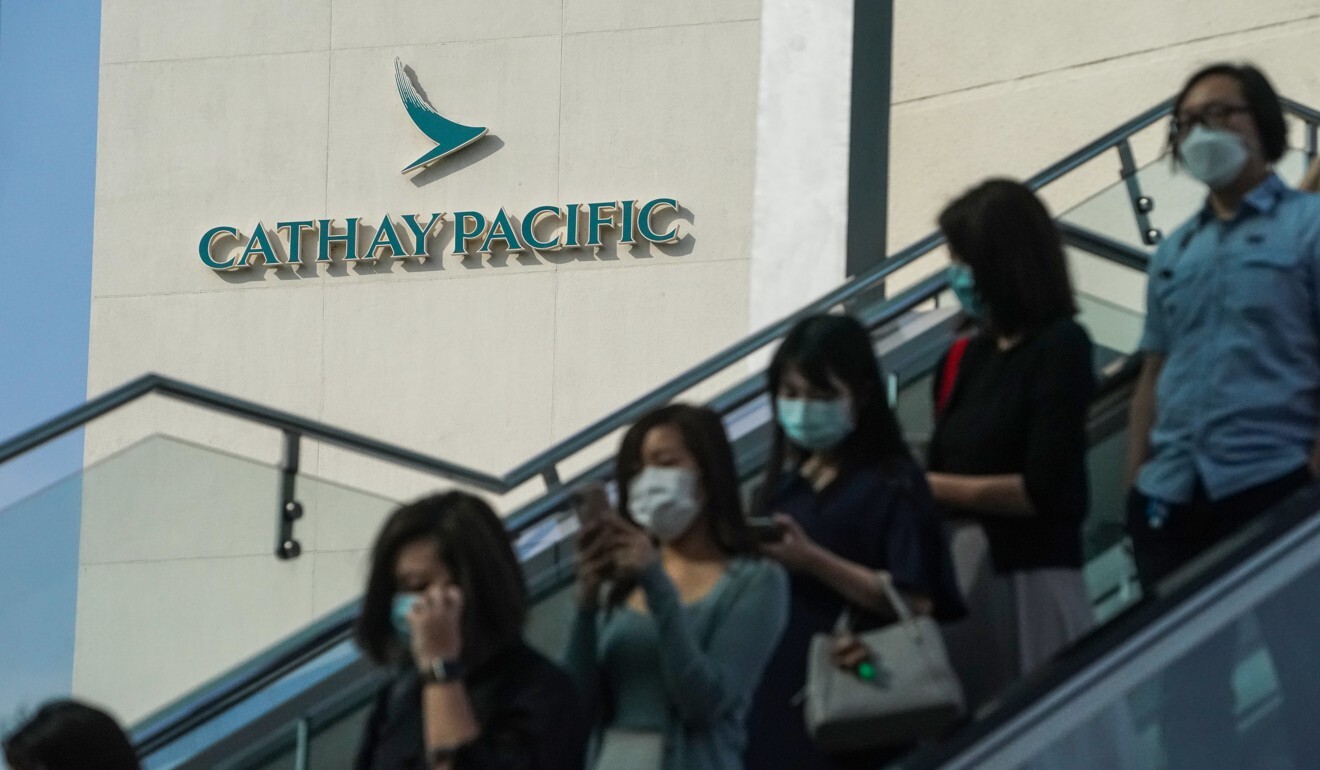 In the revised package, even the newest signatories would get a transitional allowance from January to March next year at 50 per cent of the original offer. Flight attendants originally got at least HK$8,000 (US$1,025) to sign up early.
Also, flight attendants recruited overseas would keep their existing housing or relocation allowance until June 30 next year as part of the revised incentive.
The revised offer for unsigned cabin crew aligned with an existing incentive for pilots who also did not accept their deal by last Wednesday, but who would get various benefits for one year, rather than two, if they signed up by November 4.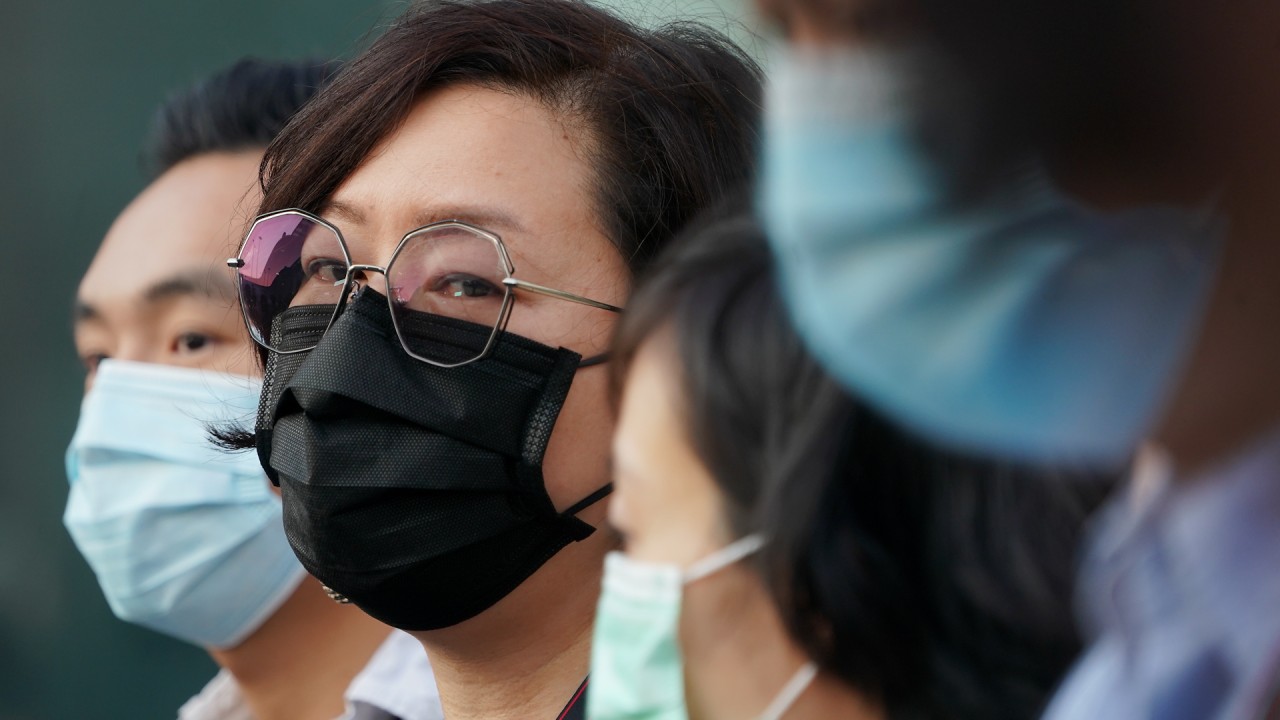 01:20
Cathay Dragon staff strongly dissatisfied over Cathay's decision to axe regional brand
Cathay Dragon staff strongly dissatisfied over Cathay's decision to axe regional brand
The Flight Attendants Union, however, was continuing to push for an extension to the November 4 deadline.
An airline spokeswoman said: "There will be no extension to the November 4 deadline for cabin crew to sign across to the new conditions of service, which are very market competitive."
Separately, the pilots and cabin crew unions are set to sign a pact on Wednesday to work more closely and pool resources, the first such agreement in their history, as both feel intense pressure from the airline's restructuring.