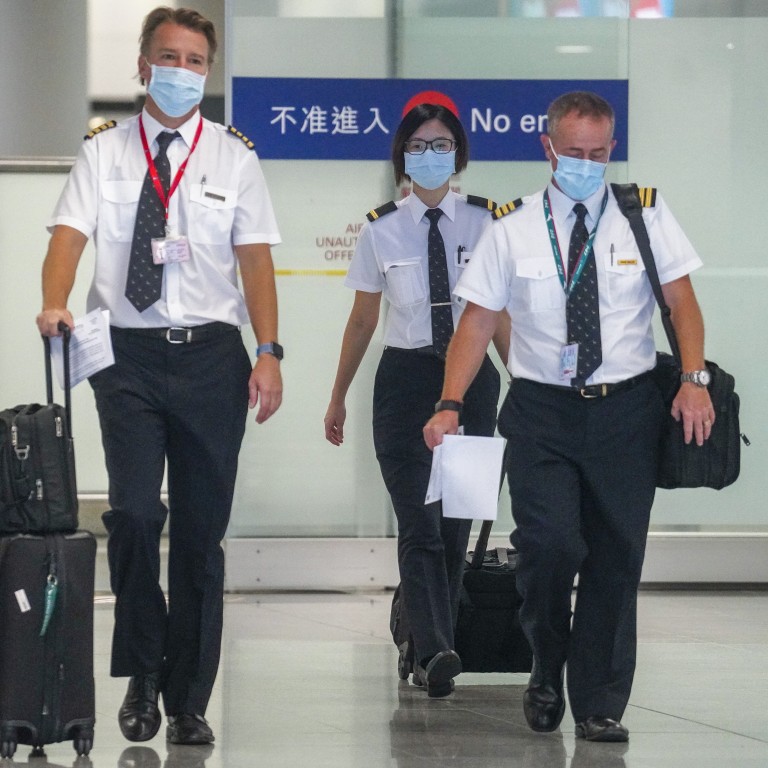 Nearly all Cathay Pacific pilots, vast majority of cabin crew sign new salary-slashing contracts
Hong Kong flag carrier reveals 2,613 pilots accepted the new deals, though dozens have refused to take the pay cut
Cathay last month reportedly asked aircrew to accept pay cuts of 40 to 60 per cent as part of restructuring also eliminating thousands of jobs
Nearly all of Cathay Pacific's pilots and more than 90 per cent of its cabin crew have signed new, cheaper employment contracts, the airline has revealed.
In all, 2,613 of its pilots and 7,346 cabin crew accepted the take-it-or-leave-it deals, representing 98.5 per cent and 91.6 per cent of the two groups, respectively.
In its announcement, Hong Kong's flagship carrier also said staff members who refused to sign the new contracts would be leaving the company but receive exit packages that went beyond statutory requirements.
The airline added that severance payouts would not be offset against pension contributions. Based on the airline's data, some 40 pilots and 674 cabin crew opted not to sign the new contracts.
"We have jobs for every pilot who was offered COS18 [contract] and we wanted a 100 per cent take up," Cathay's director of flight operations Chris Kempis said in a Thursday internal memo tipping how many had signed new contracts.
"However, we also realised that it was possible that some would choose to leave us rather than accept."
In making the official announcement shortly thereafter, director of service delivery Alex McGowan said: "I am very grateful that over 90 per cent of cabin crew who were offered a role have chosen to remain part of our team."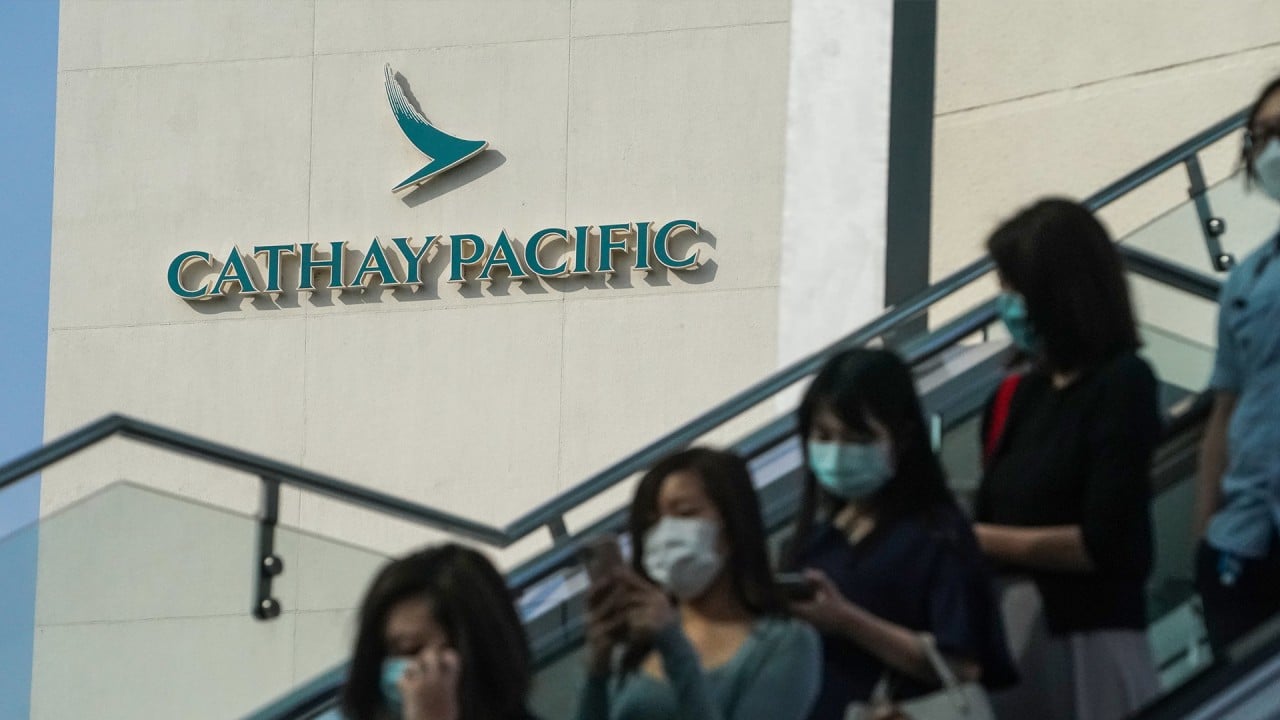 03:43
Cathay Pacific Airways announces its largest job cuts in history
Cathay Pacific Airways announces its largest job cuts in history
Hong Kong's
flag carrier
, which employs more than 3,000 pilots worldwide, previously said it would rehire redundant pilots to backfill positions. The latest memo from Kempis did not indicate if the airline would proceed with that commitment.
Two weeks ago, Cathay asked staff to
sign new contracts
that cut pay for flight attendants by 20 to 40 per cent, and 40 to 60 per cent for aircrew, according to their respective unions. Cathay now employs about 8,000 cabin crew, mostly in Hong Kong.
The deadline for accepting the new contracts expired at the end of Wednesday with anyone refusing to sign having their jobs terminated.
The new deals came as part of the airline's restructuring package, in which it also laid off 5,900 people – most of them in Hong Kong – and shut down its regional Cathay Dragon brand, in a desperate attempt to ease the devastating financial fallout of the coronavirus pandemic.
A total of 7,047 Cathay staff have had their jobs made redundant or contracts terminated this year. When adding in those who left or retired on their own without being replaced, 9,647 jobs – or 28.2 per cent of its workforce — have been shed altogether.
The airline earlier said 17 per cent of its staff had been eliminated via last month's lay-offs.
On the lower end of workforce retrenchment globally, Singapore Airlines cut 20 per cent of staff in response to Covid-19 while Qantas and British Airways cut 30 per cent, among the highest in the industry.
Hong Kong's Flight Attendants Union (FAU), which had sought to extend the deadline so crews had more time to decide and hoped the pay cuts might not be permanent, said its nine remaining executive committee members had signed up in the final hours to keep their jobs and senior union ranking positions.
"We simply could not afford losing any of us on the team now," the union's executive committee told members on its Facebook page.
The airline sought to defend the pay cuts, saying the decision was not taken lightly.
"These are competitive contracts, which will enable us to continue to recruit and retain the very best people to be our pilots and cabin crew as we seek to survive and rebuild our business," the company said in a statement.
The Covid-19 pandemic has devastated the aviation sector, with many airlines seeking billions in government bailouts and others going out of business altogether. Cathay Pacific secured a HK$39 billion (US$5 billion) bailout in June, with more than two-thirds coming from the city government.
Hong Kong's largest airline lost HK$9.87 billion in the first six months of 2020 and has been burning between HK$1.5 billion and HK$2 billion a month. The restructuring will save an estimated HK$500 million monthly.
Additional reporting by Lilian Cheng
This article appeared in the South China Morning Post print edition as: Over 90pc have signed new deals, Cathay says