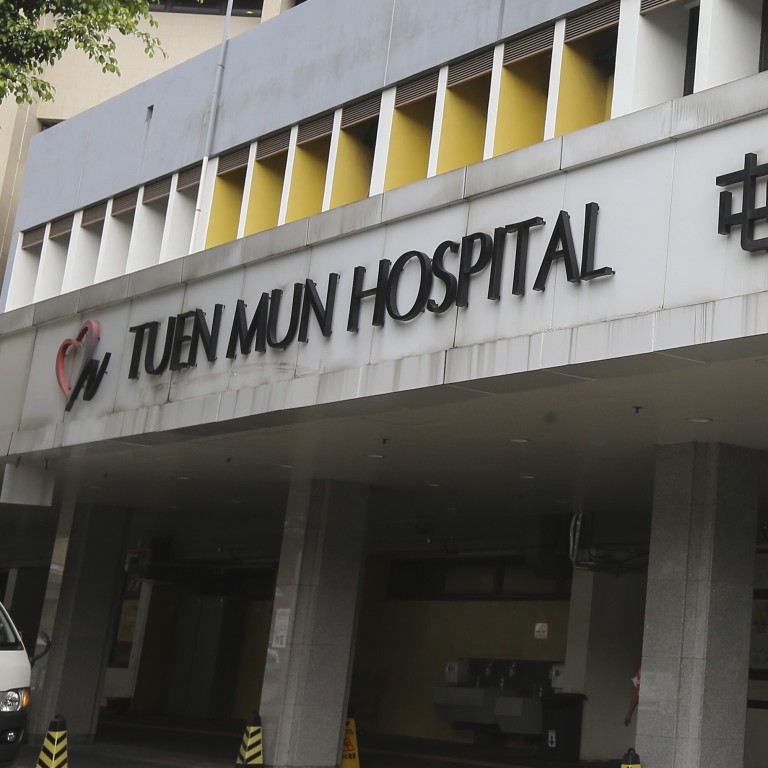 Biker, passenger fighting for lives after head-on collision with taxi in northern Hong Kong
The taxi and the motorcycle were coming from different directions on Long Yat Road in Yuen Long at around 12.20am
Motorcyclist and his female passenger were taken unconscious to Tuen Mun Hospital with head injuries, taxi driver was unhurt
A motorcyclist and his female passenger were fighting for their lives in hospital on Monday after a head-on collision between his motorbike and a taxi at an intersection in northern Hong Kong.
The accident happened at the junction of Long Lok Road and Long Yat Road in Yuen Long at around 12.20am. The taxi and the motorcycle were coming from different directions on Long Yat Road at the time of the incident, and the taxi was about to make a right turn from Long Yat Road onto Long Lok Road.
The motorcyclist, 27, and his female passenger, 24, suffered head injuries and were taken unconscious to Tuen Mun Hospital.
As of midday, the pair were in critical condition.
The 65-year-old male taxi driver was unhurt. Police said he had passed a breathalyser test. No arrests have been made in the case.
Officers from the New Territories North traffic unit are investigating the cause of the accident.
It was the second such traffic accident in November. On November 11, a 33-year-old motorcyclist died after a collision between his motorbike and an electric car at a traffic junction in Sha Tin. Police arrested the car driver on suspicion of dangerous driving causing death.
Some 1,438 people suffered serious injuries in 1,358 traffic accidents across the city in the first 10 months of this year.
Between January and October this year, 84 people were killed in 83 traffic accidents. In 2019, 113 people died in 107 road accidents.