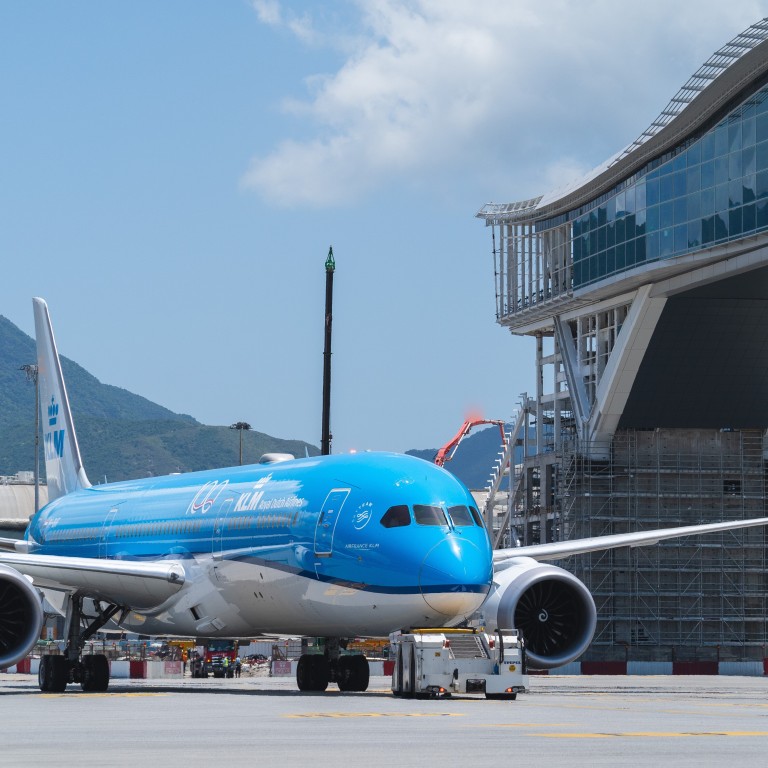 Exclusive
Hong Kong fourth wave: airlines face tougher new Covid-19 ban, with KLM the first to be sidelined
Going forward, a single positive test among passengers can see a carrier banned for two weeks if it fails in screening requirements
The Netherlands' flag carrier was barred last week after the new measures were quietly introduced, though it was unclear what specific rules were violated
Airlines flying to Hong Kong with even a single Covid-19-positive passenger aboard now face a two-week ban if any other travellers on the flight fail to comply with pandemic control measures under tough new rules aimed at
preventing imported cases
, the
Post
has learned.
But while the move places a stricter emphasis on
compliance with regulations
governing the passenger screening process, there are still no penalties tied to failures of due diligence that do not involve an imported infection.
Even so, one major airline has already fallen foul of the new standard, with European carrier KLM Royal Dutch Airlines becoming the first carrier found to have breached the new rules last week, prompting the government to ban its Amsterdam-Hong Kong flight from December 4 to 17.
The Department of Health said one of the KLM passengers "could not comply with the requirements specified", but did not elaborate on what rule the traveller had violated. The airline declined to comment on the case, citing privacy issues.
Carriers were previously banned
only when a plane contained five or more passengers who tested positive for the coronavirus upon arrival, or if a total of at least three infected passengers arrived aboard two consecutive flights.
The new airline rules, however, appear to put a greater degree of accountability on carriers for ensuring passengers on an arriving flight comply with the Prevention and Control of Disease (Regulation of Cross-boundary Conveyances and Travellers) Regulation.
Hong Kong requires incoming passengers to provide information about their health and travel history, including whether they have visited any countries designated high-risk by the government. They must also provide proof of a 14-day hotel stay.
Passengers from
high-risk countries
are also required to provide proof of a negative Covid-19 test before boarding.
Under the newly revised airline rules, any failure by a traveller on a given flight to provide the correct information – combined with the presence of at least one coronavirus-positive passenger on board – is now enough to trigger the two-week carrier ban.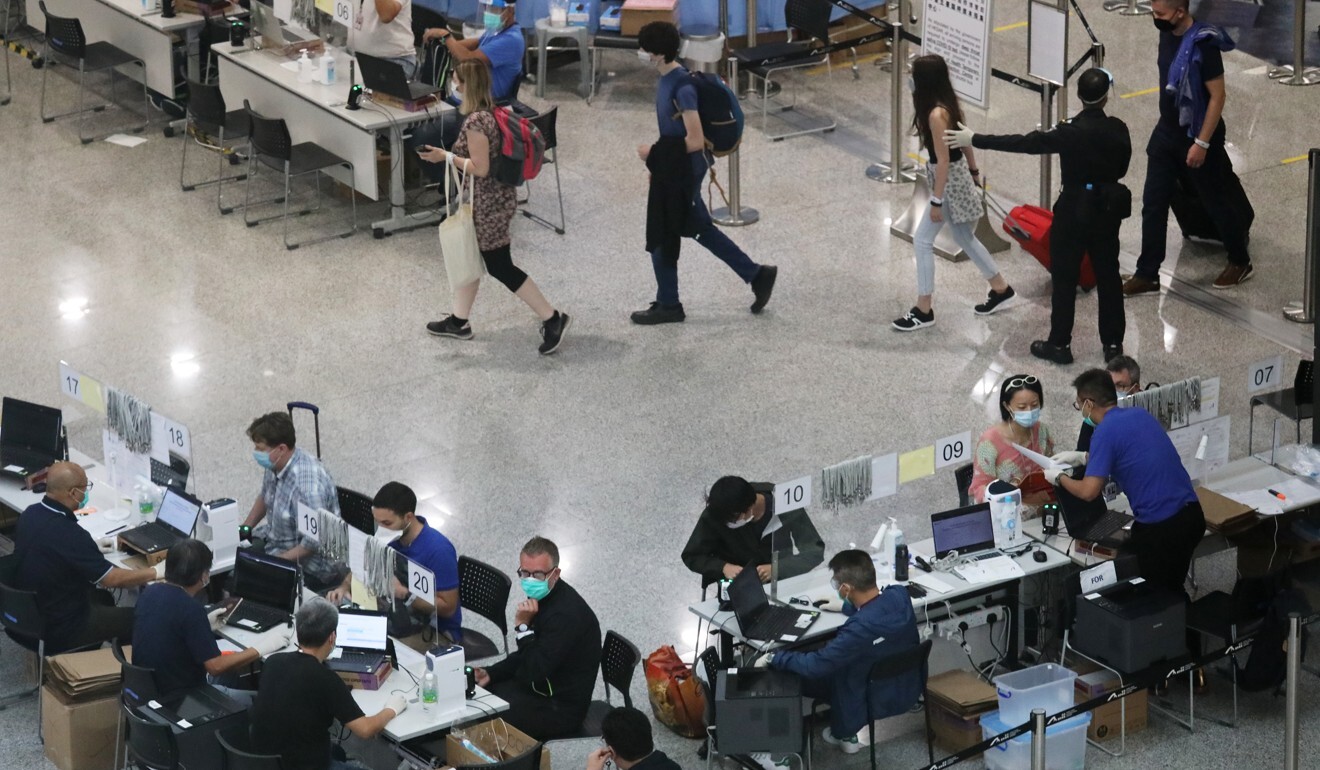 Airline industry sources confirmed they were briefed on November 9 about the new condition, which was only publicly disclosed by authorities this week after the KLM ban took effect.
"The government is closely monitoring the epidemic situation overseas and regularly reviewing the criteria and follow-up actions required," a Department of Health spokesman said in a response.
Under the existing protocol, airlines must also submit a preflight plan to health authorities, including how many passengers they are flying and from which countries.
Between August and December 9, Hong Kong's rules governing the number of allowable Covid-19 cases on flights triggered 15 airline bans. The lion's share have
involved Air India
and
Nepal Airlines
, with five and four two-week bans, respectively.
Qatar Airways is expected to join them after consecutive flights arriving in the city on December 4 and 5 were found to be carrying four and three infected passengers, respectively. The Post has contacted the government for confirmation.
Hong Kong leader Carrie Lam Cheng Yuet-ngor on Tuesday vowed to get tougher on imported cases, publicising a raft of new measures amid a
worsening fourth wave of Covid-19
.
And more restrictions could also be in the works, according to government pandemic adviser Dr David Hui Shu-cheong, including lengthier bans on airlines and a cap on the overall number of passengers landing in Hong Kong.
Australia has notably enforced a quota limiting the number of residents allowed to return from overseas.
But with Christmas looming, arrivals to Hong Kong are up as residents return in time to complete their quarantines before the holiday.
Last Sunday, 1,883 people arrived via Hong Kong International Airport, the most since March 30, when the city closed its borders to non-residents. The number of returnees on Monday, 1,536 people, was also the highest for any Monday since that month.