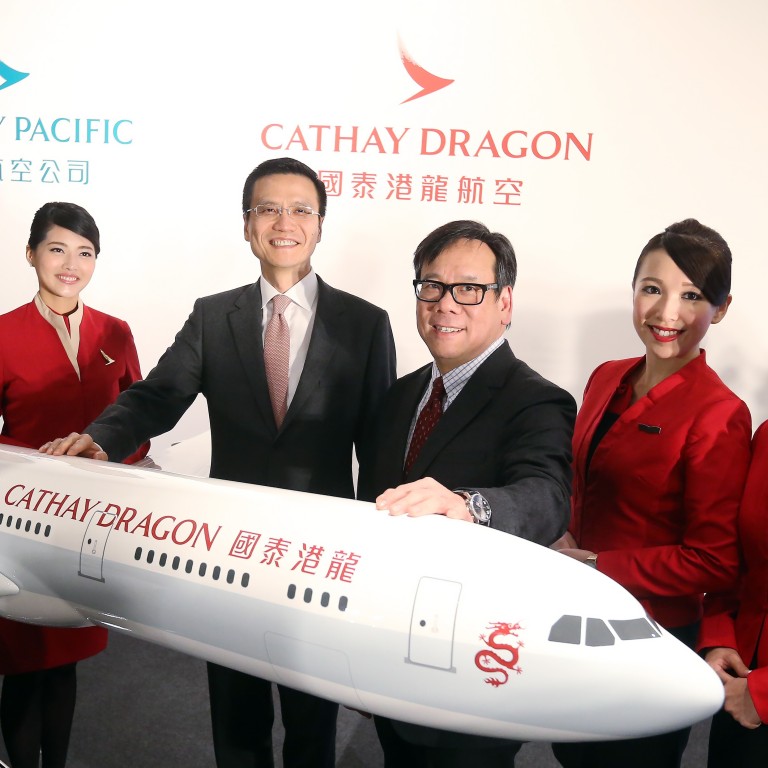 Exclusive
Cathay Dragon chief to take top job at Hong Kong newcomer Greater Bay Airlines
Industry veteran Algernon Yau is retiring from Cathay Group after nearly four decades with the company
Cathay axed its Dragon airline earlier this year amid massive pandemic-related restructuring
The chief executive officer of the now-defunct regional airline Cathay Dragon will take the top job at Greater Bay Airlines (GBA), in a coup for the upstart carrier.
Algernon Yau Ying-wah, 62, will start his new CEO role on January 4, next Monday, according to an internal GBA memo seen by the
Post
and confirmed by multiple industry insiders, after formally retiring this week from his current post with
Cathay Group
after almost four decades with the company.
In the memo, Hong Kong mogul Bill Wong Cho-bau, who is launching the fledging GBA airline in the city, asked staff to welcome Yau and support him in his new appointment.
The appointment will bolster GBA as it works through regulatory approval for its launch, including securing an air operator's certificate and an air transport licence to permit it to run scheduled flights from Hong Kong to any destination.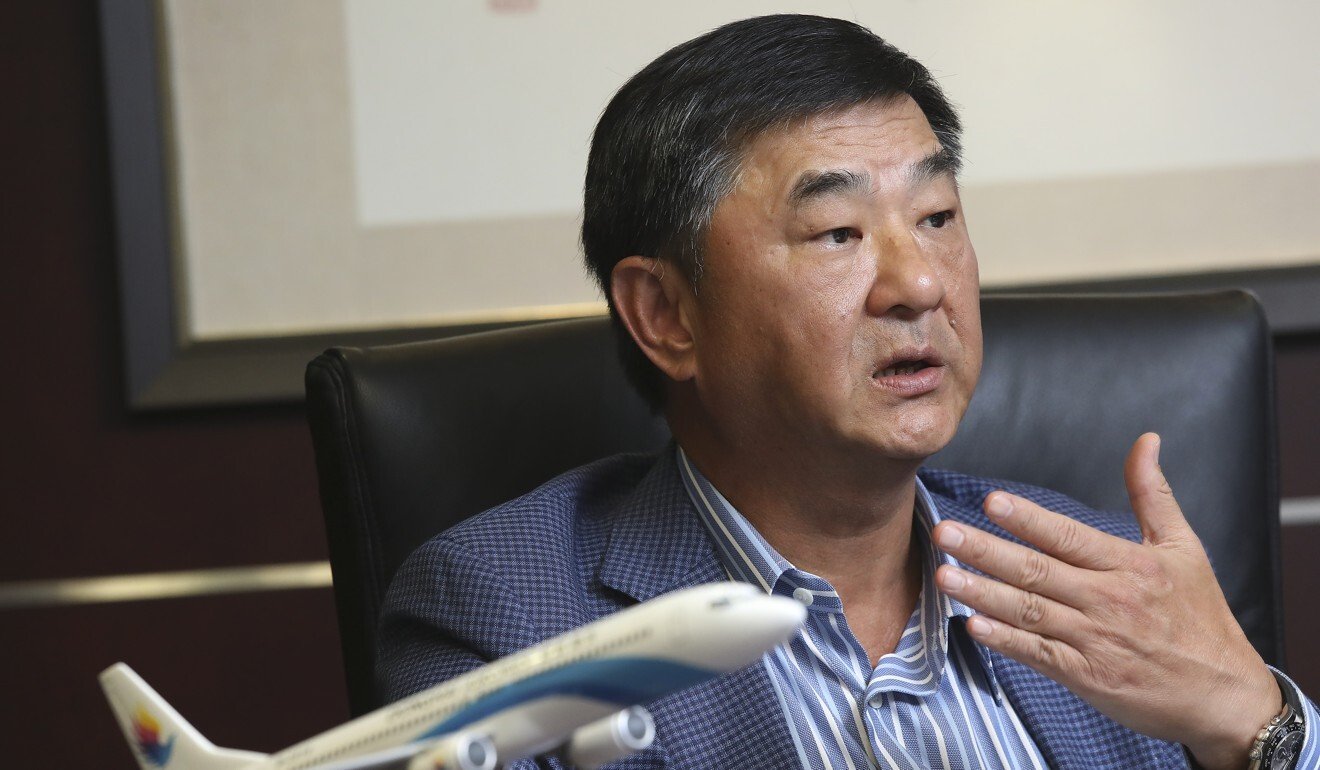 Luya You, a transport analyst at brokerage Bocom International, said of Yau's appointment: "It makes sense, and if Yau is available then there are few reasons why they wouldn't find someone of his background. Hong Kong is a historically tough aviation market to crack for any new home-grown airlines, so any advantages are needed."
The hire would allow the newcomer "to be much more competitive from the get-go, considering the complexities that face GBA as they try to break into this market", You added.
The timing of GBA's launch comes amid a broader collapse in global travel due to the Covid-19 pandemic, which has seen borders closed and people's movement restricted.
The job change means the ex-Dragon chief will trade his experience running an Asia-focused airline with a huge footprint in mainland China and more than 50 destinations and 48 aircraft, for a start-up carrier with three aircraft hoping to launch regional flights.
In addition to his role as Dragon CEO, Yau was also service delivery director at Cathay Pacific, overseeing the airline's offerings to customers in the air and on the ground. He also oversaw the business operations of the group's subsidiaries as well.
Cathay Dragon was shut down in October as its parent company pushed through with massive pandemic-driven restructuring, cutting 5,900 jobs in the process. Yau's long-planned retirement from Cathay Group coincided with the closure of the airline and winding down its affairs.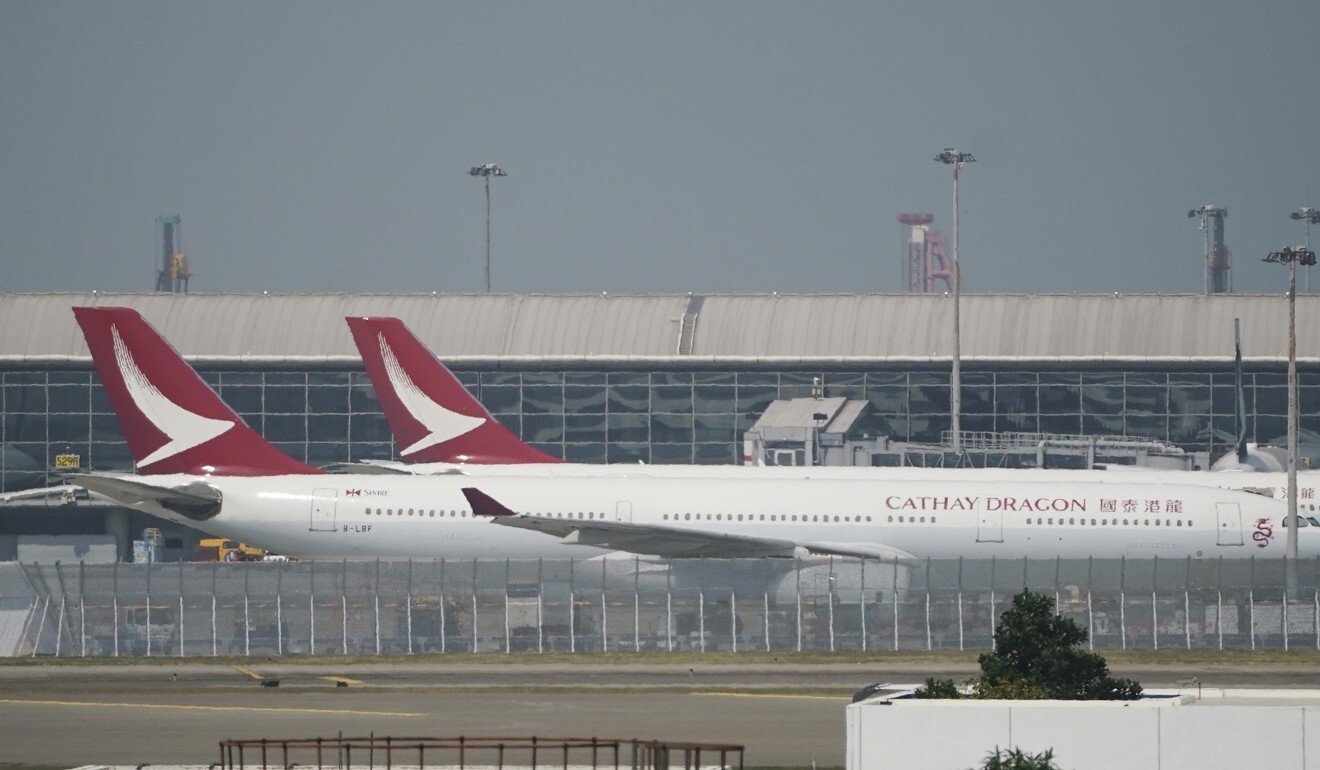 GBA's planned launch received a major boost with Dragon's closure, which allows the new carrier to potentially apply to the Hong Kong government to operate a range of the air route rights it relinquished. Fellow would-be competitor Hong Kong Airlines (HKA) continues to operate on life support, but was financially weak even before the pandemic.
Yau is the latest in a long line of former Dragon staff members and other industry veterans to help GBA take shape, including former Dragonair and Airport Authority chief Stanley Hui Hon-chun, who is now the chief adviser to Wong. Some staff have come from HKA, too.
Wong also owns the Shenzhen-based Donghai Airlines, which operates a fleet of more than 20 Boeing 737 aircraft. In an earlier interview with the Post, he said he was investing HK$2 billion to launch GBA, with a starting staff of 300.
GBA has ambitious hopes of operating up to 30 aircraft by 2025 and employing between 2,500 and 3,000 people, many of whom are expected to also come from Dragon.
This article appeared in the South China Morning Post print edition as: Start-up carrier lands Cathay Dragon chief in coup