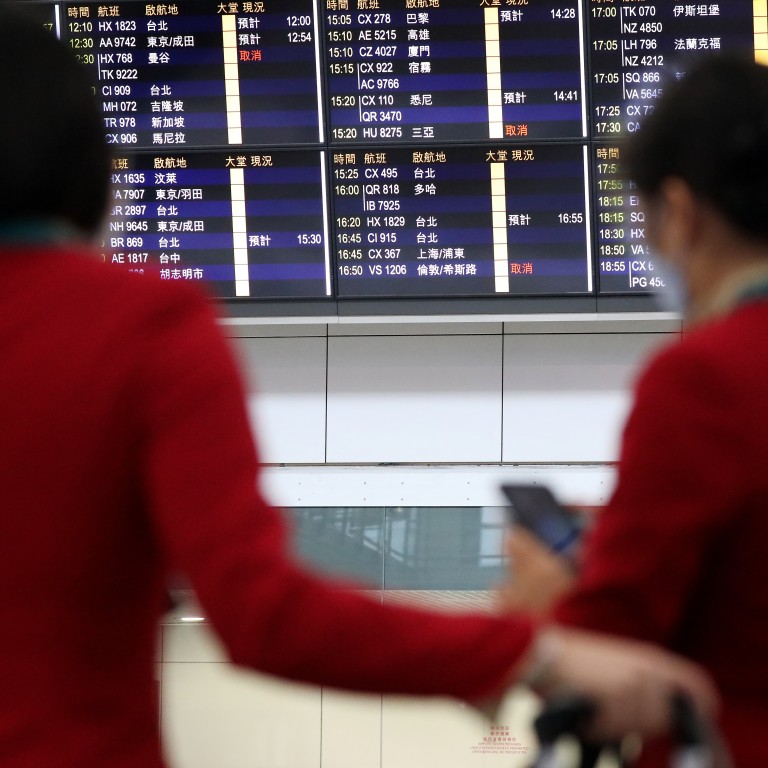 Coronavirus: Hong Kong goes ahead with quarantine requirements for aircrew over aviation industry's objections
The new regulation requires pilots and cabin crews to undergo 14 days of quarantine and seven of medical surveillance upon entering the city
New rules to take effect on February 20 giving airlines two-week grace period starting from Monday
Hong Kong is pressing ahead with a stringent 14-day quarantine requirement for aircrew members, but airlines have a two-week grace period before the new measure is enforced.
The new rules take effect on February 20, although the government said flight crew stopping in Anchorage, a major cargo transit point for Cathay Pacific, would be exempt.
In a statement on Friday night, officials also said sea crew must have a negative coronavirus test before travelling to the city, and would be required to quarantine for 21 days in certain circumstances.
"The government understands the impact on airlines' and shipping companies' operations, and that on aircrew and sea crew members to be brought about by the new arrangements," the statement said.
"Having said that, we would appeal to the industry's understanding of the need to tighten the relevant exemption conditions, and call for the industry to join our concerted efforts to fight the virus."
Airlines are expected to get a formal briefing on Monday, when the grace period begins.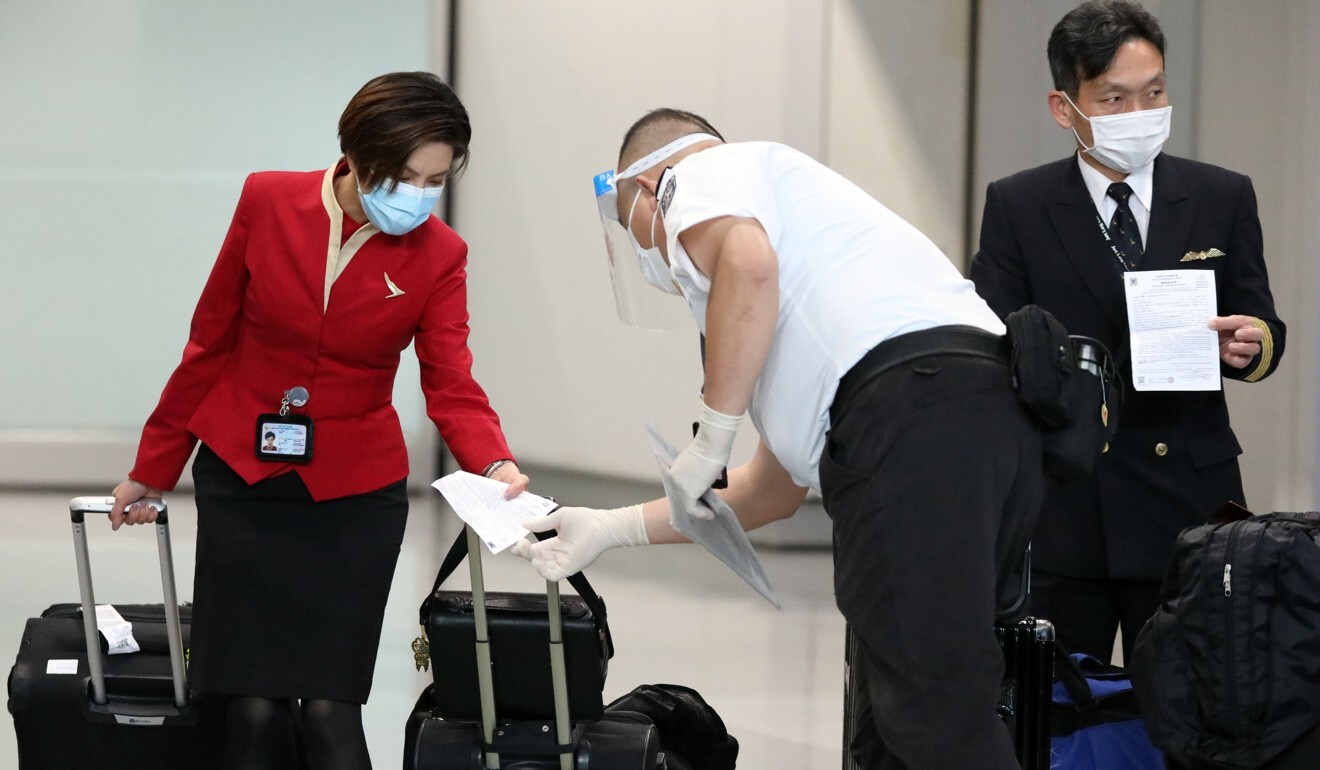 The strict entry regulations for pilots and cabin crew were expected to be unveiled last week, prompting cargo airline FedEx to temporarily relocate its Hong Kong-based pilots and their families to San Francisco, citing an incompatibility to "extended periods of isolation".
As of Friday, however, the carrier had not yet started the relocation, as it was awaiting a formal announcement of the quarantine plan by the government.
The
Post
first reported last month that health authorities were considering imposing a 14-day quarantine order and seven days of medical surveillance on aircrew to further curb the
Covid-19 pandemic
.
The medical surveillance period typically involves filling out a health declaration form and conducting twice-daily temperature checks. Crew members during this period are not allowed to leave their homes unless absolutely necessary.
Aircrew would also need to take two additional Covid-19 tests while under surveillance before being able to leave home freely. Those screenings would be in addition to tests submitted upon arrival and on the 12th day of quarantine.
Local airlines and carriers with Hong Kong-employed flight staff would be seriously affected under the new policy. Foreign airlines, however, already face a variety of restrictions, and will not be impacted.
The city's flagship airline,
Cathay Pacific Airways
, warned last week the measure could cost it up to HK$400 million (US$51.6 million) a month and would force it to further scale back passenger and cargo flights. The carrier has already been operating a skeleton schedule amid the coronavirus pandemic.
Aircrew in Hong Kong are some of the most tested workers in the city, submitting samples for Covid-19 screening after each return flight to the city.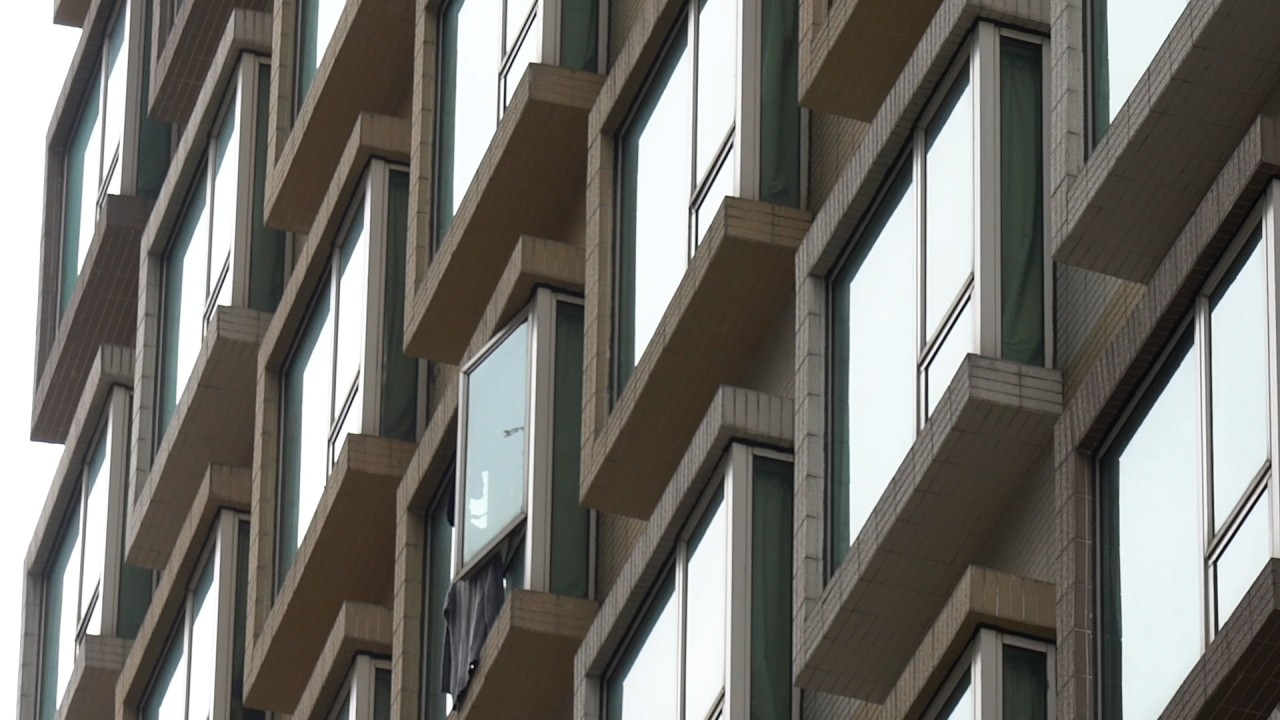 03:02
Coronavirus: Hong Kong extends hotel quarantine for overseas arrivals to 21 days
Coronavirus: Hong Kong extends hotel quarantine for overseas arrivals to 21 days
A high-ranking industry source, who asked not to be named, called the new restrictions "insane".
"There is no scientific basis for the policy. How many cases are imported from aircrew, like Cathay Pacific or Air Hong Kong or HK Express?" the executive asked.
"Why do you have to put such a restriction on your home carriers? It is totally insane to have such a policy. This is more bad news for aviation businesses, which have suffered a lot."
Dr Ronald Lam Man-kin, controller of the Centre for Health Protection, said in a Legislative Council meeting on Friday that there had been 125 aircrew members infected with Covid-19 identified by local health authorities since July last year. Six were identified in the past month.
The number of infected aircrew members accounted for almost half of the 255 coronavirus cases identified among people exempted from quarantine arrangements over the past seven months.
Cathay Pacific previously said the new move would force it to cut cargo and passenger capacity by a quarter and 60 per cent, respectively.
Long-haul routes form most Cathay's passenger and cargo businesses, and any cutbacks on flights would mean a significant loss in revenue.
The airline is already burning between HK$1 billion and HK$1.5 billion a month, as its revenue has fallen further than its ability to contain costs, even after a massive round of lay-offs last year.
Cathay has previously said that to cope with the new measures, it would seek volunteers to operate three weeks' worth of flights and then undergo two weeks of quarantine upon returning before taking a fortnight's break.
Additional reporting by Elizabeth Cheung
This article appeared in the South China Morning Post print edition as: HK to press ahead with quarantine for aircrew