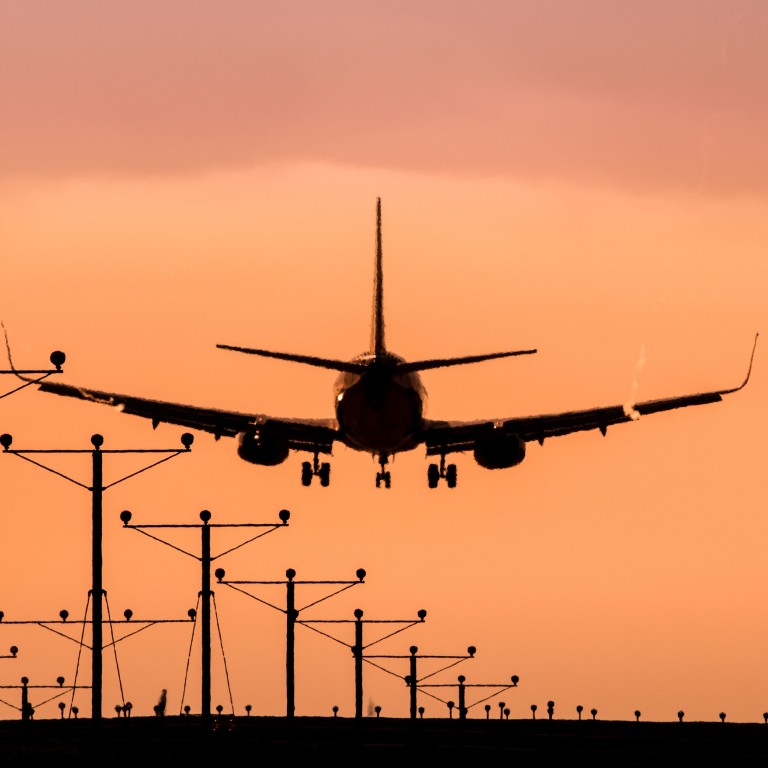 Exclusive

|
Aviation industry group is 'rethinking' its emissions pledge, pushing for even greener goals, outgoing chief says
International Air Transport Association head Alexandre de Juniac says industry needs to look at achieving carbon neutrality in exclusive exit interview with the Post
'We have to reach that through all the possible instruments … and ask the governments to help us,' departing chief says
An industry association representing the world's airlines is mulling more ambitious climate change targets in a "rethink" of its environmental policy as part of a wider effort to convince the
aviation
industry to adopt even greener goals, its outgoing boss has disclosed.
In an exit interview with the
Post
, International Air Transport Association (IATA) chief Alexandre de Juniac – whose tenure has been marked by the long-term crisis of
climate change
, as well as the more immediate one presented by Covid-19 – pledged changes on both fronts, including taking lessons from the ongoing
coronavirus pandemic
to apply to the next one.
The departing head of 290-member association, which represents the majority of global air traffic, hinted at a new industry target for carbon neutrality after the successful implementation of a cap on emissions through a so-called carbon offsetting and reduction scheme for international aviation, or CORSIA.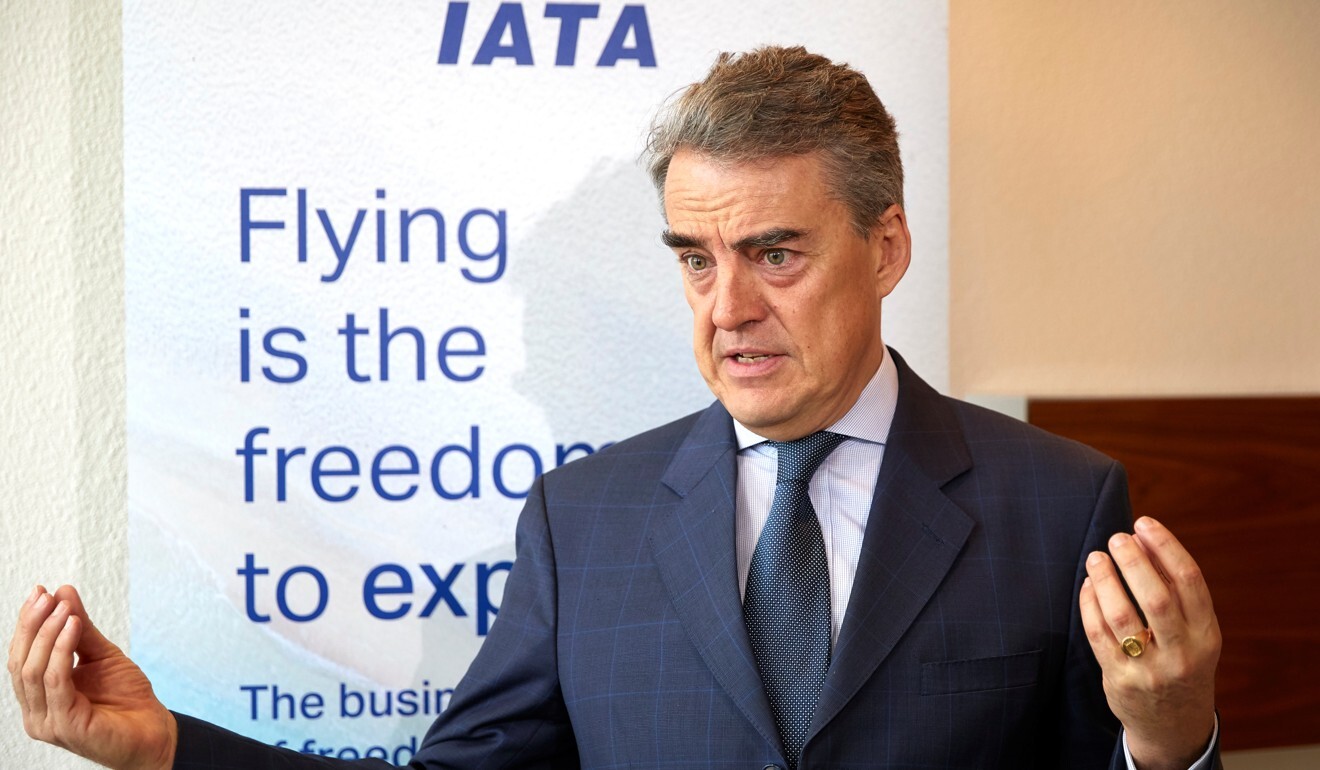 De Juniac said a "very strong rethink" of IATA's environment policy was under way amid increased public and political pressure, but would be completed by his successor following his departure from the industry group's top job at the end of the month after 4½ years at the helm.
"I think that what we need to think about is carbon neutrality somewhere in the long term as a target for the industry," de Juniac said. "We have to reach that through all the possible instruments, such as … technology and sustainable fuels, which we should invest in a lot, and ask the governments to help us."
The tougher green approach could match that of some major airlines that have committed to net zero carbon emissions by 2050, including the 13 members of the Oneworld alliance, which includes
Cathay Pacific Airways
, British Airways and Qantas.
"Oneworld has made commitments on that. It is something we will probably be aiming at in the near future," de Juniac said.
US delivery giant FedEx on Thursday said it would commit to reaching the same carbon neutral target a decade earlier through the use of electric vehicles, sustainable fuels and more efficient aircraft.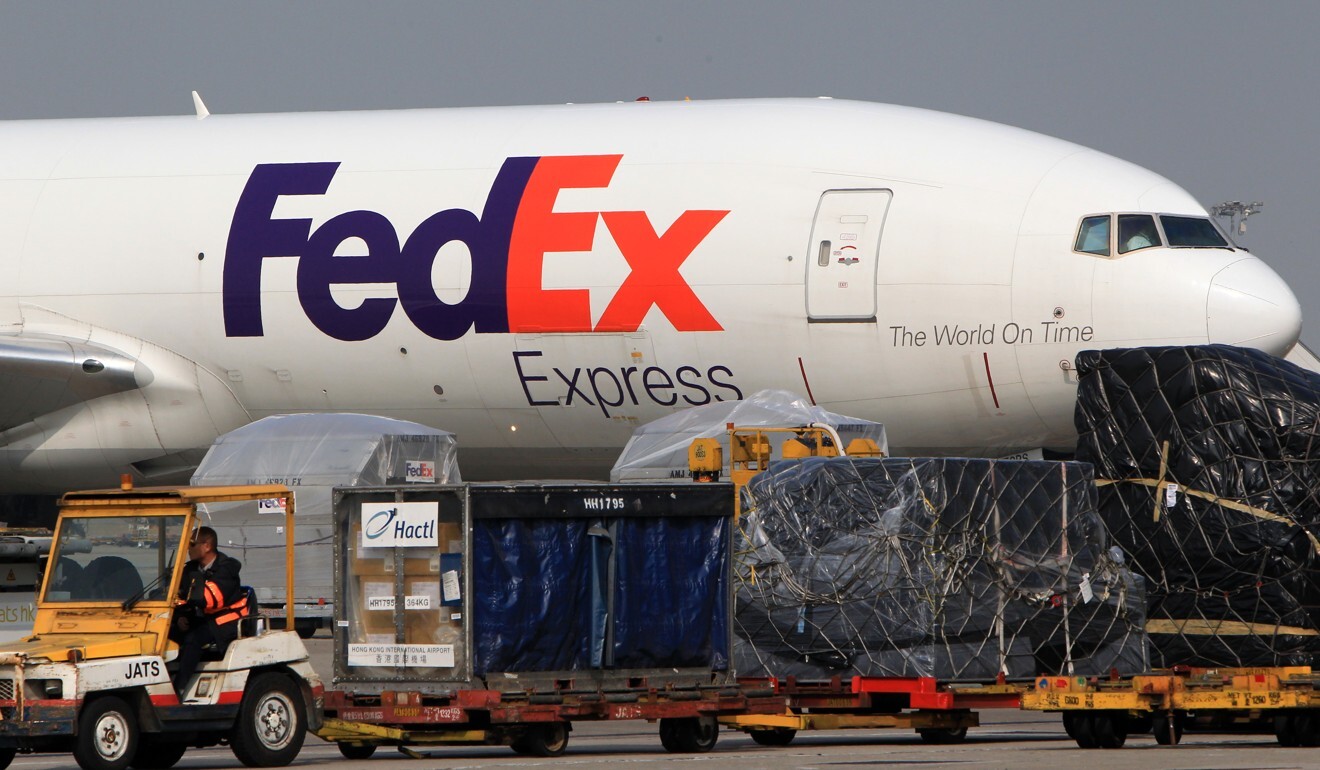 IATA has so far pledged to reduce carbon emissions through three approaches: cutting net CO2 emissions by half by 2050, relative to 2005 levels; spending billions of US dollars through CORSIA to immediately cap carbon emissions at 2019 levels; and improving aircraft fuel efficiency per passenger by 1.5 per cent per year from 2009 to 2020.
The aviation industry accounts for about 2 per cent of man-made carbon emissions.
IATA's green policy, which was adopted by member airlines in 2009, saw the wider industry align on environmental targets.
Last year, China, the world's largest emitter of CO2, promised to become carbon neutral by 2060.
The US-based International Council on Clean Transportation welcomed the group's consideration of more challenging targets, adding it was keen to help airlines not just set "ambitious" goals, but actually achieve them.
Brandon Graver, senior aviation researcher at the independent non-profit organisation, said the handful of airlines to make net zero emission pledges accounted for more than one-third of the CO2 generated by commercial aviation in 2019.
"Individual airlines and alliances have been introspective. They determined that halving carbon emissions in 30 years is not ambitious enough and have set off on the path towards net zero," said Graver.
"Now is the time for the airline industry to make changes – to fleets, to networks – to ensure that their business is both environmentally and economically sustainable."
Airlines and the broader aviation industry are currently experiencing their worst-ever crisis amid the Covid-19 pandemic, and are facing an uphill challenge to restore flights and planes grounded by closed borders and travel restrictions.
De Juniac said the airline industry was not yet doing anything to prepare for a future pandemic as it was still overcoming the current one.
But he suggested lessons could be learned about travel restrictions and border closures, as well as enforcing social-distancing measures on board during pandemics. He also suggested permanent changes in a post-Covid world, such as testing and vaccination facilities at airports as part of the travel process, on top of a digital health passport.
"What kinds of measures should we be prepared to take if it happens [again]? What type of equipment should we have [on aircraft and at airports]? Should we change some of our methods?" he said.