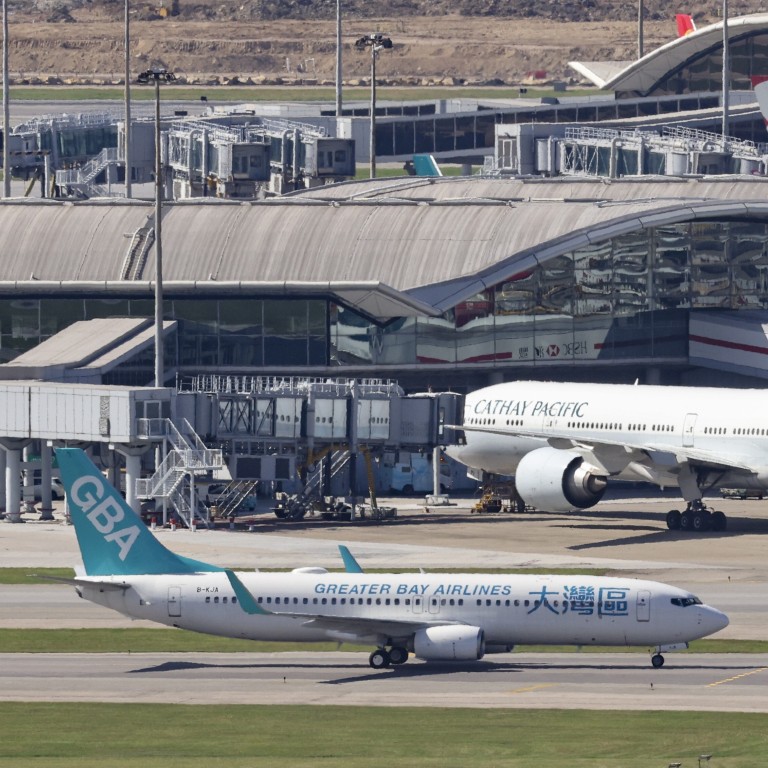 Exclusive

|
Greater Bay Airlines' hopes for 2021 launch dashed by Hong Kong inquiry set for late December
The fledgling airline, which took delivery of its first aircraft on Tuesday, will now be unable to conduct a symbolic flight to Beijing on National Day
Cathay Pacific says it has asked licensing authority to take into account the difficult operating environment created by the Covid-19 pandemic
Hong Kong air authorities will hold a private inquiry in late December into Greater Bay Airlines' bid to become the city's newest carrier, two sources have told the Post, a major delay that will derail the fledgling company's hopes for a 2021 fourth-quarter launch.
Sources said the closed-door hearing would see the nine-member Air Transport Licensing Authority (ATLA) panel dissect the carrier's detailed submissions and weigh responses from rivals Cathay Pacific Group and Hong Kong Airlines.
After its first hearing on September 1, GBA was told there was likely to be a second hearing attended by the two carriers.
But deploying what people with knowledge of the event described as "stall tactics", Cathay requested 28 days to prepare documents for the follow-up session.
ATLA subsequently decided to opt for a private inquiry that would be conducted in late December.
The intrigue ratchets up a brewing behind-the-scenes battle between Cathay Pacific and Greater Bay Airlines, as Hong Kong's de facto flag carrier faces accusations of blocking the newcomer's path to the skies.
At stake is a share of lucrative air routes to mainland China, Southeast Asia and beyond operating from one of the region's busiest international airports.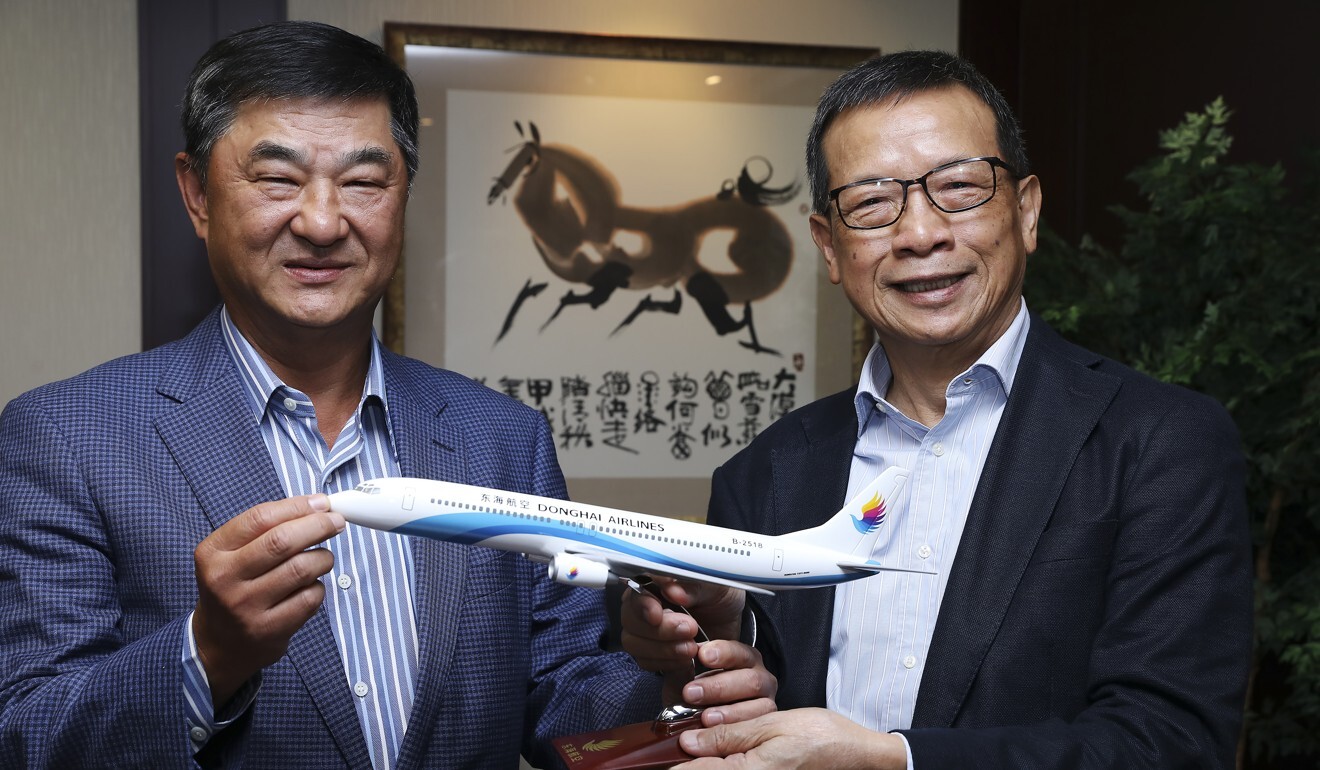 Cathay Pacific and sister carrier HK Express hold an iron grip on most available routes, while fellow rival Hong Kong Airlines – decimated by financial crises – has been unable to mount a challenge.
Since the demise of Cathay Dragon last October last year, room has seemingly opened up for another carrier, with Cathay Pacific still hostage to Covid-19 restrictions that have largely killed demand for international travel.
Greater Bay Airlines took delivery of its first aircraft, a Boeing 737, on Tuesday, and began test flights with its own pilots on Wednesday.
The airline had hoped to officially launch on October 1, with the first flight coming on the 72nd anniversary of the People's Republic of China, but that symbolic target date will now be missed, according to a company source.
The airline is also working towards securing its Air Operating Certificate, which it previously said it expected to get on or around September 17, but the ATLA licence would still be required to operate scheduled passenger and cargo flights.
Responding to a Post inquiry, Cathay Pacific said it had "not filed any objection" to GBA's licensing bid.
"Instead, it has made representations to the licensing authority to ensure that any application for air services should take into account the difficult operating environment that the Hong Kong air services industry is currently going through," a Cathay spokeswoman said.
The Post has contacted GBA seeking comment.
A source familiar with the two airlines and the aviation policy landscape said one possible rationale for the December inquiry was that Cathay had successfully argued Covid-19 had left the sector too weak to sustain a new competitor. Another possibility, however, was simply that ATLA had its own concerns over the new airline's ownership structure.
In a reply to the Post, the licensing authority said: "The scheduling of an inquiry (if any), it is to be agreed between ALTA and the parties involved, including the applicant. To avoid compromising the work of ATLA on GBA's application, we have nothing further to supplement at this juncture."
A Hong Kong Airlines spokeswoman, citing the prolonged pandemic crisis and uncertainty in travel recovery, said the carrier had "filed representations to ATLA for its consideration in introducing a new licence holder in Hong Kong".
GBA's chief executive is Algernon Yau Ying-wah, a Cathay veteran who took the top job at the new carrier after retiring from the airline group. Its director, Stanley Hui Hon-chung, is also a former Cathay senior executive and still sits on the board of Air China, Cathay's major shareholder.
This article appeared in the South China Morning Post print edition as: Inquiry derails new carrier's plan