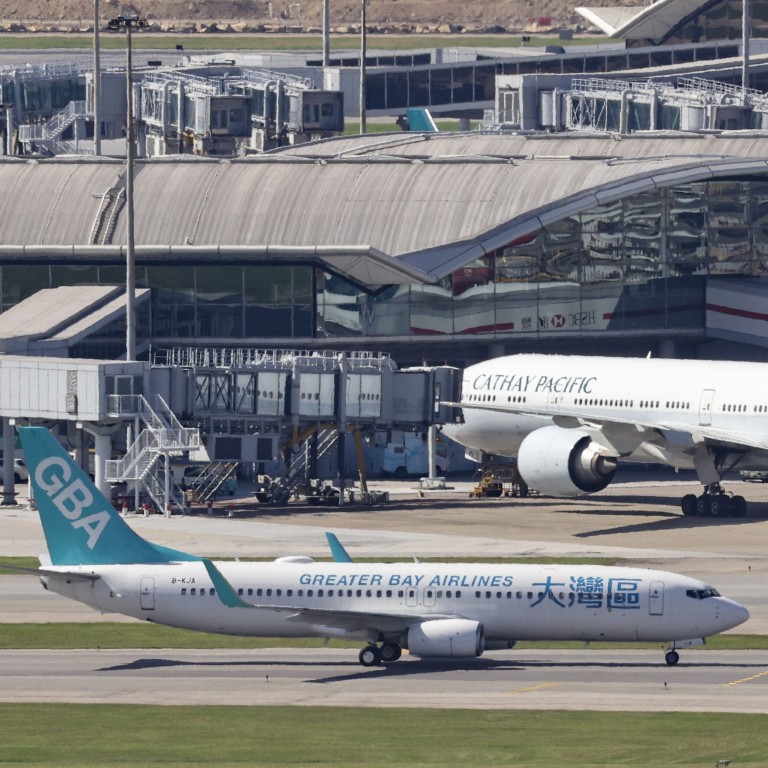 Exclusive

|
Hong Kong's Greater Bay Airlines, tethered by air licence delay, now targeting first-quarter 2022 launch
In exclusive interview, CEO Algernon Yau tells the Post that leasing costs on airplanes 'add up to million of dollars each month'
But city's newest carrier remains 'cash healthy', he says, while suggesting Cathay playing pandemic card in bid to ground competitors
Hong Kong's Greater Bay Airlines has postponed its anticipated launch to the first quarter of 2022 after its air licence bid hit turbulence in recent days, prompting its CEO to warn the delay is putting unnecessary cost pressures on the business.
The fledgling carrier, which aims to be one of the newest airlines to emerge from the ashes of Covid-19, remains keen to launch quickly, but is hamstrung by a key licence being held up by "process and procedure", dashing plans for a launch in the fourth quarter of this year.
"Aircraft leasing costs are heavy and add up to millions of dollars each month. With more aircraft coming, the burden becomes heavier, plus overhead and staff cost is adding pressure," the airline's chief executive Algernon Yau Ying-wah told the Post in an exclusive interview.
Yau said he now expected the carrier's launch to be shifted from its original target to the first quarter of next year.
"Despite that, we are cash healthy. The sooner we can start operations, it will help bring in revenue to level the expenses," he said.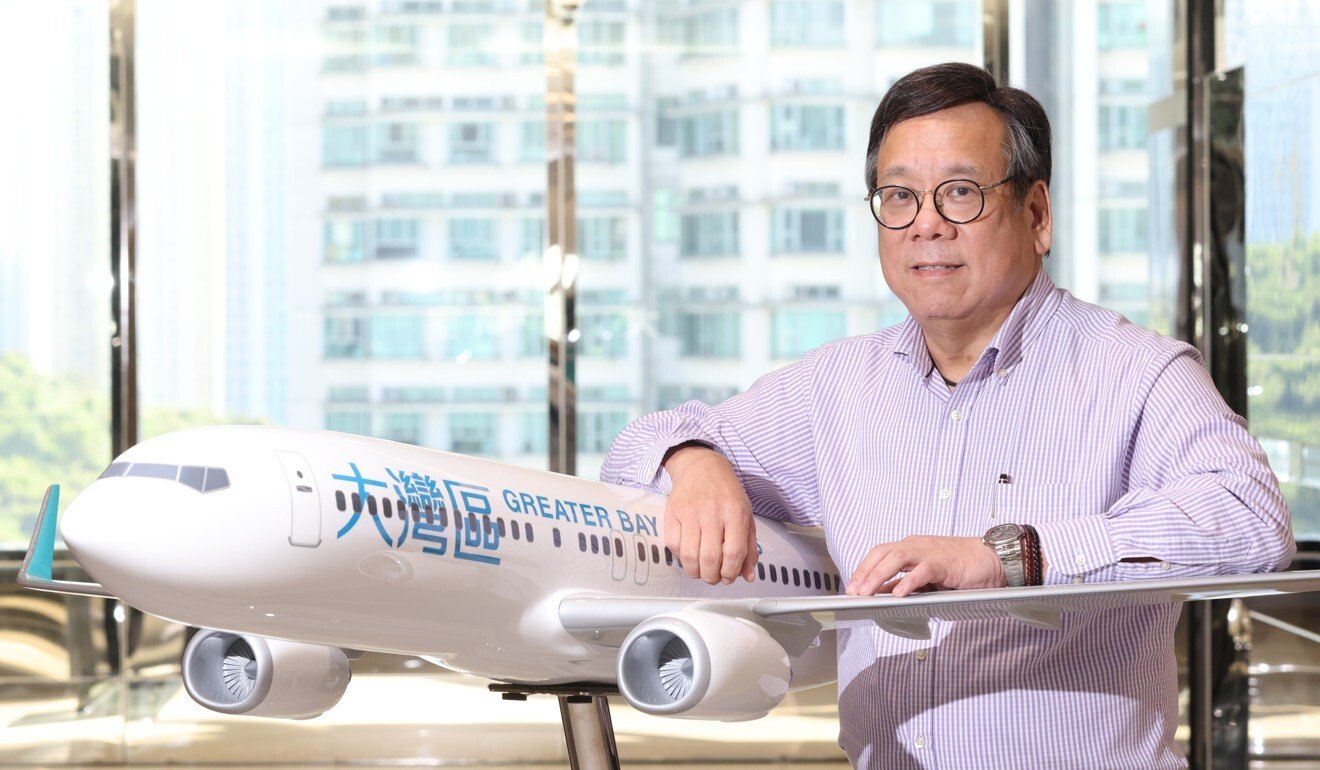 Greater Bay Airlines took delivery of its first aircraft, a Boeing 737, on Tuesday, and began test flights with its own pilots a day later. By the end of the year, the airline expects to be employing 150 people.
But on Wednesday, the Post reported the carrier would need to wait, as the government's Air Transport Licensing Authority (ATLA) told the airline it intended to hold a private inquiry in late December that would determine if it was awarded an air transport licence.
"The application for a licence from the Greater Bay Airlines is being processed," the authority said on Saturday. "To avoid compromising the work of ATLA on GBA's application, we have nothing further to supplement at this juncture."
Yau said that while the airline believed it had submitted all the necessary documentation to authorities, it had not yet been told if it needed to provide more details towards its bid.
"I believe they may need more time to look at the submissions by all the parties, and to come up with a review and maybe an inquiry," Yau said.
Without the licence, the carrier is not permitted to sell tickets and cannot start talks with other airports and countries to organise regular flights, prolonging the start-up's wait to begin generating meaningful income.
Greater Bay, which is hoping to exploit an opening left by the closure of regional carrier Cathay Dragon, has the financial backing of tycoon Bill Wong Cho-bau. The man behind Shenzhen-based Donghai Airlines has pledged to invest HK$2 billion (US$258 million) in the fledgling operation.
The company has also said it expects to get its Air Operating Certificate in a matter of weeks, allowing it to operate charter flights.
Even that regulatory milestone, however, will not come soon enough to conduct what it had hoped would be a symbolic inaugural flight on October 1, the 72nd anniversary of the People's Republic of China.
While neither Cathay Pacific nor Hong Kong Airlines raised formal objections to Greater Bay's bid for a licence, both have since made "representations" urging authorities to rethink if a new entrant was a good idea given the collapse in travel demand from Covid-19.
Cathay confirmed on Wednesday that it had asked authorities "to ensure that any application for air services should take into account the difficult operating environment that the Hong Kong air services industry is currently going through".
But Yau rejected the idea that Covid-19 necessitated hitting pause on the air sector's growth.
"I would say otherwise. Because aviation is always competitive," he said, suggesting Cathay was using the pandemic as a pretext.
However, ongoing delays to the airline's launch have forced the start-up to shift to routes that are more open and accessible, including Singapore and Phuket, which now has one-way quarantine-free travel.
The airline's attempted launch and its name represent a nod to Beijing's wider effort to develop the
Greater Bay Area
project and integrate Hong Kong, Macau, Shenzhen and eight other cities in Guangdong into an economic powerhouse.
This week, the central government said Shenzhen's Qianhai economic zone, established in 2009, would be expanded eightfold, from 14.9 sq km (3,706 acres) to 120.6 sq km, offering a "wider stage" for Hong Kong to grow its economy.
Yau pointed to the opportunities of tapping new markets in and out of the burgeoning region.
"No single operator will be doing enough for the area with Macau and Hong Kong included. So, we are here to support the economic development of the Bay Area according to the national policy," he said.
At stake is a share of lucrative air routes to mainland China, Southeast Asia and beyond operating from one of the region's busiest international airports.
Cathay Pacific and sister carrier HK Express hold a dominant market share on most available routes, while ailing rival Hong Kong Airlines has been unable to mount a challenge.
This article appeared in the South China Morning Post print edition as: new carrier now setS sights on 2022 take offgreater bay airlines set for take off in 2022