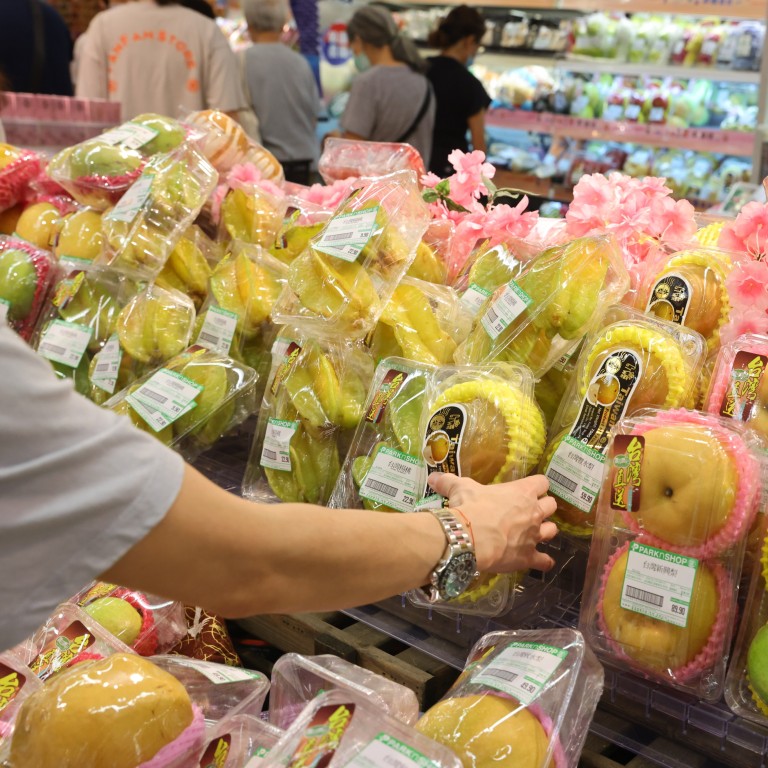 Cathay Pacific cargo flight suspension set to hit Hong Kong consumers hard with industry players warning food shipping costs could rise 30 per cent
Logistics trade body chief says it is inevitable consumers will bear the brunt of food and product shortages, especially seafood and vegetables, over the next few weeks
Shipping cost will go up 20-30 per cent and increases will be passed on to Hong Kong consumers, he warns
Hong Kong consumers will have to pay more for fresh produce, daily necessities and electrical goods over the next few weeks as shipping costs are expected to soar by up to 30 per cent due to
Cathay Pacific
's suspension of long-haul cargo flights, industry players have warned.
Gary Lau Ho-yin, chairman of the Hong Kong Association of Freight Forwarding and Logistics, on Friday said it was inevitable consumers would bear the brunt of food and product shortages, especially seafood and vegetables.
"Hongkongers will feel the impact over the next two to three weeks about the shortage of food, especially fresh produce and frozen food, and other electrical products and daily necessities," he said.
"The shipping cost will go up by 20-30 per cent during the period and the rising costs will definitely be passed on to Hong Kong consumers."
At present air freight costs about HK$100 per kilogram (US$5.80 per pound) of goods.
Lau's warning came after Cathay announced on Thursday it was
suspending
all long-haul cargo and cargo-only passenger flights with immediate effect for a week in another blow to an already strained global supply chain.
The suspension covers trans-Pacific, European, Southwest Pacific, Riyadh and Dubai cargo flights.
A government decision to tighten quarantine requirements for aircrew from three days of mandatory confinement at a designated hotel to seven days triggered Cathay's decision.
Health officials had found two local infections linked to a Cathay flight attendant who flew back from the United States and was carrying the Omicron variant. He was one of four Cathay employees found to have violated home isolation rules.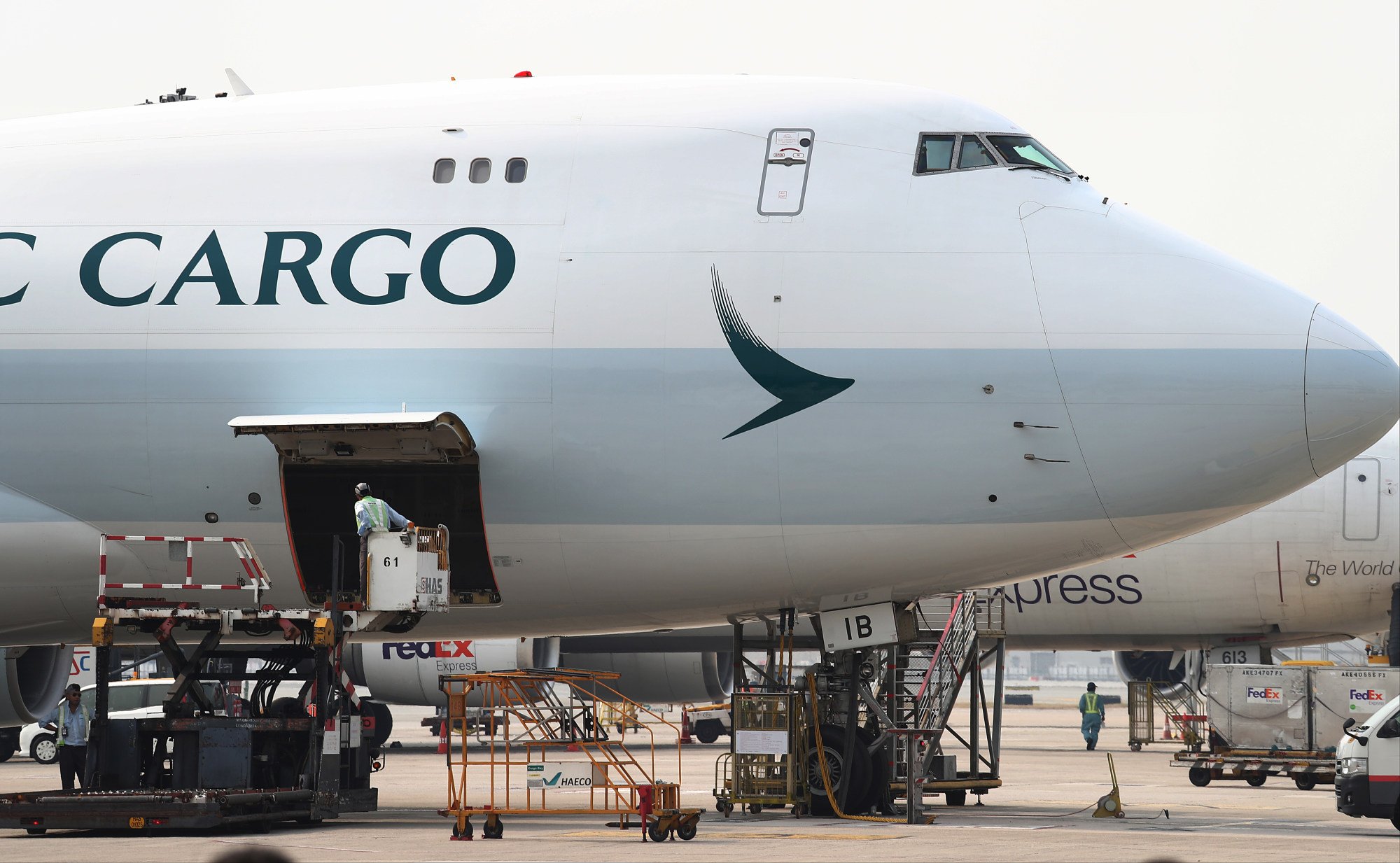 Cathay carried 135,350 tonnes of cargo in November with most of it passing through Hong Kong, amounting to almost 30 per cent of the city's total air freight.
With the suspensions, the airline is only operating 38 cargo flights in the coming seven days, down from 83 originally planned, according to Cirium by Diio aviation data.
Cathay has also reduced the cargo capacity carried through its passenger planes. On Thursday, it unveiled its provisional schedule for January, cutting all passenger flights to and from Brisbane, Melbourne, Perth, Auckland, Dubai, Phuket and Singapore. Outbound flights from Hong Kong to Madrid and Manchester were also slashed.
Cathay CEO Augustus Tang Kin-wing told staff on Friday the suspensions were necessary for the airline to "plan and adapt" to the new quarantine requirements.
The airline had warned on Tuesday that further flight cuts would cause dramatic disruptions to supply chains in the short-term and impact the livelihoods of thousands of people in Hong Kong and undermine the city's leading cargo hub status.
The flight suspensions will put the company's finances under further pressure as cargo generated 80 per cent of its revenue in the first six months of this year, or HK$12.7 billion (US$1.62 billion).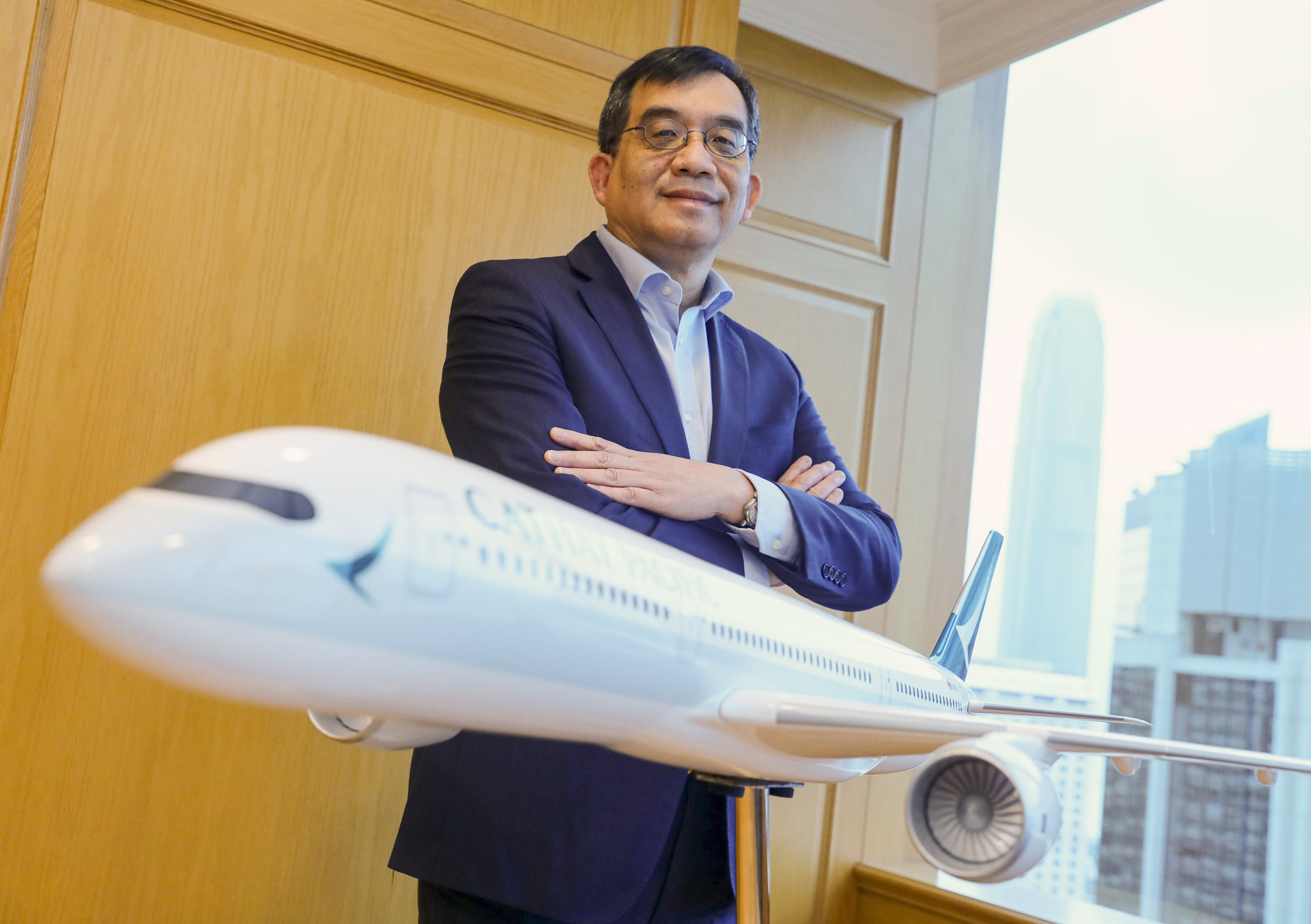 Permanent Secretary for Transport and Housing Mable Chan Mei-bo said they had asked the city's airlines to require and schedule more aircrew to participate in so-called closed-loop operations – where staff volunteer for a stint away from home of up to several weeks – to reinforce the manpower deployment to meet air cargo demand.
"We will also engage other airlines to supplement the loss in capacity in the coming period," she said.
Lau said Cathay's flight suspension had greatly disrupted logistic firms' delivery plans.
"The suspension has a great impact on both the logistics market as the period before Chinese New Year is a peak season," he said. "The city's supply chain has shown signs of collapse."
Hong Kong Federation of Restaurants and Related Trades president Simon Wong Ka-wo said the suspension would exact a toll on the catering sector, noting that many eateries used fresh produce including seafood, which was shipped from overseas by air.
Wong said he was contacting other freight forwarders for bringing in goods.
"If they don't have enough fresh food supplies, they need to think of other alternatives for their menu such as using frozen or canned food as replacements during this period," he said.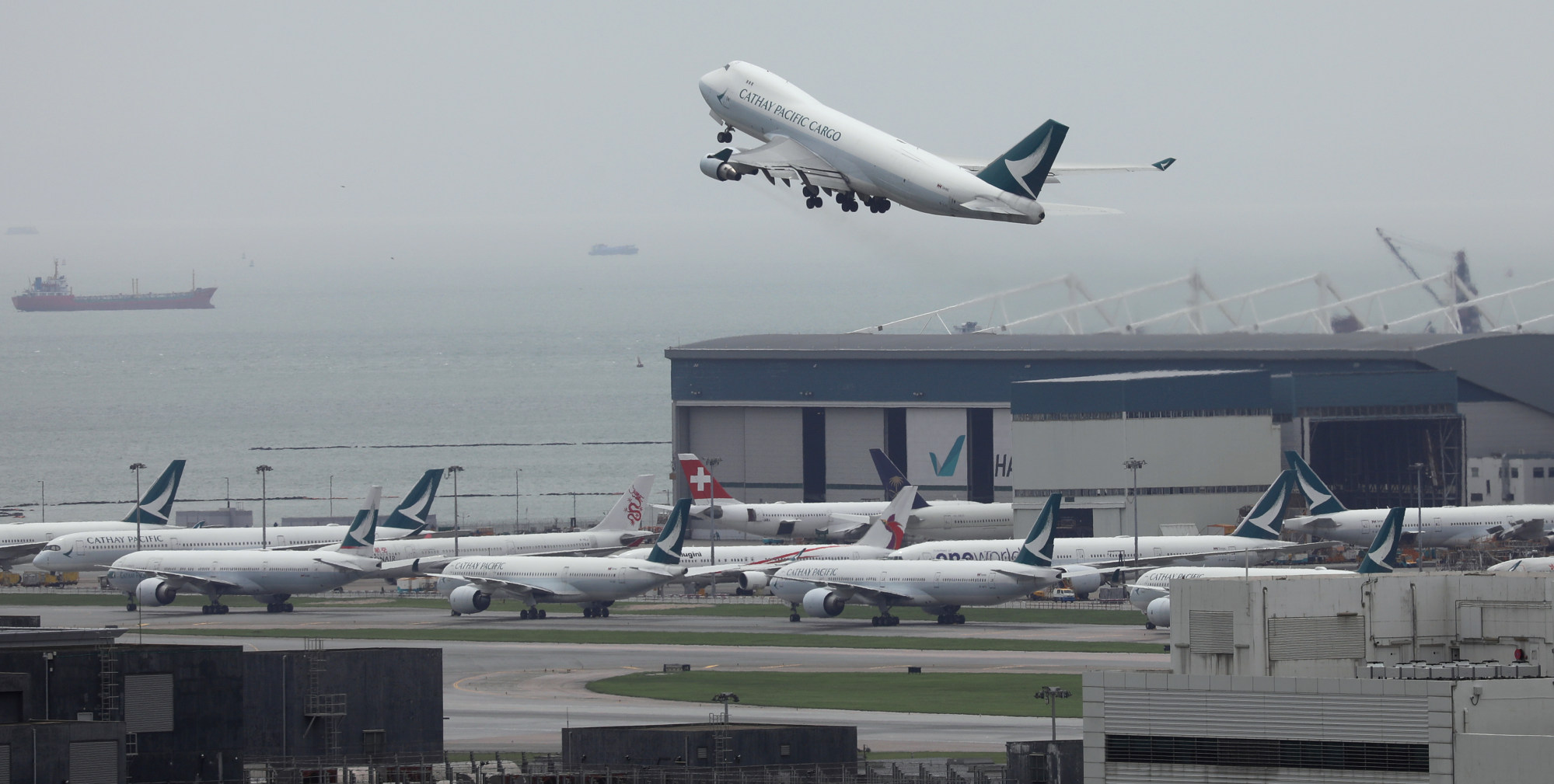 Lawmaker-elect Kennedy Wong Ying-ho, of the import and export sector, said he understood that so far the impact of the one-week suspension was not serious, as the peak season for Christmas and New Year had passed.
However, he warned that if the suspension continued, the effect would be much bigger as the city needed to cope with orders for Lunar New Year in early February.
The cost of flying cargo from Hong Kong has soared to record levels over the past couple of months, according to data from the Baltic Exchange Airfreight index and TAC Freight cargo data providers.
John Peyton Burnett, managing director of the TAC Index, said the tightening of cargo capacity would mean flying costs would go up more than anticipated.
"With Chinese New Year coming up, personal protective equipment moving again more so, people staying in to avoid the virus and so ordering more goods rather than paying for services like restaurants should all continue to put pressure on supply chains in general," he said.

Meanwhile, Hongkong Post said on Friday that all airmail services to Australia, Canada, Mexico and the United States would be suspended from January 1 until further notice, due to the flight suspension.