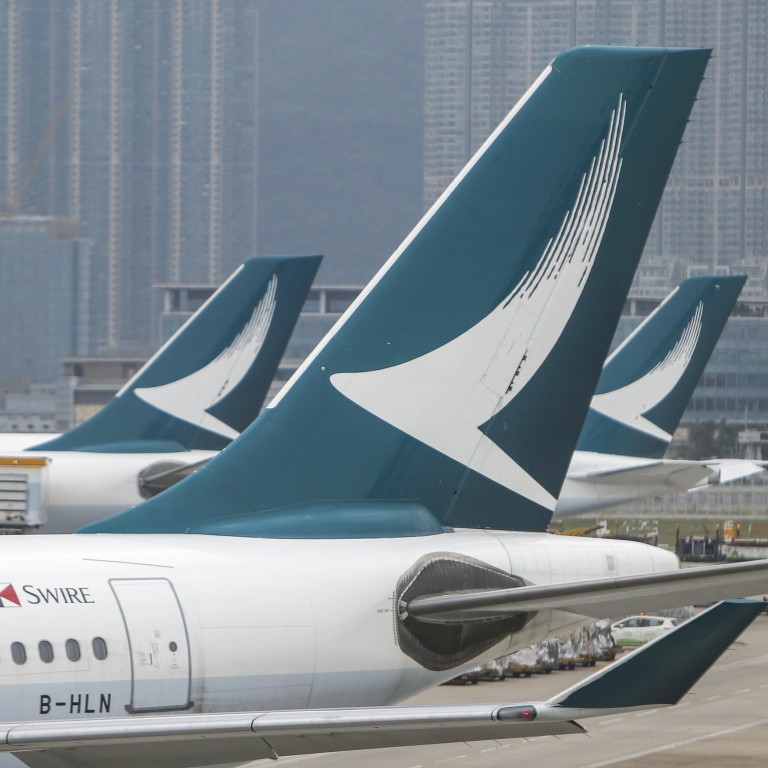 Hong Kong's Cathay Pacific to face further legal action if there is 'sufficient evidence' it exploited quarantine exemption rules
Transport and Housing Bureau tells lawmakers it will 'follow up seriously' with its investigation even after two former Cathay staff charged with violating quarantine rules
Airline's chairman had submitted written explanations to city's leader on its rostering practice and will cooperate with investigations
The Hong Kong government has threatened to take further legal action against
Cathay Pacific
and its staff if sufficient evidence arises in its current investigation into whether the airline abused a quarantine exemption policy by allowing aircrew to return on cargo flights.
The Transport and Housing Bureau said on Wednesday, in response to questions from lawmakers, that it was continuing to conduct an in-depth investigation and would "follow up seriously" even after
two former Cathay flight attendants were charged
two days ago over flouting home isolation rules.
"If the investigation identifies sufficient evidence, indicating the need for the government to take further legal action, the government will not hesitate to take action," the bureau said.
Authorities are looking into the practice that allowed returning cabin crew who had flown out on commercial routes to skip hotel quarantine and self-isolate at home – an exemption granted only to cargo pilots.
Hong Kong's fifth wave of infections emerged at the end of December, with a growing number of local cases linked to a Cathay flight attendant who violated home isolation rules while carrying the Omicron variant. He was one of four Cathay employees determined by authorities to have flouted regulations. The airline subsequently fired two of the workers.
Cathay said in a statement on January 11 that it was common practice for cabin crew to travel on outbound passenger flights and back on cargo-only passenger aircraft between July and December last year to comply with public health regulations.
On that same day, Cathay chairman Patrick Healy told staff in a video that the practice was entirely in line with government regulations at the time. "I am very confident that this rostering practice was entirely in line with the government regulations," he said.
Healy also said the airline would cooperate with two investigations into crew who did not comply with self-isolation rules, and the airline's practice of rostering staff on cargo-only passenger aircraft, which had allowed them to avoid hotel quarantine upon return.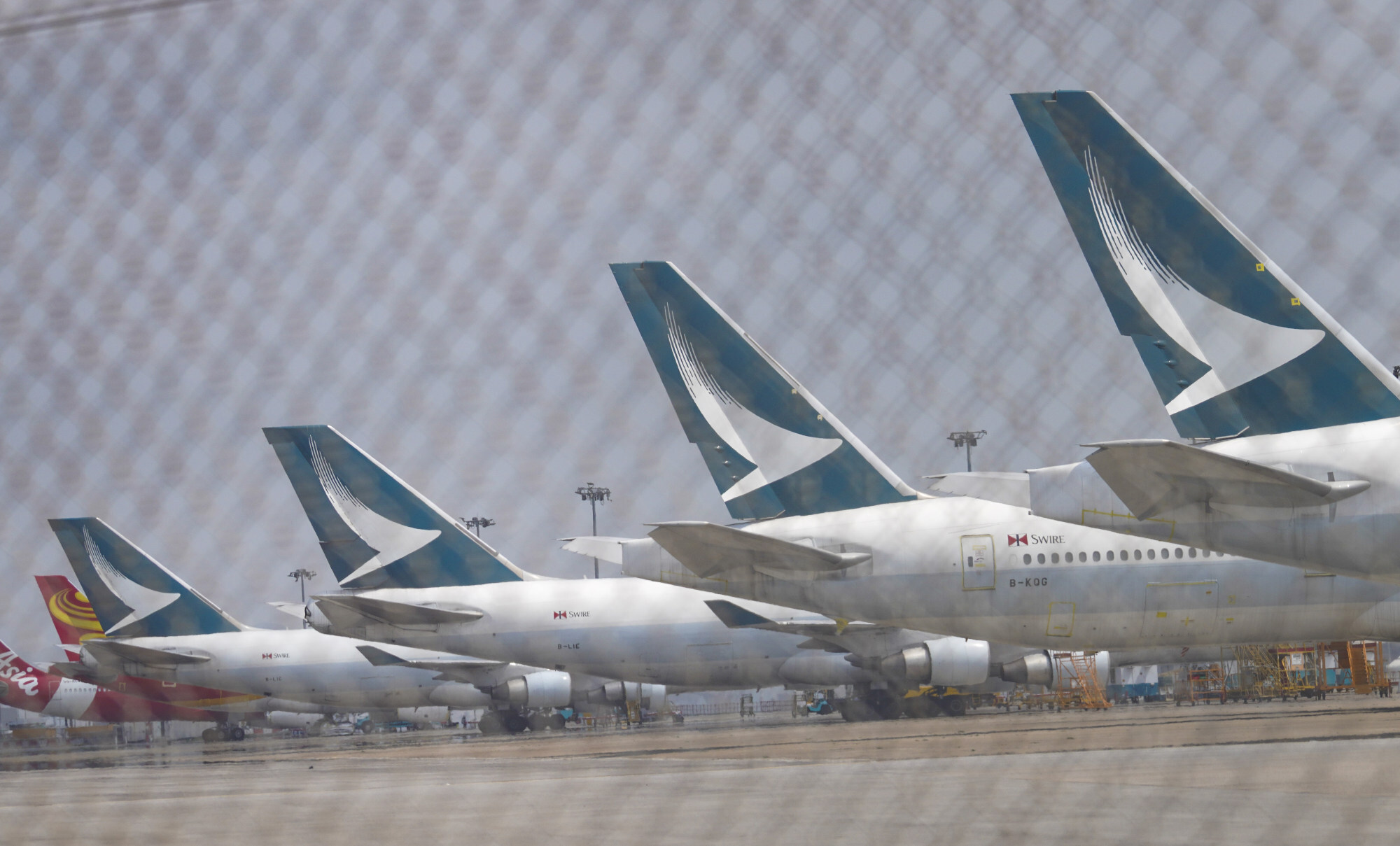 The government said on Wednesday that Healy had submitted a written explanation to Chief Executive Carrie Lam Cheng Yuet-ngor on both issues.
Based on legal advice, the government said police charged the two former Cathay flight attendants on January 17 for allegedly violating home isolation rules that coincided with the arrival of the Omicron variant in Hong Kong. Both have been released on bail and will appear in court on February 9.
Despite the arrests and acknowledging the statement by Cathay, the government said it was still continuing with its investigation.
It remains unclear what rules Cathay is alleged to have broken. Sources have said one possibility concerns the quarantine exemptions for cargo pilots that were extended to cabin crew, and that the government either turned a blind eye to or was not aware of the policy.
Last Wednesday, Lam dodged a question by a lawmaker on whether the government had been informed of the Cathay practice, only saying authorities would investigate in a "serious manner" by going through relevant documentation.
At present, locally based crew who operate passenger flights with stopovers are subject to self-isolation in designated quarantine hotels upon return to Hong Kong. The bureau said even though they were subject to stringent closed-loop requirements during layovers, they came into direct contact with passengers and therefore needed to undergo hotel quarantine.
The bureau said locally based passenger crew who had duties on turnaround passenger flights without stopovers were allowed to undergo home isolation on the condition that the aircraft carry no inbound passengers on their return. From December 30, they too were required to quarantine in hotels.
Cathay had said its cargo capacity would be
reduced by more than two-thirds
due to the imposition of a two-week flight ban on certain countries and tightened aircrew quarantine requirements.
Lam warned that the tightened Covid-19 quarantine rules for cargo aircrew were expected to drastically restrict the supply of goods into the city, saying fresh food, medicines and electronic devices would face a shortage.
Separately, Cathay has begun offering bonuses of up to HK$96,000 (US$12,320) to encourage more pilots to fly under the city's strict quarantine measures amid a shortage of staff willing to take on closed-loop flights.
According to a memo seen by the Post, the carrier would offer a bonus of HK$20,000 for captains who fly a single closed-loop flight, another HK$22,000 for the second, HK$25,000 for the third and HK$29,000 the fourth or more. This means captains finishing four trips will receive a total of HK$96,000.
A first officer would receive a bonus of up to HK$76,000 and a second officer would get up to HK$56,000 on the completion of four closed-loop flights.
The incentives, which were introduced for the first time, began earlier this month and will last until June.
The airline's closed-loop arrangement means aircrew operate flights for three to four weeks, staying in hotel isolation between flights and then another two weeks in hotel quarantine before returning home. Such work patterns are voluntary and not popular with crew, amid concerns about the strain on their mental health in isolation.
In a statement to the Post, a Cathay spokesman said it had added "opportunities to have more time away from flying after completing their loops as well as updating their remuneration to account for changes in our schedule and operation" for pilots who opted for the closed-loop arrangement.
"Encouraging more pilots to sign up to Closed Loop rosters will allow us to spread the flying tasks across more pilots while continuing to keep Hong Kong connected to the world," he added.
For the past two years, Cathay has been hamstrung by the pandemic, racking up at least HK$29.2 billion (US$3.75 billion) in losses and shedding thousands of employees.