2 buses crash in Hong Kong leaving 6 passengers and a driver injured
Seven people treated in hospital after one bus crashes into another on Kwai Chung Road
Injured treated at Princess Margaret Hospital, but none said to be seriously hurt
A total of seven people were taken to hospital after a Hong Kong double-decker bus crashed into the back of another one on Monday.
Six passengers and a driver were injured after their bus hit the rear of another at a Kwai Chung bus stop around lunchtime.
The passengers, five women and a man, and the driver suffered minor injuries.
The driver, surnamed Lee, 50, complained of a leg injury.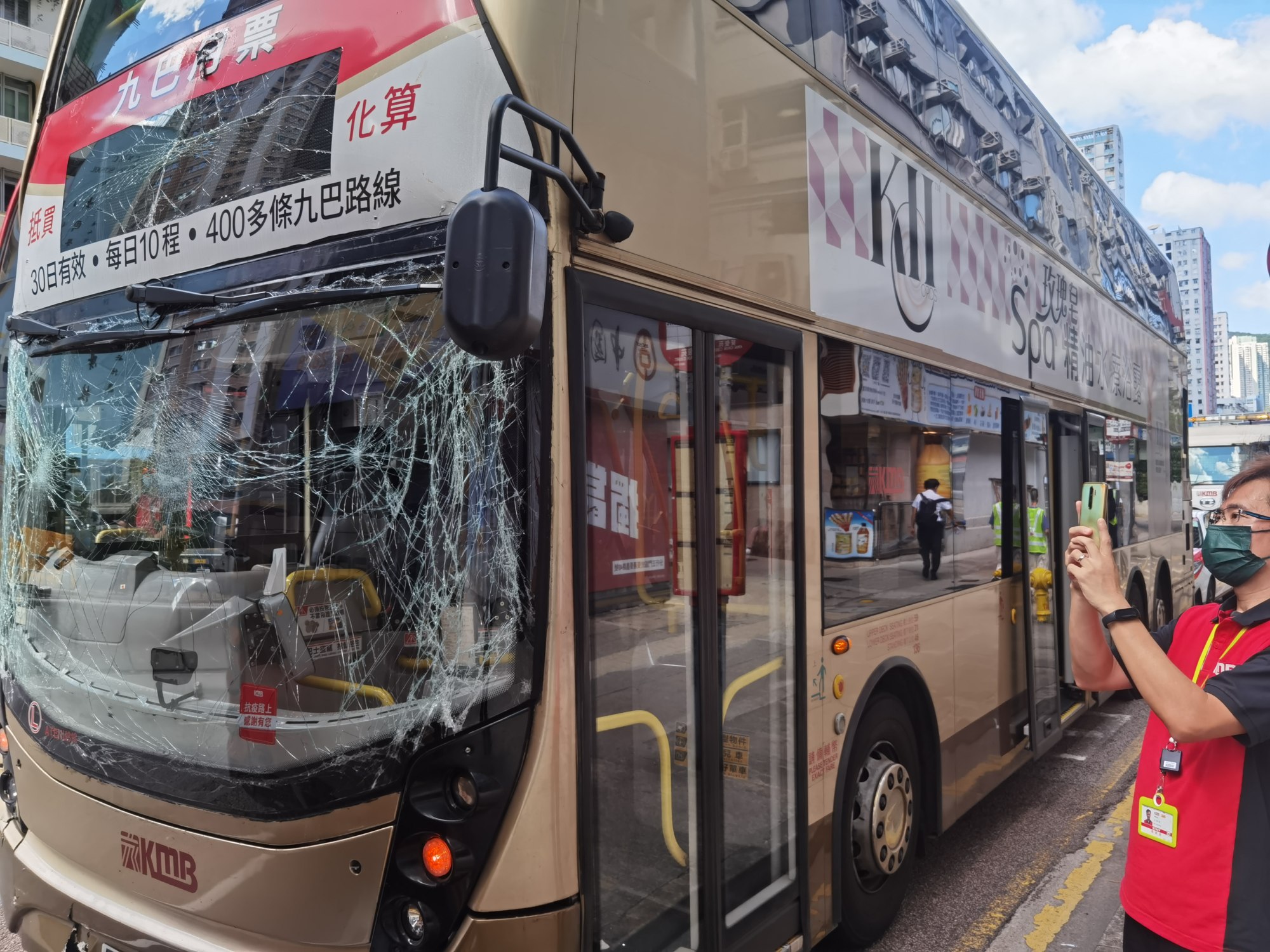 The accident happened just before 1pm on Kwai Chung Road, opposite the Christian Nationals' Evangelism Commission Ta Tung School.
A bus headed to Kowloon was said to have failed to halt as it approached the bus stop and hit the vehicle in front, which was picking up and dropping off passengers.
Police said three ambulances were sent to the scene. The Hospital Authority said the injured were treated at the Princess Margaret Hospital.
A police spokesman said the cause of the accident was still under investigation.